You guys might not know this, but I'm getting married in October and I'm constantly looking for wedding photography ideas to copy! With my wedding right around the corner, I thought that putting together a post of wedding photography ideas to copy was necessary! You girls ready to see what some of the most popular wedding photos are out there? Get your Pinterest board ready, here we go!
Table of contents:
1

Shoe & Rings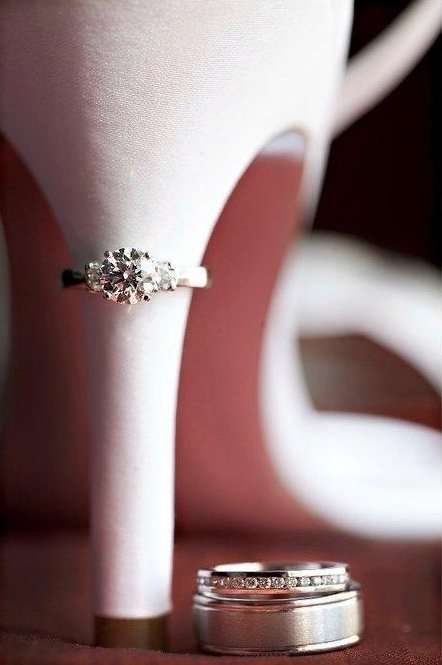 Via Wedding
I love this picture! It's cute, it's unique and it's chic, especially if you love shoes! I'm definitely copying this wedding photography idea!
2

Sitting down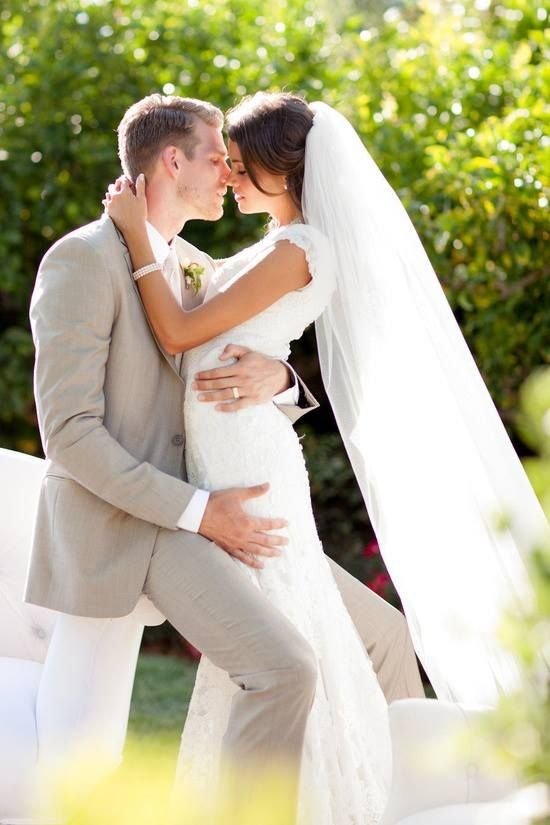 Via Goodness... this pose. and grooms ...
I think that this one is so cute, just the way the couple is looking at each other and the pose!
3

LOVE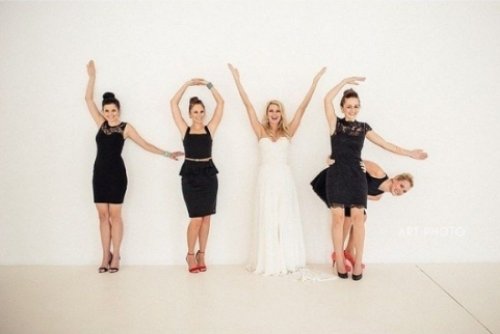 Via 30 Super Fun Wedding Photo ...
You've got to say that this pose is adorable right? Love the play on YMCA!
4

Frame It up!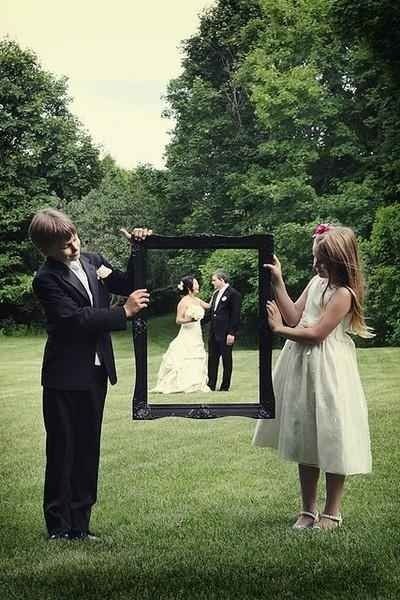 Via 42 Impossibly Fun Wedding Photo ...
Got kids? This is a great way for them to frame you! It's cute, super original and so easy to copy!
5

Funny Photos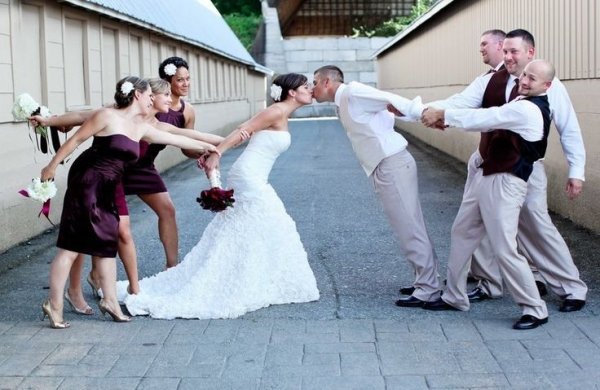 Via Brides-Book.com- Wedding Planning, Local Wedding ...
This photo is so, so cute and a great way to incorporate your wedding party in a cool wedding kiss!
6

Thank You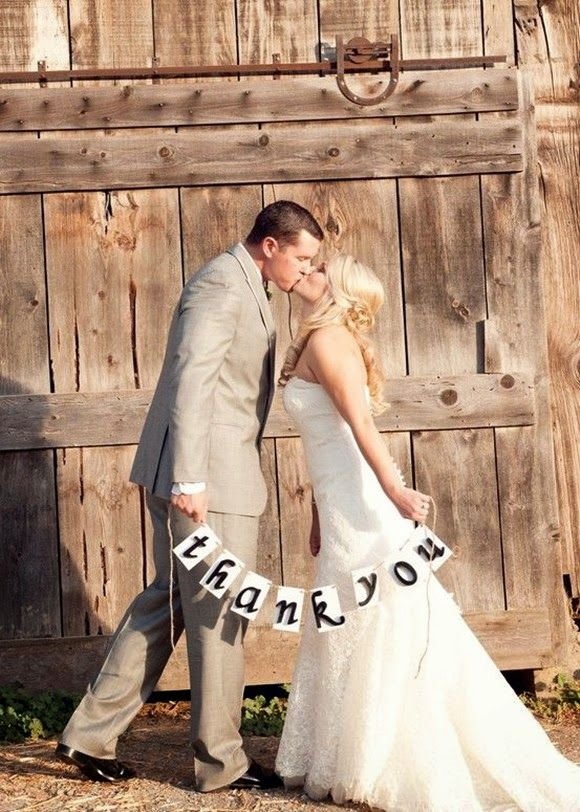 Via Bridal Fashion, Wedding Blog: Creative ...
Are you not even done with your wedding and thinking about the Thank You cards? Pull it together with this photo idea!
7

Rings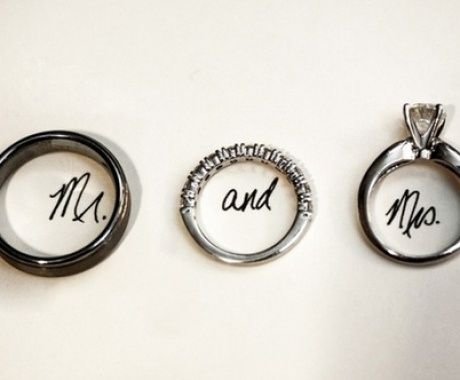 Via Wedding Ideas We Love
I'm all about the details and this amazing photo is a great detail! You can even use this one if you have nicknames for each other!
8

Silhouette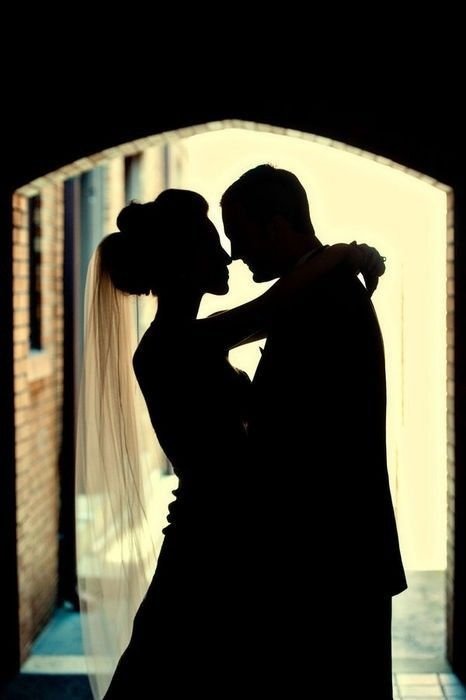 Via Wedding Photography
What wedding album is complete without a few silhouette shots! I love, love, love this one!
9

Adorable!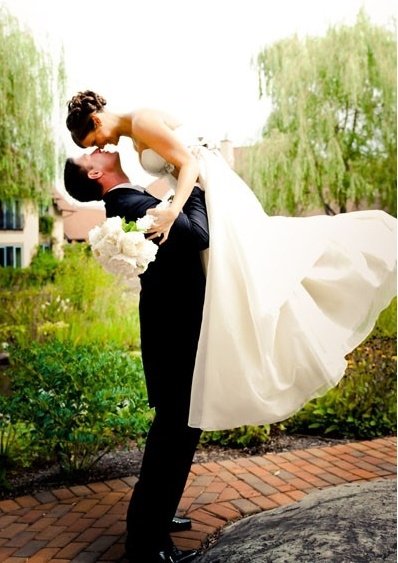 Via Weddings.
I love the way that this photo looks! The groom picking up his bride and keeping her close – so adorable!
10

The Walk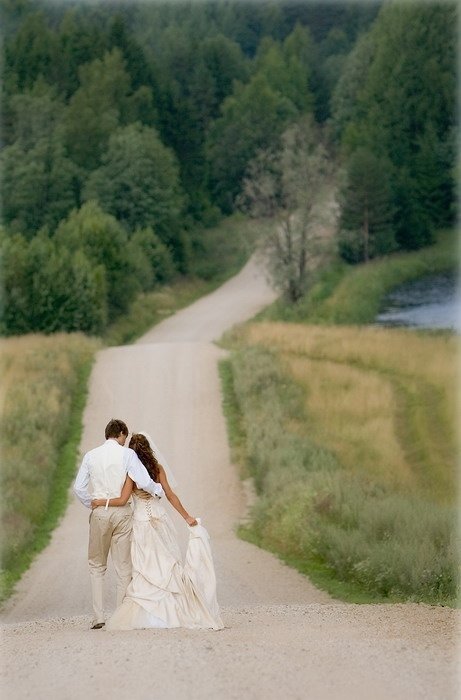 Via annikametsla.com
The venue that I'm getting married at has a walk just like this – and I love this photo!
11

Classic Car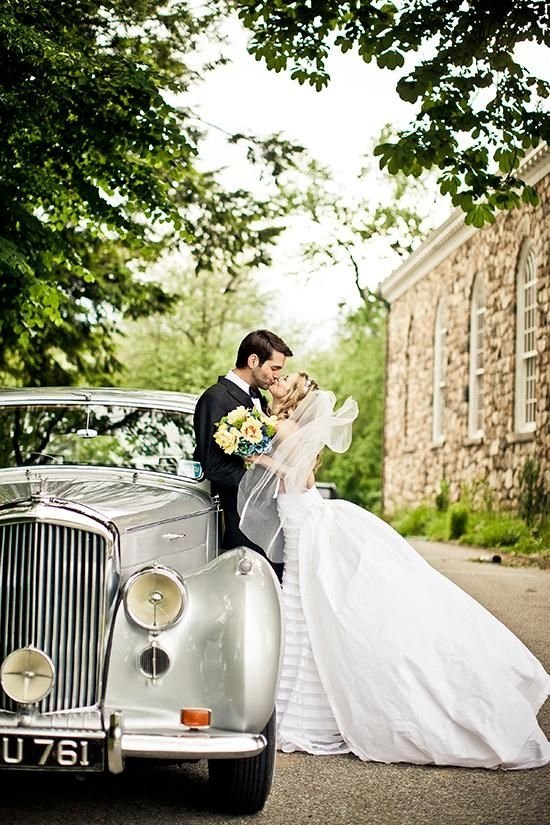 Via Wedding Inspiration: Adrienne and Sean's ...
I love incorporating the classic car into this shot!
12

Kids & Kissing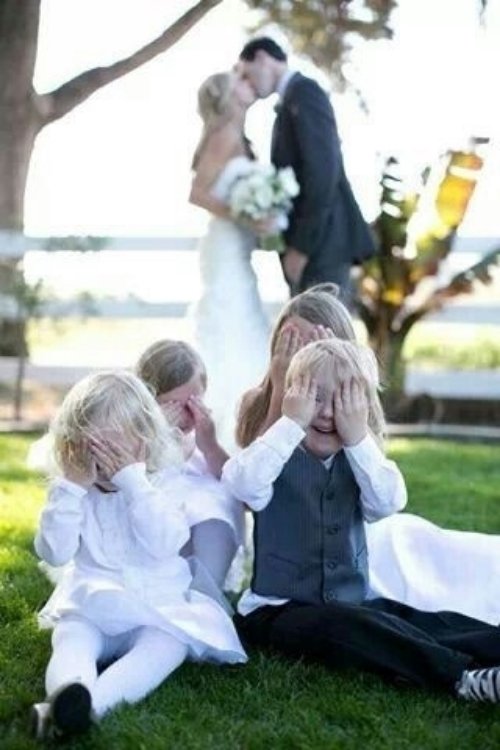 Via *LoVe lOvE*
Of course, if you have little ones, they don't want to see you kissing! This is a cute way to include the kids in the photos!
13

Pre-Wedding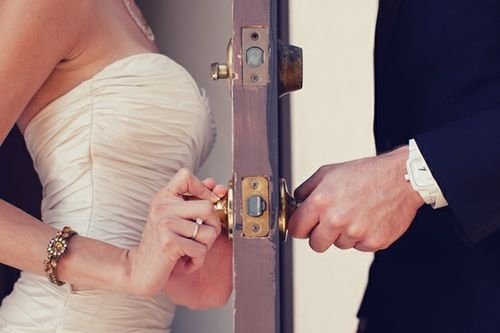 Via Before the Wedding Photo Ideas ...
I love, love, love this photo! It's so different and I love the way they both have their hands on the knob!
14

Over the Shoulder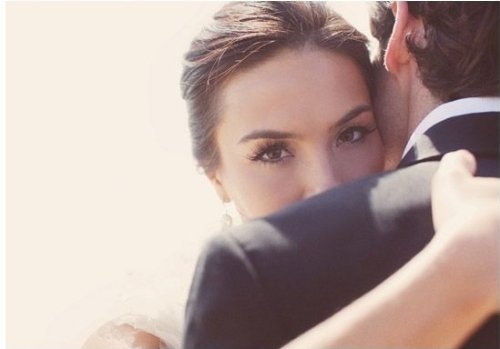 Via If I knew how to ...
The peeking of the bride in this photo is so cute! I love the way she is clinging to her new husband too!
15

Laying down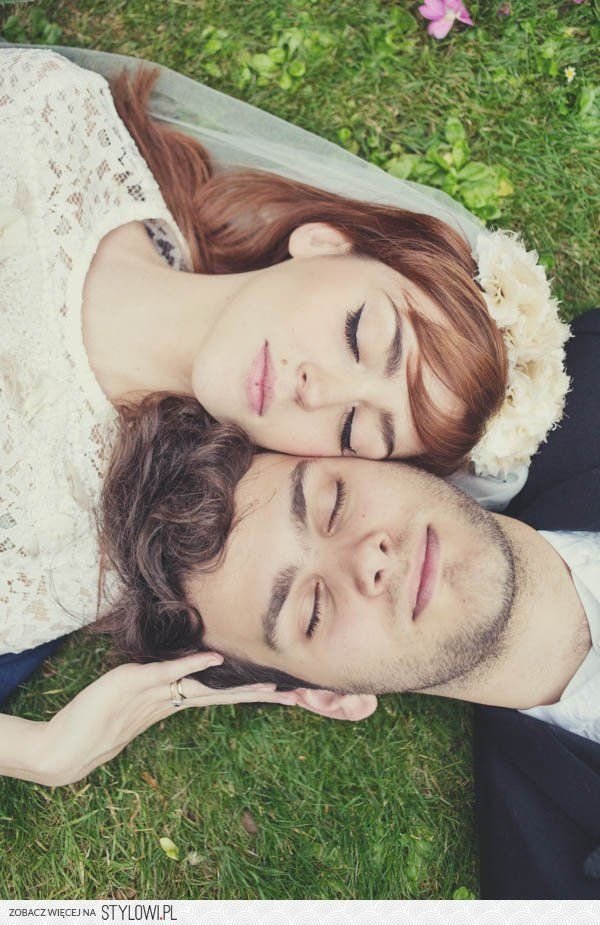 Via How to Get Your Ex ...
This photo is extremely classic, looks great and I love the fact that their eyes are closed!
16

Black & White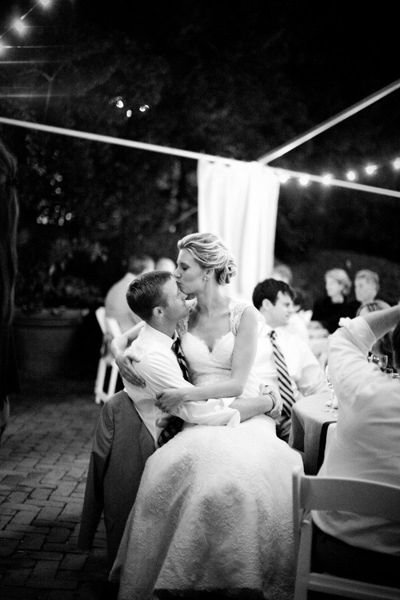 Via m.bridalguide.com
You can't have a wedding photo album without having a few black and white photos! This photo of the bride in the lap of her groom is absolutely adorable!
17

One Arm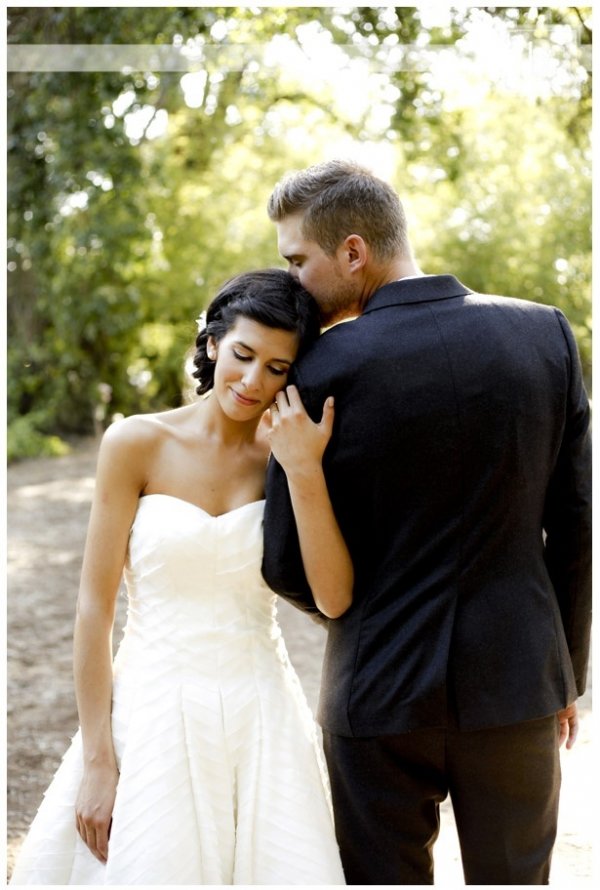 Via bloom
This one is sweet just the way they are clinging, the back to front look – it's adorable!
18

Sweet Romance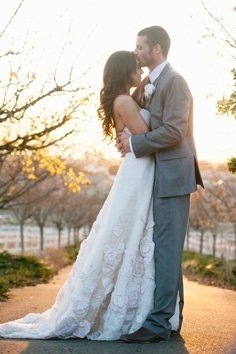 Via California Winter Wedding by Bustle ...
The romantic photos are some of my favorites and this one has got to top them all!
19

Heart Dress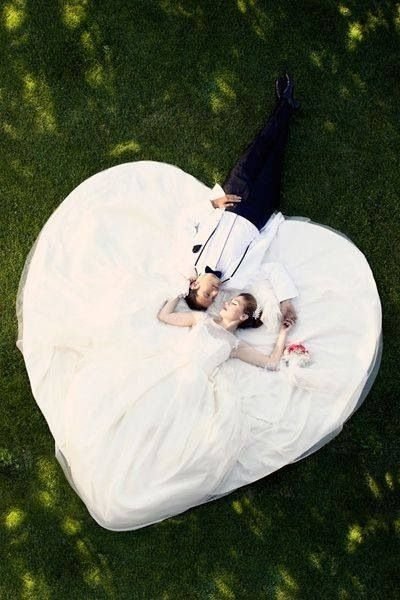 Via <3 weddings
I love, love, love this picture! It's so different and making a heart out of the train of your dress? Original!
20

All Wrapped up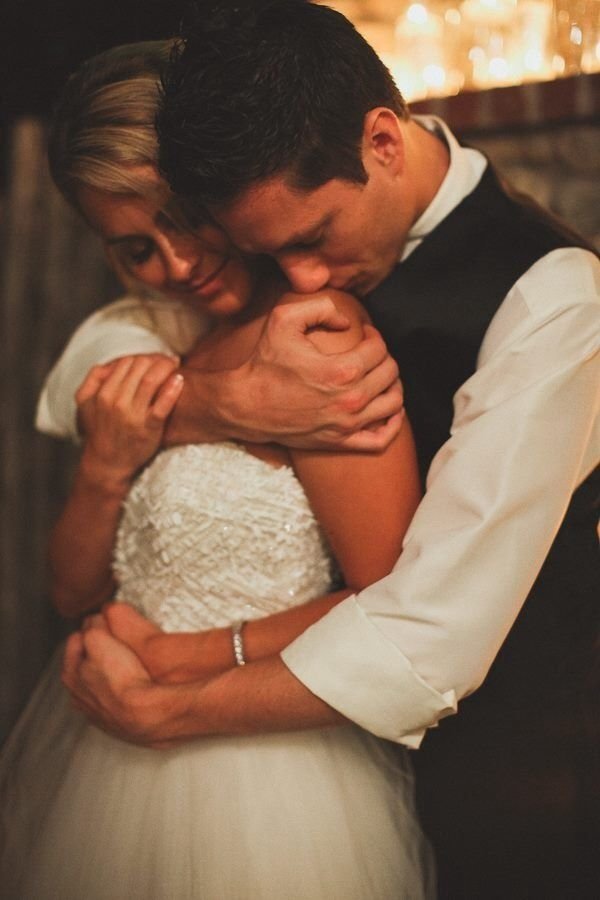 Via My Wedding
I actually really love this picture, the way the groom is clinging to his bride? Amazing!
21

Bridesmaids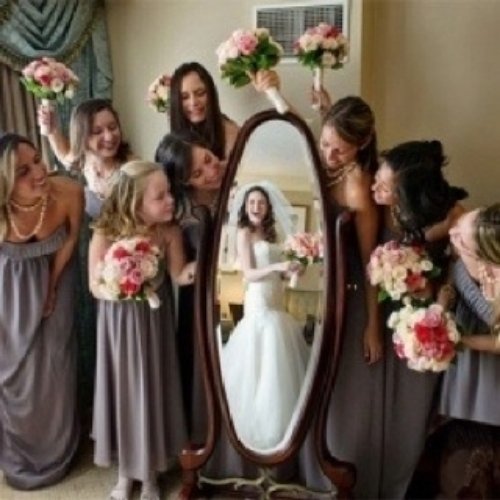 Via Wedding stuff
For me, I don't have any bridesmaids, but this picture, if you have a bigger wedding party is a great idea! I love the mirror, love the energy and it's cute!
22

Back Photo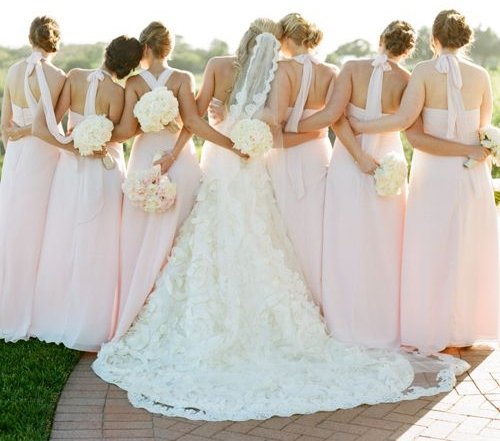 Via A Timeless Blush-and-Gold Wedding in ...
Back photos are some of my favorites and this photo doesn't disappoint at all! It's pretty incredible!
23

The past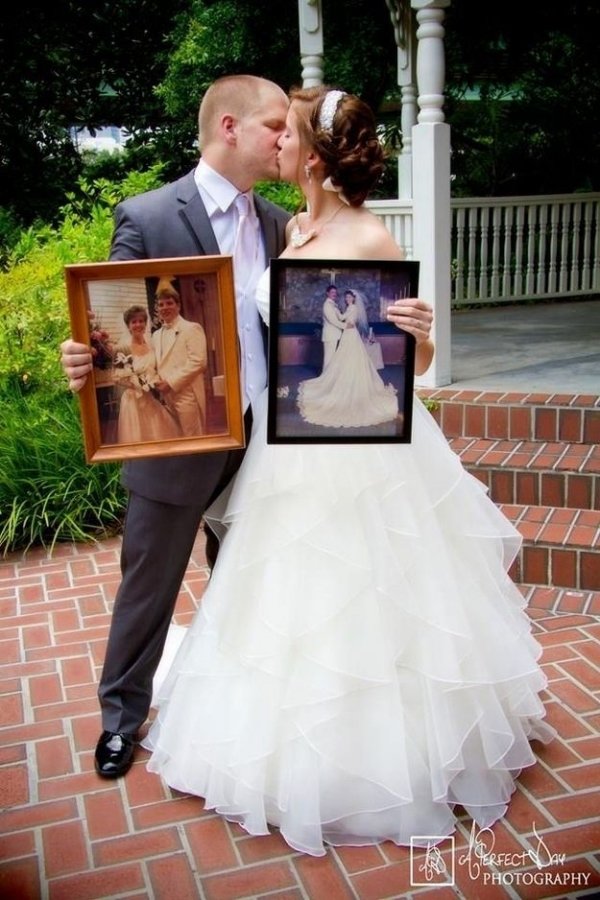 Via 42 Impossibly Fun Wedding Photo ...
This is a heartfelt photo that is so easy to recreate as long as you have a picture from your parent's wedding. I love the concept and idea!
24

Winter Wedding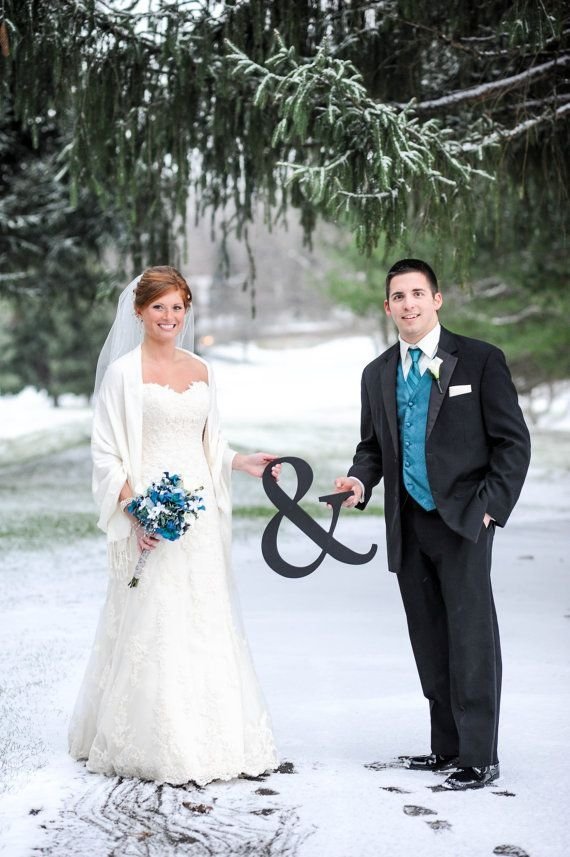 Via Ampersand Sign - 15 Inch ...
Winter weddings can be so, so pretty and this is just one example of how to use the snow as a backgrounds!
25

Bridesmaids & Kissing

5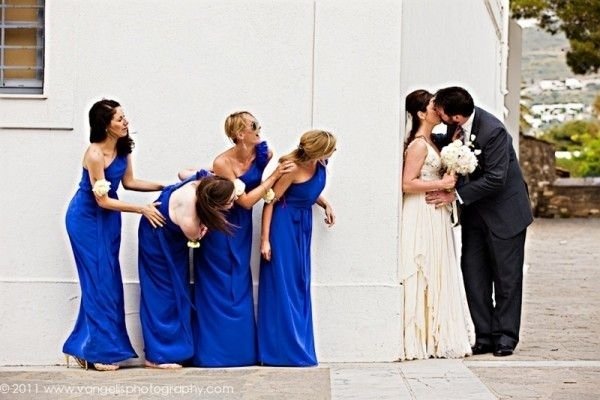 Via Fun wedding photo ideas
Your wedding should be all about kissing and this photo is an uber cute way to pull it off!
26

Night Time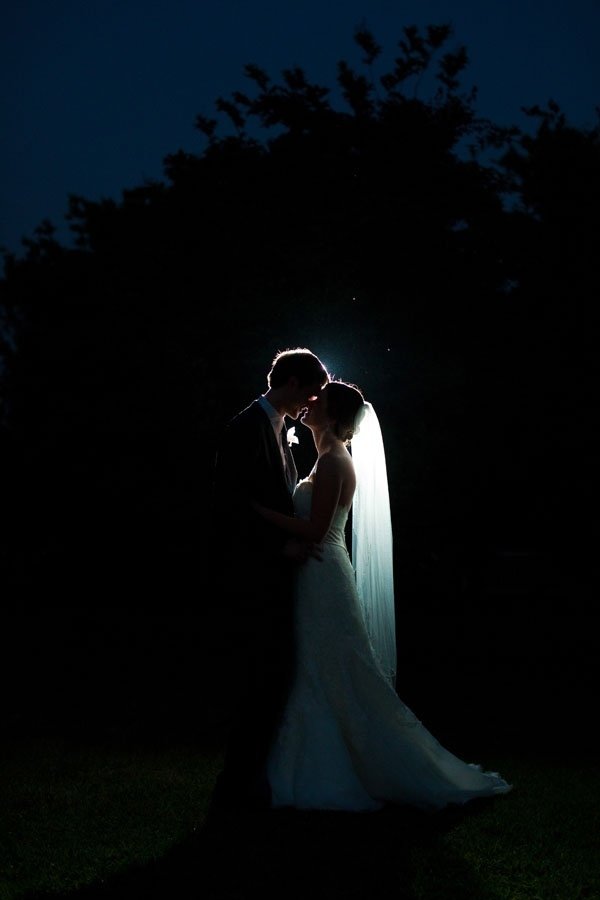 Via Gallery & Inspiration | Picture ...
Ah, I love, love this amazing photo! It's in the moonlight and the lighting just on the couple looks awesome!
27

Underside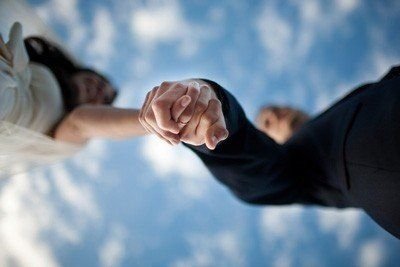 Via 22 Wedding Photo Ideas & ...
This wedding photo is so different! Having the photographer on the ground and walking over him? So cool!
28

Kiss, Kiss!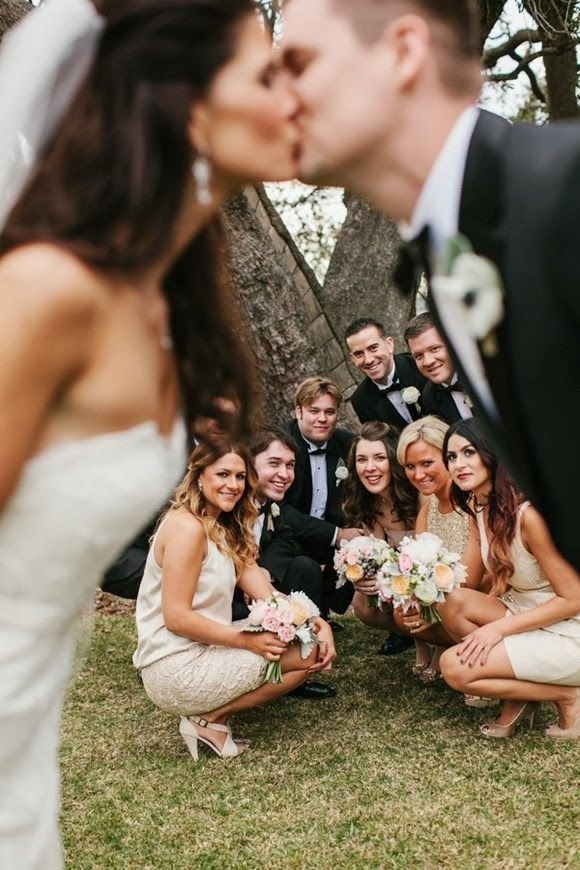 Via Bridal Fashion, Wedding Blog: Creative ...
This wedding photography idea is one I've seen around quite a bit and it's so easy to recreate and so different!
29

Tiny Bride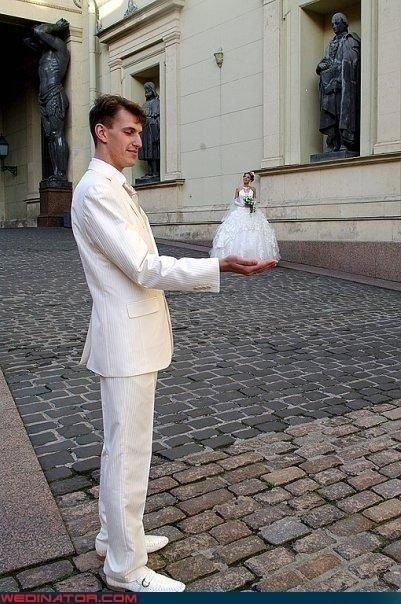 Via 42 Impossibly Fun Wedding Photo ...
This is definitely one of those photography tricks that is so cool! What do you think?
30

Animal Lovers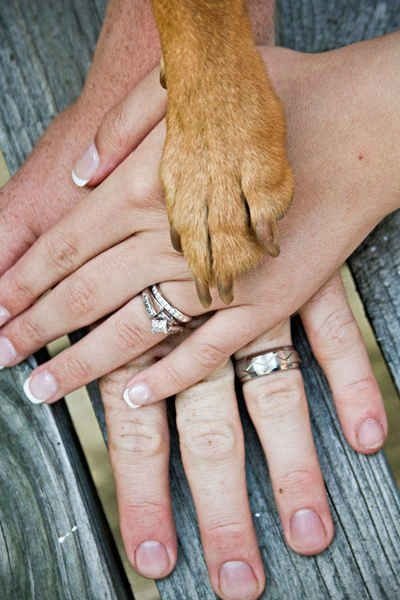 Via 42 ideas para fotos de ...
If you are anything like me, your dogs are your babies! This is a great way to include them in your wedding!
31

Flower Girl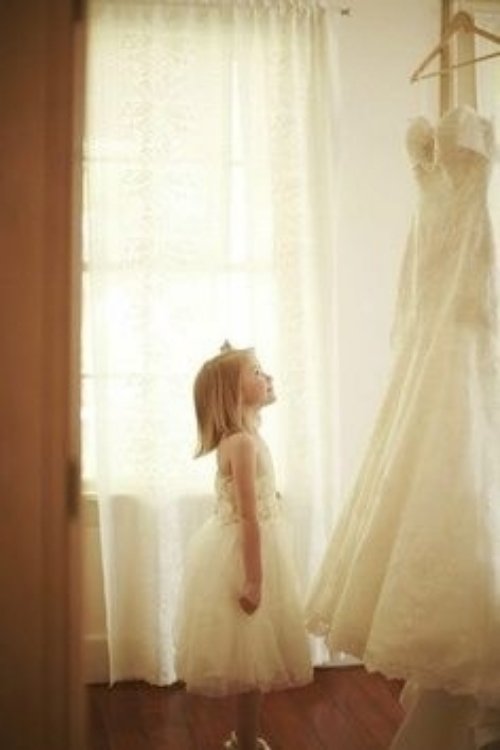 Via pinterest.com
I thought this picture was so adorable. The flower girl looking dreamy up at the bride's wedding dress – priceless!
32

Flower Girls Have It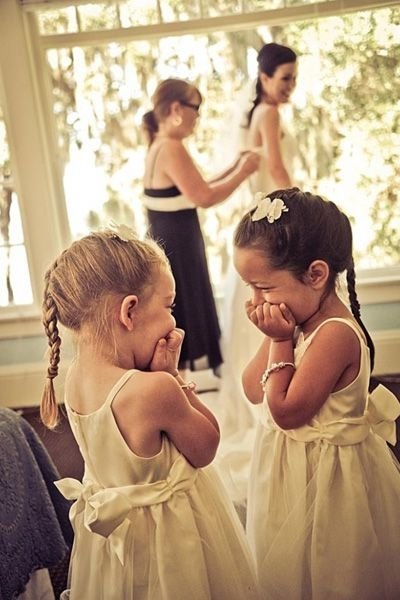 Via 200+ Emotional Wedding Moments
Having kids at a wedding is so cute and this is one of those photos that can make anyone's heart melt!
33

The Heart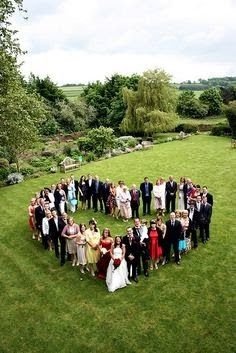 Via Lily The Wandering Gypsy
If you want to get your guests involved in the photos, why not have them form a heart? How cute is that?
34

In the Tree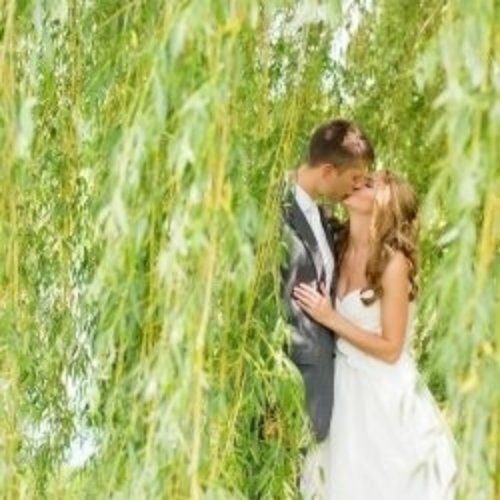 Via Bride and Groom Portraits
This photo is so romantic and I love all of the weeping willow branches around them!
35

Simple & Classic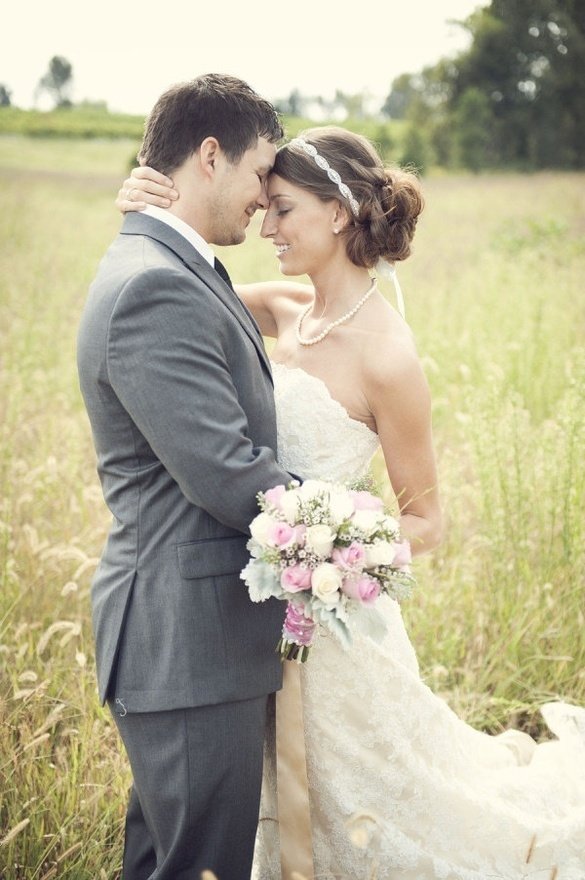 Via Wedding Things
This is a photo that is so classic and so simple and that's why I love it!
36

Wedding Party!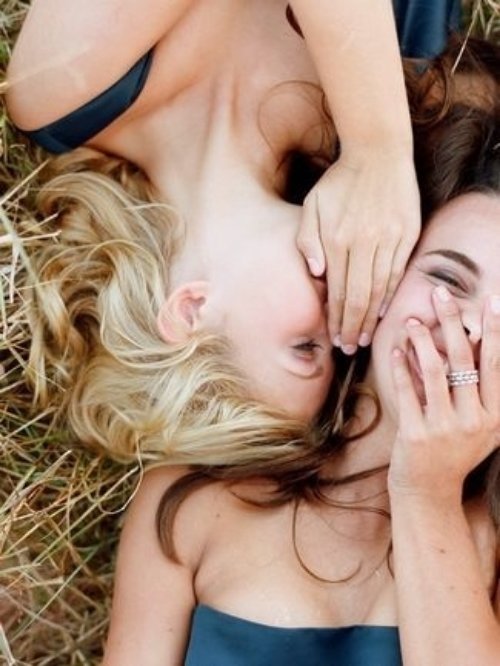 Via 21 Wedding Photo Ideas for ...
While the wedding is all about the bride and groom, how cool is this picture of the bridesmaids? So adorable!
37

Rings Photo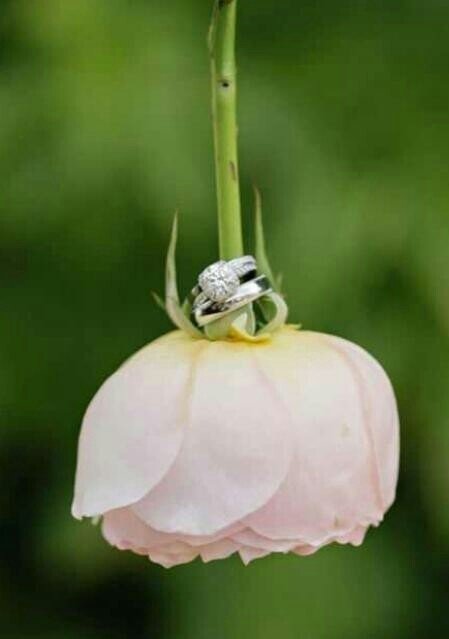 Via pinterest.com
I've constantly looking for a way to display my rings that is different and this has got to be the one! I love the flower, love the way it's upside down and it's so different!
38

Tinker Bell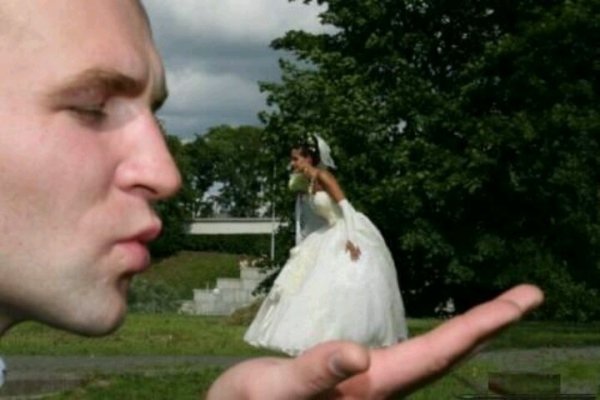 Via Photo Ideas For The Big ...
If you are looking for a way to really have fun with your photos, this way is it! How cute is that?
39

Kissing!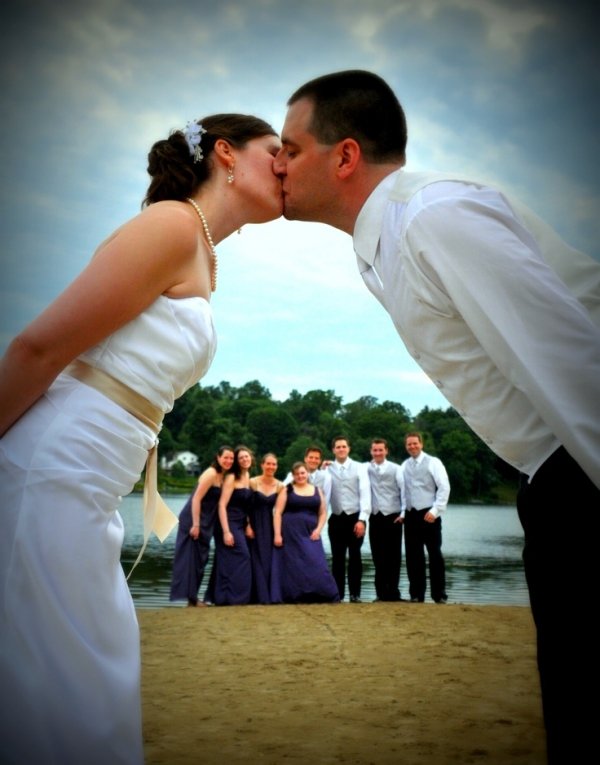 Via Capturing-A-Memory, LLC Photography
This is another version of kissing with your wedding party in the background – is so cute!
40

Rings Have It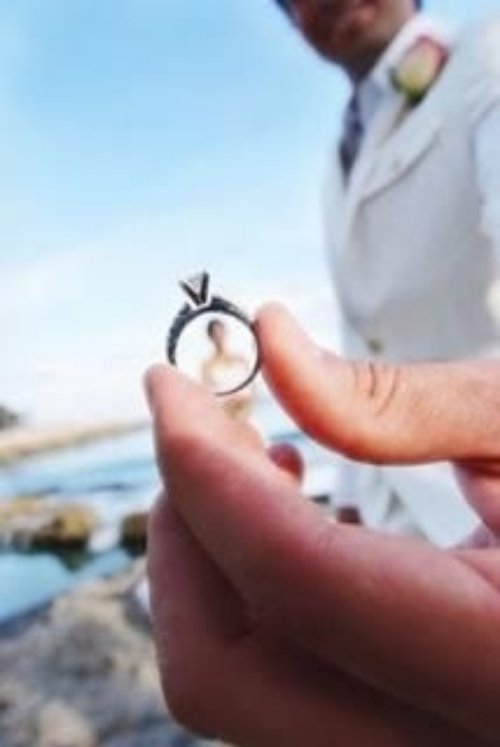 Via Unique Wedding Photo Ideas - ...
I actually think this one is one I'm going to copy! How unique and cool is this photo?
41

Unique Thank You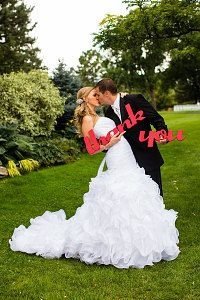 Via Unavailable Listing on Etsy
This is another Thank You wedding photo, but I love the letters and totally love the kiss!
42

The Girls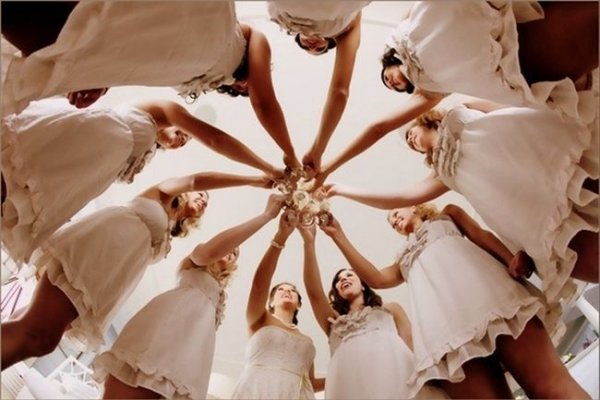 Via 21 Wedding Photo Ideas for ...
I love when the photographer is taking pictures looking up! This one is so cool and unique!
43

Thank You 2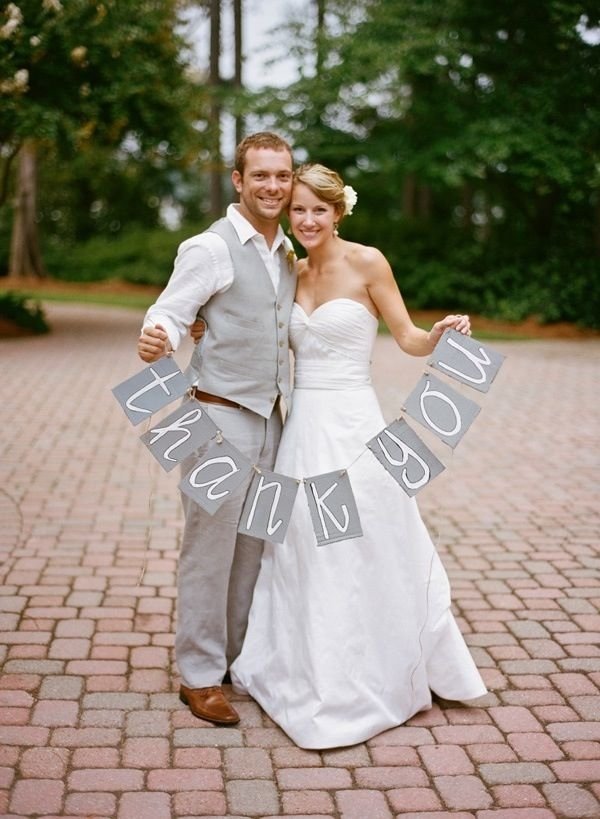 Via The Big Day Photos
This is another couple that was thinking of their Thank You cards during their wedding – I just love the banner and the way that they look!
44

The Look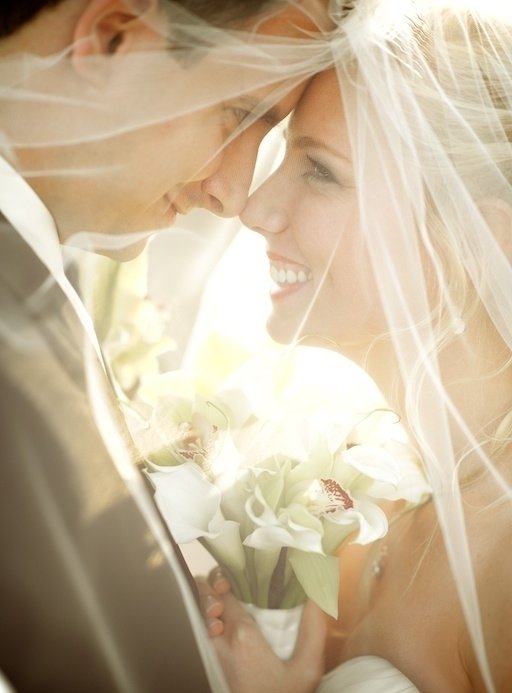 Via danielkuykendall.com
Wrapping up the groom in your veil is something that most brides do, but I love the look of this couple!
Now that you have seen all of the different wedding photos to copy, what are some of your faves? Share 'em with me!
Please rate this article