Whether you're having a small, intimate gathering or a large, raucous affair, there are plenty of fun and creative ways to display photos at your wedding. Looking for a special way to honor the memory of departed loved ones? Want to give your cake a totally unique vibe with the help of some edible pictures? Whatever your vision, here are eight fabulous ways to display photos at your wedding.
---
1

Edible Photo Cake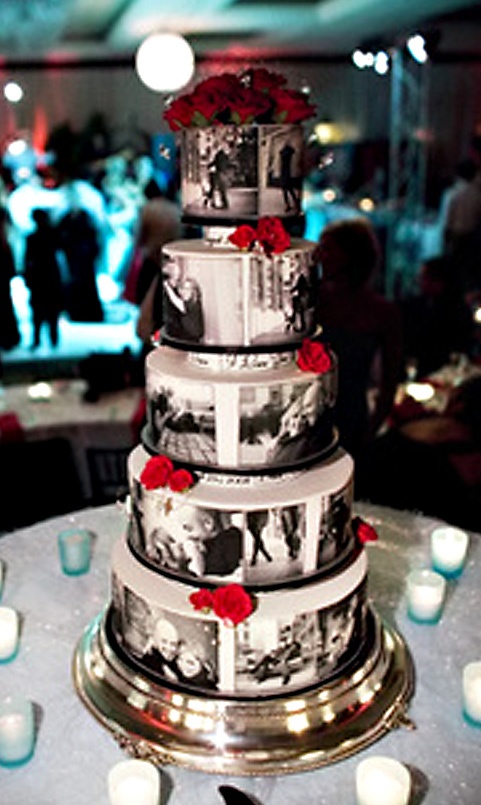 I don't know about you, but I think an edible photo cake has got to be one of the all-time best ways to display photos at your wedding! What do you think? Would you give it a try, or is something like this a bit too wacky? Even if you prefer to do without the edible photos, displaying a framed picture or two is always a great way to add an extra touch of personalized décor to your cake table.
---
2

Engagement Portrait Canvas or Photo Print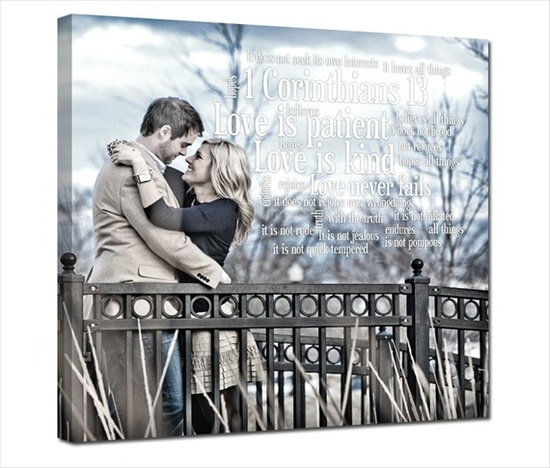 No matter where you choose to place it, displaying a canvas or photo print of your engagement portrait is always a nice touch. Consider personalizing it by having your names and wedding date, or even a favorite quote, included. Yet another popular idea is to have your engagement portrait displayed in the center of a large photo mat, which guests can then sign throughout the evening.
---
3

Centerpiece Photos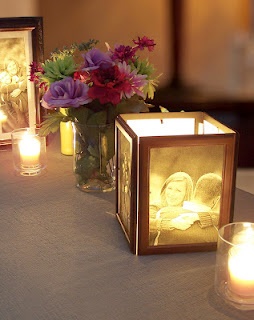 Have even more great engagement photos you're excited to share? Many couples show off additional engagement images, or even just casual pictures taken over the years, as centerpieces and table décor. Traditional frames work just fine, or you can get creative and go with something a little more unique, like these beautiful light boxes.
---
4

Creative Slideshow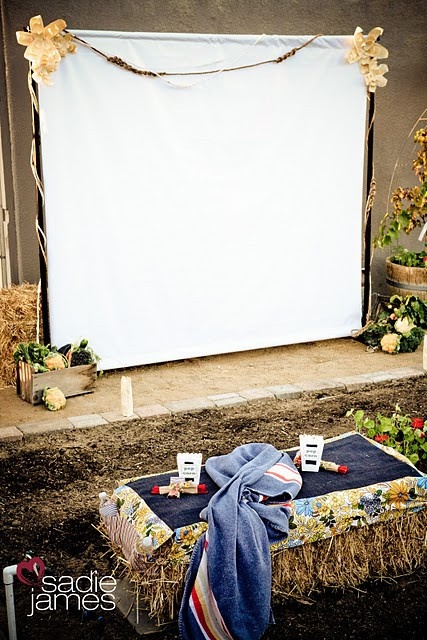 Same-day-edit slideshows are an incredibly popular trend right now, and at my own wedding, my bridesmaids even put together an anniversary dance show featuring pictures from our guests' own wedding celebrations. Everyone loved it, and it definitely added an unexpected twist to the evening. Of course, classic slideshows displaying family photos set to music will always be a timeless choice, as well.
---
5

Memory Table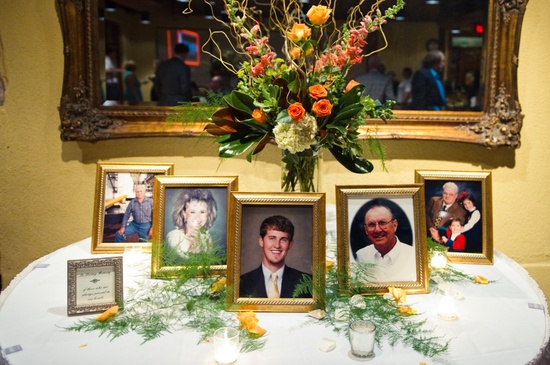 Along with being a celebration of the love shared by you and your partner, your wedding is also the perfect chance to honor those departed loved ones who are now with you in spirit. A memory table displaying some of your favorite portraits, along with décor items like flowers and candles, is both heartfelt and beautiful.
---
6

Bouquet Charms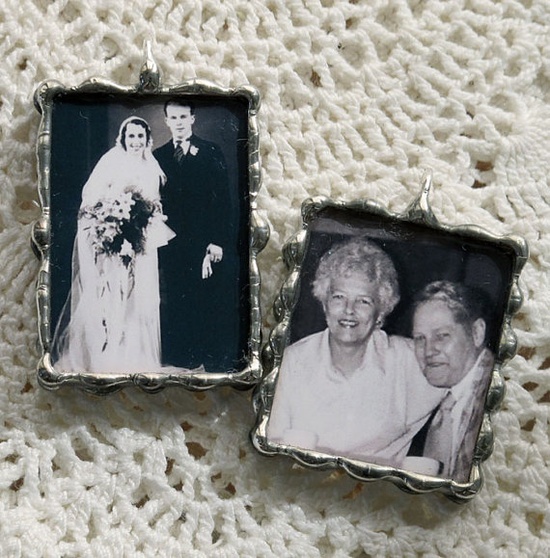 Looking for a subtler way to display photos of loved ones who are no longer with you? Consider attaching one or two vintage charms to your bouquet or another special object, like a handkerchief or bracelet. I once even saw an amazing picture of two charms affixed to the back of a bride's shoes so that her deceased dad and grandpa could symbolically walk her down the aisle.
7

Photo Tree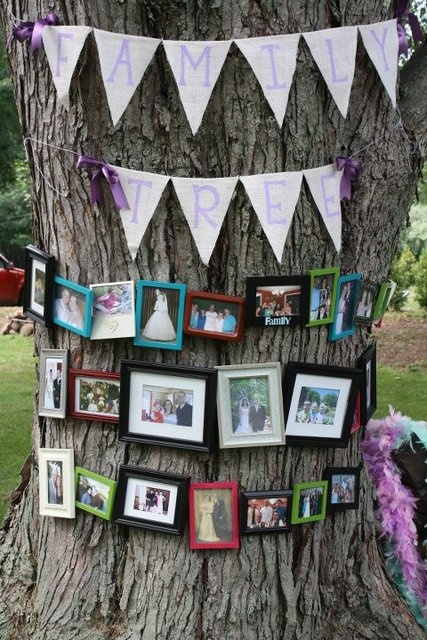 Whether you choose to hang photos from a real "family tree" during an outdoor wedding or stick with a miniature indoor version, this is one fun idea that is both eye-catching and whimsical. No trees available? You can also string pictures along a wall, table, fence or whatever else works particularly well for your location.
---
8

Hanging Frames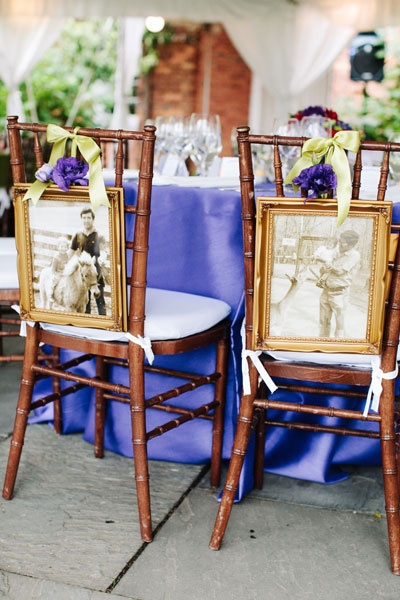 Saving one of the best ideas for last, I just love the look of framed pictures hung from the backs of chairs. This particular couple chose to display childhood photos, but you can very easily use engagement shots, family portraits or any other type of image.
Are there any other great ways to display photos at your wedding that you're excited to try? Which of the ones listed here do you like best?
---
Comments
Popular
Related
Recent