Traditionally, save the date cards are a little rectangle of card stock that is sent out to let your future guests know when your wedding date is, but with these save the date ideas, you can be sure they won't forget! This is a great opportunity to be super creative and incorporate your wedding theme! Take a look at these awesome save the date ideas and let me know what you think!
1

Cookies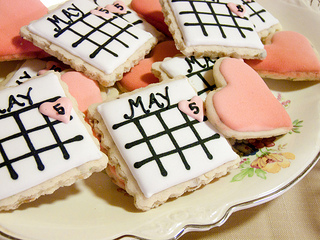 If most of your guests are local, cookies are wonderful save the date ideas! Sugar cookies are best because you can make them thick and sturdy and they do actually travel well if you need to ship a few. Royal icing works best to decorate them. It hardens nicely and tastes a bit better than fondant. It's also fairly easy to work with. If you aren't a great baker, you can always order them from Etsy.com, where they are custom made for you in several shops!
2

Puzzle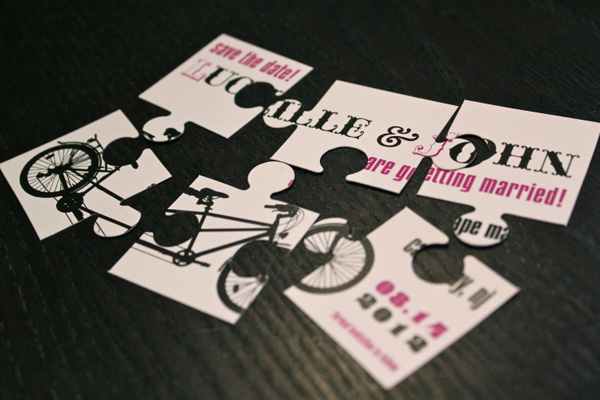 I love creative save the date cards. If you can make your own puzzles, more power to you, you are far craftier than I am. You could also buy them from PrinterStudio.com for about $1.99 each…which actually isn't that much more than I paid for my wedding invites.
3

Event Ticket

These are super easy to create yourself! You can buy the template at zazzle.co.nz for less than $5.00 and print them yourself on card stock. This is a fairly cheap and super unique way of letting people know your wedding date!
4

Coasters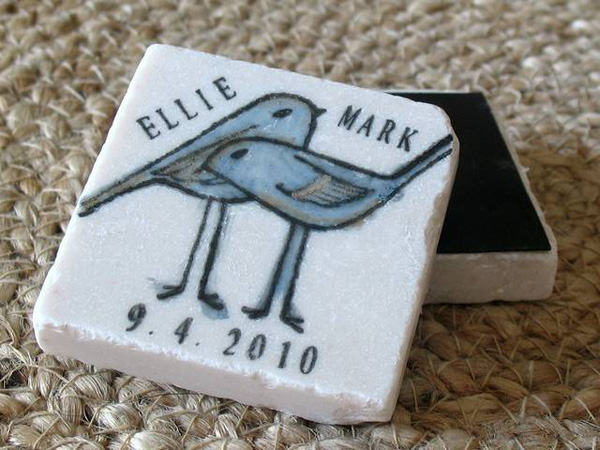 Coasters are great because the recipient can keep them around, they're useful and they don't waste paper! Go to any home improvement store and buy some tiles. Glue a square of felt to the bottom (to protect surfaces) and use some colorful sharpies to decorate the top with the date and any design you'd like!
5

Book Lovers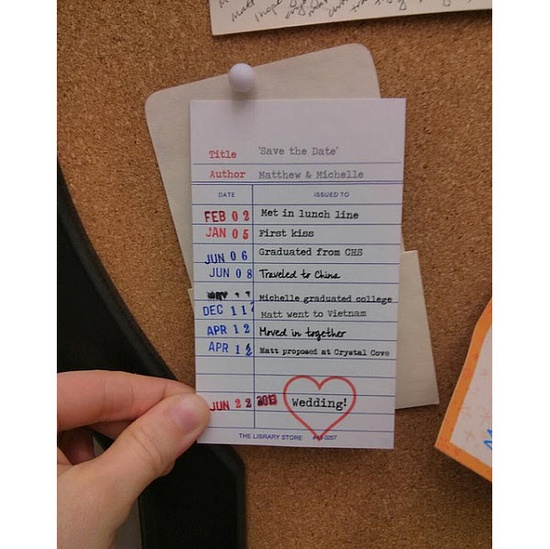 What a cute idea this is! I wish I had seen this before my wedding; I would absolutely have done this! You can buy the cards in bulk if you search the internet and other than that, you really only need a date stamper and some ink! I think the mini timeline of your relationship is such a sweetly sentimental touch, it's just wonderful!
6

Magnet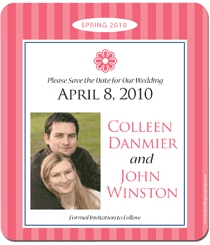 There are several websites where you can order these awesome magnets in various styles and sizes. Vistaprint is one, but look around; you can find many more so you're bound to find the perfect magnet that suits your theme.
7

Scratch Offs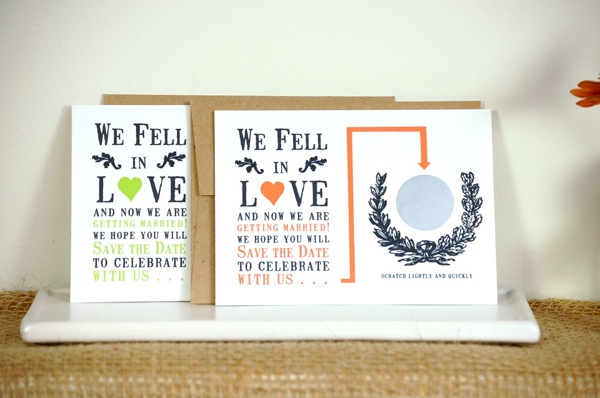 How cool are scratch off save the date cards?! These are way easier to make than one would think, trust me. All you need to do is print out your cards (make them yourself on card stock or have them printed up for you), place clear packing tape over the date, mix together 1 part liquid dish soap to 2 parts acrylic paint (any color!). Once you have gently mixed the paint and soap together, paint it over the date (which you have covered with clear tape). You will probably need 4 or 5 coats to completely hide the text. Allow them to dry and you are all set!
Source: thewonderforest.com
I love for fun, funky and unique items to be included in wedding preparation and the save the date "card" is one of the easiest ways to incorporate your awesome personality! Chances are it's something the recipient will have laying around for a while, so why not make it useful, like a magnet or coaster, or memorable, like the scratch offs or puzzle? Do something new and you! What are the most interesting save the date cards you have ever seen?