This weekend I went to a scrapbooking fair filled with stamps, card making ideas, scrapbook paper, and fun make and takes (which is making your own card and taking it with you!). I will post the cards I made on my other blog, and post here about the creative idea I have for weddings. If you have been searching for DIY cards, creative ways to tell friends and family about your engagement, or even a lovely DIY bridal shower card look no further...
---
4

We're Getting Married...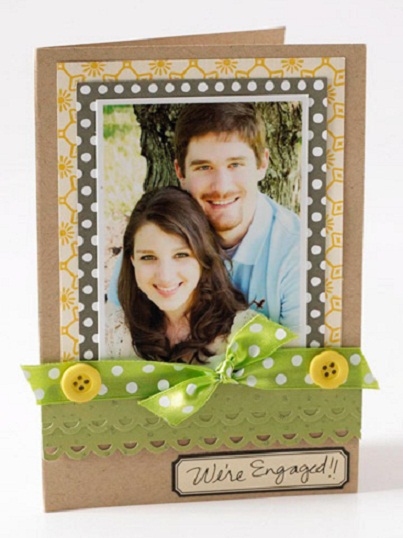 Photo: Scrapbooksetc
Even if you're not a DIY bride, this adorable engagement card has simple steps any bride can follow. I love the idea of adding your** engagement photo** right to the front of the card. Find ribbon and buttons to match your wedding colors so everyone can get an idea of the celebration to follow!
---
3

Join Us in Celebrating...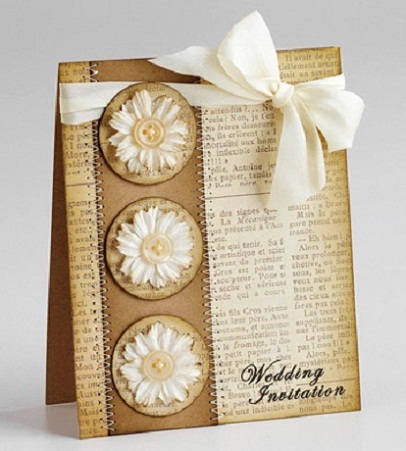 Photo: Scrapbooksetc
For a big wedding, making your own invitations from your scrapbooking supplies may become a big task. But for small gatherings, destination weddings, or courthouse weddings these lovely** DIY invitation cards** would be a wonderful idea. When you show your creative talent in your invitation all of your guests will know how amazing all of your big day details will be!
Trendinig Stories
More Stories ...
2

Throw a Shower...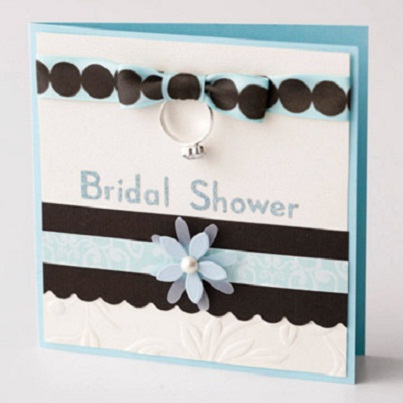 Photo: Scrapbooksetc
Are you the mother of the bride, the maid of honor, or the sister of the bride and want to throw your bride-to-be a beautiful bridal shower? With DIY, creative shower invitations you can cut costs and get together for a fun night to make these sweet cards. One DIY idea always leads to another and you'll be sure to think of more ideas for the DIY bridal shower centerpieces and favors!
---
1

Congrats to the Newlyweds...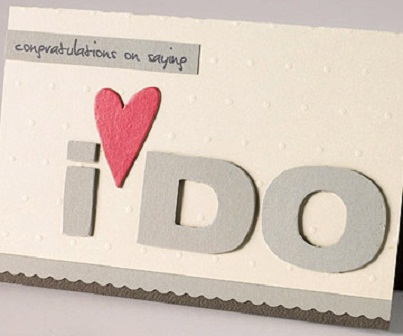 Photo: Scrapbooksetc
After all the planning, the big day has finally come and you need a card for the happy couple but you don't want to get a boring store bought one! Why not **create your own card **to show the bride and groom how excited you are for them. With a few simple pieces you can show the DIY bride that you are a DIY guest and she'll just adore your thoughtfulness!
Are you making any DIY cards for your wedding day celebrations?
---
Comments
Popular
Related
Recent