One of my new friends, who is so amazing and kind, has come by today to give us some of her favorite weddings and details that make them so likable. Diana from Express-O has become more than just a blogger with a great blog to read, she has become a friend who always has kind things to say and always comes back for a visit. Check out these gorgeous weddings and you'll see why I love her so much...
Personal and Intimate...
Hello, I'm Diana from ExPress-o and I'm so excited and honored to guest post for Diana today about a few of my** favourite weddings** that I'm completely smitten with! Here we go!
As much as I like big, grand and traditional ceremonies, I also adore when couples go with more intimate and personal themes that truly show off their personality without loosing on the wow factor. Here are four different weddings that share a common feature of being unique, intimate but still very emotionally grand!
---
1

Destination Wedding...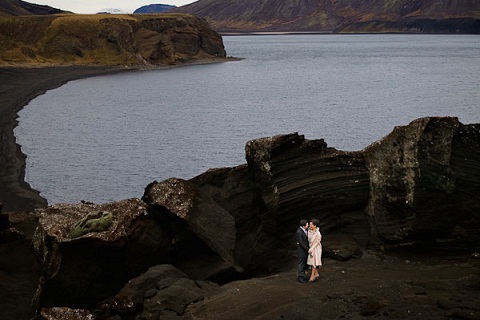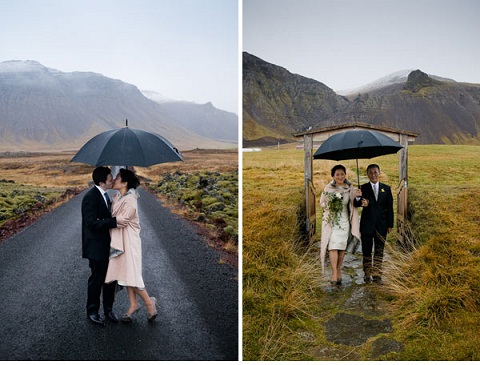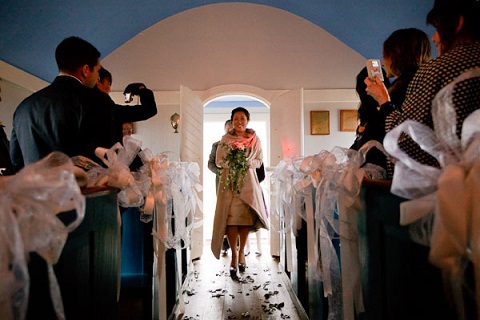 Photos: Ruffledblog
Let's start with a far away destination wedding. If you ever read my blog before you know that I love all things Icelandand this brave couple flew their closest family members for an intimate ceremony to an Icelandic chapel. Sweet, personal and oh so beautiful! How is this for a magical scenario?
---
2

Outdoor Wedding...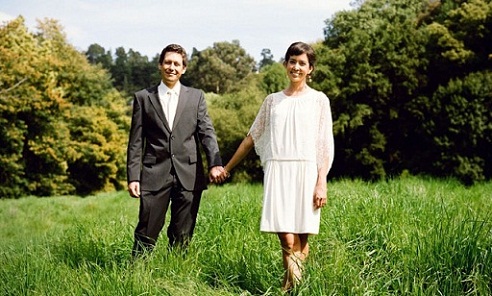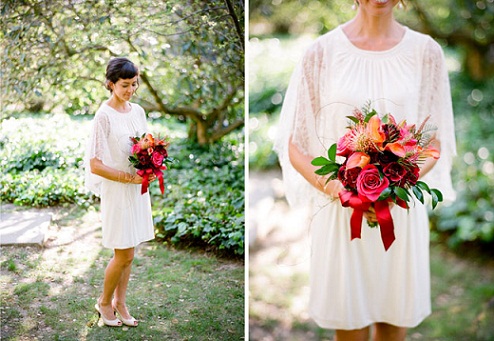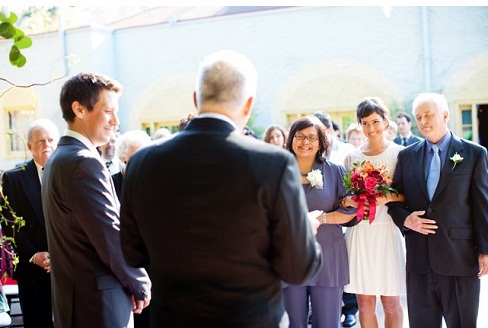 Photos: GreenWeddingShoes
Outdoor weddings are always fun, especially in sunny San Francisco. What I adore most about this wedding is that it was a family effort with everyone helping out to create the fresh and relaxed atmosphere. And what about that hipstery short BCBG dress that Zene wore? It truly reflects her playful and easy-going personality. How do you feel about short wedding dresses? (I love them, especially in the summer!).
Continue Reading for more beautiful weddings...
3

French Wedding...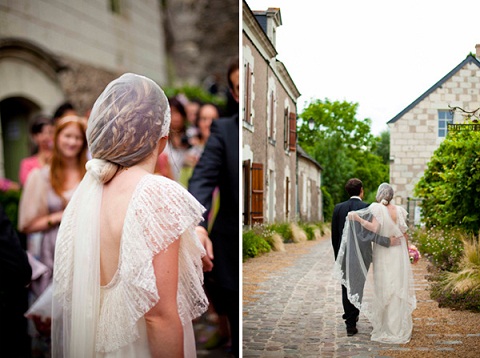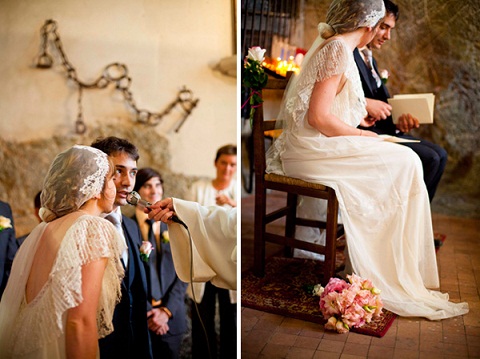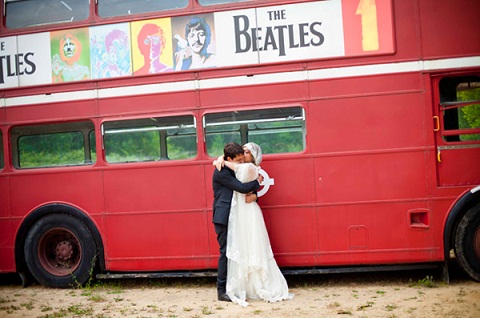 Photos: OnceWed
This French wedding gets me each time with its old-fashioned feel, the stunning lace trimmed veil and the simplicity with a touch of European romance. Can you image being a guest of the couple and enjoying the whimsical celebration in person? Oh la la…I say!
---
4

City Hall Love...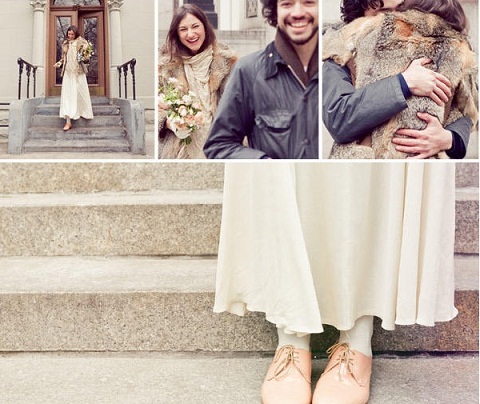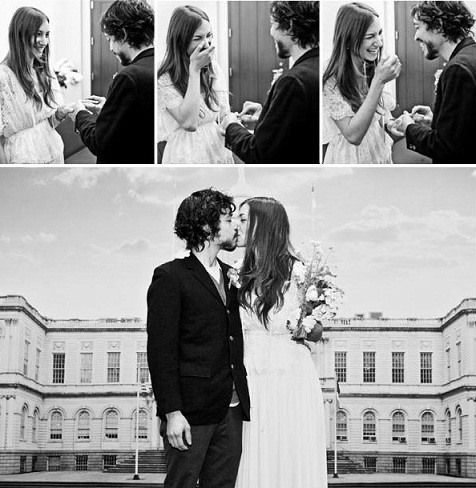 Photos: OnceWed
Here is the last but certainly not the least of my favourite weddings. This couple proves that City Hall ceremonies can be truly romantic and sometimes even more imtimate than the ones you plan months in advance. Jess and Mike went for a quick NYC ceremony and Jess wore the most charming vintage dress and straight hair. You can see the romance all over their faces! Simple and so joyful!
So, dear readers, I would love to know which of those four wedding is your favourite? How do you feel about short wedding dresses? What about City Hall ceremonies? Are you a fan or not so much? Would you be brave enough to have a destination wedding? And if so, where? Let's chat…:)
P.S: Di, thank you so much for having me today! I had a blast:) xo
---
Comments
Popular
Related
Recent