There are a few lovely bushes in my yard filled with beautiful red buds that just seem to be taking their time blooming. I really wasn't sure until today what they were and was excited to find out they are peony bushes! I can't wait to bring them in and fill the house with their beauty. In honor of my excitement here are 5 wonderful** peony bouquets to brighten up your **wedding day...
---
5

Poppies & Peonies...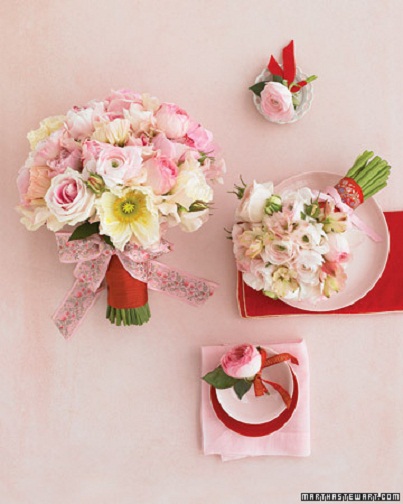 I never saw myself as a blushing pink bridewith pink flowers, pink bridesmaids, or pink decor. But if this is what a pink wedding looks like; a gorgeous peony, poppy, rose, ranunculus, and sweet pea bouquet then sign me up! This is what a **wedding bouquet **should look like.
---
4

Tropical Paradise...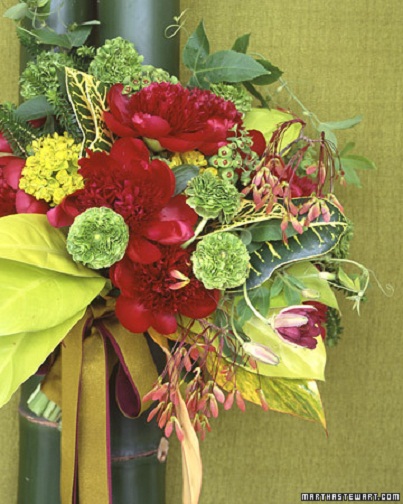 Brides who want color **don't hide from peonies because you only think of the pale pink, yellow, and white tones. Look how amazing this **bright red peony, philodendron, euphorbias, passionflower vine, and croton leaf bouquet shines. Whether you're getting married in Hawaiior just want that tropical feeling, let peonies transform your big day.
Trendinig Stories
More Stories ...
3

A Rustic Bouquet...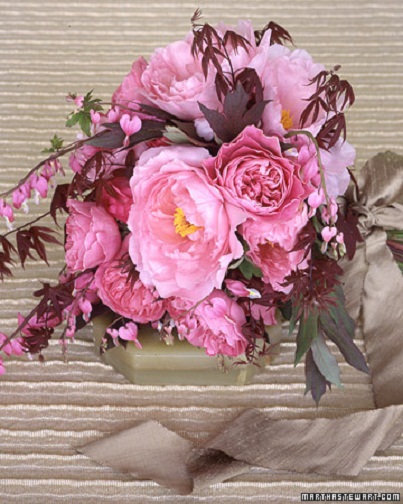 **Peony bouquets **can fit into any wedding themewith just a little touch of leaves, accessories and a few other elements. These bold, burgundy Japanese maple leaves turn these romantic pink peonies into a **rustic bouquet **in just one look, imagine what you could do with some succulentsand burlap!
---
2

On the Beach...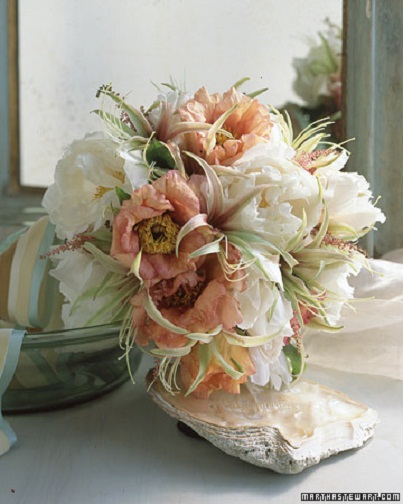 From the rustic barn weddings to the sweet sands of Mexico, peonies are a wonderful flower for any setting. I love the pale, soft colors of this beach inspired **peony, cybister amaryllis, and astilbe bouquet. With sandalson your feet, seashells scattered down the aisle, and earth tone **peonies **filling your bouquet you'll be one beautiful **beach bride.
---
1

Sweet & Simple...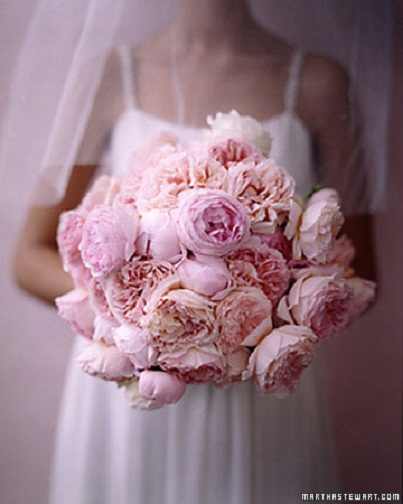 Yes peonies **can be tropical, rustic, and beachy, but they can also be sweet and simple **as shown in this lovely pink and peach bouquet from Martha Stewart. I love the mixture of closed and open peony blooms, which do you perfer?
Have you found the right peony bouquet to brighten up your wedding day?
Photos: MarthaStewartWeddings
---
Comments
Popular
Related
Recent