The wedding blogging community is full of wonderful people who support and encourage each other to reach for that ultimate goal.** Heather Walrath** is part of that community and sits high on the list. She is a busy wedding blogger who writes for many online publications, is studying for her wedding coordination certificate and master's, is editor-in-chief forWeddzilla blog, is a newlywed, and still has time to visit everyone's blog to give advice, be a wonderful friend, and gives her time to Wish Upon a Weddingin DC. Heather, aka Bicoastal Bride, is here today to share her amazing** honeymoon experience** with us and perhaps you'll join us next time and blog about your amazing** honeymoon cruise to Hawaii**...
---
5

The Love of Hawaii...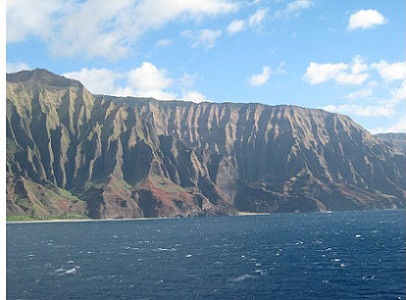 Photo: BicoastalBride
"Why, oh why, did it take me so many years to make it out to Hawaii?! From the moment we arrived until the day we reluctantly headed back home, I was blown away by the beauty of the islands, the kindness of the people, and the rich culture and history that were so vividly on display everywhere we went. No wonder this is the **top honeymoon destination in the U.S.!
**
And since we were traveling by cruise aboard Norwegian's Pride of America, we got to** enjoy all four of the major islands** – Oahu, Maui, Hawaii, and Kauai– without the hassle of packing, repacking, and sitting through additional flights. In fact, even though we were in port every day of the trip, taking fun excursions or exploring on our own, we still had plenty of time for fun onboard the ship, where we tried out specialty restaurants, went to shows, and sipped sangria on our** private balcony**. "
---
4

Everyone Loves Honeymooners...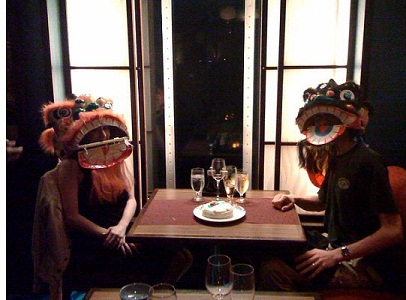 Photo: BicoastalBride
"Since this was our honeymoon, and our guests had showered us with so many greatHoneyfund gift certificates, we decided to splurge a bit. In addition to wine tasting, sangria at sunset, and my swanky spa haircut, one of our favorite things to do was visit the ship's several specialty restaurants. From Asian fusion to steak to Italian, these places were the best!
And the most fun part? Whenever the restaurant staff found out it was our honeymoon, they would gather around to sing** "Let Me Call You Sweetheart"** as they placed a "Happy Honeymoon" cake on our table! At the Asian restaurant, they even made us wear dragon costumes during the song. Too funny!"
---
3

One with the Ocean...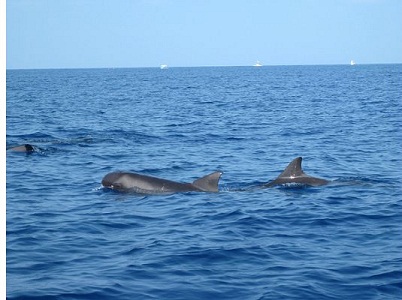 Photo: BicoastalBride
"Never having snorkeled before, I must say I was a bit (as in, very) nervous as we headed out for our first sea excursion of the cruise. But in the end, other than feeling a little cold afterward, I had a blast checking out colorful fish and rare coral at two of the top snorkeling spots in the world – Molokini Crateroff of Maui, and along the famed Kona coaston the "Big Island," Hawaii.
As if that weren't already enough fun, we were also amazed to discover a total of three separate pods of dolphins, plus a pod of pygmy sperm whales, which our guides hadn't seen in local waters for over a year. Being so close to these animals made me feel I was looking at something in a magazine, with dolphins jumping in the sea under a sky painted with the occasional rainbow."
---
2

Steaming Craters...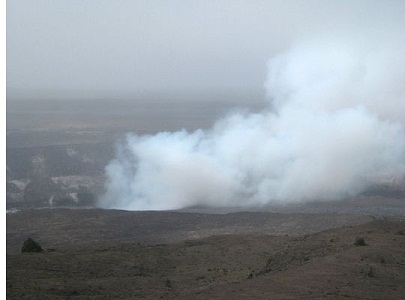 Photo: BicoastalBride
"I guess it's always been true that even when I'm relaxing, whether at home or away, I still like to keep busy with fun projects and activities. Lying on the beach for hours? So not me. Snorkeling, hiking, and exploring craters? That's more like it!
AtVolcanoes National Park, we saw steaming craters and checked out the museum. That night, our ship also sailed past an active volcano, giving us a view (from a distance) of lava as it poured into the sea.
---
1

Hawaii Lei It on Us...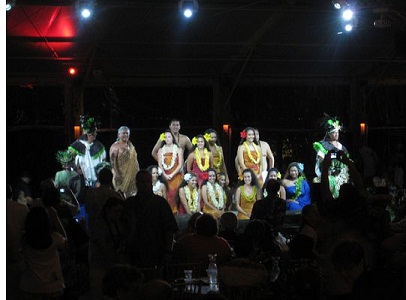 Photo: BicoastalBride
"Call us cheesy tourists, but we just couldn't leave Hawaiiwithout attending a classic luau, especially since this was my first time visiting the islands. Though the food was just OK, and I hated the bland poi sauce that's for some reason super popular, the** hula dancers** and show were incredible.
Sharing the legend of the first voyagers to Hawaii during ancient times, the performance was filled with song and fire-twirling. Plus, to get us in the Hawaiian spirit, we were able to string our own** orchid leis** onboard the ship earlier in the week.
Before catching our flight home on Oahu, we were able to visitPearl Harbor, which was a must for history buffs like us.
When you travel, do you tend to go for popular tourist attractions, or do you prefer to seek the less common? What are some of your favorite sights in Hawaii?"
---
Comments
Popular
Related
Recent