Australia is a beautiful country with so much to do and see. A country filled with amazing wildlife, National Parks, historic land, breathtaking rainforest, and white sands and coral reef **honeymooners would love to dive right into. Explore these 7 Beautiful Destinations** for your Australian Honeymoon and you may never want to leave mate!
---
7

Snorkel in Queensland...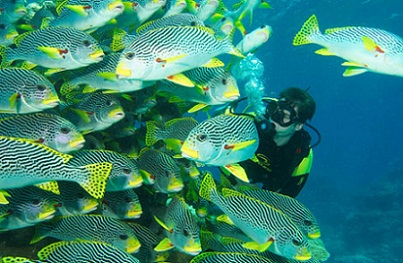 Photo: Cairns.com.au
Did you catch any of Oprah's visit to Australia? She may not have snorkeled, but she showed us the best way one should travel to the Great Barrier Reefin Queensland, Aussie. Experience the reef from above and below as you take a helicopter ride before you swim with the fish, sea turtles, and through shipwrecksand underwater tunnels. Will you make memories of a lifetime on your** honeymoon** in Australia?
---
6

A Spiritual Wonder in the North...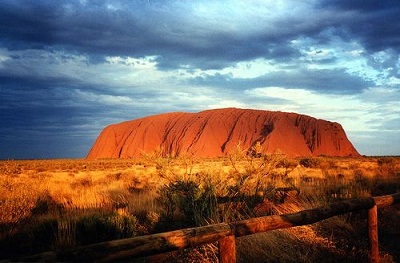 Photo: Outback-Australia-travel-secrets.com
Explore nature, history, and the first natives of the Northern Territoryat the Uluru-Kata Tjuta National Park. Feel the spirits of the Anangu peoplefrom millions of years ago as their living ancestors guide you through this untouched land. The is the one place on your honeymoonwhere you'll want to watch the sunset as the colors of Uluru take your breath away.
5

Ride a Camel in Western Aussie...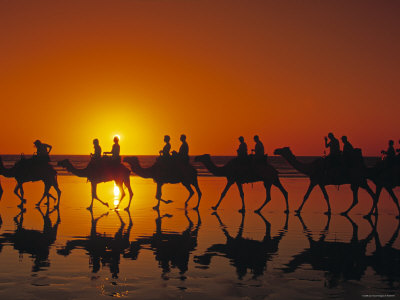 Photo: AmazingAustralia.com.au
I've heard of riding horseback on the beach, but have you ever thought about riding a camel onCable Beachon your Aussie honeymoon! As you walk on the white sands and dip your toes into the Indian oceandon't forget to travel to the Golden Outback for a true Australian adventure. Where will your honeymoon travels take you?
---
4

Visit Kangaroo Island in the South...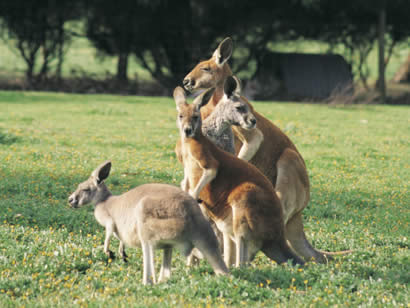 Photo: SouthAustralia.co.nz
No need to visit the zoo on your honeymoon to Kangaroo Island in South Australia. Capture amazing photos of wallabies, penguins, fur seals, sea lions, koalas, and kangaroos **right on the landscape in front of you! There is so much to do on this little island; climb the sand dunes, kayak with the dolphins, and find your way through limestone caves. Are you looking for an **exciting honeymoon or something more relaxed?
---
3

To the Top in New South Wales...

Be king and queen of your** Australian honeymoon** when you BridgeClimb the famous Sydney Harbour Bridgethat even Oprah and Galeconquered! Discover the rest of New South Wales along your honeymoon as you visit the crocodiles at the Australia Reptile Park, listen, watch, and learn at Sydney's Opera House, take a tour of the places tourist don't usually see with Sydney Uncovered, and visit Olivia Newton John's spa retreat!
---
2

All aboard in Victoria...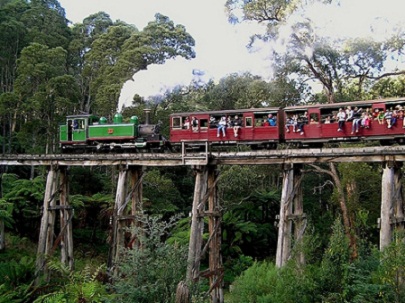 Photo: Melbourne.diarystar.com.au
Take the ride of your life and honeymoon as you travel along mountain tracksthat were built in the 1900s on the Puffing Billy. Go through forest, farmland and fern gullies on this one of a kind steam train outside Melbourne, Australia in Victoria. In this Aussie state you can** hike or bike** in the mountainsor watch the cutest penguins walk home at sunset on the beaches of Phillip Island.
---
1

Cruise the River in Tasmania...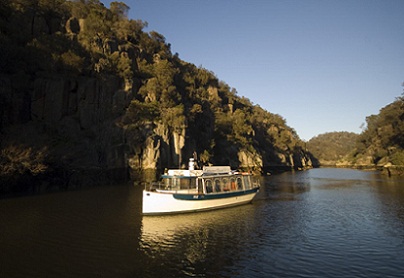 Photo: Tamarrivercruises.com.au
Tasmaniahas more to offer a newlywed couple on their honeymoon than a little marsupialnamed after the devil himself! Cruisethrough the Cataract Gorge, glide along the Hollybank treetops, or relax and drink wine at the vineyards. Make sure to do something you'll both enjoy and don't forget to just take it all in.
What will you discover on your honeymoon in Australia?
If you can please help Australia's community recover from the disasterous floods.
Top Photo: Cairns.com.au
---
Popular
Related
Recent