Instead of just telling you about exotic beaches, historical landmarks, and intimate ceremonies, I thought it would be much better to show you. Through these beautiful photos you can experience what a destination wedding really looks and feels like. Here are 5 amazing destination weddings to explore, maybe one of them will inspire your wedding plans...
---
5

Intimate in Mexico...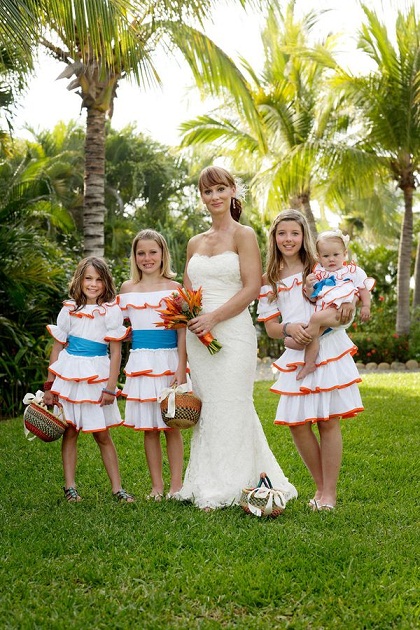 I just love these adorable flower girls, how cute is the little baby! Jennifer and Brian wanted an** intimate wedding** celebration that they would always remember. Traveling to Zihuatanejo, Mexicowith their close family and friends for an entire weekend was just the experience they wanted. With a ceremony infront of the beach, day of the dead invitations, and a pinata at the reception, they knew it was a wedding no one would forget.
---
4

History & Heritage in Italy...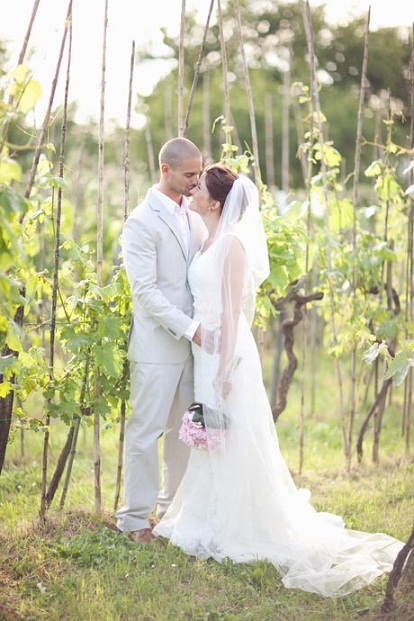 Wouldn't you love to get married in the town or little village where your ancestors came from? Well Emily and Nick did just that! Nick's grandfather grew up in a small villa in Italythat is over 150 years old, and since both families were already planning a trip there they decided it would be a good idea to get married! The bride also carried her heritage and history with her as she carried a brooch of her grandmothers within her bouquet and wore her aunt's earrings.
---
3

A Princess in Scotland...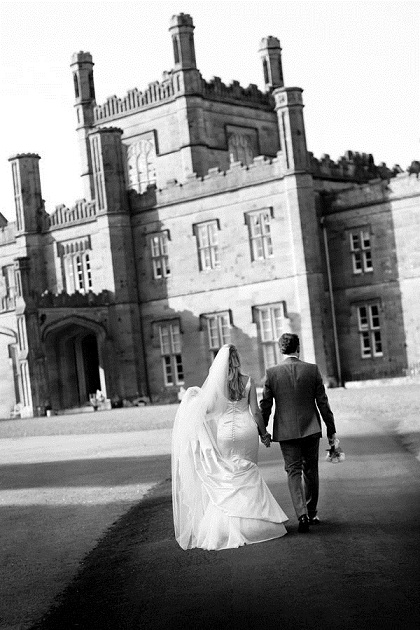 Could you imagine getting married in a remarkable castle like this one? Clare and Tony were traveling when they were engaged and wanted to share that same moment with their guests when they got married. For their wedding they went back to the hills of Scotland from their home in Liverpool, England where they said 'I do' at the Blairquhan Castleand lived happily ever after!
---
2

World Travelers...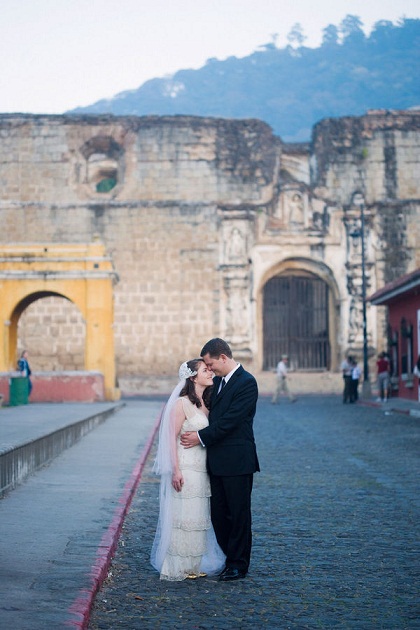 When you've been all around the world where do you get married? Wendy and James were looking for a location they had never traveled to before and one that would provide a true worldly experience. Antingua, Guatemalagave them the culture, feeling, and traditions they were looking for even with a small budget. They even made some new friends while traveling there the summer before their wedding!
---
1

Come Together...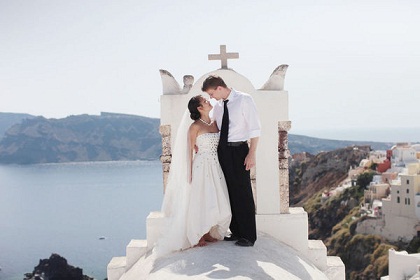 Sometimes couples and their families are from many different places, and it makes it much easier for everyone to meet for a destination wedding. Michael has family in Austria and Germany, while Judy'sparents came from Taiwan to celebrate their wedding day inSantorini, Greece! Believe it or not, the bride found all of their venues online and worked everything out through email!
Where will you head to for your destination wedding?
Photos: StyleMePretty
More
---
Comments
Popular
Recent