A **destination wedding **can be difficult enough to plan from far away even before you start thinking about decor ideas, accessories, and gifts for your guests. Make things easier on yourselves by packing light, shipping things in bulk, buying items at your destination, or by getting friends and family members to help. Here are some fun ideas to make your destination a hit with everyone and to help ease your own worries...
---
6

Light as a Feather...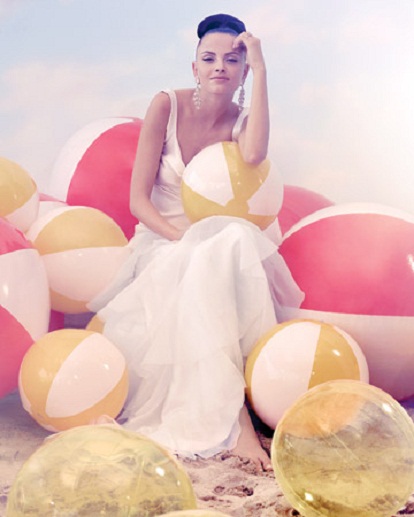 Photo: MarthaStewartWeddingsvia Jenny Lee
When traveling far and having to take a plane to your** destination wedding **you don't want to have to carry around a bulky dress and you certainly don't want to pack your dress! When you try on dressesfor the first time, think about going with light weight and light fabric, especially for your beach destination. This silk satin gown fromJenny Leeonly weighs 1.35 pounds and will take up very little space.
---
5

Destination Cufflinks...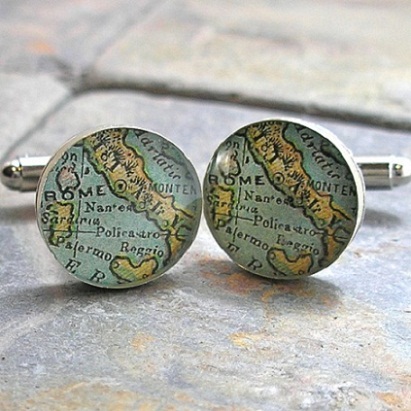 Photo: Etsy.com/shop/DLKDesigns
Give your **groomsmen **a small but cool gift they will love and will be able to carry around in their pockets to your destination wedding. These awesome map of Rome **cufflinks **are the perfect way for your guys to remember what an amazing time they had with their best friends.
---
4

Welcome Bags...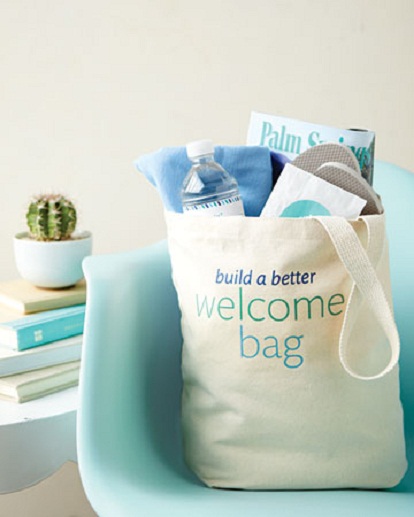 Photo: MarthaStewartWeddings
Some of your guests may have never been to the location of your wedding before, so when you get to your destination make a little welcome bag **for them and make them feel right at home. Find out where the hot spots are, put in some local treats, a **map, a **souvenir **from the area, sunscreen for those hot destinations, and a personalized little **welcome gift **for them to remember your big day.
---
3

Save the Date...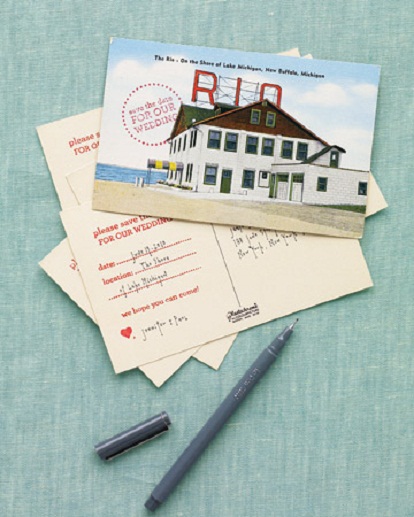 Photo: MarthaStewartWeddings
Make sure to get your **save the dates **out sooner than usual for your destination wedding. You want to make sure your guests know that your wedding won't be at home. One of the best ways to notify them could be with a **retro postcard **from where your wedding will be taking place. When they see the location they may get excited at the chance of experiening a **vacation **that will be filled with friends and family members.
---
2

Seating Cards...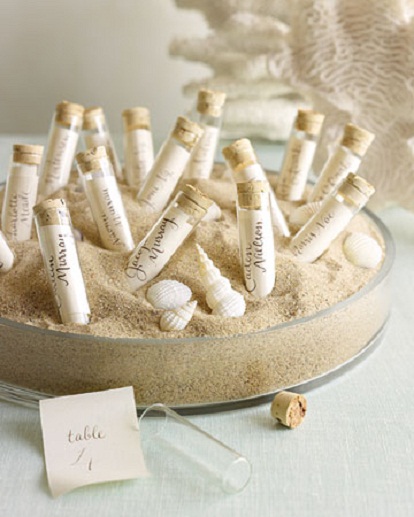 Photo: MarthaStewartWeddings
Your weddingpaper goodsare always a big part of your wedding day. Pull together your** beach theme **with these adorable seating cards in a bottle. You can easily assemble the bottles before hand and gather the sand for the dish when you get to your destination. Check out the link for the completeDIY details.
---
1

Passport Invitation...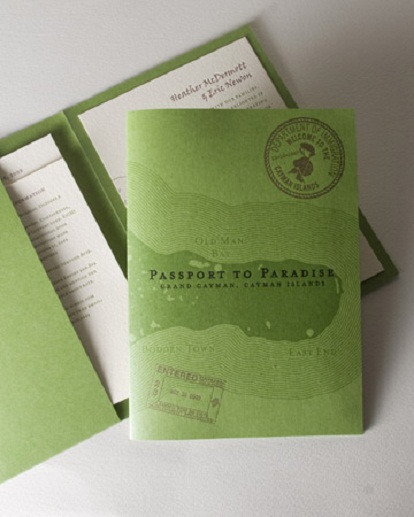 Photo: MarthaStewartWeddingsvia Spark Stationery
When I saw a similar idea from Mrs. Elephanton WeddingbeeI knew I had to do a post on destination weddings. Mrs. Elephant had an at home wedding, but she loves to travel **and wanted to share that love with her guests. So if you're not having a destination wedding you could still send your guests on a trip with these **passport wedding invitations. Though they are a great way to get your guests in the mood for your overseas wedding, especially if they will be needing a passport!
Where will you be sending your guests for your big day?
More
---
Comments
Popular
Recent