You just got engaged and now you're ready to set the big date **and start **planning. But how do you let your guests know so they'll remember when your big day is? Maybe one of these 5 creative ways to save the date will remind your guests to take off from work!
---
5

Put the Pieces Together...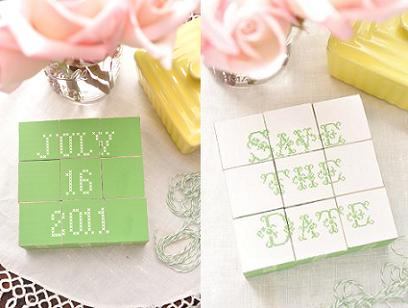 Photo: TheLoveliestDay.com
Fun, Creative, and Adorable! I love this puzzle block save the date made by Kristi at Luna and Chloe Weddings. You can either tie these together so your guests will see the save the date wording or leave them apart to let your guests put the puzzle pieces together and make a game of it! Check out her guest post on TheLoveliestDay for more info on her** creative DIY idea**.
---
4

Post a Note...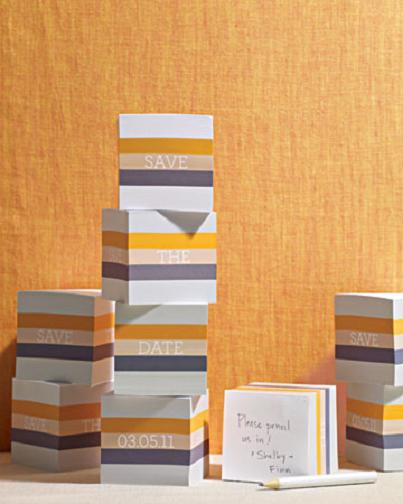 Photo: MarthaStewartWeddings.com
Everyone loves post-it notesfor their desk or office so why not give your guests a big reminder with this cool save the date note block! Download the clipart from MarthaStewartWeddingsand send it over to ArtPromos.com to order your personalized note block. Don't forget to write a little message on the top for your guests to read!
---
3

Open Your Heart...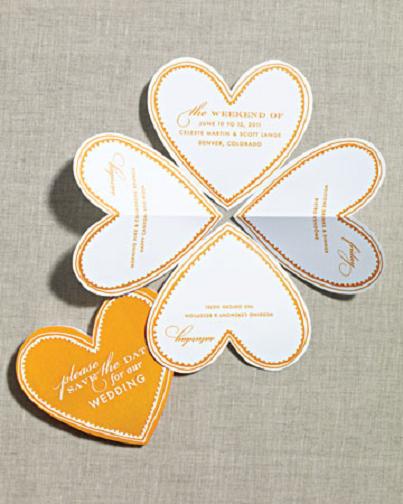 Photo: MarthaStewartWeddings.com
This little heart is more than just a postcard or an invitation. This little heart is a creative way for your guests to open up a sweet little note about your wedding details for when they should save the date. How wonderful is this idea for a Valentine's Wedding or a "Two Hearts as One" themed wedding! See MarthaStewartWeddings for the DIY instructions.
---
2

Message in a Bottle...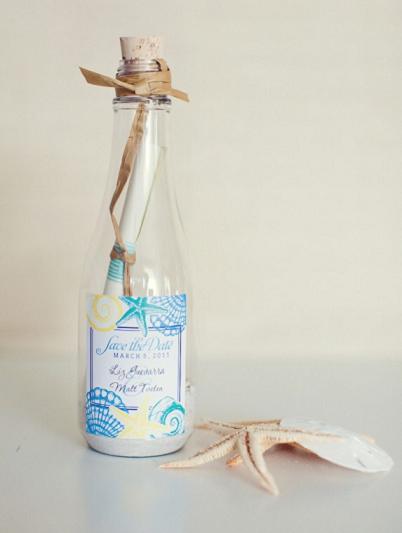 Photo: Etsy.com/shop/seasideinvitations
Your guests will never leave the beach when they receive this spectacular message in a bottle **save the date. Perfect for an island destination wedding, a beach theme, or for **couples who live on the coast. All your guests will be sure to remember your wedding date as they smell the s**ummer breeze **fresh from the bottle!
---
1

Spell It out...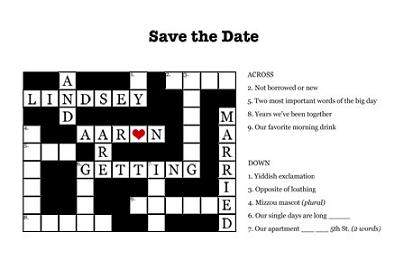 Photo: Glamour.com
Could you imagine getting this clever** crossword save the date** in the mail? I would love to be invited to this wedding just to have fun figuring out who's wedding it actually is! Engagement Chick over at the wedding section of Glamour.comhad these made by her friend, web designer Kelsey Rahn, for her own wedding!
**Do you have a creative idea for your save the date? **
Top Photo: MarthaStewartWeddings.com
More
---
Comments
Popular
Recent