When we get engaged one of the first ladies in our lives we call to share the big news with is our mothers. She may be your mom, step-mom, auntie, grandma, or just someone who is mom like, but she is a woman who has always been there for you and now she is there on one very special day. As she helps you pick out your dress, the perfect shoes, and the prettiest pair of earrings, thank her and celebrate the wonderful woman she is...
---
5

Share the Moment...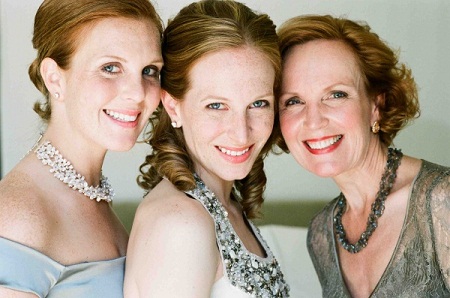 Photo: StyleMePretty
When you go out with your maid of honor and bridesmaids include your **mom **in the festivities. Your mom is helping with so much during your wedding and you want her to feel included. Share every moment from making the invitations, putting together the favors, and doing the silly bridal shower games to the **big moments **on your wedding day with your mom. These are memories that will last a lifetime and she'll want to be a part of it.
---
4

Come Together...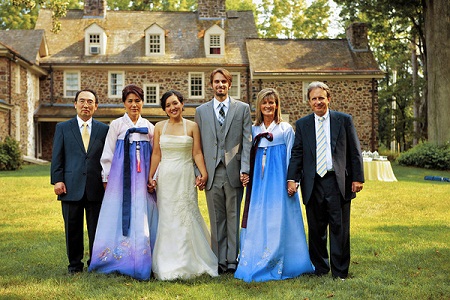 Photo: StyleMePretty
Now that your getting married you'll be bringing two families together as one. You want your mom **to feel special on this day but you also want to make your **mother-in-law **feel just as important. Bring these ladies together and show them how much they both mean to you. **Celebrate together; make it a girl's day out with just the three of you.
---
3

Show Her You Really Care...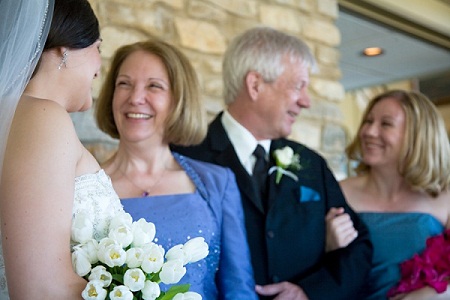 Photo: StyleMePretty
Sometimes we may not want to take mom's advice, put up with her attitude, or hear for the millionth time, "You should buy a house instead of having a big wedding.". But when it comes down to it, she's still our mom, yes even after we're done pulling our hair out! Just remember she's put up with our attitudes too, especially when we were sixteen! So take her out to lunch, buy her a special gift, or just sit down with her and **take the time **to show her how much you really **appreciate **everything she's done.
---
2

Dance with Her...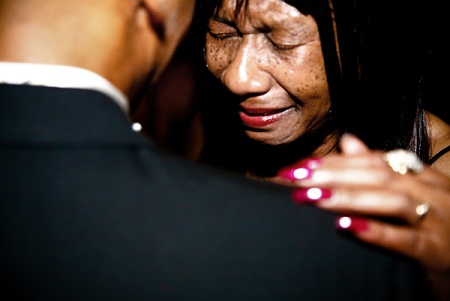 Photo: StyleMePretty
I love the sweet, emotional moment captured in this photo. The mother is dancing with her son on his wedding day and is over come with joy, love, and happiness. **Dance **with your **mom **on your big day, whether your the bride or groom, and she'll cherish that dance for a lifetime. This is a big day for her too, her little girl or little boy is all grown up and starting their own life; make sure she shares the spotlight even just for one dance.
---
1

Walk down the Aisle...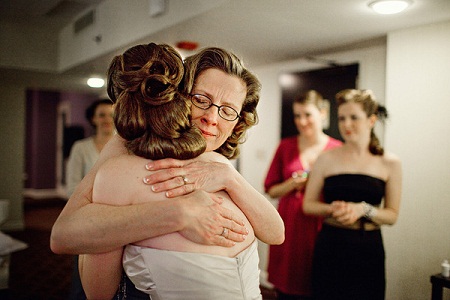 Photo: StyleMePretty
Some brides only think of **walking down the aisle **with their father, but in some traditions and cultures **mom **is there too. I was more of an old-fashioned bride when it came to walking down the aisle, if my dad couldn't do it then I was going to walk down by myself. But, one year later I think I would have liked to have my mom walk me down the aisle if she wanted to! Will you or would you walk down the aisle with your mom?
How will you celebrate mom on the big day?
** **
Happy Mother's Day Moms!
---
Comments
Popular
Related
Recent