Beach weddings are very popular, either at home or far away for a destination wedding. However, some brides and grooms can't afford to plan a beach wedding but would like to create the feel of one for their sizzling summer wedding. Look through these** 5 beach weddings to inspire your summer wedding **and bring your guests' imaginations right onto the **boardwalk! **
---
5

Wish upon a StarFish...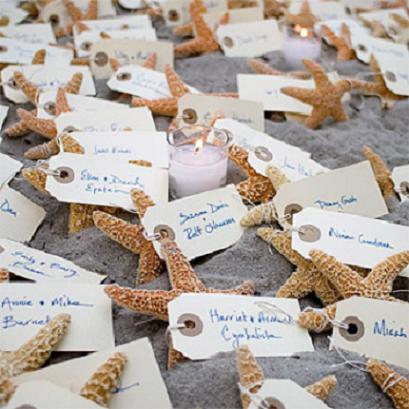 Photo: Brides.com
Bring the feel and smell of the beach right to your guests as they walk through your reception doors. These beautiful starfish can double as a seating card and favor for your guests to take home. Every time they see it they will remember the **amazing summer wedding **and feel like they're at the beach again! **What do your beach escort cards look like? **
4

Something for Their Feet...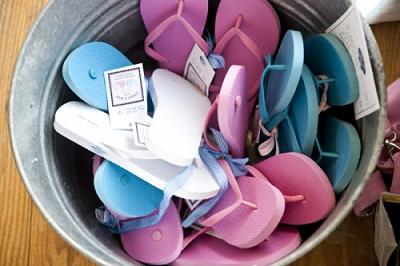 Photo: ElizabethAnneDesigns.com
Beach + Flip-Flops= Summer! Make your guests feel like they're** walking on the boardwalk as they slip off their dress shoes and relax their feet into the creative favor idea you thought of! Don't forget to find flip-flops that match your **wedding colors and get multiple sizes. **What beach idea did you create for your summer wedding? **
---
3

Beach Bouquet...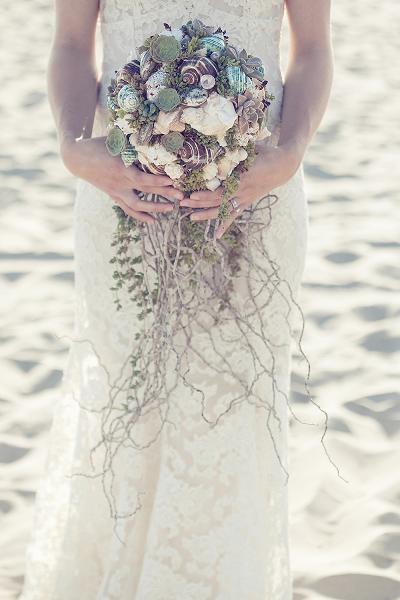 Photo: WeddingChicks.com
Plan an elegant summer wedding as you walk down the aisle holding this gorgeous sea shell bouquet. Mix it up with some greens and moss for an earthy look. I love the look of the bouquet with her beautiful lace wedding gown. With this** elegant beach look** your guests will feel like they're on the sands of the Hamptons! What beach atmosphere will inspire your summer wedding?
---
2

Beachy Keen Invitations...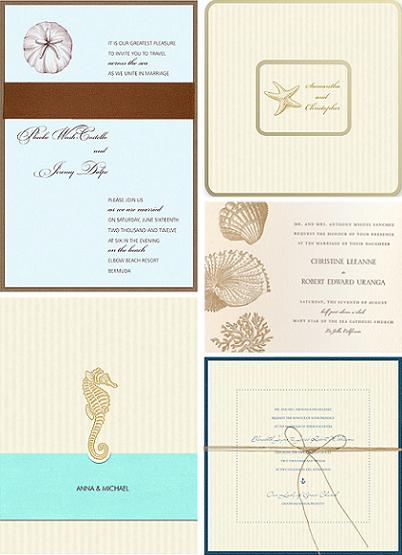 Photo: Brendasweddingblog.com
Give your guests a little hint of the places you will take them during your beach inspired wedding. Send a seahorse save the date, or a creative sand dollar invitation box. They will be intrigued to see your summer wedding when they see thefun invitation and will send in their yes reply right away! Did you send out beach invitations for your summer wedding?
---
1

We All Scream for Ice Cream...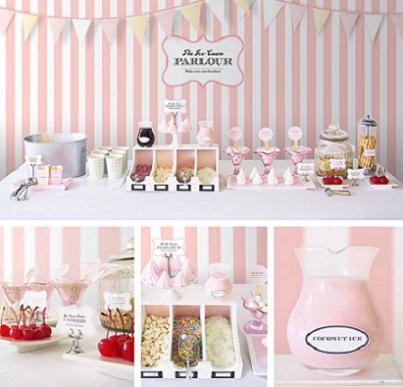 Photo: Polkadotbride.com
Vanilla, Strawberry, or maybe even Chocolate Chip Cookie Dough! What** ice cream** flavor reminds you of that wonderful vacation on the beach last summer? Ice Cream is a summer treat that everyone remembers so give your guests something they'll never forget about your boardwalk summer wedding. Include all their favorite toppings like cherries, jimmies, nuts, and whipped topping to take them back to that special summer place! Will there be a ice cream or dessert bar at your wedding?
**Are you heading to the beach for your wedding? **
Top Image: Mariannadj.com
---
Popular
Related
Recent