We may not know what the royal wedding colors are, but we can still have fun inspiring you with bridesmaid dresses that the Royal Wedding Party may wear. We do know that the bridesmaids should look very formal and will probably wear sleeves or straps of some kind. Perhaps one of these lovely gowns will be the look for the ladies in the royal party...
---
5

Royal Gloves...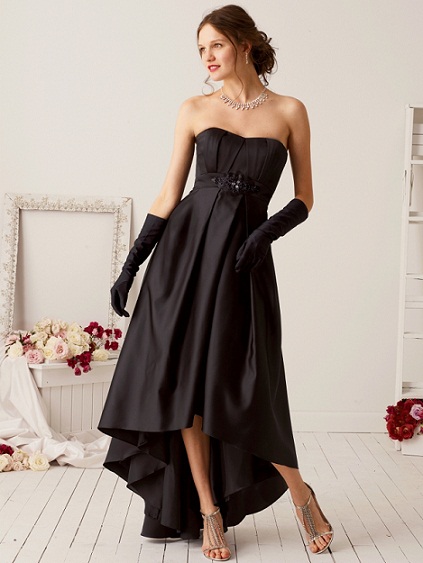 Photo: DavidsBridalvia FashionableBride
I know most of these looks don't have straps or sleeves but I loved the formal look of the gowns, especially this beautiful dress from Davids Bridal. I can picture the royal bridesmaids wearing gloves with their pretty dresses, which will probably be in a much lighter color than black.
---
4

Royal Lace...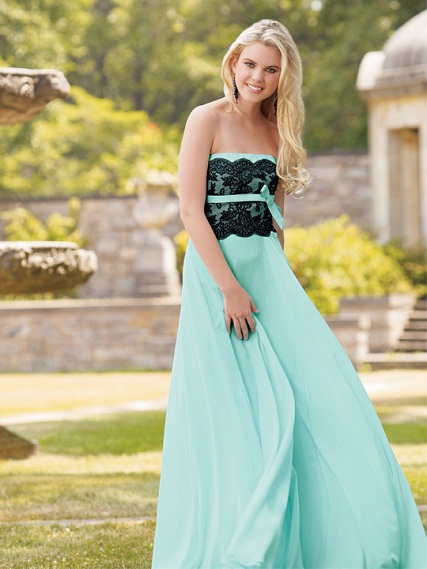 Photo: Jordanvia FashionableBride
This stunning lace bridesmaid dress from Jordan fashionswill be the perfect match for Kate Middleton'sladies if her wedding gown has lace as well. I guess we'll all just have to wait until April 29th to find out!
---
3

Pockets...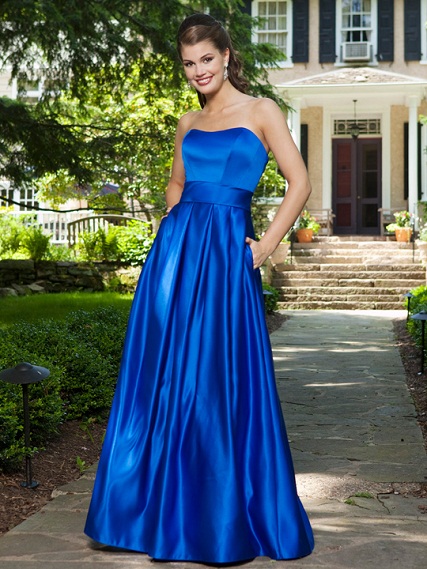 Photo: 2beBridevia FashionableBride
Another reason I love all of these dresses for the royal party is because of the modern look and details that Kate and William will probably replicate. While still having a formal and traditional feel to honor the royal family, these fun **pockets **on this Kathy Irelanddress will give the royal ladies that modern look they love!
---
2

Pretty Bows...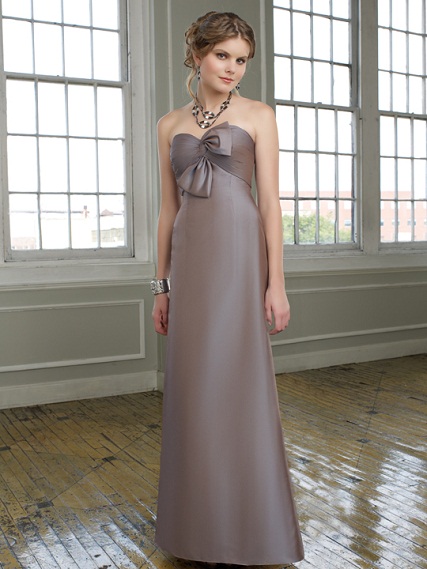 Photo: Mori Leevia FashionableBride
This gorgeous copper colored bridesmaid dress from Mori Leereminds me of the Kate Middleton nail polish that Butter Londoncame out with called "No More Waity Katie" ! I love the color and the adorable bow on the bodice, maybe this will be the dress.
---
1

Modern & Sophisticated...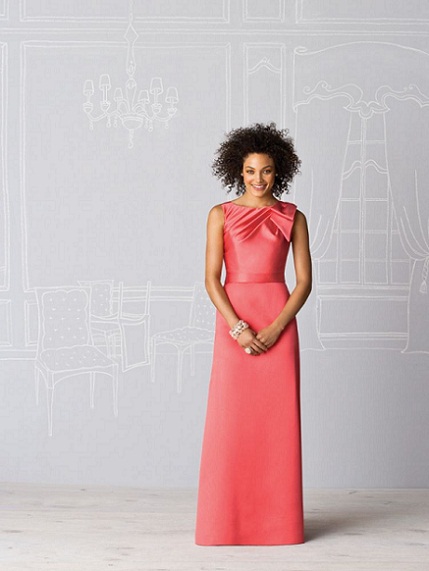 Photo: After Six via FashionableBride
If your royal ladies are looking for a modern and sophisticated look too than this is the bridesmaid dress for them. I love the neckline and the pretty bow on the shoulder; this is a style I haven't seen before and now I want to see more! This amazing dress from the After Sixline from Dessywill look beautiful on so many girls who have different personalities, shapes, and sizes.
Have you found the modern yet formal look for your bridesmaids?
More
---
Comments
Popular
Recent