If you head on over to Etsytoday you'll find their front page covered with purple accessories and dresses. That's when a light bulb went on in my head and inspired 5 ways on how you can cover your wedding **with **purple details. Is purplea color you're considering for your big day...
---
5

Tickle Me Purple...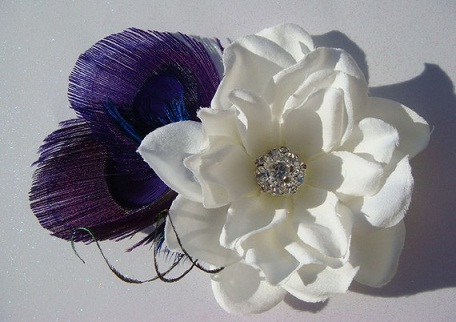 Photo: Etsy.com/shop/misunbridal
Put some fun into your bridal accessories with this bold flower and purple peacock feather hair clip. Whether you're an offbeat bride or just looking for a unique way to show off your quirky personality, I think this classy meets funky piece will work for any purple wedding.
---
4

Shine in Purple...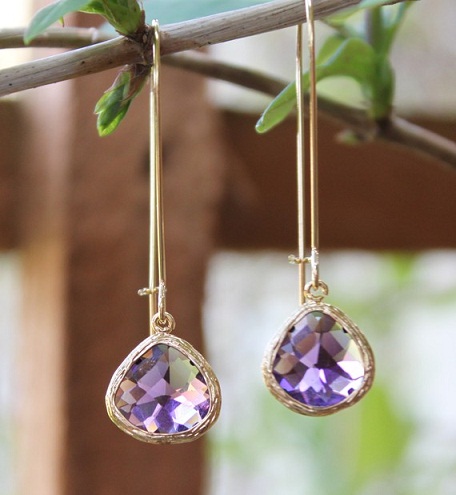 Photo: Etsy.com/shop/ppbvth
Buy a little something purple for yourself or for your bridesmaids when you set your eyes on these purple 16k gold plated Amethyst **glass stone **earrings. You will shine and glow as everyone sees how amazing you look with all of your purple fashion accessories.
3

Sparkling Bouquet...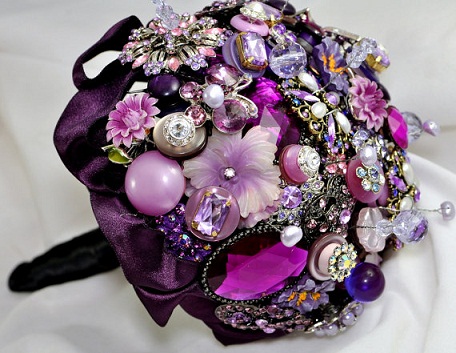 Photo: Etsy.com/shop/BluePetyl
Maybe you won't don purple **details in your hair or on your body, but maybe you'll be inspired to shake things up when you walk down the aisle with this stunning **purple brooch bouquet. Sparkle with a wonderful wedding heirloom you can cherish and pass down for a lifetime.
---
2

For Your Rings...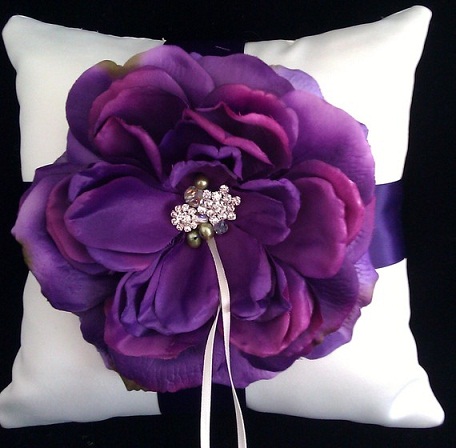 Photo: Etsy.com/shop/simplybridal1
Hopefully your adorable **ring bearer **loves purple as much as you do and will carry this beautiful **purple pillow **with pride! I love how big and fluffy the flower is with a little added rhinestone bling in the middle.
---
1

Maids Gift...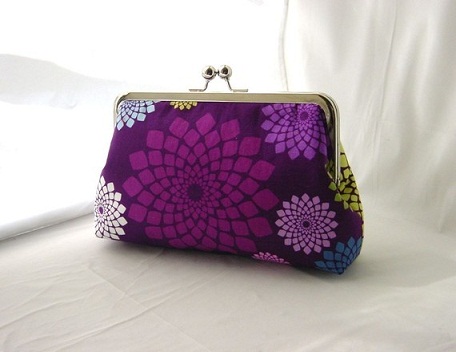 Photo: Etsy.com/shop/JuliaSherryDesigns
Who says **purple **can't be mixed together perfectly with other colors? Green and purple is my favorite wedding palette combination other than my own of yellow and blue! So give your girls a **pop of color **and a fun **purple clutch **when you gift them with this fantastic find.
Have you found different ways to color your wedding purple?
---
Comments
Popular
Related
Recent