Valentine's Day is about love, passion, and spending the time with someone who truly adores you on those other 364 days of the year! Whether you're celebrating a wedding, marriage, family, children, or just a wonderful day, remember to smile knowing that someone loves you. Be inspired by today and these 5 wedding inspiration ideas for a colorful Valentine's Day!
---
5

Love for Blue & Red...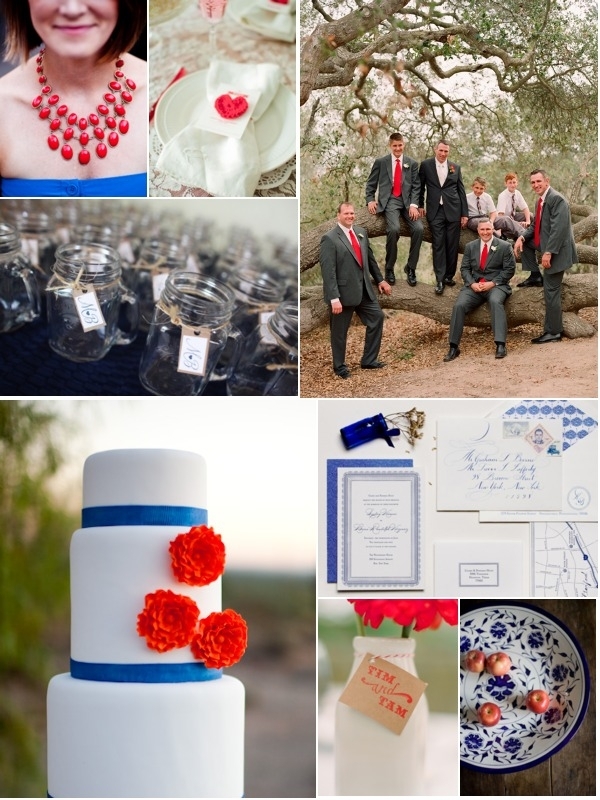 This striking bright red and blue wedding cake inspired this lovely board that reminds me of a Sunday afternoon country wedding. Mason jars, old milk bottles, apples, and groomsmen in the woods, it can't get more country than that! Don't forget the apple pie dessert bar for your red and blue wedding.
---
4

Purple & Red Passion...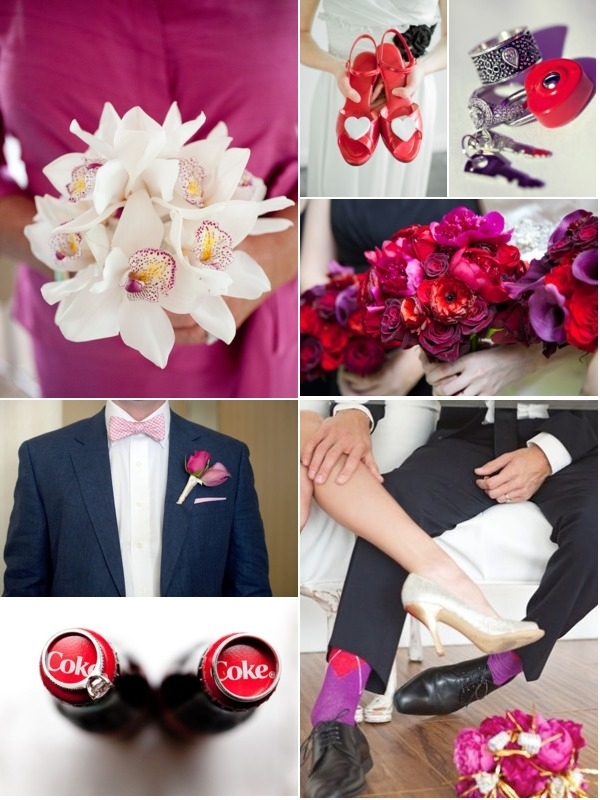 Purple and red wedding colors just fill my heart with passion. They are gorgeous colors on their own, but together they just grab your attention and make you think of love, romance, and sunsets. I just love the groom'sred and purple socks; a man who wears purple is confident and sexy!
3

Red and Yellow Summer...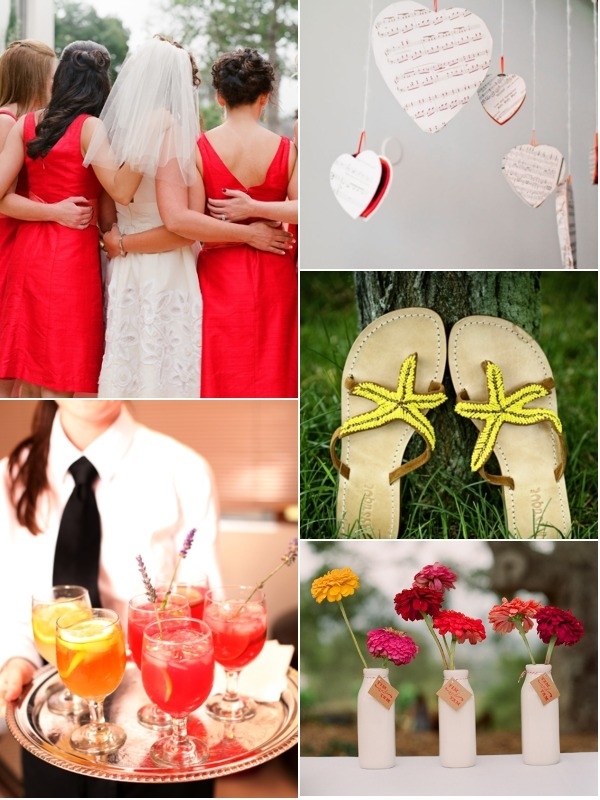 Summer time is filled with fun colors like this red and yellow inspiration board. Give your red wedding some pop with yellow flowers, and yellow sandalsunder those beautifulred bridesmaid dresses. If you're inspired by Valentine's Day but will be hosting your wedding in the summer include little heart details in your banners, favors, or even on yourred and yellow invitation!
---
2

Red & White All over...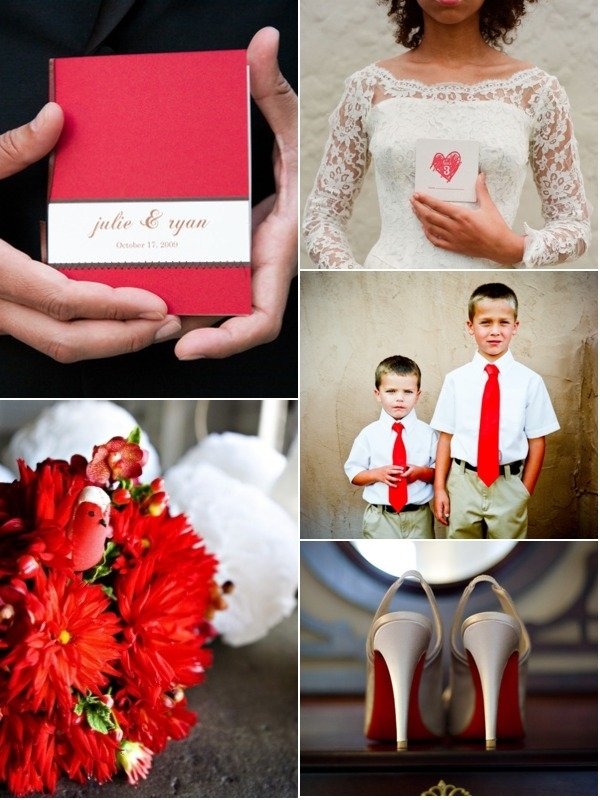 Simple and Chic. Little hints of red in your white wedding can make a stunning but simple statement. How amazing will your bridesmaids look as they wear beige colored dresses while carrying red ranunculus bouquets. I love those little ring bearers, how adorable are they in their red ties! Are you planning a white wedding with** red details**?
---
1

Green & Red Apples...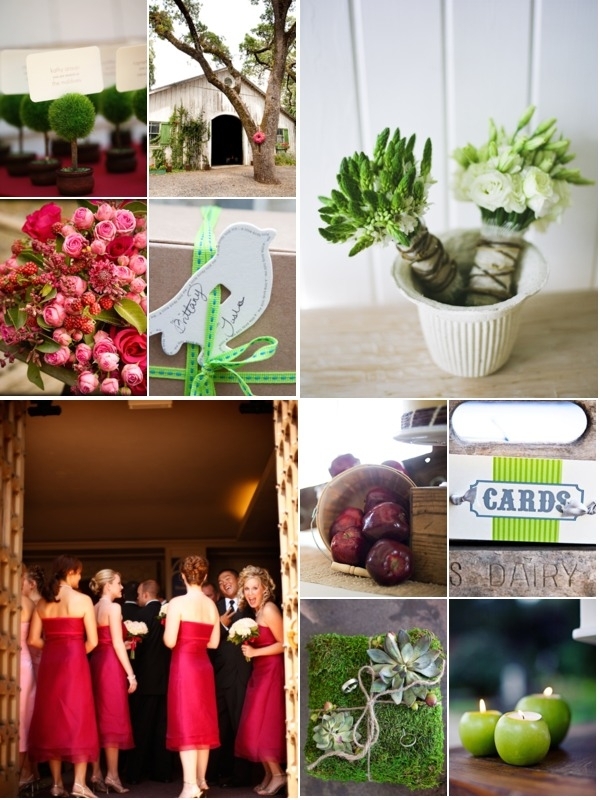 Fall is a great season for red weddings, especially when the palette is mixed with shades of green. I just love the thought of red and green apple centerpieces and green moss decor. Start the fire, roast some marshmellows, and celebrate your reception at your grandpa's **barn **for the best fall wedding ever!
**Will you be inspired by Valentine's Day for your wedding? **
Photos: StyleMePretty
---
Comments
Popular
Related
Recent