When we think of Cinco de Mayo **we usually picture margaritas, guacamole, Mexican music, and shots of tequila! Though these are plenty reasons to celebrate a Cinco de Mayo **wedding, we should also remember the heritage and war that Mexico won over the French on May 5th, 1862. So party, dance, and get the salt and limes ready in memory of those who won the battle!
3

The Beaches of Mexico...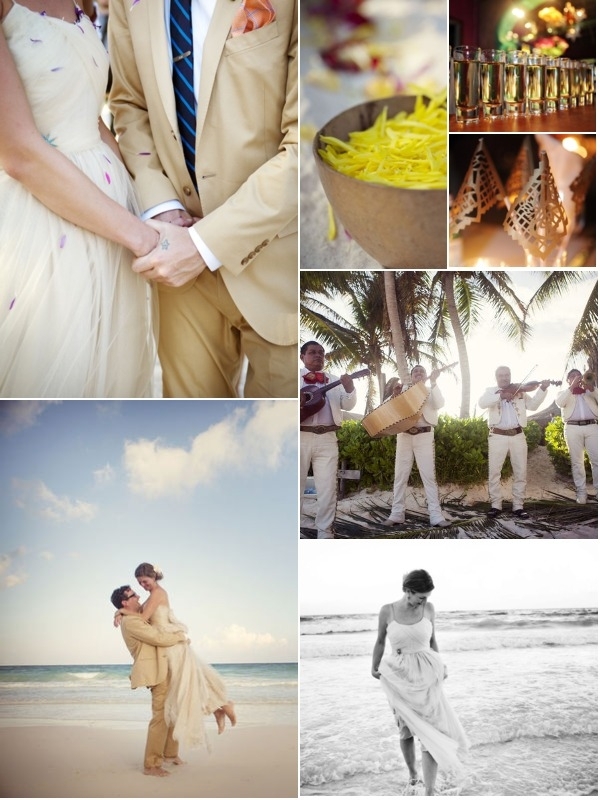 Photos: StyleMePretty
As you plan your Cinco de Mayo **inspired wedding think **beaches, warm weather, vibrant celebrations, and cultural traditions. To set the mood, whether your in Mexico or not, hire a **Mariachi band **and surround yourselves with an intimate party. This sweet couple got married with 40 of their closest friends and family members in Tulum, Mexico at the La Lunabeach village, which is located about 80 miles from Cancun.
2

New Mexican Flavor...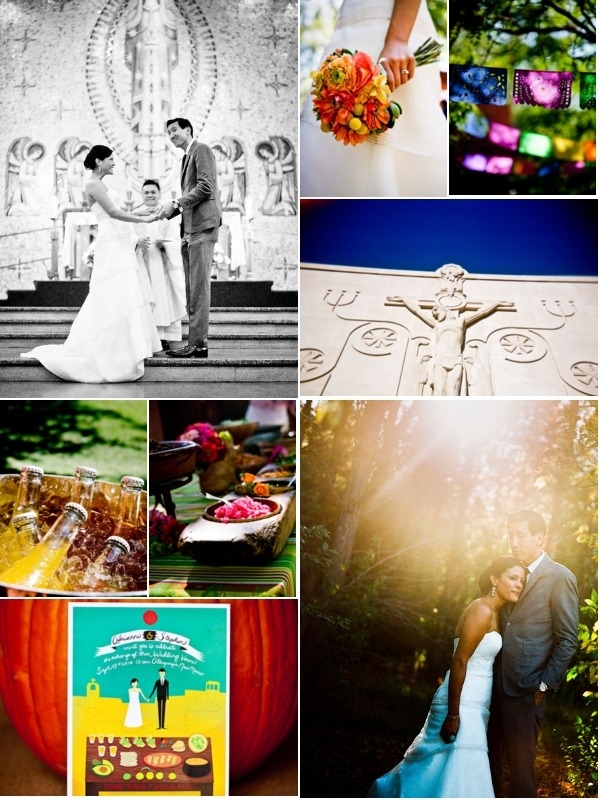 Photos: StyleMePretty
Another reason to have a Mexican celebration **is to experience the smells and flavors of this exciting country. Sip on **margaritas **while eating corn chips with homemade guacamole and fruit filled empanada for dessert. This foodie couple may have gotten married in **New Mexico, but they had **flavors **full of Mexico at their colorful celebration from Marja Catering. They dined on carnitas, tortillas, fresh salsa, and roasted shisito peppers; it was foodie heaven for everyone!
1

DIY in Mexico...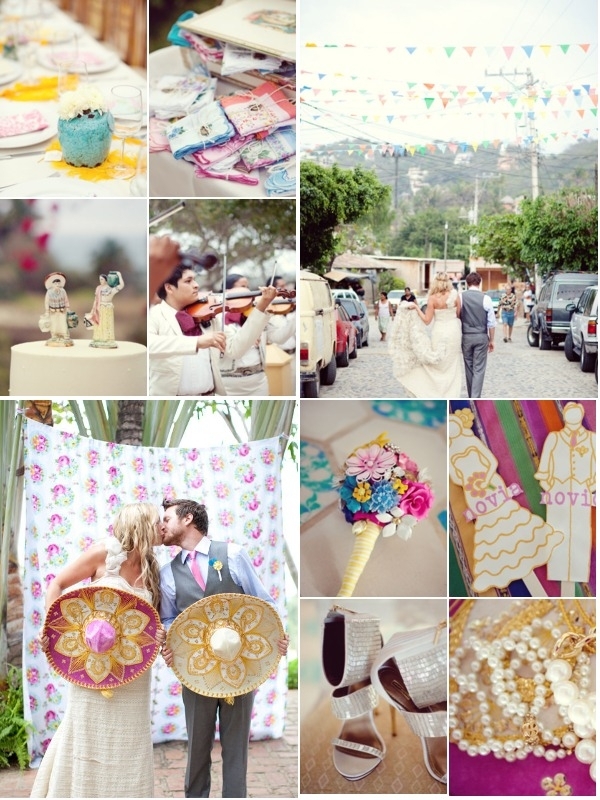 Photos: StylemePretty
I love how each wedding has fun and colorful decor but still stays chic **and **classy. This lovely couple wanted something sweet and simple while staying true to the local look of Mexico. The beautiful bride is part of the amazing designers and event coordinators of Sitting in A Tree and created her own paper goods and floral design. Theres just something so romantic about bringing the **vintage **look of Mexico to life.
What did you do to celebrate Cinco de Mayo?