Wedding Favors are a necessary part of every wedding. They are a nice way to surprise your guests, thank them for coming and help them remember your wedding long after the presents are unwrapped and all thank you notes sent and received. Now, if you're planning a winter fairytale wedding, you might want to go with winter theme wedding favors and that's why I decided to show you a few lovely wedding favors I liked very much. So, check them out and let me know what you think!
---
1

Crystal Snowman

Price: $65.00 at tiffany.com
This lovely crystal ornament could be a perfect keepsake to remind your guests of you and your big day for years to come! It's not cheap, I know, and I hope you'll agree with me when I say that it's perfect for small, intimate weddings on which the only guests are the ones super-dear to your heart.
---
2

Crystal Snowflake Pin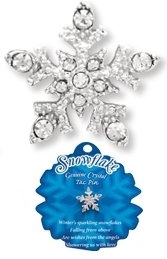 Price: $4.99 at amazon.com
Looking for equally beautiful yet budget-friendly wedding favors? Well, I've got something you'll love! Check out this gorgeous pin and just check out that price! Isn't it amazing? Well, let me just tell you that the pin is both silver plated and decorated with real crystals which means you're definitely getting your money's worth!
3

Hershey Kiss Wedding Favors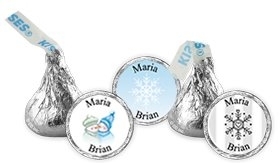 Price: $0.24/pc at amazon.com
Speaking about great winter wedding favors – why not surprise your guests with something that's going to sweeten up their day! Now, I can't think of a person who can say no to Hershey Kisses and the fact that you can personalize them makes it pretty much a done deal!
---
4

Snowflake Wine Stopper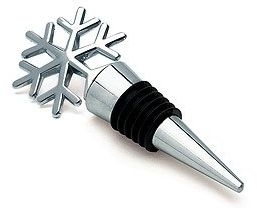 Price: $3.18 at amazon.com
Wine Stoppers are one of the most popular, most budget-friendly wedding favors ever so if you decide to get them for all the people that will be attending your winter wedding, here's an example of what to look for.
---
5

Swarovski Winter Skate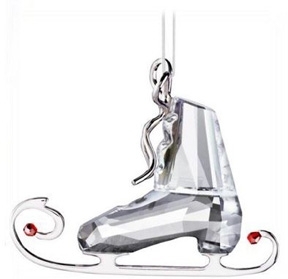 Price: $72.00 at amazon.com
Oh my gosh! Now this is one beautiful piece! Now, if I had a winter wedding I'd probably want to get a few of these for my bridal party! What do you think? Yay or Nay? I'd say it's most definitely a Yay! Expensive but yet… still a YAY!
---
6

12 Piece Set of Brass Ornaments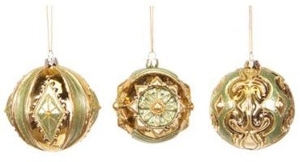 Price: $79.99 at amazon.com
Feeling creative? Well, there are many wonderful ideas to choose from if you're willing to put in some work. You can, for example, get a gorgeous set such as this one, wrap each Christmas ornament individually and voila – you've got yourself some great winter wedding favors that won't be collecting dust but treasured and used every Christmas!
---
7

Set of Three Candle Holders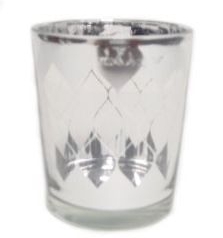 Price: $14.99 at amazon.com
Love the idea of wrapping your own wedding favors? Well, here are a few more lovely, winter-inspired items to consider! And, in case you're not sure which Christmas-inspired scent each of your guests enjoy the most, present them with these super-elegant silver-printed keepsakes that will allow them the freedom of choice!
---
8

Christmas Cane Pin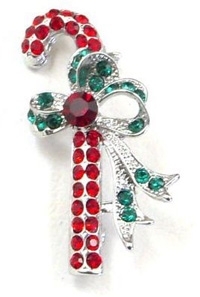 Price: $11.95 at amazon.com
And the last but not the least – a gorgeous, universal pin I'm absolutely and positively sure your guests will love! In fact, if you're about to have a Christmas-theme wedding, it would be really cool to get your bridal party to meet, greet and accessorize the guests with this adorable pin while they are entering the venue.
Aren't these wedding favors adorable and don't you just wish you could get married every year just so you could explore different wedding themes? Would you splurge on your wedding favors or try to keep them small, meaningful and within the budget?
Top Image Source: pinterest.com
---
Popular
Related
Recent