Your groom needs some flair too and what better gift to give the love of your life than cool cufflinks that match his personality. Is he a badass rockstar, a nerdy computer geek, or maybe your guy is a country boy? Find the perfect gift among these** 5 awesome cufflinks** that your awesome groom will love...
---
5

Play Some Air Guitar...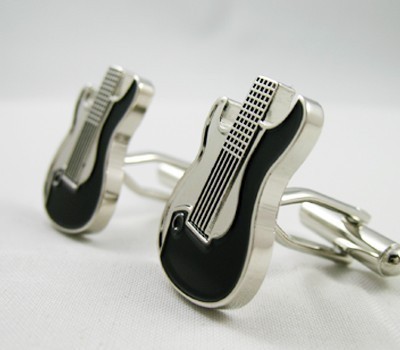 Photo: Etsy.com/shop/Southernliving26
There are so many guys I know who would love these guitar cufflinks! I love how the guitar handle is cut off half way; looks more badass that way! Make sure he shows them off to all your guests and photograher. Is there a rockstar groomin your life?
4

I Heart Nerds...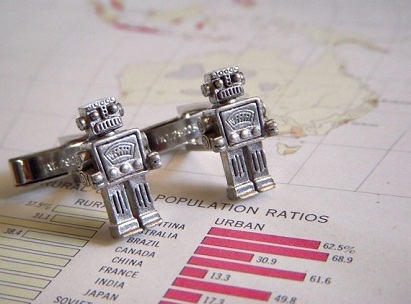 Photo: Etsy.com/shop/CosmicFirefly
You know your groom is a nerd if he smiles when you show him these cool robot cufflinks! It's OK, I heart nerdstoo! Does your fiance love to watch the Short Circuit movies or play Wiiall weekend long? Get him these adorable, geeky cufflinks and he may show off his robot dance at your wedding reception!
---
3

Saddle up...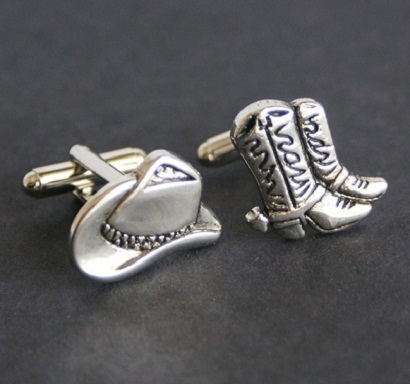 Photo: Etsy.com/shop/Findstotreasure
I've seen so many gorgeous country weddings and engagement photoslately so I just had to post these fun cowboy cufflinks. I love seeing brides and maids incowboy bootsand what better match for yourcountry loving**groom** than this Wild West gift! Yee Ha!
---
2

Everyone Loves Cartoons...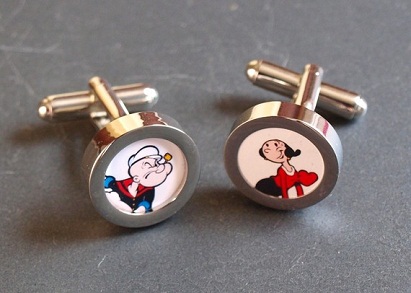 Photo: Etsy.com/shop/UrbanEye
Popeye and Olive Oyl are the** sweetest couple** in cartoon history! If you are a cartoon loving couplethese cufflinks are the cutest gift for your lighthearted groom. How adorable is Olive Oyl with her heart beating from her chest! Did you find cool cufflinks for your fiance?
---
1

Steampunk on the Rise...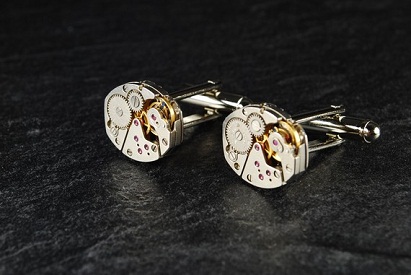 Photo: Etsy.com/shop/SteampunkVintage
Steampunkis a wedding trend that is fast on the rise. Did you see the awesome wedding cake on Amazing Wedding CakesbyLet Them Eat Cake! It's a trend that fuses victorian style with gadgets and trains from an era where steam was widely used for power. It's a fascinating trend that creates remarkable wedding decor.
Have you found an awesome cufflink to match your** groom's personality**?
Top Photo: TheKnot
---
Popular
Related
Recent