I have more inspiration today from my sweet friend Diana @ Express-O. If you head on over today and all this week you can enter the wonderful giveawayshe is hosting from Ruche, remember their adorable flats! I was searching for what I would love from the Ruche boutiqueand found these beautiful rings **and thought what a lovely gift they would be for a **bride or for her bridesmaids...see for yourself!
5

Butterfly Kisses...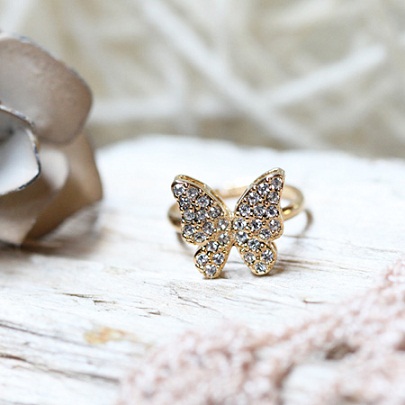 Photo: Ruche
Price: $10.99
All of these rings are great gifts for the bride who wants a ring for her right hand, or for the bride who is looking for a nice but inexpensive gift for her bridesmaids. I love this gold, rhinestone butterfly ring; I'm always on the search for the perfect butterfly accessory and this would be top on my list!
4

Rustic Chic...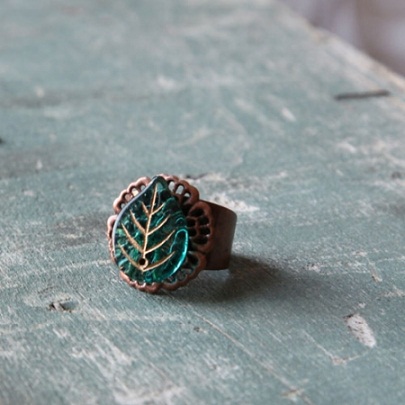 Photo: Ruche
Price: $23.99
I love the green glow of this stunning leaf stone ring on top of the rustic, copper flower. I can see this beautiful theme flowing throughout a country, rustic wedding filled with succulents and dusty miller.
3

Girly & Sweet...

Weddings are filled with bows; on your bouquet, tied around your gown, on your beautiful bridal shoes, and now on your finger with this gorgeous little bow ring. Show off your girly side with sweet details like this gold ring and your husband will never take his eyes off of you!
2

Fun & OffBeat...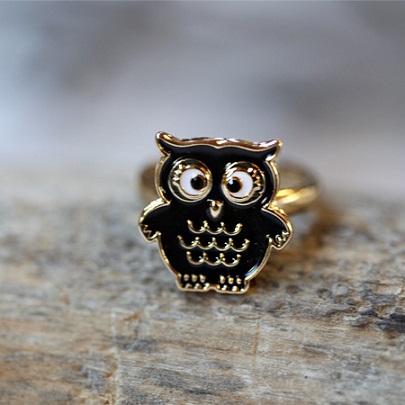 Photo: Ruche
Price: $8.99
I just love owls and devoted an entire post to an owl themed wedding last year! I even spotted an owl tote bag over the weekend, I should have asked her where she bought it! So when I found this owl ring on Ruche, I knew I had to share it with all my fun, offbeat brides and bridesmaids who give a whoot!
1

I Heart Rings...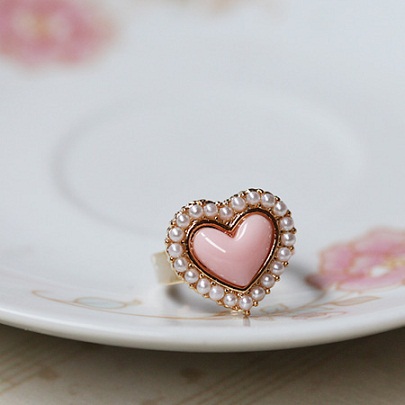 Photo: Ruche
Price: $9.99
After being inspired by Diana's giveaway I was inspired to post about rings for brides and bridesmaids when I saw this stunning faux pearl and pink heart ring. I bet this adorable ring could inspire an entire pink, and pearls wedding!
Have you found a ring for yourself or your bridesmaids?