I'm always in awe of the details at a country wedding; the look, the feel, and the love touches my heart every time. The other thing I love about the details is how any couple, living in the wide open country or closer to the city, can incorporate them into their own wedding plans. Here are 4 ways you can throw your own country wedding... yee-haw!
---
1

Country Food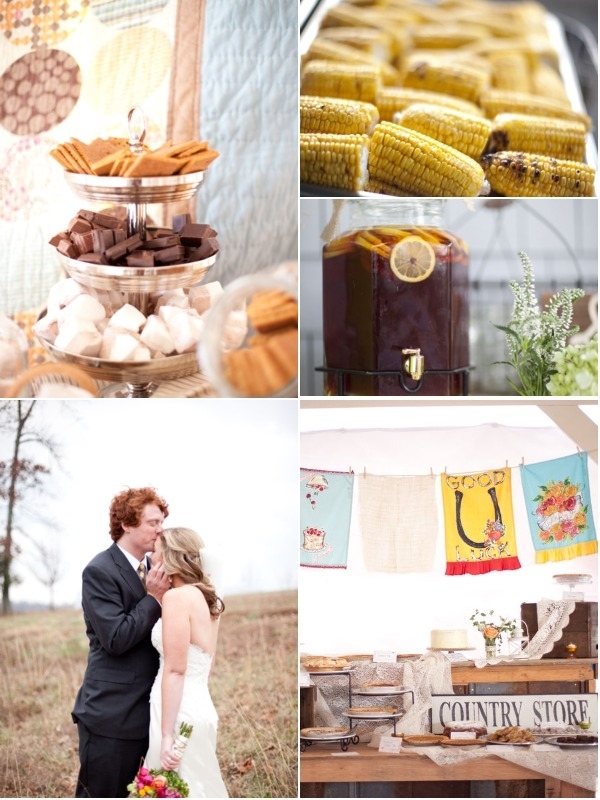 Whats a country wedding without country food? S'mores to roast over the fire, homemade pies, corn on the cob, and some sweet ice tea, take me to a country wedding! I just love that good** home cooked**,** family feeling** and you can bring that into any wedding plans. Ask around maybe your aunt has a secret apple pie recipe!
---
2

All out Country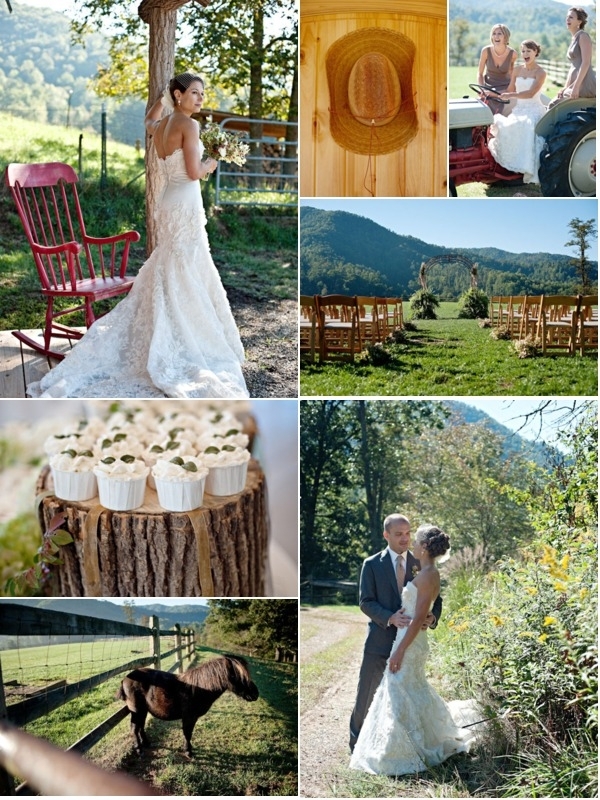 Tractors, horses, a cupcake stand made out of a tree stump, cowboy hats, and a back porch with a rocking chair... it doesn't get more country than that! I just love the photo of the bride on the tractor with her bridesmaids, what a fun shot! Maybe you don't have all of the decor items to make it an all out country wedding, but little things likebark centerpieces, burlap table runners, and cowboy hats can give you that country wedding you always dreamed of!
---
3

A Relaxed Feeling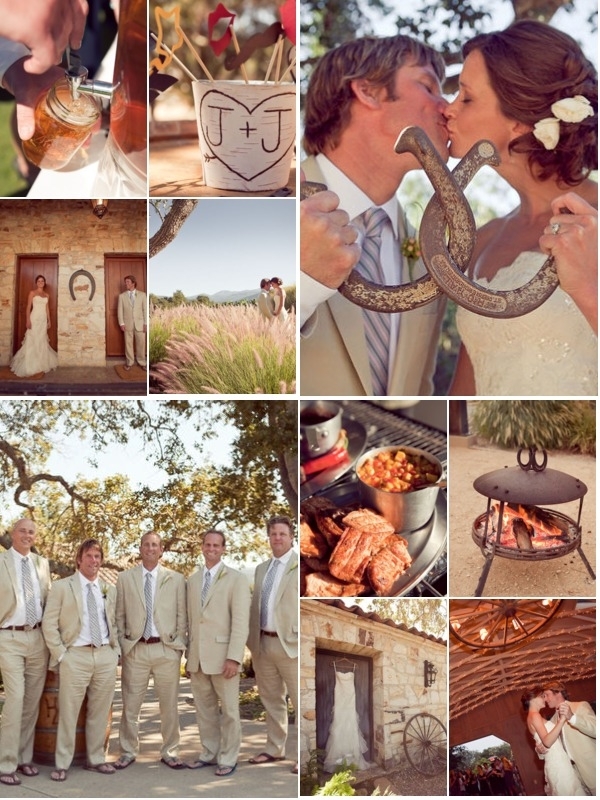 Country weddings seemed to have a more relaxed feeling than other weddings. The attire, the outdoor ceremonies and receptions, and the picnic cocktail hour; who doesn't love lazy Sunday afternoons? I love the groom and groomsmen in their cream colored suits and relaxed sandals, they just look like a bunch of easy going guys.
---
4

Boots & Hay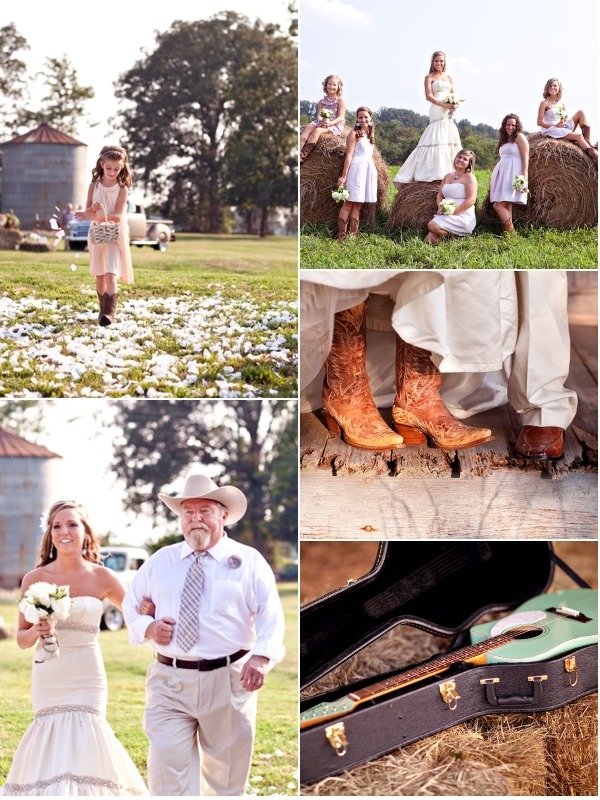 I love everything about this country wedding, the bride and groom in boots, the bridesmaids sitting on top of the hay, the adorable father of the bride, yee-haw! Make your country wedding the way you want it. Who doesn't love the bride in her mermaid gown who wore cowboy boots! She's country with style!
Don't you love these country weddings? I sure do! What will your country wedding look like?
**Photos: **StyleMePretty
Top Photo Source: willpursell.com
---
Comments
Popular
Related
Recent