I've been dreaming of garden weddings and talking about them since the winter season and now Spring is finally knocking on the door! To help you dream of** outdoor weddings** and garden themes here are 4 lovely weddings to inspire your garden dream wedding...maybe there will be red roses and violets of blue for you!
4

A Romantic Garden...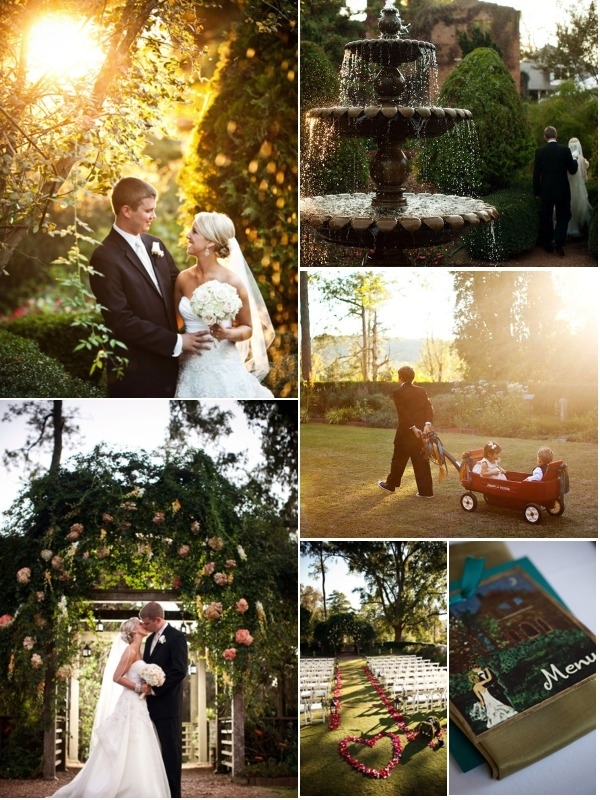 Photos: StyleMePretty
I just love all of the romantic details from this Barnsley Gardenswedding in the Southern state of Georgia by Artstar Photography. The fountain, the flower petals shaped like a heart, the artistic menu made to look just like their wedding venue, and the beautiful floral altar, it's all a beautiful dream come true.
3

I Heart Wild Flowers...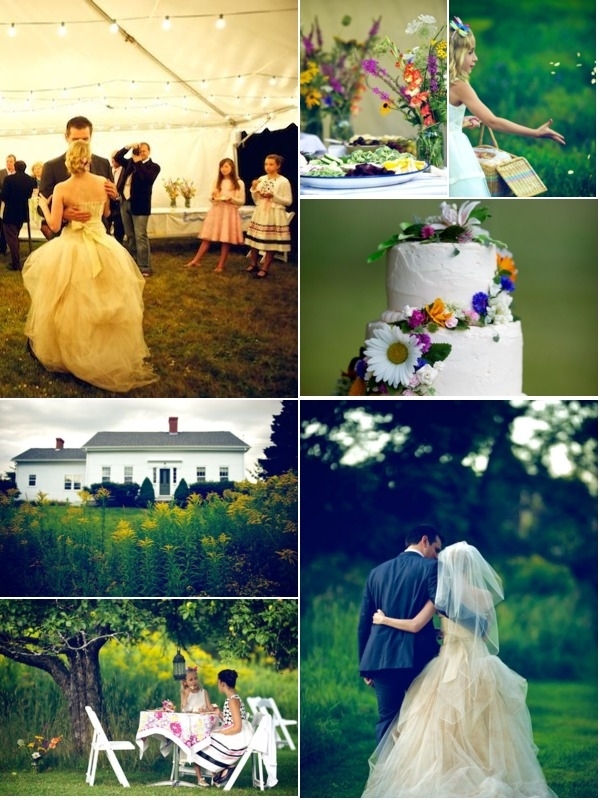 Photos: David Wittig Photographyvia StyleMePretty
Daisies are my favorite flower so when I saw them on this sweet garden wedding cake I knew it had to be included in my round-up! These two love birds have such a lovely story of how they met, became best friends, and later walked down the aisle to say 'I Do'. They were married at the groom's mother's home in Maine with an intimate ceremony and many DIY details like favors of burlap bags filled with wild flowers, a sweet pea bridal bouquet, and their beautiful wild flower wedding cake, all made by their mothers and the groom's stepmother.
2

Bring the OutDoors in...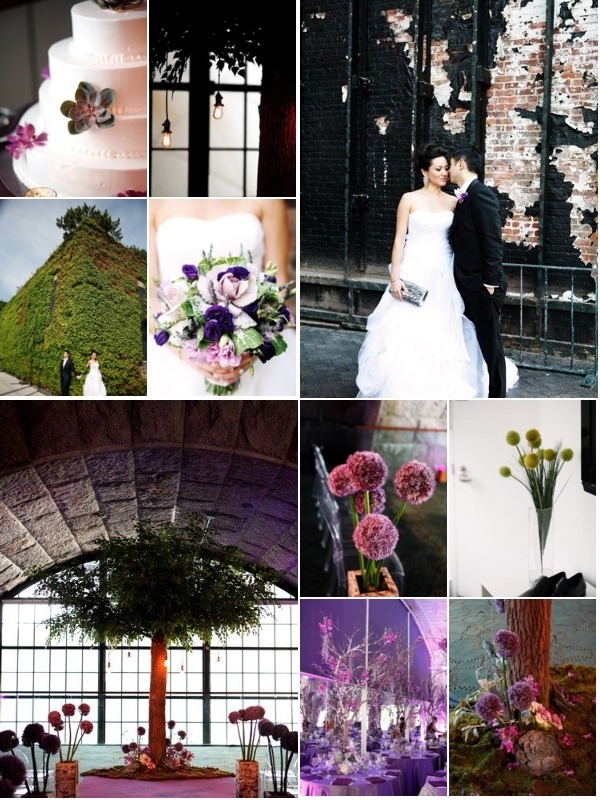 Photos: Belathee Photographyvia StyleMePretty
Amazing, new, and fresh! I love the idea of truly bringing the outdoors in with the remarkable look of the beautiful tree at this wedding altar. Who would have thought to do such a thing! Well this urban, chic bride and groom did along with their creative event and floral designers fromHatch Creative Studio. In case you're wondering what those wonderful little purple flowers are, they are called allium, and they're actually in the onion family!
1

A NYC Garden...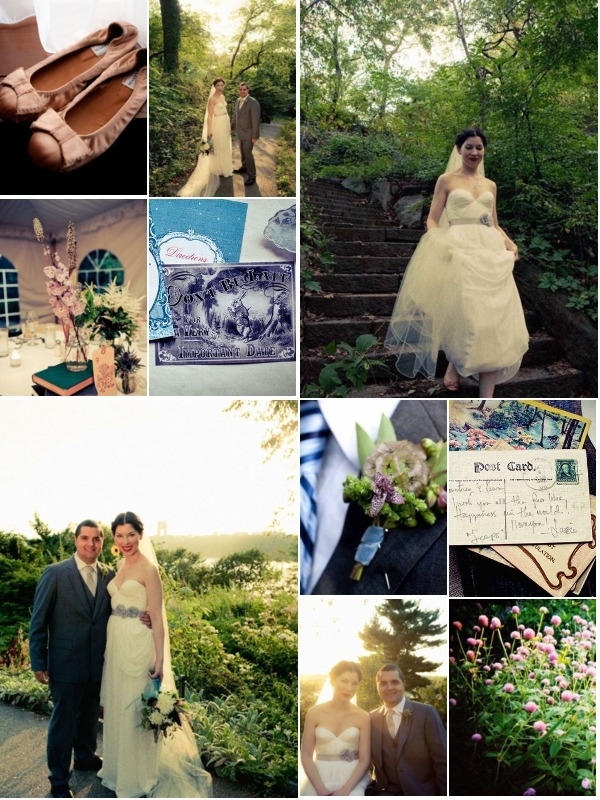 Photos: ACoupleofCamerasvia StyleMePretty
In NYC you can dream of any wedding style, theme, and details because the city has so much to offer like this beautiful garden wedding right in the middle of Manhattan! Fort Tryon Parkand New Leaf Restaurant(located in the park) were the perfect outdoor location this sweet bride and groom were looking for. The bride was smart to wear flatsas she had to walk down rustic steps to her outdoor, garden ceremony! I love their Alice in Wonderlandsave the dates, very fitting for their theme.
Will your wedding be set in a garden or will it just be a garden theme?