If you're planning to say your "I Dos" between the months of June and August (or even May through early September,) you may be contemplating some good summer wedding themes. There are so many fantastic themes that can be pulled off during this fun, whimsical, romantic and inspiring season. All you need is a little creativity to find think of some unforgettable summer wedding themes.
---
1

Beachside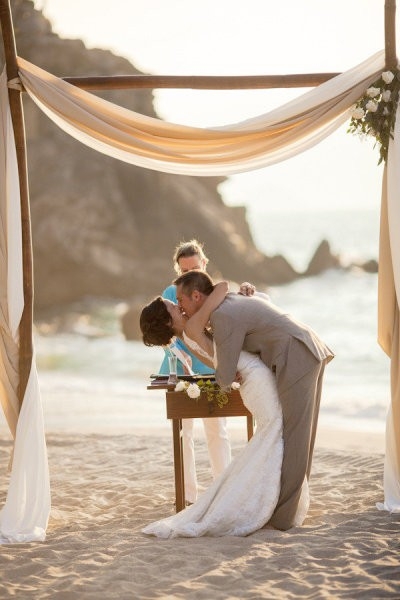 One of the easiest summer wedding themes to pull off is a beachside theme. This season is all about the beach, so it makes sense to bring this theme to life at a wedding. In order to pull it off, think beach-inspired colors, light and airy textures and elements that speak to the beach. For instance, centerpieces could incorporate seashells, sea glass and sand, or you could wear a sheath dress and your husband-to-be could wear a linen suit.
---
2

Secret Garden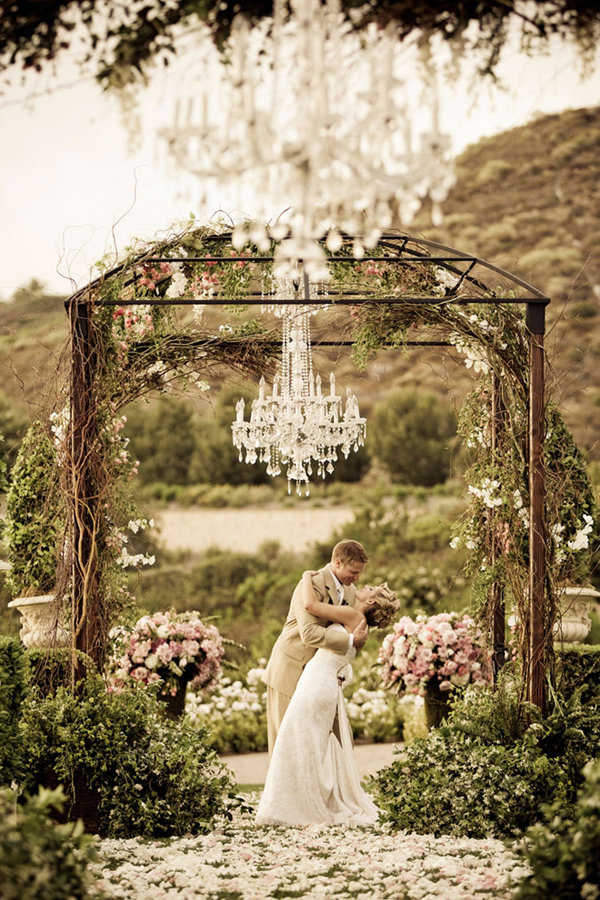 Another theme that is easy to pull off in the summer months is a garden theme. The ideal setting for this themed wedding is, of course, a garden. However, if you can't score a dynamite garden venue, you can create one. Bring in tons of live blooms; create an aisle with sod or Astroturf; make your altar an arbor of flowers. Pastel colors are perfect for this theme, as are soft elements, like wicker and lace.
---
3

A Mid-Summer Night's Dream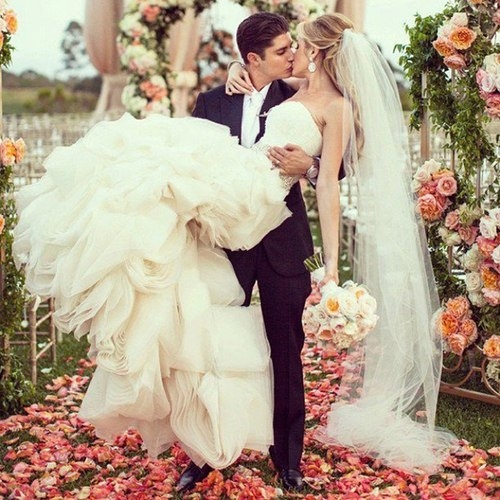 Ah, the famous Shakespearean play is the perfect romantic theme for a summer wedding. I mean, the word "summer" is right in the title. To create this theme, have your ceremony and reception under a sky of twinkling stars, or create a simulated star-filled sky with a projector. Create tree-like centerpieces with wispy branches and hang twinkling lights from them. Fill the space with candlelight and name your tables after scenes from the play, or other Shakespearean plays.
---
4

The Circus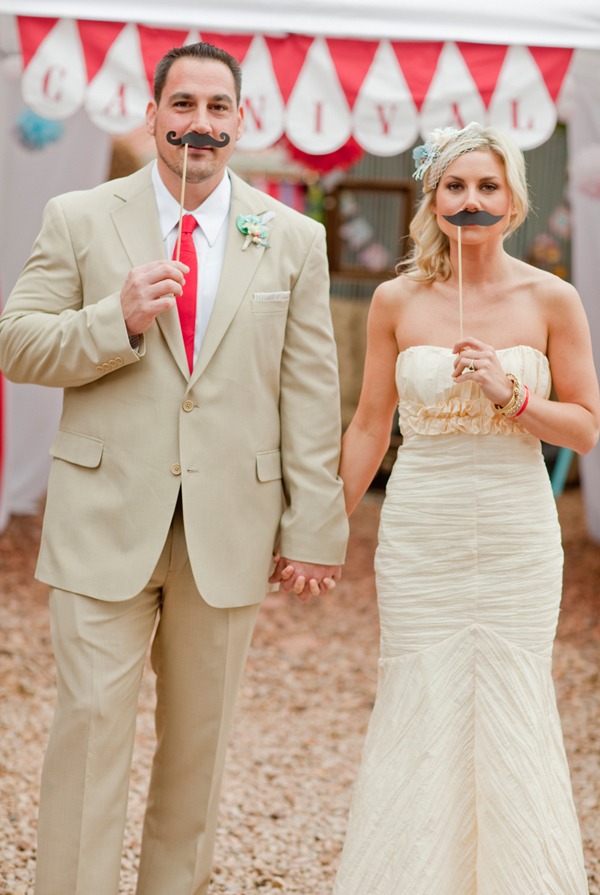 Now, this may not seem like an appropriate theme for a wedding, but it really can be a lot of fun. It is outside of the box and it will surely wow your guests. Think old-fashioned. Have a calliope playing; wear a vintage gown; have your groom and groomsmen wear tails and top hats. You can even include games and serve circus-inspired foods (hot dogs, hamburgers, popcorn – a little more formal, of course).
---
5

Sunflowers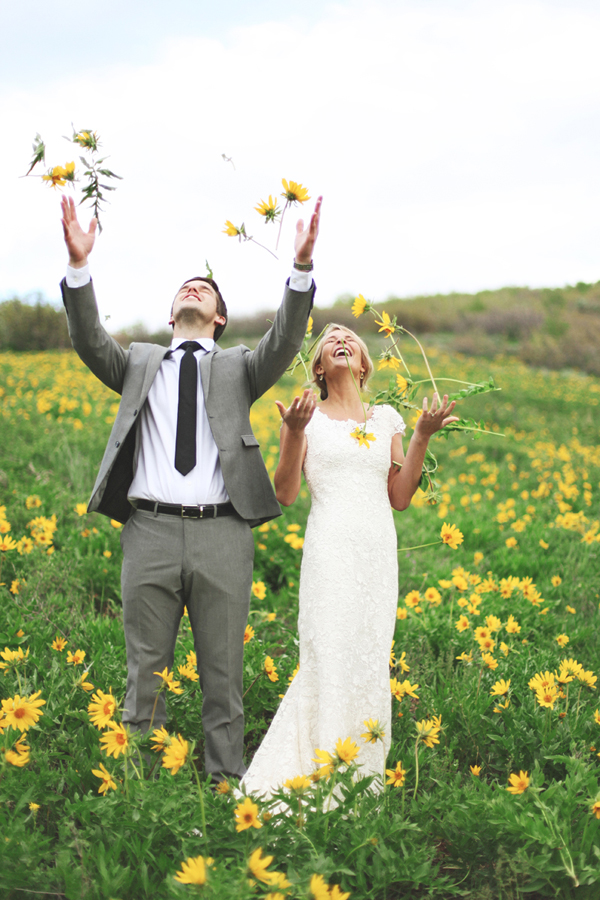 Summer is the season of sunflowers, and these lovely blooms are a romantic and simple theme for a wedding. You can choose yellow and black as your color scheme, or go for an unexpected color that the sunflowers will pop against, like cornflower blue. Of course, the main flowers should be sunflowers, and you can incorporate them throughout the affair: bouquets, on the cake, in the centerpieces and so forth.
---
6

Vintage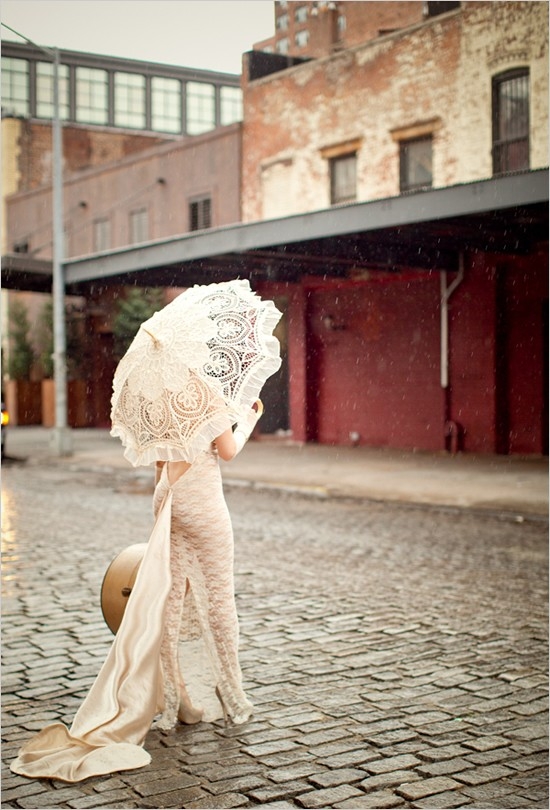 When I think vintage, I think of delicate fabrics (like lace), wildflowers, mason jars and candlelight – and I think of the summer. Have a summer wedding that is inspired by years-gone-by. Wear a lace, vintage-style gown; choose pastel colors; set tables with mismatched chairs and use different centerpieces. You can even use mason jars as quirky and cute classes.
---
7

Color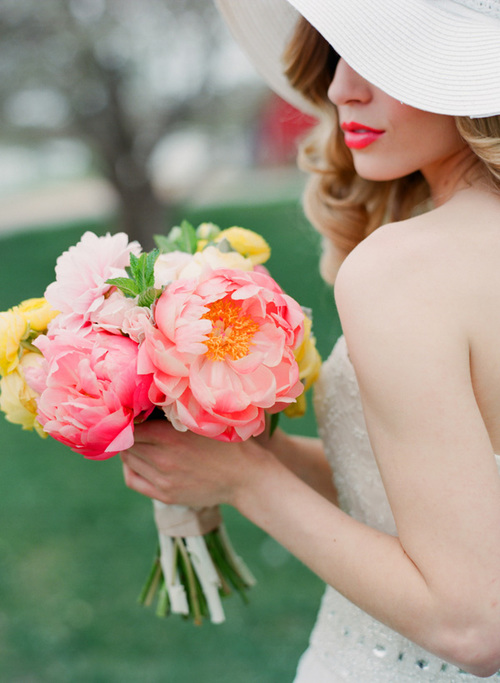 Whether you love bold colors or muted colors, the summer is a great season to pull off a wedding theme in your favorite hues. I'm thinking hot pink and orange, cobalt and turquoise blue, lilac and sage. You get the idea. Choose your favorite color combination and incorporate it throughout the elements of your wedding. A color theme is super simple and really lively.
Are you planning on being a summer bride? I was, and I used a combination of a seaside and secret garden-inspired wedding themes. It was glorious! Which of these themes do you think best suit you? Or do you have another idea in mind?
More
Comments
Popular
Recent