So, I am planning my October wedding right now and one thing that occurred to me, what must have wedding photos are out there? I want to make sure that my photo album is the best out there! So, what makes must have wedding photos? Well, it's all about the angles and all about the uniqueness. I love unique photos and these are just a few of the shots that I'm going to incorporate into my wedding!
---
1

A Unique Kissing Shot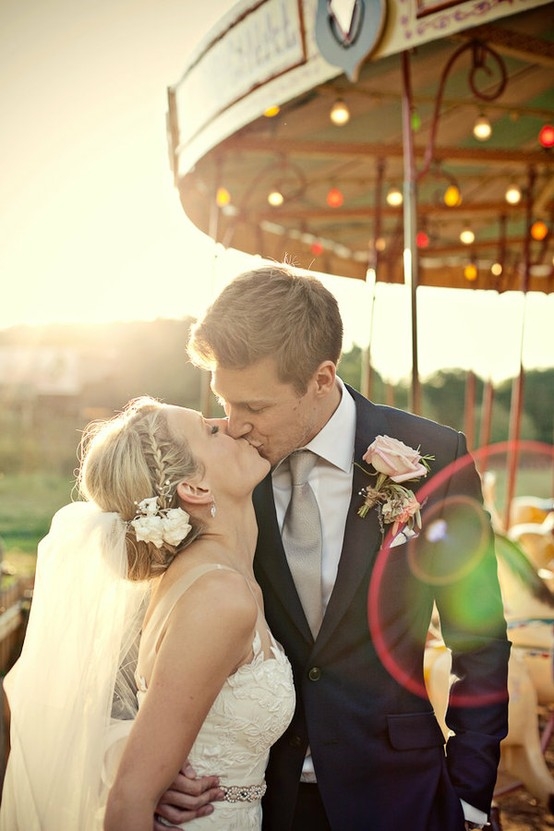 When you are looking for must have wedding photos, kissing shots have got to be one of the top priorities, but a unique kissing shot? Maybe incorporating the background of your wedding reception, or something from your childhood is always a great idea! I love this shot – not only is it well-done, but it's a shot that really is ideal for any wedding album!
2

A Silhouette Shot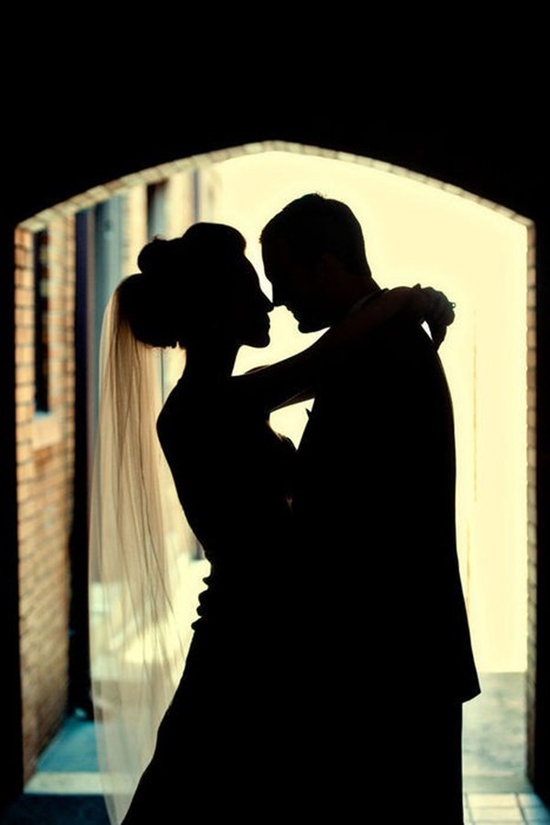 This is seriously one of my top wedding photo must haves! I love the silhouettes and this would look perfect hung on any wall! Just make sure that your photographer knows that you want a shot like this, otherwise you could miss it! Wouldn't you love to have this shot on your wall and in your album?
---
3

Floating Away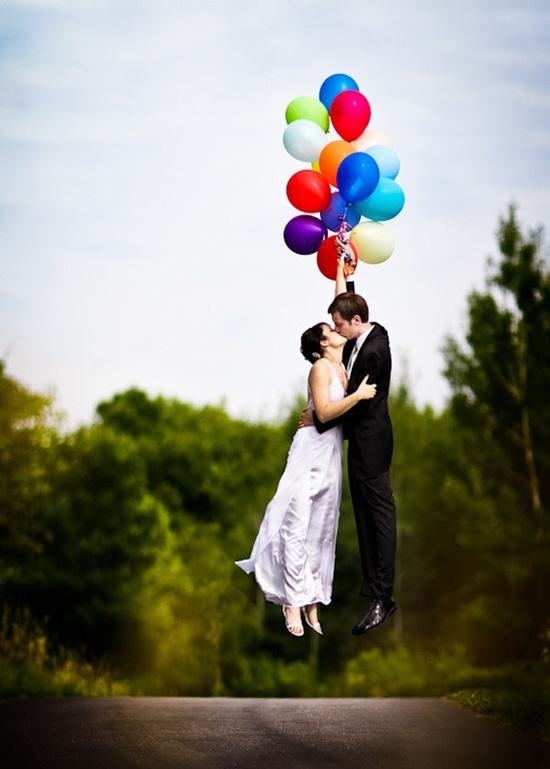 If you are a playful couple, this is another shot that is ideal! Now, I love this shot for many reasons – how the heck did they do that? I love the mixture of colors, the embrace and I love that they seem to be floating right in mid-air. It's unique, it's different and it's so amazing!
---
4

The Birds Eye View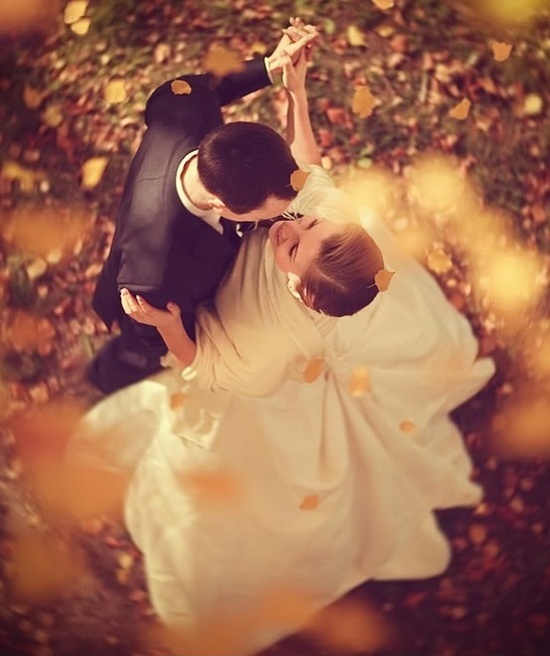 Now, my wedding is going to be in the fall, so I think that this is the perfect shot! It's basically a shot that is from a bird's eye, a shot that is placed above the couple, as if they are below the camera. I think that it's unique, totally different than anything that I've seen and I love the leaves!
---
5

The Bright Lights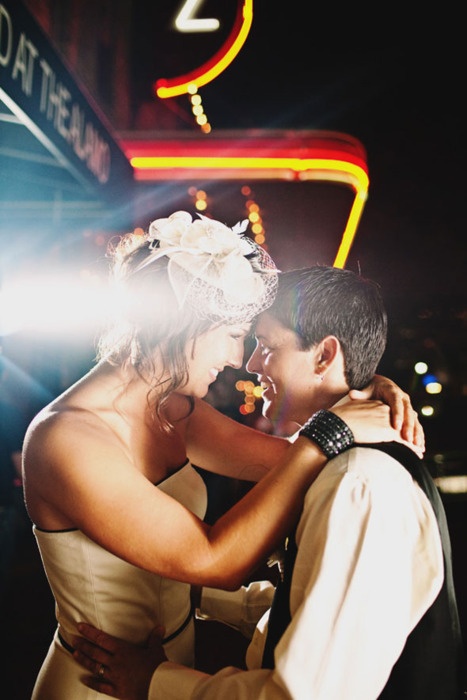 This is actually one of my favorite shots, especially if you are having your wedding in the middle of a city. This beautiful couple really steals the stage when it comes to all of the business around them and I love the lighting on this one too! Would you want to see this one in your wedding album?
---
6

The Rings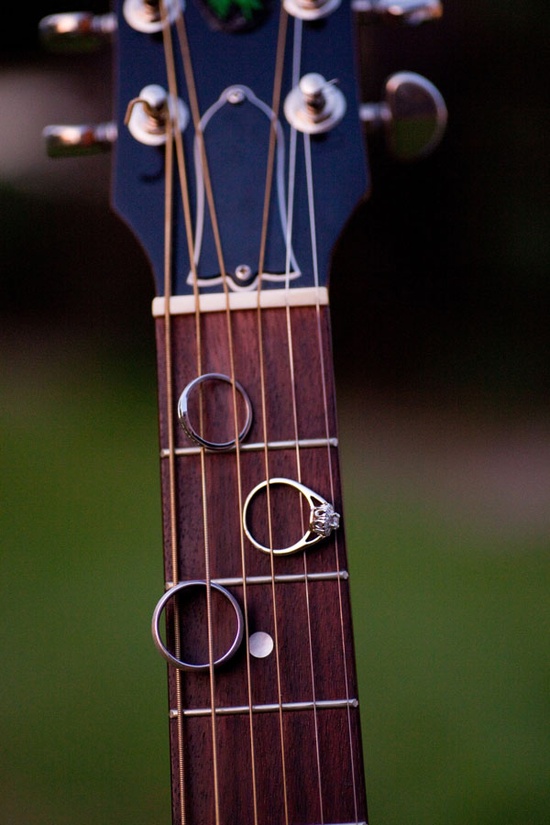 Now, I love the traditional shots of the rings, but why not think outside of the box? If you both have a hobby or you want to try something different, why not show that in the photo? I love this shot – especially if you both play guitar or if music is a really huge part of your life. How adorable, right?
---
7

The Water View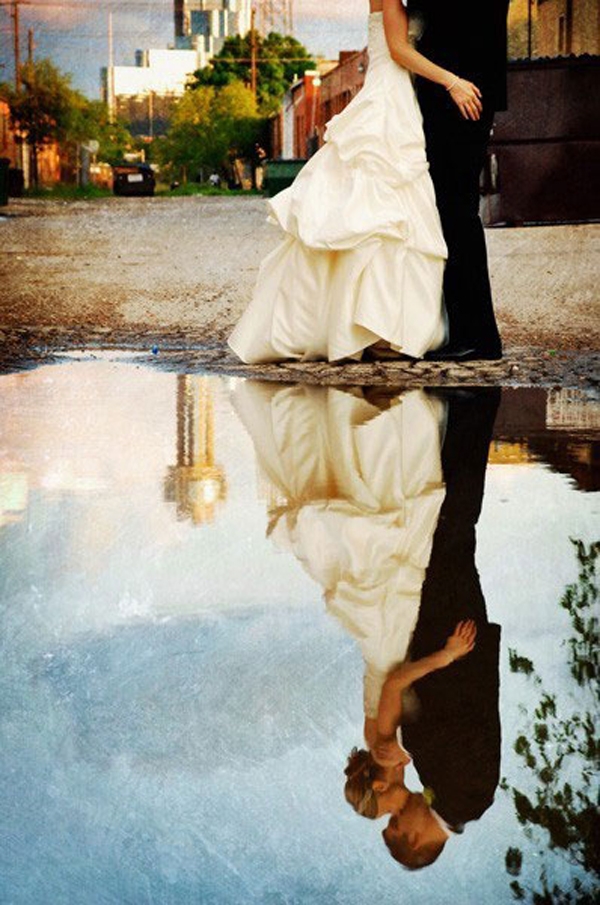 If you have one of those days that it rains or if you are having your wedding near a beach, why not take advantage of the water view? I love the way that this particular photo looks, with half of it being cut off and finished in the water. It's so cute and so, so different!
---
8

The Frame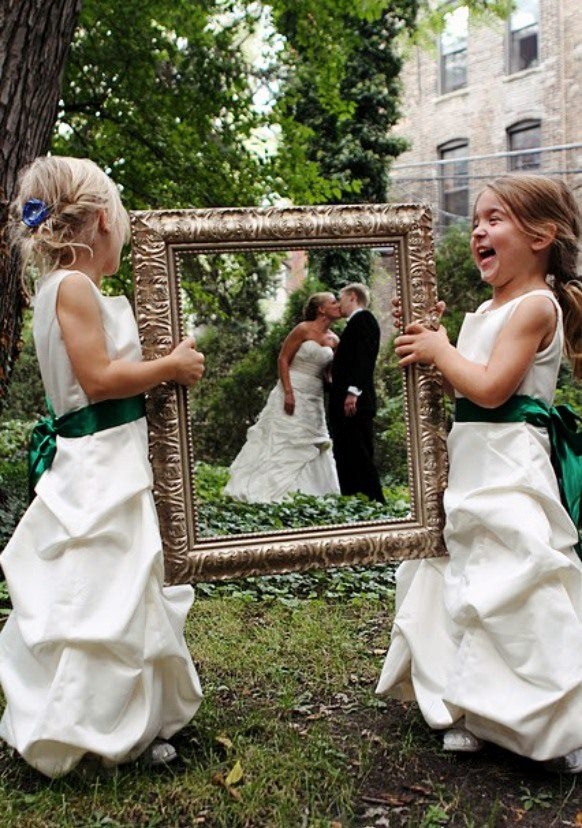 If you have kids, but have no idea how you can include them in the wedding photos, why not have them frame you? If you don't have kids, I've seen a frame being held up by the bride and groom themselves too. Just get an oversized frame and make sure to back up enough so that you and your new hubby or wife are in the frame! This is such a cute picture idea!
---
9

Lying down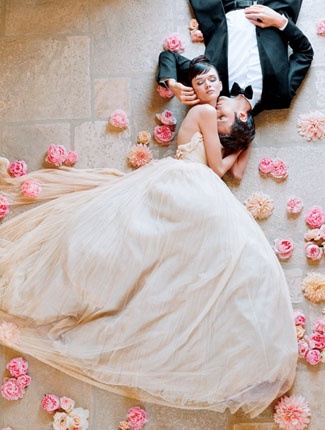 Finally, the last photo that I want to talk about and incorporate into my wedding photos is lying down! I love this photo, where the flowers are everywhere and the bride and groom are right in the middle. It's adorable and a great way to capture the dress!
These are just a few examples of what photos you should have in your wedding album! Do you have any more that you want to include? What did you have in your wedding? Give up examples!
---
Comments
Popular
Related
Recent