With all of the different wedding themes out there, it's hard to choose the right one for you; but if you are a kid-at-heart and are looking for creative carnival wedding ideas, take a look below girls! I've got all of the best carnival wedding ideas that will make your carnival wedding beautiful and will make it all stand out.Take a look below for what you need to make the perfect carnival wedding!
---
1

The Food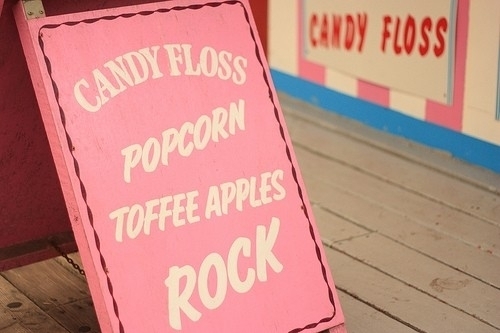 Of course, the very first thing that you think of when you think of carnival wedding ideas is the food. For snacks you could do everything from popcorn all the way to cotton candy. There are tons of different possibilities for this type of themed wedding. It's all about the fun too.
2

The Décor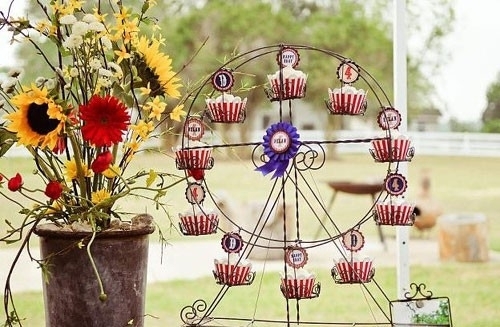 Whether you are going with a real high-class carnival themed wedding or you are going with something a little more fun, the décor is going to tell the story. You've really got to step up your game when it comes to a carnival themed wedding girls, as you want people to get the theme.
---
3

The Invites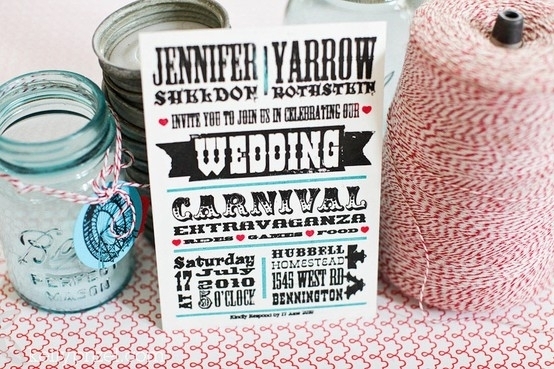 The very first clue you'll be giving your guests when it comes to your wedding is all about the invites. The invites have to match your beautiful wedding theme girls and carnival invites can be so much fun to pick out. Whether you go with big and bold print or you go with something ever-so-simple but with a fun accent to it, just give it a carnival twist!
---
4

Table Cards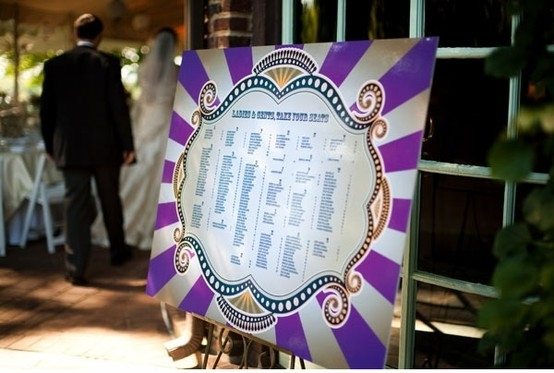 Ah, the name cards or the table cards - those are important too! Lining these up on a table with some fun accents to your theme can be enough or you can even make the table cards themselves part of the theme. Remember, the theme needs to be carried through all of the tiny details! The table cards, the invites and even the save the dates are all something that you can order together, so that they all match. That would be so much fun and so unique.
---
5

Pictures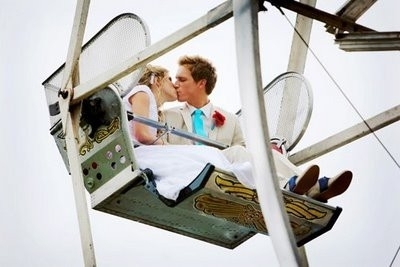 Now, I actually love the idea of a photo booth at a wedding, especially with all of those fun props! If you don't want to do that, make sure that your wedding pictures reflect your theme too. Whether you are on a carousal or you are just doing some cool carnival poses, take the theme to the extreme! Wouldn't that be amazing?
---
6

Games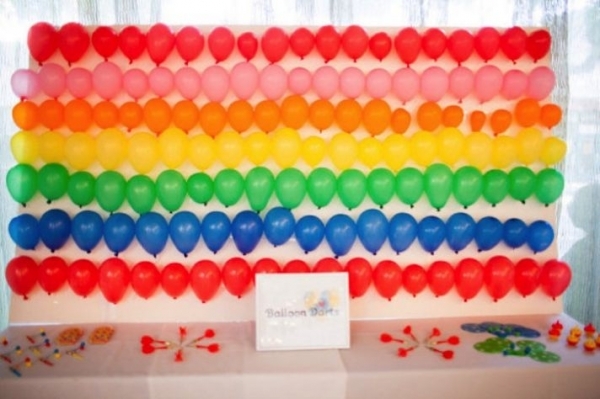 The cool thing about this particular theme is that you can have games available. Weddings don't typically have games, but maybe some darts or even some bean bag throwing can all be incorporated into this particular theme – which is so unique and totally different!
---
7

Different Stations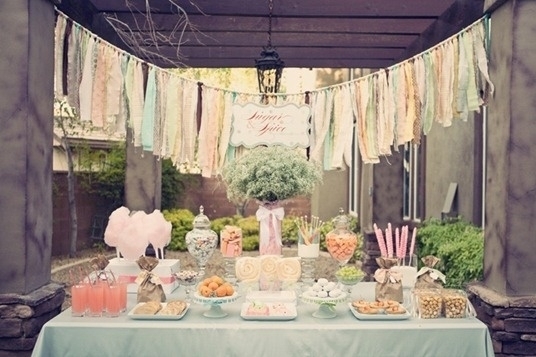 Finally, the last thing that you need to think about whenever you have a carnival wedding is the different stations of food. Whether you are having plated or you are having a buffet, you can really go a little wild with the stations with this theme! For example, candy bar anyone? What about a hot dog bar? How cool is that?
Having a carnival themed wedding is ever-so-fun and it's not that hard to pull off either! So, have you ever considered having a theme like this for your wedding? How fun!
---
Popular
Related
Recent