If you are thinking about taking the road less traveled with your wedding plans, it's time you started brainstorming a few unusual wedding centerpiece ideas. When you are planning your wedding, there are definitely some alternatives to the normal routes people take. And these days, it's nobody's business whether you choose to run away and elope, or invite 600 guests. If you are creative and quirky like me, you may want to take a look at a few of these unusual wedding centerpiece ideas for a truly unforgettable reception.
---
1

Stuffed Animals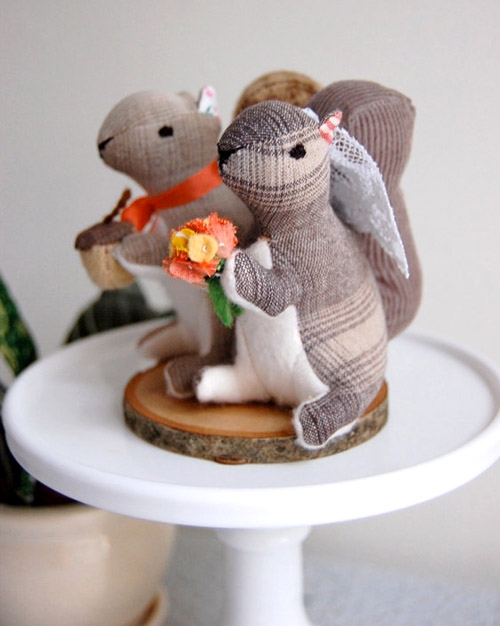 Maybe you are thinking this is just a little too much when planning unusual wedding centerpiece ideas, but hear me out. Stuffed animals represent everything warm, loving and comforting in this world, so why not change things up and include them in your unusual wedding centerpiece ideas. If both you and your spouse-to-be love animals from under the sea, think of how cute it would be to have different, colorful stuffed fish on every table. Or better yet, beautiful tropical birds! The Bronx Zoo has a gift shop where you can order these items online and have them shipped anywhere in the world. Feel free to scope it out and pick out something big, bold, colorful and definitely unique.
---
2

Stack of Classic Romance Novels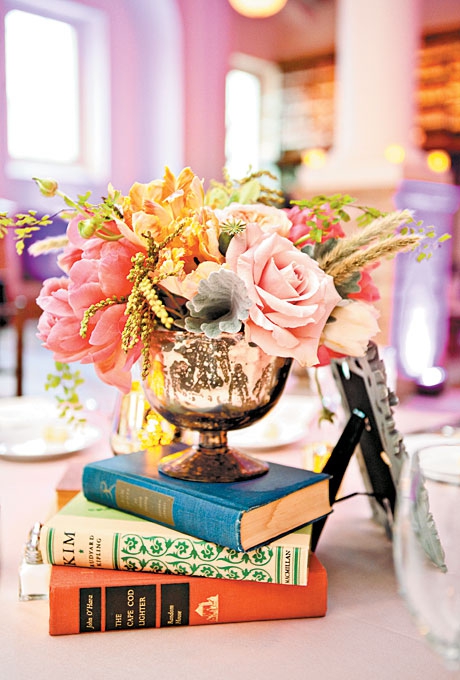 I am a huge bookworm, so this is definitely one of the unusual wedding centerpiece ideas that I will definitely consider for my own wedding when the time comes. I have a collection of classic novels at home that have been in my family for years. I know it would definitely be heart-warming and sentimental to share family heirlooms at the center of each guest's table possibly holding up a vase of flowers. The reason why I suggested romance novels is because it's your day to celebrate your own fairytale so why not choose some Jane Austen or Louisa May Alcott classics? It might be a bit odd to have The Iliad and Mary Shelley's Frankenstein, but I'm all for classic novels being incorporated as unusual wedding centerpiece ideas, so whatever floats your boat!
---
3

Board Games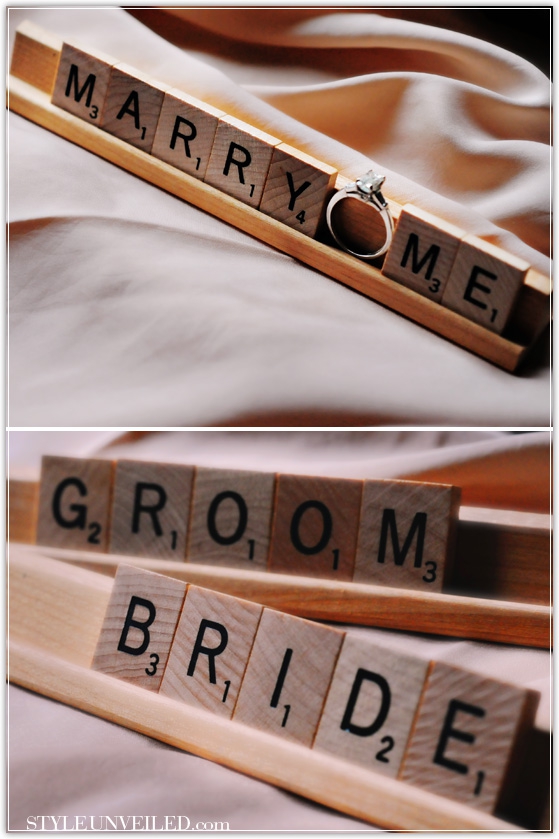 Debating board games amongst other unusual wedding centerpiece ideas really is no contest. This one certainly is very unusual, but depending on what you are planning your reception to be like, and the personalities of your friends and family, it could definitely work. Board games also represent tons of family fun and good times, so maybe even including a few pictures of you and your spouse playing that particular board game on each table would make things especially cute.
---
4

Crayons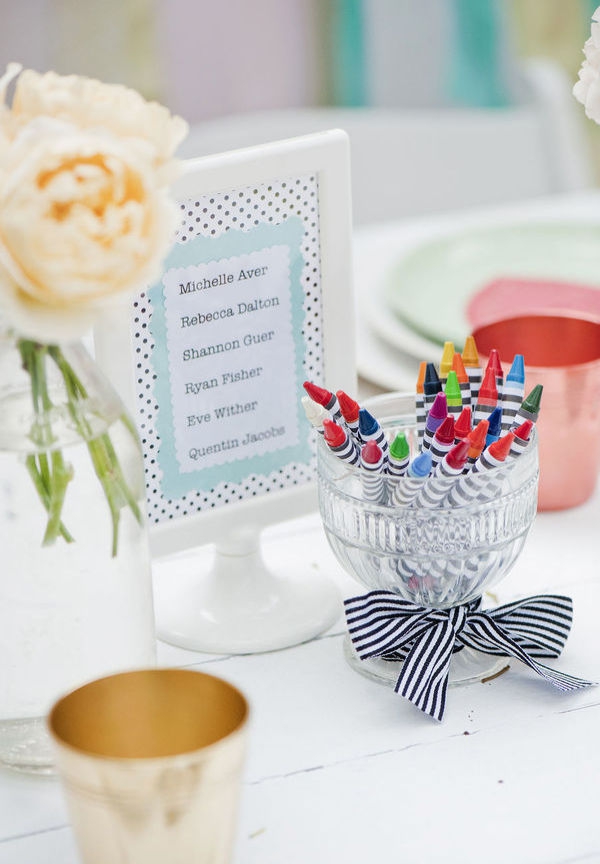 I know there are plenty of DIY candles and one of them is melting crayons infused with several other ingredients for scent and versatility. Utilizing a similar process as one of the most creative and unusual wedding centerpiece ideas could definitely end up brightening up your reception. I like the idea of tying a handful of crayons of the same color with a satin ribbon of the same color and stacking them on each table. I'm all for making things more bright, fun and colorful, and although this may sound like a very childish idea, it's actually a great way to cut corners on your budget. Let's face it, weddings are very expensive, so DIY centerpieces are sometimes the best route, even if they do lead you to unusual wedding centerpiece ideas.
---
5

Legos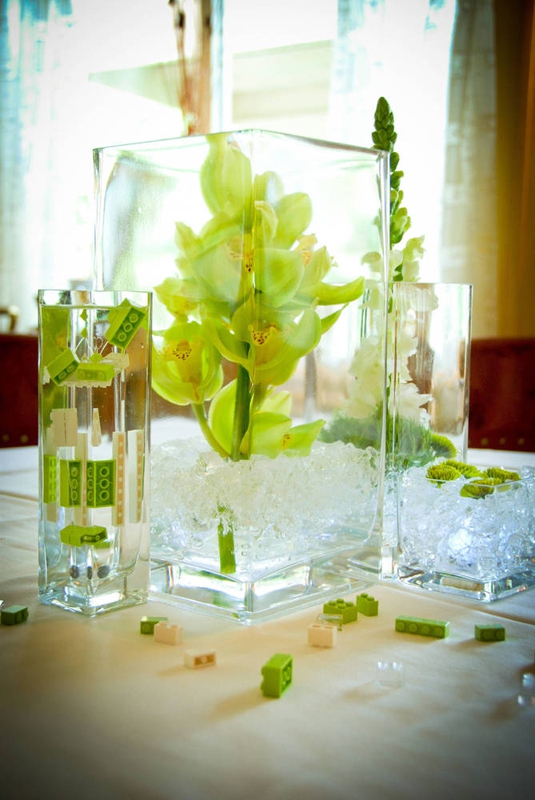 I don't care what age your groom is, every guy loves lego, but whether he admits it or not as an adult is a different story. Regardless, lego bricks are loads of fun to play with, build, and include on a list of unusual wedding centerpiece ideas believe it or not! The great thing about lego is that you can construct pretty much whatever you want. You can make different types of lego houses for each table, or you can just have a bunch of different lego flowers and gardens. If you are having a lot of younger guests at your wedding, this might be a great distraction for them while their parents are dancing and making toasts. But even if you're not, using lego as centerpieces is also another great way to save some money.
---
6

Porcelain China Dolls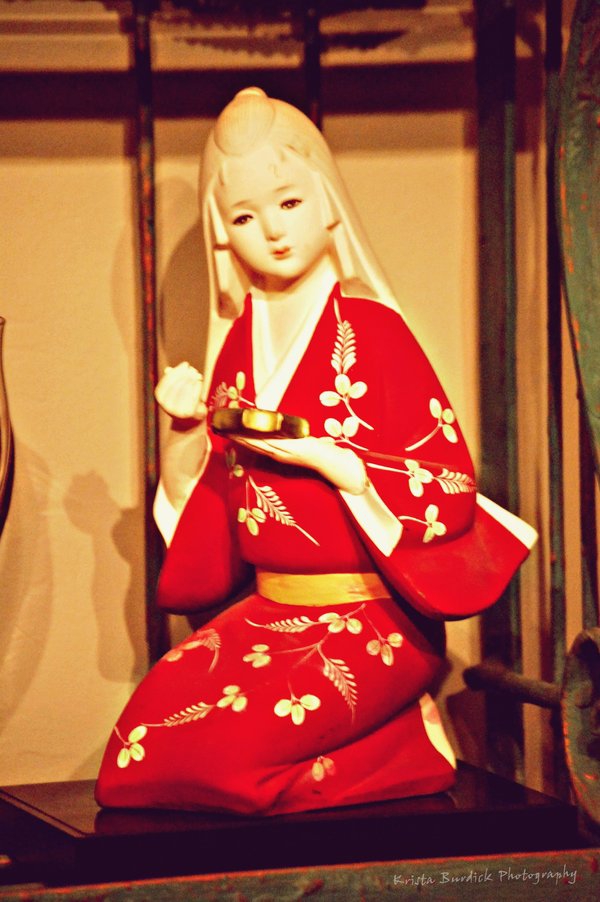 I absolutely love porcelain china dolls and they are definitely viable candidates for unusual wedding centerpiece ideas. What I like about porcelain china dolls for wedding receptions is that they are very unique but still classy and elegant. China dolls are the most regal and beautiful tangible item I can think of and I know plenty of women who still collect them long into adulthood. While they can sometimes get pricey, incorporating them as centerpieces will definitely surprise your guests in the best of ways. Because on a similar note, I can't think of anyone who doesn't fall in love with the "it's a small world" ride at Disney world! Don't' hesitate to follow the same theme. It can definitely help start some table conversation on cultures and ethnicities. That's always fun with a diverse group of friends and family.
---
7

Clocks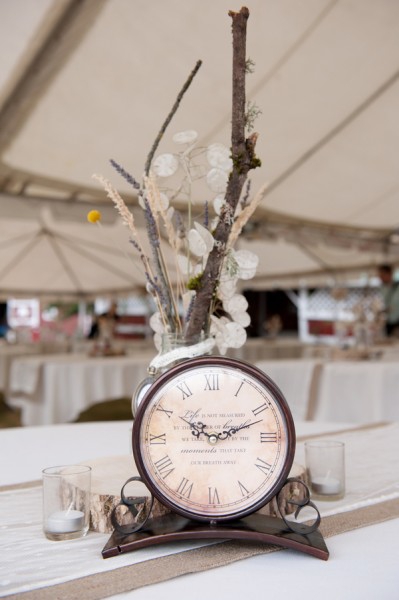 The symbolism of including clocks as one of the most unusual wedding centerpiece ideas is everywhere. I like to think that clocks represent that love is everlasting and eternal. To keep your guests at ease, I would set each clock to a different international city's time. Include all your favorite cities except your own to keep guests from eyeing the clock all night and wanting to get home to beat traffic and what not. If you want to take this idea a bit further consider picking up a few rusted antique clocks from a thrift store. You could also use clocks from throughout history; perhaps have one table that is a digital clock and one that has a metronome. There are so many ways to change it up and be creative with this idea.
I think most people can agree that planning a wedding is very stressful. Thinking of unusual wedding centerpiece ideas might be just the thing to let you be creative and have fun while planning. Do you have any other suggestions for unusual wedding centerpiece ideas? Do you have any stories of wedding centerpieces that were either a big hit or complete embarrassment? Please share your thoughts!
More
Comments
Popular
Recent