Are you loving the rustic wedding theme? This year seems to have a variety of wedding themes on the go, with everything from neon weddings to Game of Thrones-style medieval affairs. It doesn't take long until you start thinking you've seen all every rustic wedding theme – until you go to a wedding with amazing details like these, that is!
---
1

Monogrammed Blankets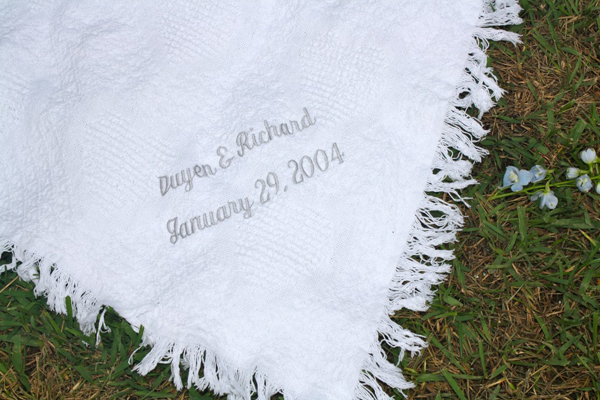 Recently, some of my close friends opted for the rustic wedding theme. They were also desperate to have their horse involved somehow. The answer? They commissioned a great monogram, and had it embroidered onto several matching blankets in the wedding colors, one of which their horse wore. The bride wore one round her shoulders in the evening, and they used one for a picnic. Totally unique, and it looked great!
---
2

Cowbells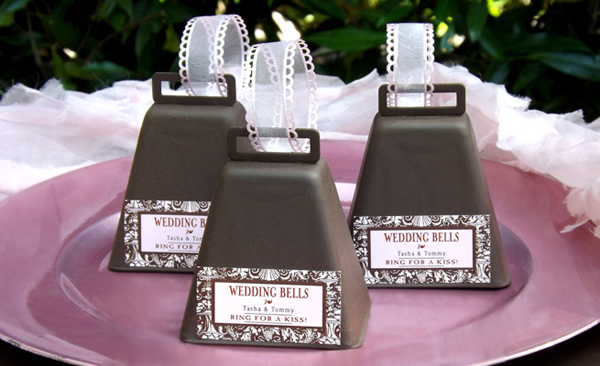 Using escort cards? Hold them in place (and make the whole process more interesting) by standing a cow or sheep bell on each card, or attaching the cards to the bells. It'll give all the guests something interesting to talk about, and make a lovely noise while everyone is finding their seats! There are plenty of distinct designs available, and it'll give your wedding a truly rustic feel.
---
3

Rustic Decor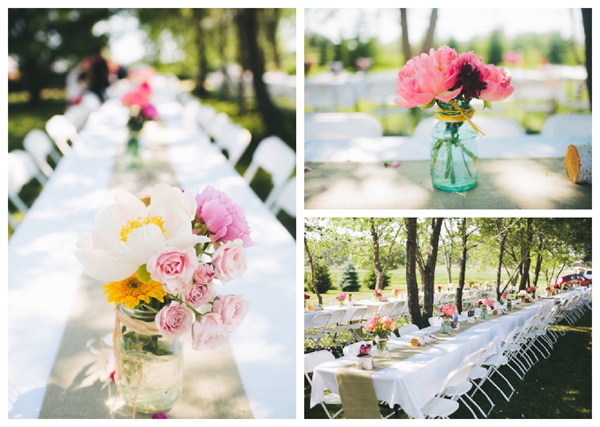 Capture that rustic harvest feel by making wheat chandeliers and hanging them above tables. It looks really polished and inviting! Grab some wire baskets and stuff them full of wheat to make chandeliers. Make vases holding pretty flowers by spray painting recycled metal cans white or using classic Mason jars. It works great whether your wedding will be inside or outside, and looks amazing.
---
4

Frontier Posts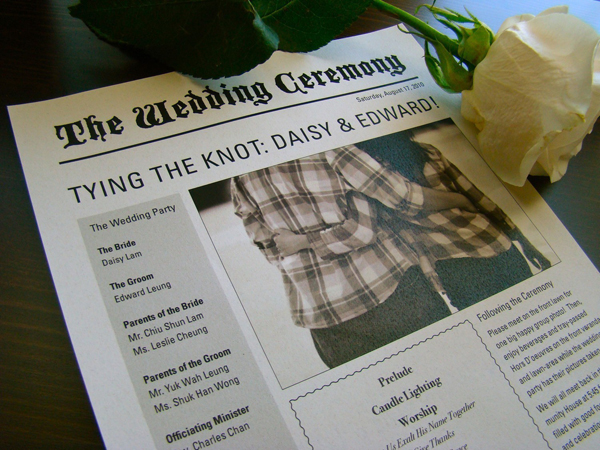 Decorate your venue or give your guests directions in real rustic style by creating a cross between frontier flyers and a modern concert flyer. 23 by 28 inch monochrome broadside designs are usually printed on newsprint, so are relatively inexpensive, and they really add to the atmosphere. Don't forget to snap a few photos in front of it!
---
5

Homemade Favors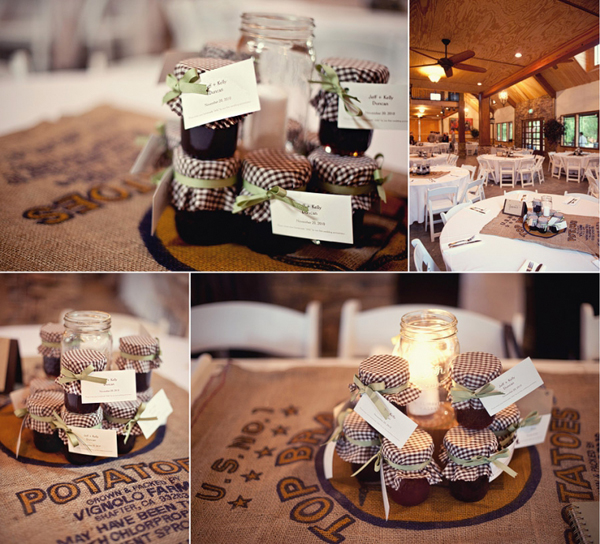 My favourite favors so far this wedding season? Oversized salted-caramel bars. They were handmade (although I have no idea if the bride made them!) and came wrapped in personalized newsprint with a ribbon and wax seal. If you don't want to make them yourself, find a local baker or cake maker whom you could make a deal with. Jellies and jams are sure winners as well. Handmade food rocks.
---
6

Cute Signs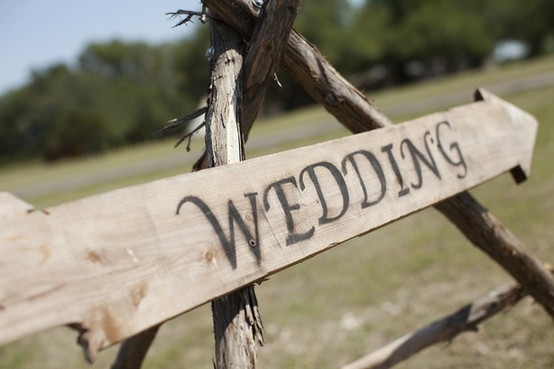 If you can't be a slushy romantic at your wedding, when can you be?! Decorate the venue with some ultra-cute and really rustic signs like this one. You can pick up pre-printed designs with a range of slogans at garden centres, or try making your own, and adding phrases or lyrics that mean something to you. They make super cute photographs!
7

Gorgeous Invites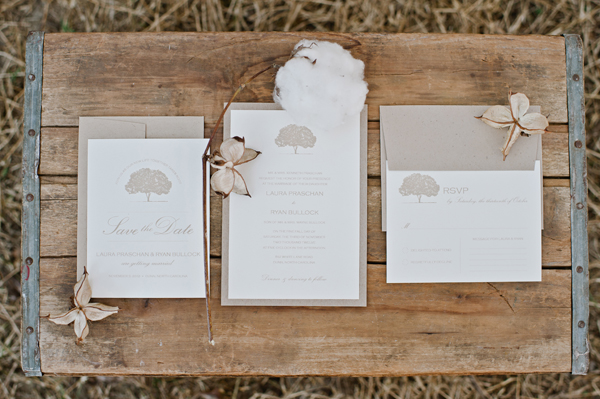 Keep your wedding invites themed and elegant by opting for embossed card and choosing a curly font for your names. Decorate with lines of vintage lace and tied twine or dried flowers – striking, and definitely rustic! Remember to keep one for yourself, to display in your wedding scrapbook. I love vases and glasses for the rustic wedding theme, too – display everything from pretty flowers to candles and lemons in them!
I'm definitely loving the rustic wedding theme – I can't wait to explore how more couples have styled their big day! From the fruit to the flowers and that unbeatable natural beauty, rustic has to be one of my favourite trends so far. Have you got any ideas for a great rustic wedding? I'd love to hear it!
---
Popular
Related
Recent