7 Fabulous Ways to Plan a French-Themed Wedding That Will Wow Your Guests ...
By Heather
Lyndsie and I are deep planning our wedding and guess what theme we picked – a French themed wedding with 1920s twists! Paris is where we are going to head for our honeymoon, so it made sense for us to go with a French themed wedding. However, how do you plan for a wedding that is French themed? Take a peek below, because I've got all of the top things that we're gonna use for our wedding or that we are at least thinking about using!
---
1

Tablescapes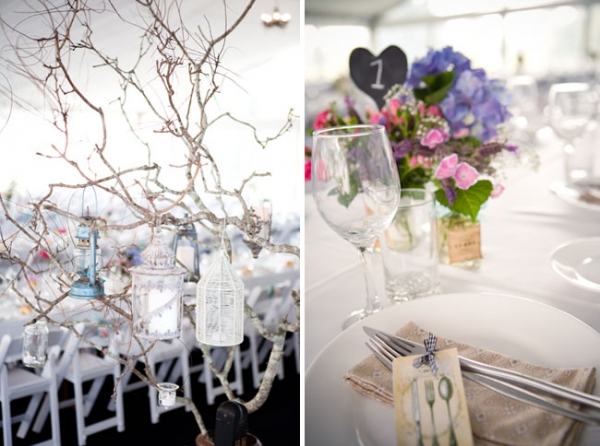 The very first thing that you're going to have to consider when you're planning a French themed wedding is the tablescapes – or the centerpieces. Lyndsie and I are most likely going to do something completely out of the box, so we won't use flowers or anything, but you can use anything from French wine bottles, amazing floral arrangements all the way to just candles. I love both of these displays, but you could go with something completely different and out of the box yourself!
---
2

Wedding Favors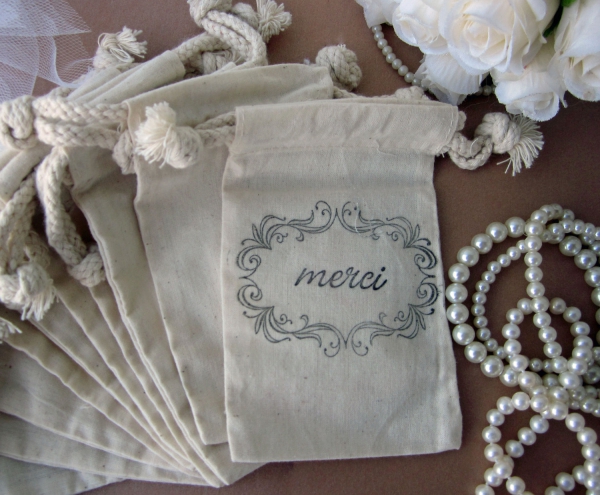 When you are doing a French-themed wedding, you've got to think about all of the details – including the wedding favors! For our wedding, I bet we are going to do something simple, like macarons in a cool, cute little box on each and every plate! I think that these bags are so, so adorable and they could be used for favors or even for your bridesmaids gifts!
---
3

Invites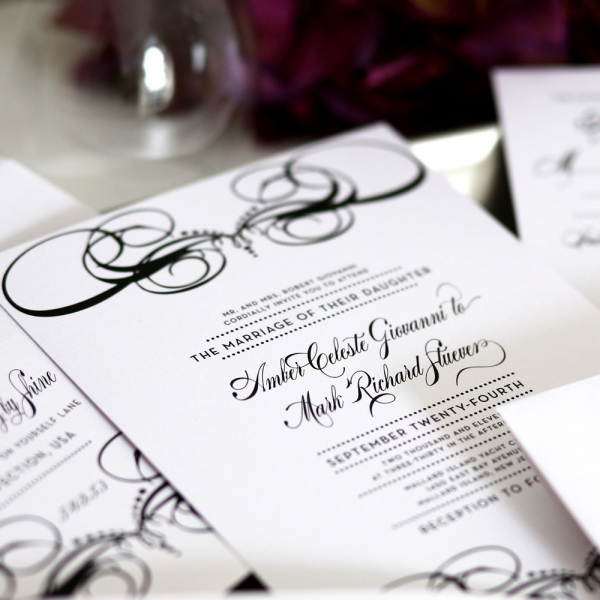 Oh, the invitations, you've got to make sure that they are French-themed! Invites are so, so important and they are the first impression that your guests will have of what your wedding is going to look like. For our wedding, we'll probably end up doing something with a damask pattern! Remember, the invites are amazing and should be completely detailed!
---
4

The Cake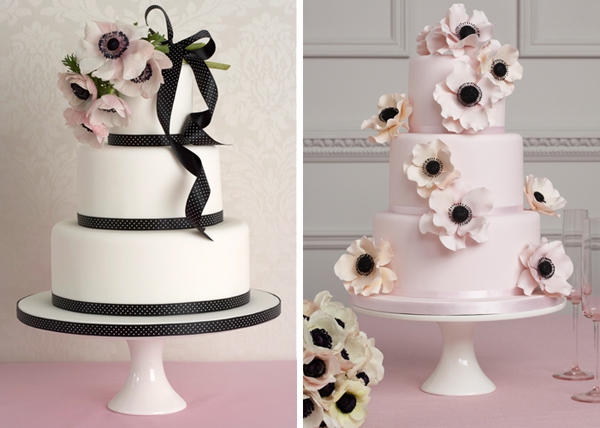 The cake is another aspect that you'll have to think about! The cake is going to be a main focus and a centerpiece of your reception, so that means that you've got to get something that is perfect and something that goes perfectly with your theme! Heck, you could even get an Eiffel tower to put on top! I love these two cakes, they are simple yet so pretty!
---
5

Gift Bags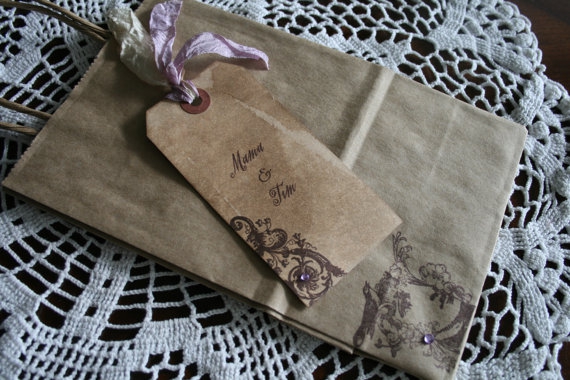 While you might not have a ton of people coming in from out of town, you still want to treat the people that are coming in from out of town amazingly – which means designing French-themed gift bags! These gift bags could be packed with everything from macarons all the way to incredible stationary!
---
6

Place Cards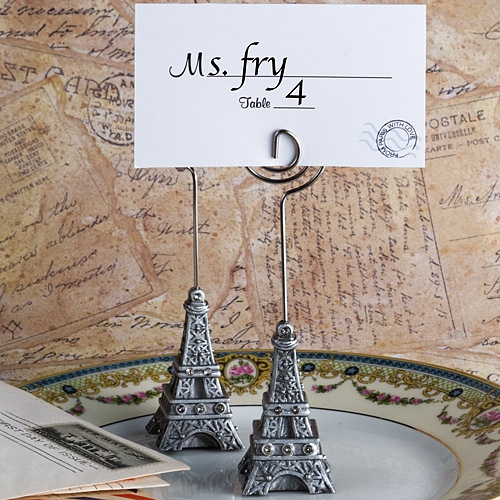 The place cards are also important to think about when your planning a French-themed wedding. For us, we're going to get some Eiffel Tower place card holders! They look so chic, are actually pretty inexpensive and I absolutely love them! How cute are these place card holders? Adorable, right?
---
7

Flowers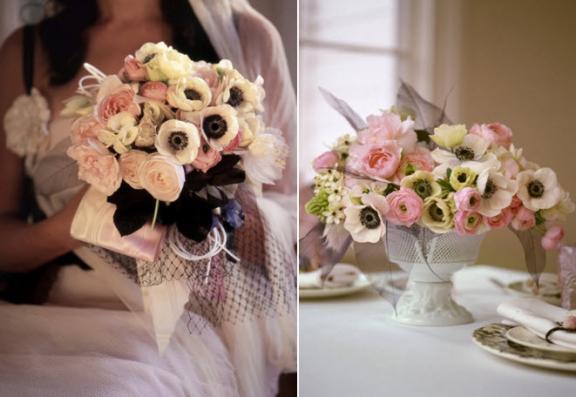 Finally, the last thing that you'll have to think about is the flowers. You want something that is chic, something stylish and something French-inspired. I love peonies and really anything that is black and white. What's your favorite flower?
So, these are just a few things that you'll have to look into whenever you are planning a French-themed wedding! What is your wedding's theme? Share!
More
Comments
Popular
Recent