Unique Designs That'll Give You Wedding Cake Inspiration ...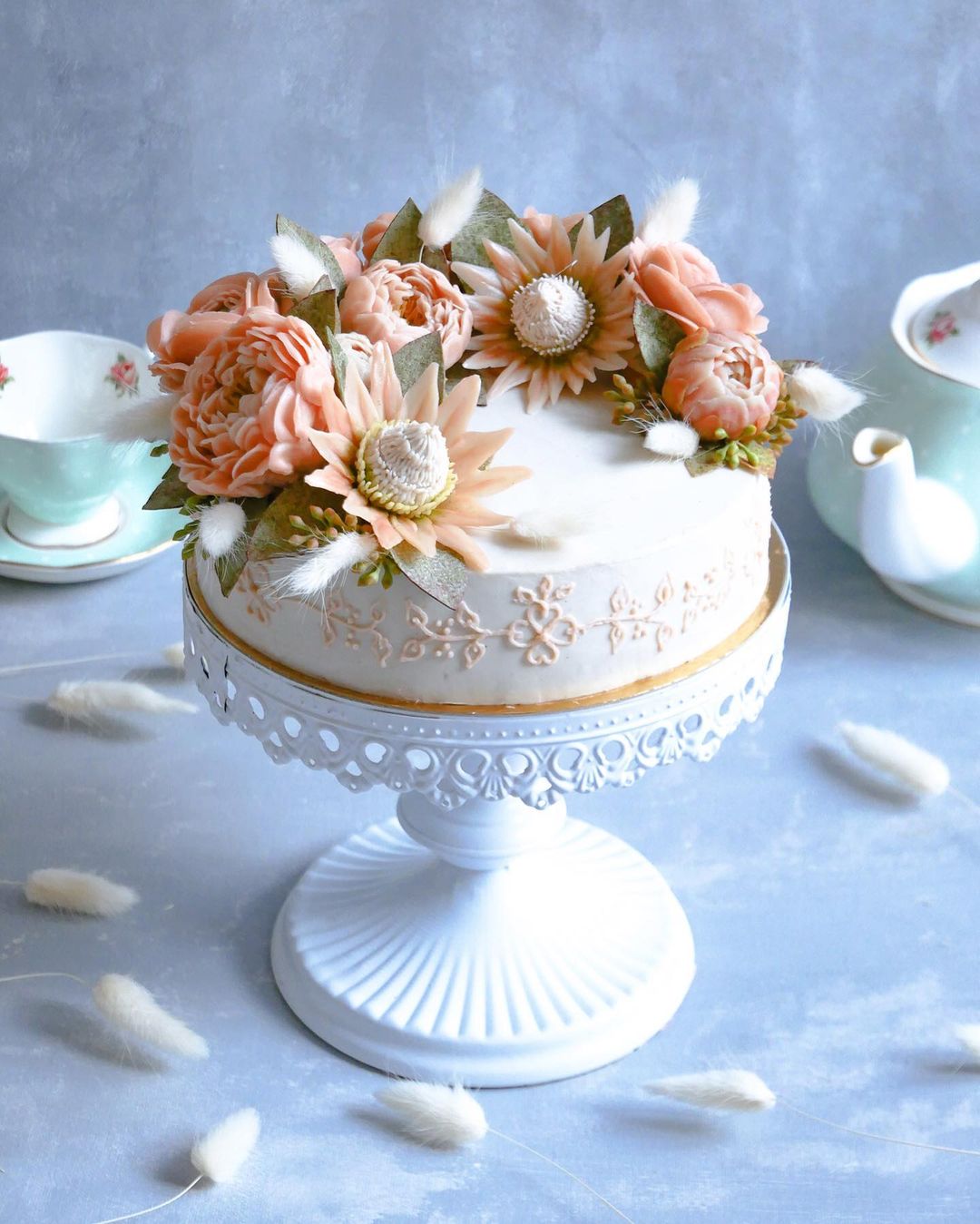 It can be really tough for unique couples to find a unique cake that represents their relationship. If you're stuck and can't find a wedding cake that you love, I'm almost certain that you'll find a cake that you love on this list!
Source: 31 Unique and Chic Wedding
If you and your significant other love the beach, bring that into your wedding by decorating your cake like this!
2.

Watercolor Pleated Cake
Source: A Three-Tiered Tie-Dye Pleated Cake
This cake is for the girls who love bright colors, especially of the watercolor variety!
Source: Nontraditional Wedding Cake Ideas
Whether you love breakfast food or you're simply serving brunch at your wedding, this is a great alternative to a typical cake!
Source: LittleWeeShop
Can you imagine how unique this take on flowers would be at your wedding?
15.

Words on a Wedding Cake
Source: CAKE!
Decorate your cake with the lyrics from your first dance!
Source: Let's Fly Away Together! Travel
This is perfect for the couple that loves traveling!