We've been talking about the bride so much lately that I've been starting to feel a little guilty about leaving the groom out of all the fun! This is a post your guys will love so tell them to look this way and listen up! We have our pink flowers and our pretty bird cake toppers so what about him? Here are 5 cakes I know your groom is going to love, especially because one of them was my** grooms' cake! **
---
5

The Music Lover...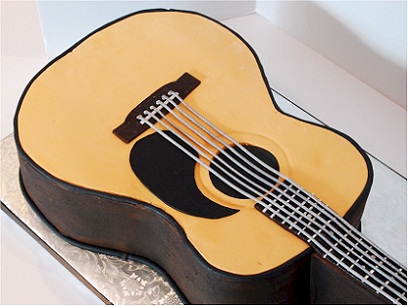 Photo:CupaDeeCakes
There are so many great options when it comes to surprising your handsome groom with a cake in his honor. Show him how much you appreciate him helping you with all those crazy DIY projects, going with the pink and green palette instead of the blue and white, and for just being him. This awesome guitar was made for a groom that wanted a replica of a Martin Acoustic, and Jennifer White atCup A Dee Cakesdid just that! Whether he is in a band, likes to play guitar at home, or just really loves music, your guy will love the **musical grooms cake **you suprise him with.
---
4

The Computer Geek...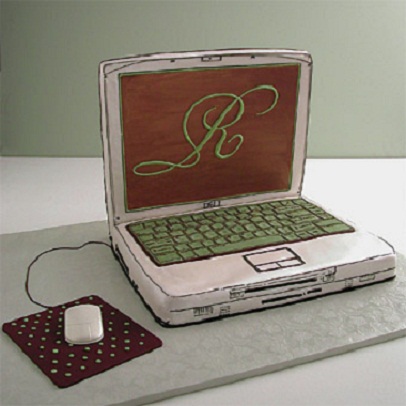 Photo:Cake Girlsvia Brides
Does your guy know how to make computer graphics, fix computers, or maybe he's just a savvy business man who always carries around his laptop? Perhaps a geeky computer grooms cake is the surprise that will knock him off his feet! I love the monogram on the computer screen of this cool** laptop cake** fromCake Girls. The details are right on spot.
---
3

The Sports Guy...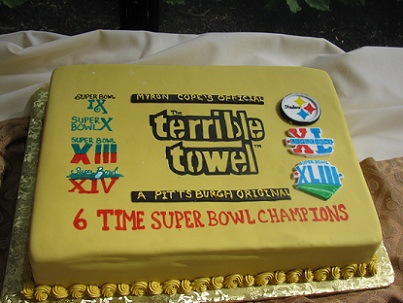 Photo: Conroy Catering via Personal Photo
I am so excited to share this amazing grooms cake with you...because it's the Steelers grooms cake I surprised my husband with! I knew I had to surprise him with a Steelers footballcake, but what would the cake look like? Well mostly everyone, fan or not, knows about the Terrible Towel and we have several of them around the house! So I emailed Bridget atConroy Cateringwith a few photos and on the day of our wedding we were both so happy and surprised with how perfect it turned out!
---
2

We Heart Nerds...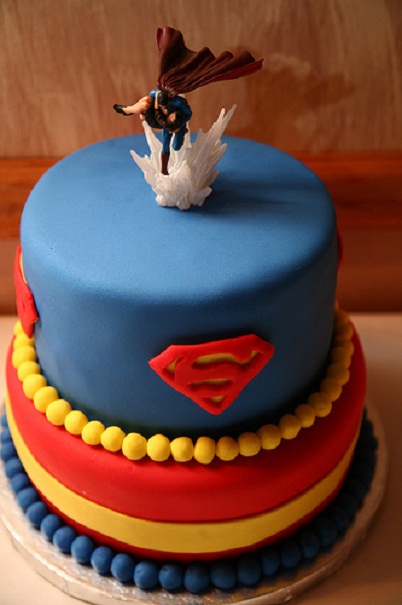 Photo: OffbeatBride
Sometimes less is more! I love how simple yet cool this Superman grooms cake looks. The brideactually had a local mom make the cake for only $80! With the colors, the S symbol, and the **cool cake topper **you know it's a Superman cake, but it's not over the top or outrageous and that's why I love it!
---
1

Favorite Food...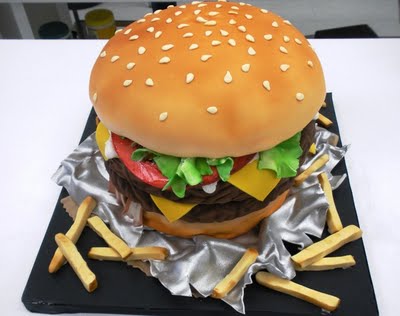 Photo: Minette Rushingvia PetalSweet
How much do you just want to bite into this cake! I am always amazed when I see grooms cakes **that look like the real item they represent! This **burger cake looks better than a real burger! The details are incredible. Do you think your groom would love a cake that looks like his favorite food?
What kind of cake will you surprise your groom with?
Top Photo: PetalSweet
---
Comments
Popular
Related
Recent