Whether you call it "**bunting**" or you're looking for a wedding "**banner**", this DIY wedding style is a big trend that is catching on everywhere. And who doesn't like to have a cute, colorful banner full of flags to make things more bright and delightful! Here are 3 ways to bunt or banner your wedding day...
---
3

Pies & a Sweets Table...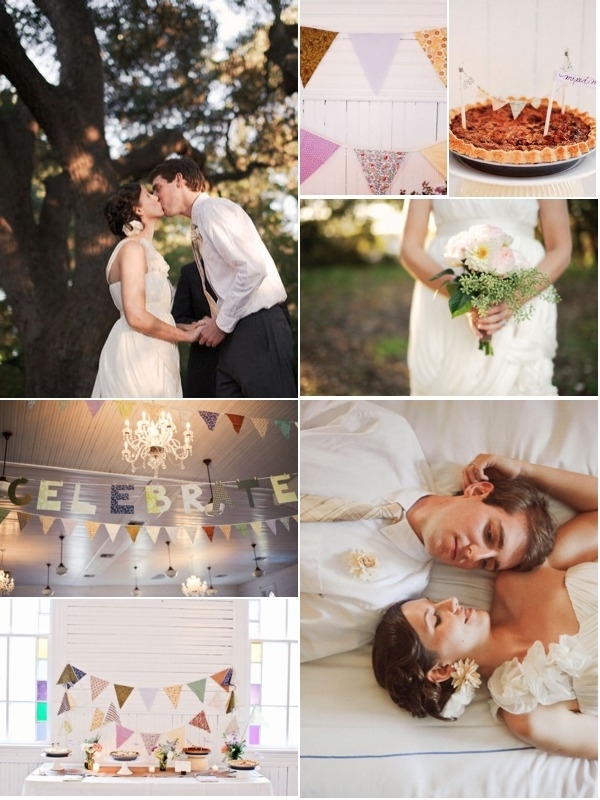 Photos: NessaKPhotographyvia StyleMePretty
First I have to tell you that I was inspired by the beautiful bunting over at a wedding posted onLove and Lavender, you have to see this adorable wedding! And now on to this wedding with pies, a sweets table, and a lovely bride and groom! They covered all details of their wedding with fun bunting and banners, I just love the pie! **Bunting **can take your wedding from drab to fab with little work, that's what's so great about it!
---
2

Laterns & Bunting...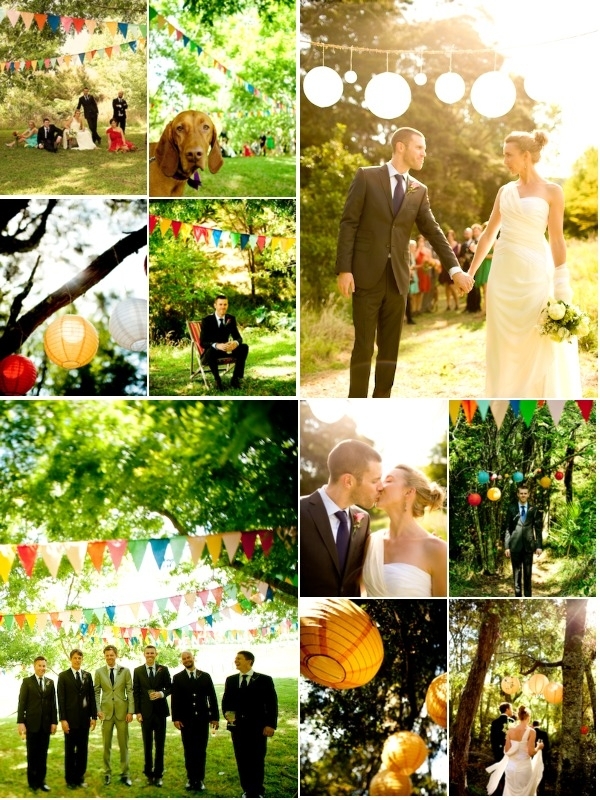 Photos: SutherlandKovachStudiovia StyleMePretty
The woods, the colorful bunting, the dog; this wedding is just too cute! I love the whimsical feel of this beautiful outdoor New Zealand wedding, which took place at the bride's parents home at Brick Bay. With the bunting, the colorful matching laterns add fun and cheerful details to the outdoor setting.
1

Twine and Love...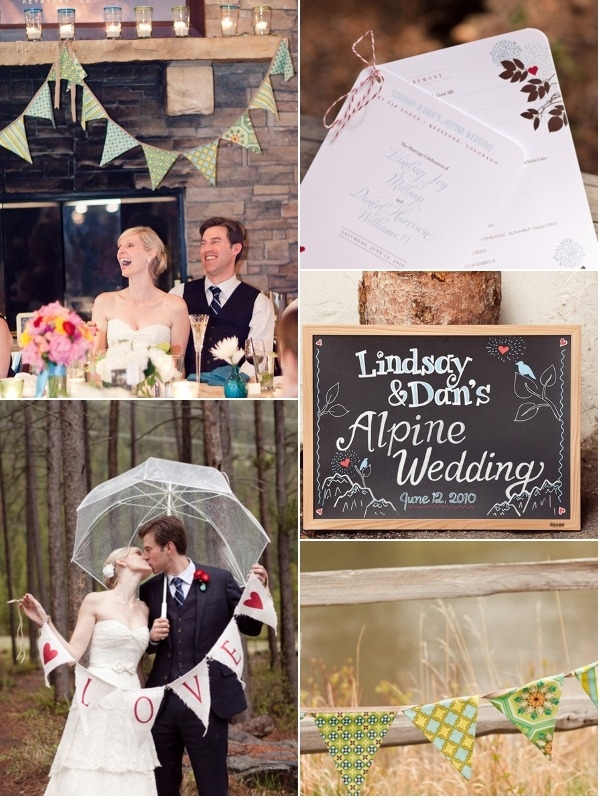 Photos: ErinHeartsCourt via StyleMePretty
There are so many wonderful details in all three of these beautiful weddings, and so much more than just bunting. Like this lovely couple who had several bunting flagsindoors and out as well as fun red and white **twine **that tied their invitationstogether. I love the photo of them kissing underneath the umbrella with the love bunting sign...so romantic!
Have you found a love for bunting and banners to detail your wedding day?
---
Comments
Popular
Related
Recent