Maybe I'm the only person who does this, but do you ever look around at a wedding you're at and think "they stole this straight from Pinterest, and this straight from Pinterest, and this straight from Pinterest" and on and on? Don't get me wrong, Pinterest weddings are just about as awesome as it gets, but at a certain point, don't we all want to see a little bit of originality? As wedding season begins, whether you're planning your own wedding or someone else's, try to keep these ideas in mind!
---
1

Place Cards with Flowers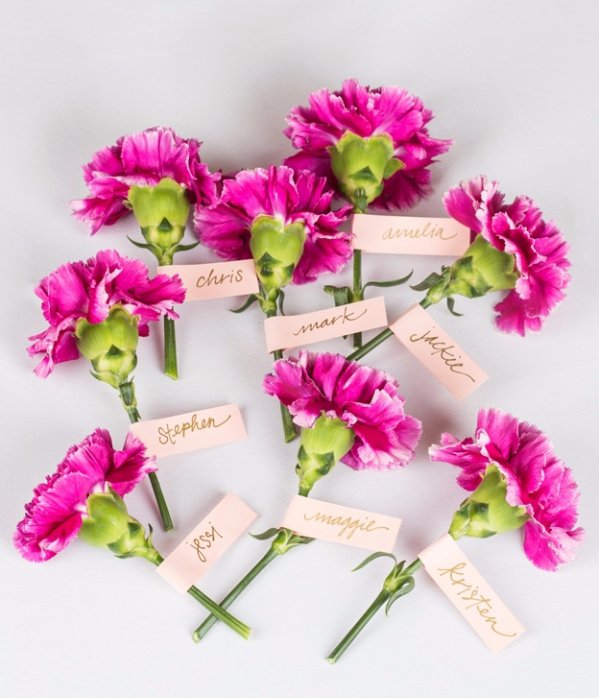 If you're looking for something that isn't too traditional to help seat your guests, try this instead. Simply buy small vases in bulk by either stocking up on coupons to Hobby Lobby and Michael's or scouring the Internet for good wholesale deals. Then, purchase bunches of cut flowers from your local florist (you could even get these from your grocery store!) and place a single flower in each vase. Then, tie a piece of string to a place card. Your guests not only have a place card, but a unique party favor.
---
2

Settle down in a Love Seat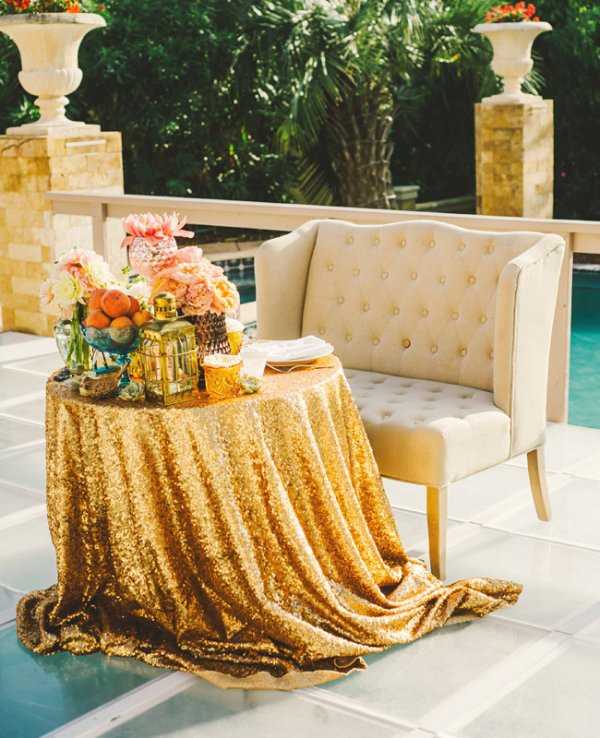 Couples everywhere forgo the traditional head table for a smaller, sweetheart table. Take that idea one step further by including a loveseat. Whether you put it at a head table or a sweetheart table, adding a comfortable spot for you to sit after a long day is not only essential, but also really cute. Your wedding will be one of the busiest days in your life. By the end of the day, the reception, you'll want to be comfortable. Do that by incorporating a loveseat into your reception.
3

Try a Flash Mob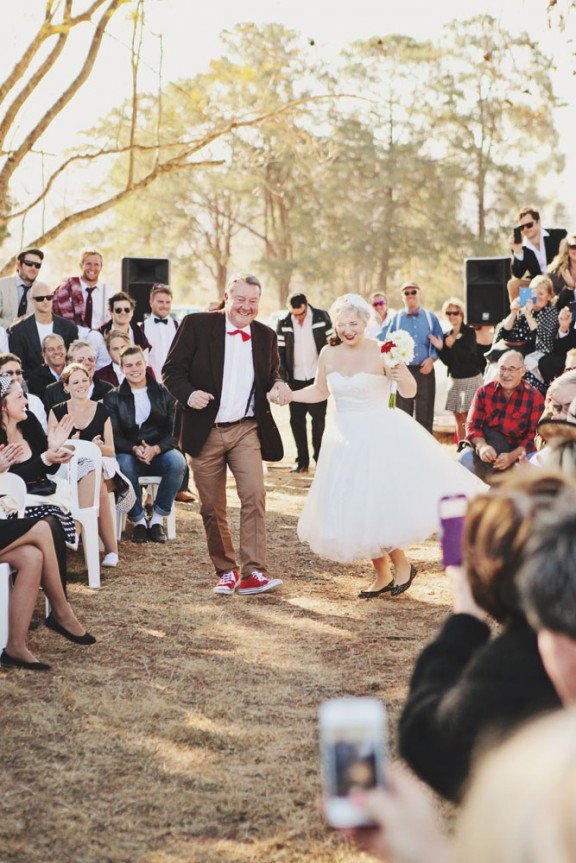 Flash mobs are much more synonymous with a wedding proposal rather than a wedding reception. Whether you're planning your own wedding or a friend's wedding, come up with a routine that's easy enough for the entire group to get involved. Then, at a random point during dinner, preferably towards the end, have someone start the flash mob, and try to get everyone involved. You'll get everyone excited to start dancing as the night transitions from dinner to dancing.
---
4

Create a Charging Station for Guests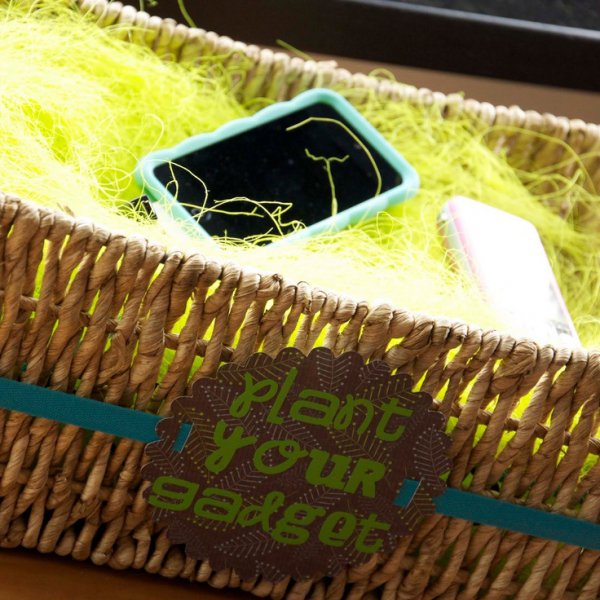 I can almost guarantee that your guests would rather see a charging station at your wedding than yet another photo booth. Your guests (and you!) have spent a lot of time preparing on the day of your wedding, and your phones are probably not cooperating by the end of the night. Save the day by setting up a charging station and keep the party going all night long!
---
5

Liven up the Bouquet Toss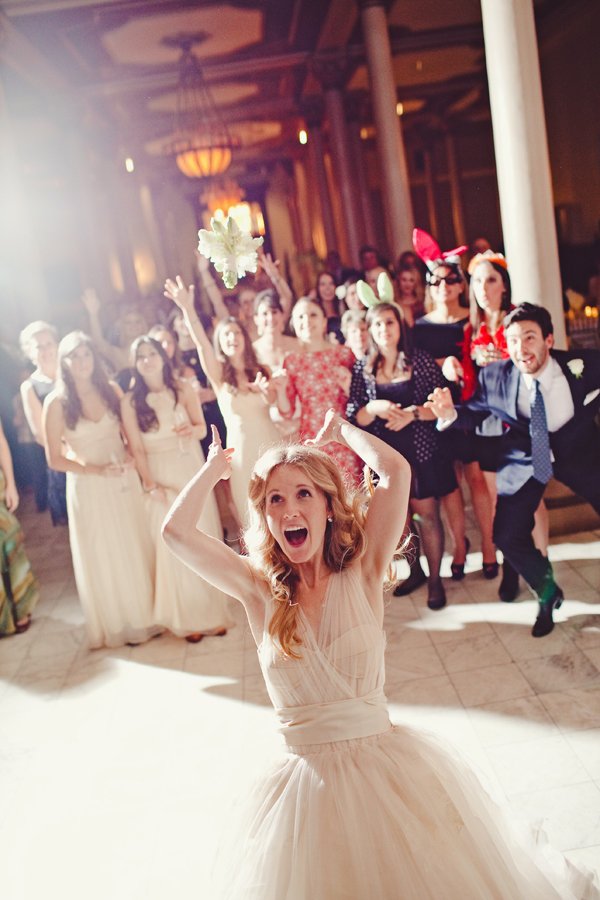 We've all been single and at a wedding at one point in our lives, which means that we've all been begrudgingly forced to join in on the bouquet toss. Rather than deal with your single, female guests' eye rolls (I have definitely been one of those women before) when the bouquet toss comes around, get them excited by attaching something fun like a gift card to your bouquet. Suddenly, it's not about who's getting married next, but who's getting that Amazon gift card, which I think we all would love to lunge for!
---
6

Host an after-Party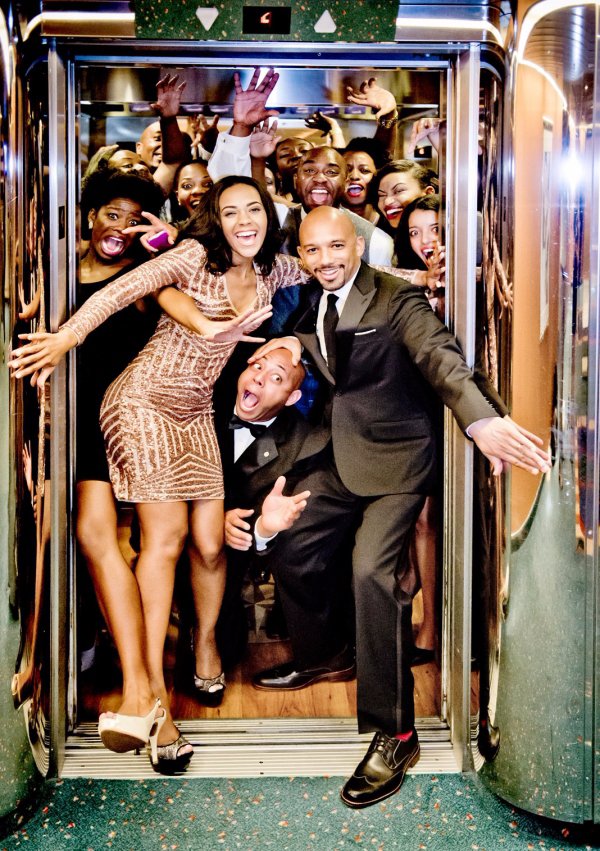 No, I'm not talking about an after-party at your wedding. You'll probably be exhausted by the time your wedding ends—you won't want to deal with an after party. I'm talking about the rehearsal dinner. There are probably a lot of people that you want to invite to your rehearsal dinner, but you also want to keep the dinner small. Find a bar that's willing to host a group of people and invite a larger group out for drinks after the rehearsal dinner is over! Everyone will feel involved, and your budget will thank you.
---
7

Go Sheer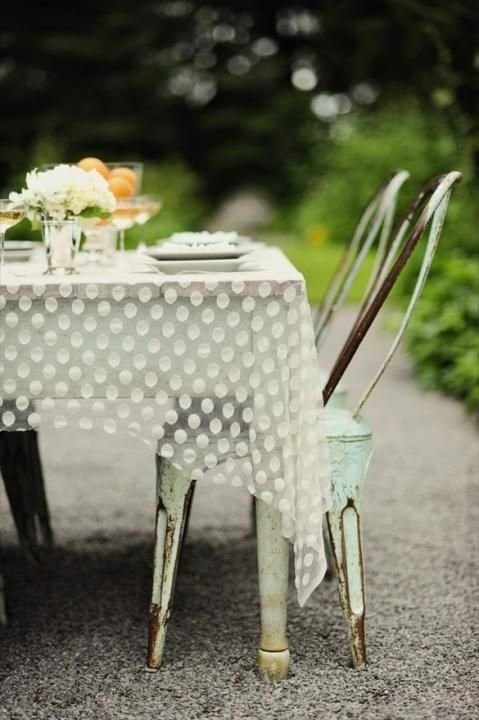 Say goodbye to dramatic and sometimes harsh tablecloths. If you're going for a rustic look at your wedding, pick a tablecloth that's just a little bit sheer. Especially if you're having an outdoor wedding, this sheer look is very natural and reminiscent of the outdoors. With the wind blowing through them, these tablecloths will be one of the most beautiful pieces of your wedding! I personally think it creates an effect that looks like you have your windows open and the window is blowing through your curtains, which is absolutely stunning!
What are your unique wedding tips? Will you use any of these at your own wedding? Let me know what you're planning to do for your own wedding in the comments!
---
Popular
Related
Recent