I have enough friends that are getting married this year that the question 'What ideas for your wedding reception do you have?' has become as common as hearing someone ask 'How are you?' Then you go on Pinterest and see all these pretty things that you inevitably start thinking to yourself, 'Oh this is pretty, I want this!' I know that's happened to me! Anyways, I digress; here are 9 gorgeous ideas for your wedding reception location you can consider!
---
1

Charming Barn Reception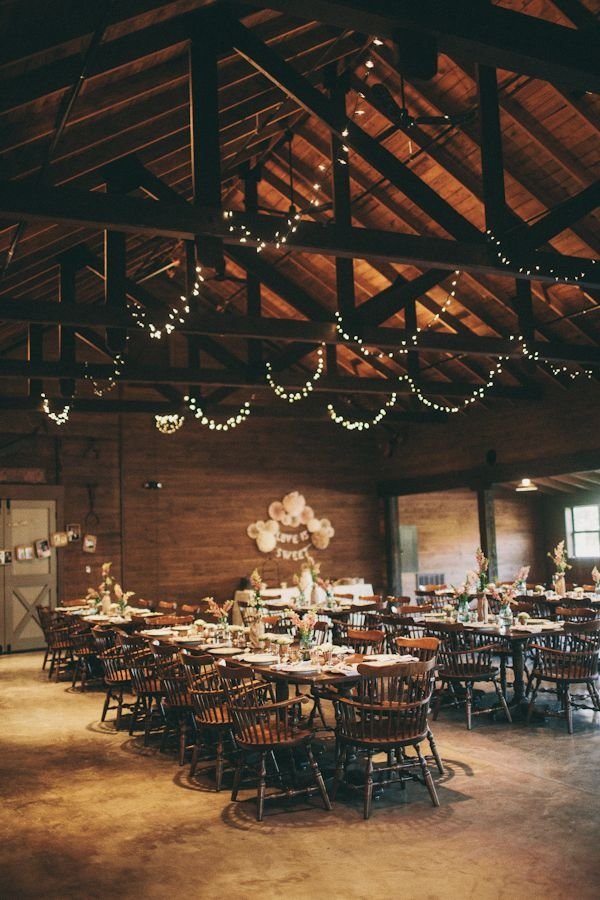 Having a reception in a barn is one of most gorgeous ideas for your wedding reception location I've ever seen. It's beautiful, charming, and when there are lights strung everywhere, the effect is just gorgeous. It gives off a relaxed, fun, yet romantic vibe. What's not to love?
---
2

Outdoor Nature Reception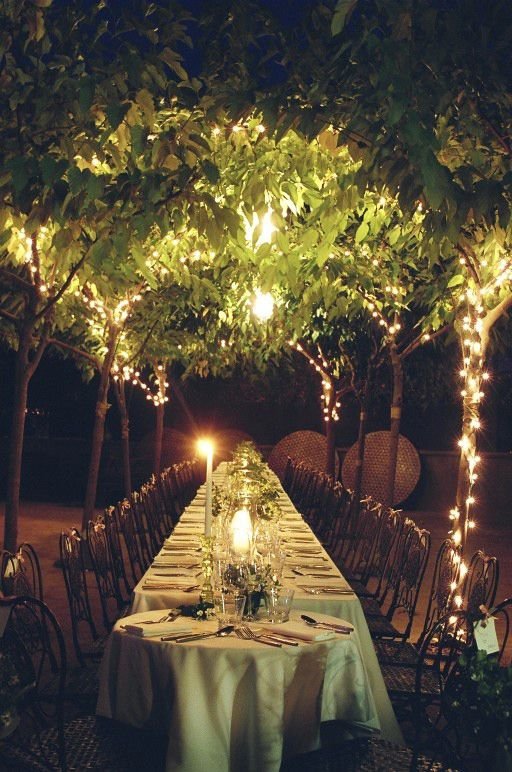 I would love, love, love an outdoor reception, and I think it's one of the prettiest wedding reception locations you can find! I love the outdoors, and being around nature, seeing the stars at night, or watching the sunset, how beautiful and romantic is that? Plus, if you wrap lights around trees, I guarantee you'll feel like you're in the most magical moment ever.
---
3

Indoor Canopy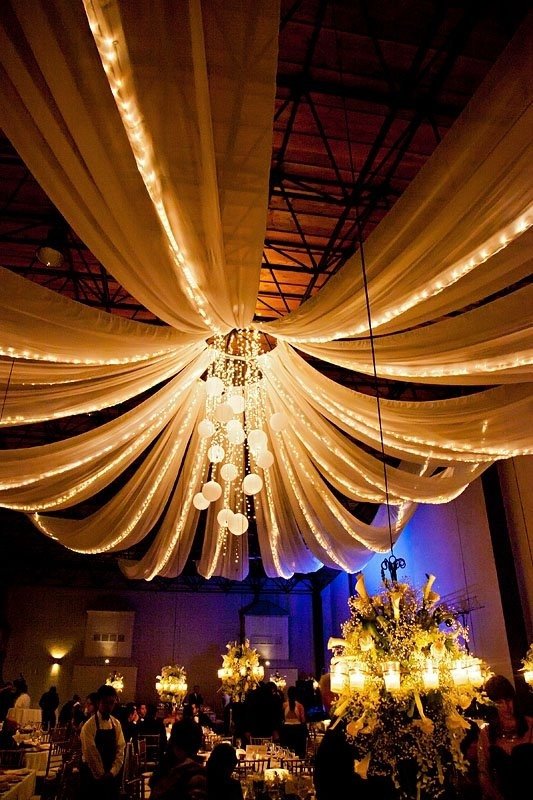 Love the outdoors but not a fan of the bugs and chirping birds and bees that could come with it? Why not bring the outdoors inside with a few thoughtful, magical touches? Just make sure to find a venue with a very tall ceiling!
---
4

Go Historical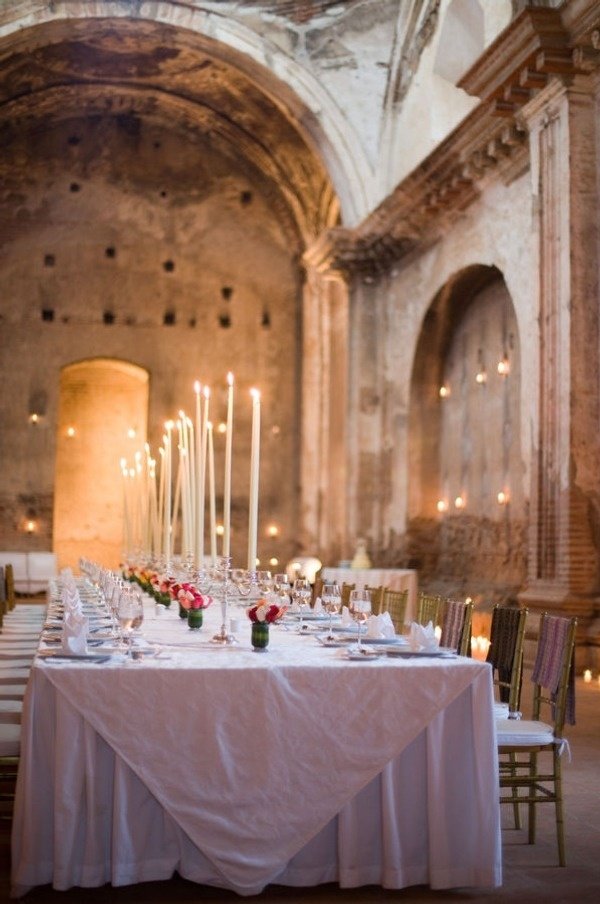 Remember when Carrie was going to get married to Big in the first Sex and the City movie? They had chosen to get married in this beautiful library in downtown New York. The building was utterly gorgeous and looked like a bit of history in a city filled with modern wonders. One of the best ideas for your wedding reception is to find a place that means something to you. If it happens to be a library, a university, or even a museum, go for it!
---
5

Make It Grand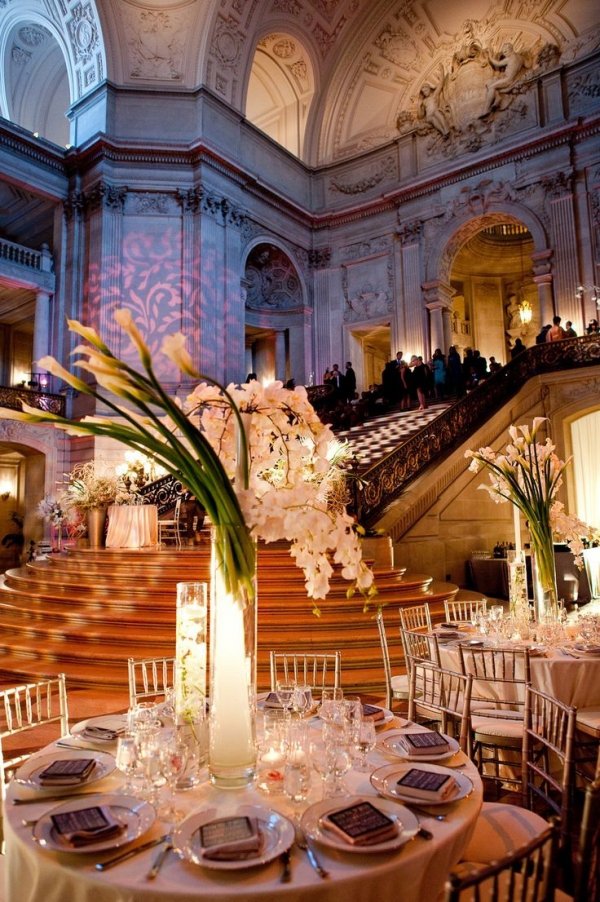 I remember walking into a hotel in LA, and being absolutely floored once I walked into the lobby. It was stunning beyond belief. Let me tell you, one of the best locations for your wedding reception is a place that is just so grand and wonderful, it takes your breath away. Search high and low if you need to, some of these gems are hidden.
---
6

Quaint Rustic Reception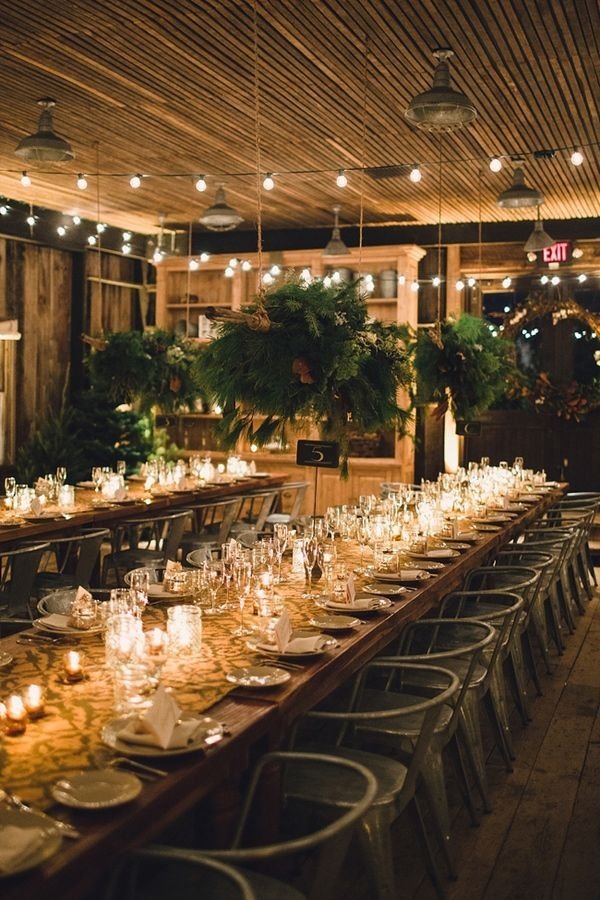 For those of you who live in Toronto, you'll know what I'm talking about when I say this – imagine your wedding at the Distillery District. For those who are unfamiliar, do a quick Google search, and you'll see what I mean. It has an old-world charm of a place that was once rich with culture, busy streets, and horse drawn carriages. The roads are cobblestone, and there are swinging wooden store signs everywhere. One of the best ideas for your wedding reception location is to find a location that mirrors what you love in a place.
---
7

Tented Outdoors Reception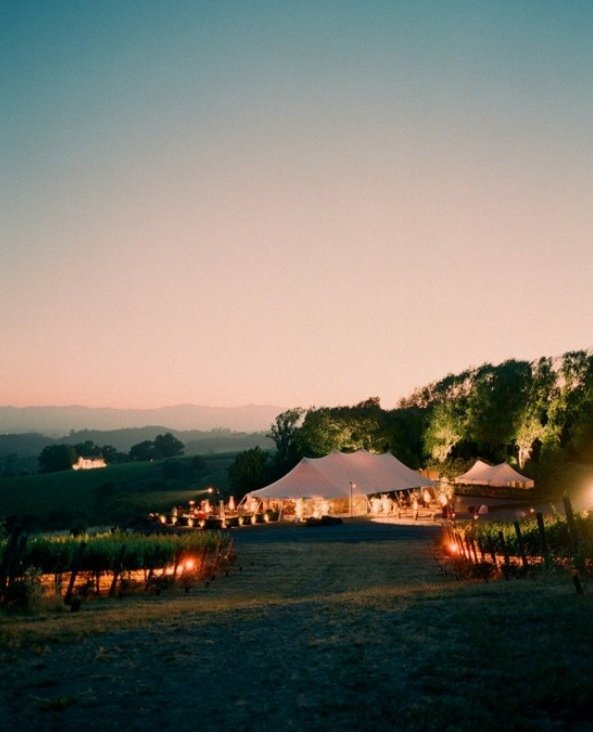 How beautiful is this? Hands down, to me this is one of the most idyllic and romantic ideas for your wedding reception ever. It protects you against the elements, it's beautiful, it gives you the feeling of being the only people in the world against a beautiful natural backdrop. Put some lights up, and I promise you, when your photographer gets a shot of the tent from afar, it'll take your breath away.
---
8

Rooftop with a View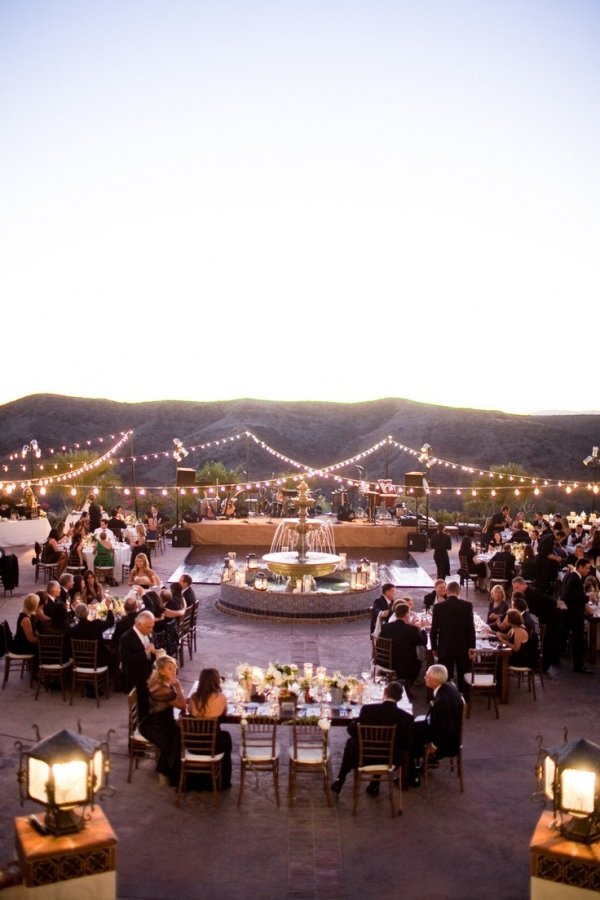 For those of you who want to get married in the city, but don't want too much of the hustle and bustle – one of the ideas for your reception location to consider is a stunning rooftop. Perched high above the rest of the world, you will feel like you're on top of the world, literally and figuratively!
---
9

Find a Beach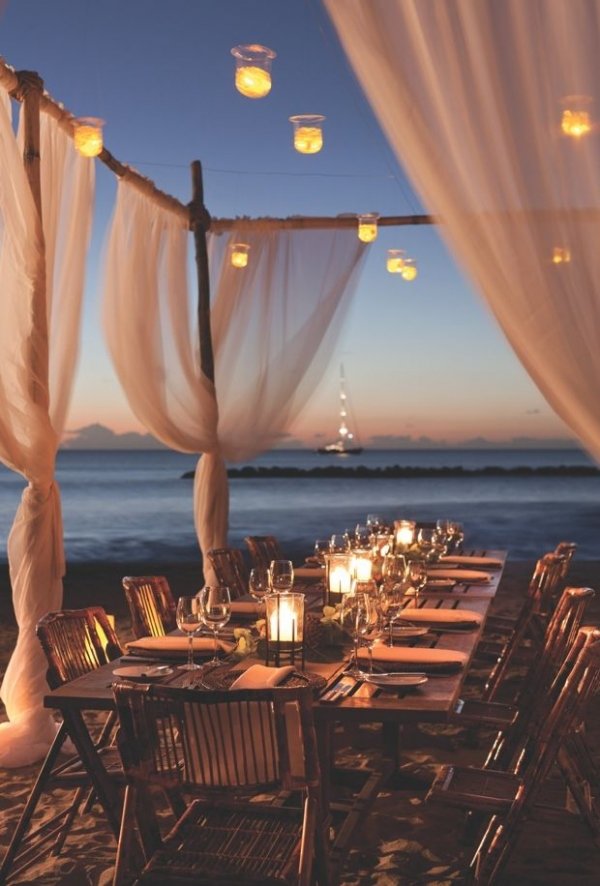 I don't live by a beach, but something tells me if I did, I would want to have my reception on the beach in a heartbeat. If you're lucky enough to live by the beach, I say you take a look around to see if there's a location you really love. One of the best ways to come up with ideas for your wedding reception location is by seeing what's around you, and figuring out where it is that you feel the most yourself. If you love the beach, I think you've found your location!
Nowadays, there are so many places for newlyweds to have their wedding reception, it no longer needs to just be in a banquet hall. Couples are finding locations that speak to them mostly, and making it their own! So tell me, where would you like to have your wedding reception?
More
---
Comments
Popular
Recent