Sometimes ideas for post pop into your head so easily and other times you have to go looking for it. For this post the idea came to me with just one photo! I won't give it away until the end of the post to tell you which of these very cool wedding receptions caught my eye first, but I will tell you that these are all amazing locations for a wedding ceremony and reception, maybe one of them is your venue!
---
4

On Top of the Mountains...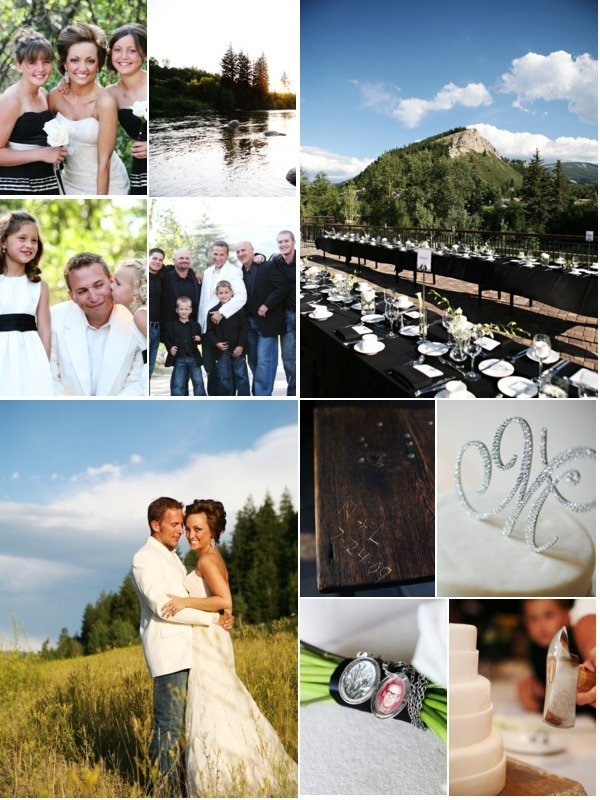 Photos: Jenna Walker Photographyvia StyleMePretty
Do you live in the country, love to ski, or would like a beautiful scene for a destination wedding? Just look at these breathtaking photos from this amazing DIY Colorado Beaver Creek Mountains wedding. I love how this Westin Riverfrontwedding looks elegant and laid back at the same time; resembling the feel of the mountains and the ski resort. How much do you love the groom and his guys in jeans and suit jackets and the stunning bride in her Maggie Sotterogown!
3

A Texas Mexican Garden...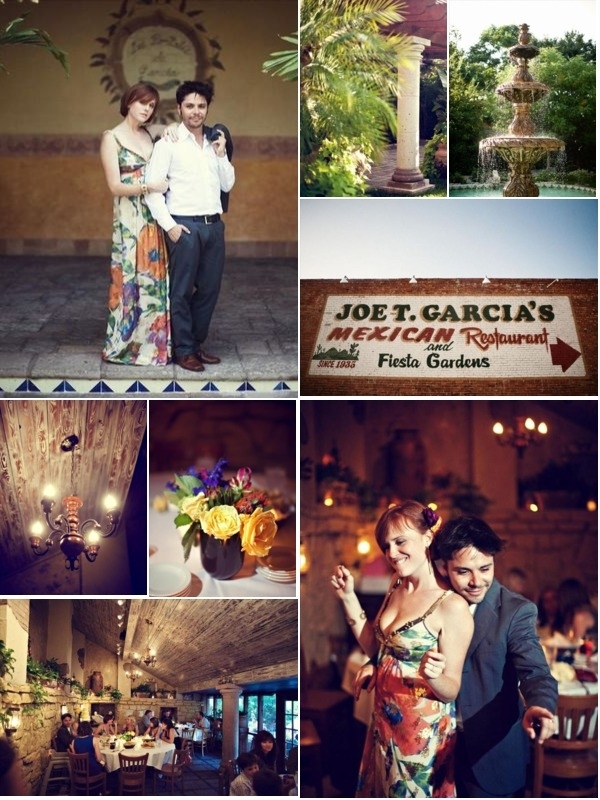 Photos: Stacy Reeves Photographyvia StyleMePretty
I'm in love with this** non-traditional wedding reception**, couple, and the bride's gorgeous nontraditional wedding dress. Don't you just love how sexy and fun they are! They started their day at the local courthouse with their adorable baby boy and finished the celebration at Joe T. Garcia's Mexican Restaurant, which has beautiful decor inside and out. If you're looking for a relaxed, garden wedding in Fort Worth, Texas this is the place to check out.
---
2

Brooklyn Botanic...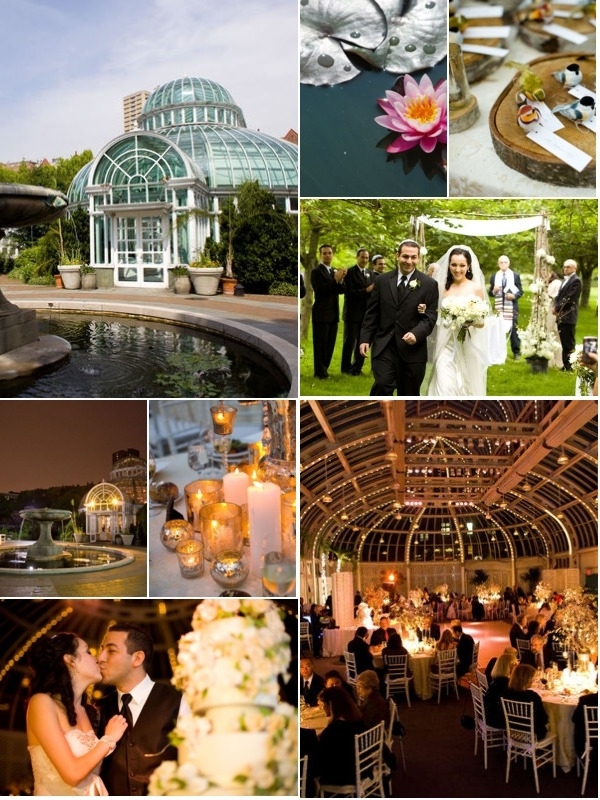 Photos: Henry Shootsvia StyleMePretty
Another stunning location for a garden wedding and who would have thought it was in the middle of Brooklyn! I love the green house look of the conservatory, beautiful for a night time wedding to just look up at the night sky and dance underneath the stars. The ceremony and reception took place at theBrooklyn Botantic Garden's Palm House. Where are you planning to have your garden reception?
---
1

House of Blues...

Have you taken a guess at which wedding inspired my reception post? Well if you thought it was this rockstar, House of Blueswedding reception, you were right! How awesome is this location? I love the House of Bluesand would have never thought that they host wedding receptions, that's why I love this so much! If you're looking for a cool, rock n' roll, offbeat reception, check out these funky photos and the bride's amazing Vivienne Westwoodheart shoes! Everything about their wedding is just too cool and badass!

Have you found the perfect place for your wedding reception?
---
Comments
Popular
Related
Recent