This weekend, April 24th, we will be celebrating not only the Easter holiday, but we will be celebrating our** first wedding anniversary**! There are so many ways to make it a special day and memory that will last a lifetime; first thing is to remember the love you share. Here are some other ideas, along with our wedding photos!
5

Toast the Good Life...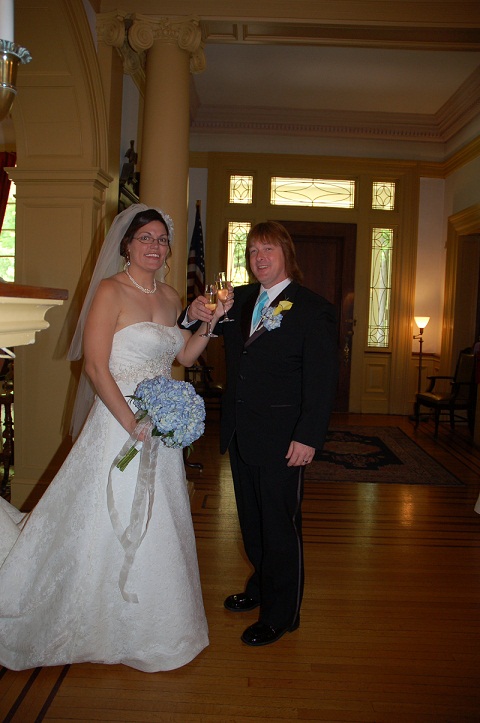 Before you make any plans open a bottle of champagne at home and toast to the wonderful year you have shared together. Open your wedding album, pull out the guest book, and turn on your video from your big day and make a plan to do this every year on your anniversary. Sometimes it's the little things that make for the best celebration.
4

Laugh a Lot...

Always live your life to the fullest, laugh like no one is watching, and love like you've never loved before. For some couples the first year of marriage can be the hardest, especially if you're adjusting to living with someone for the first time. Get back to the good times of being silly and being yourselves, for this one day don't worry about the bills, work, or anything else.
3

Eat Cake...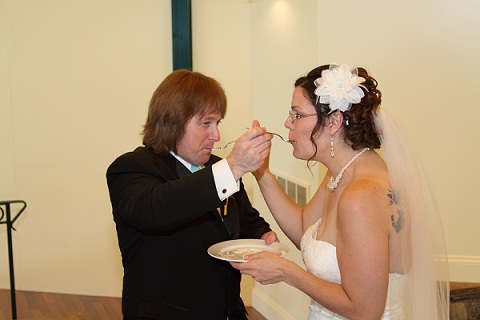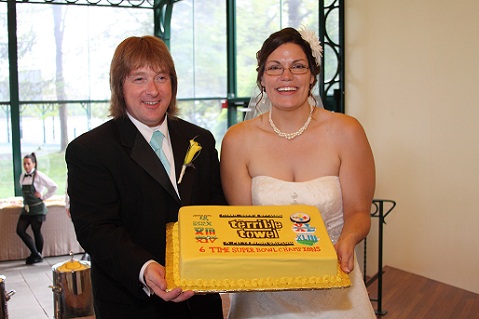 I can't wait to taste our frozen wedding cake, hopefully it will taste the same as it did on our wedding day! Will you be eating the top layer of your cake on your anniversary? Did you know that there is even a perfect way to wrap the cakeso it taste like it did the first time you eat it!
2

Friends & Family...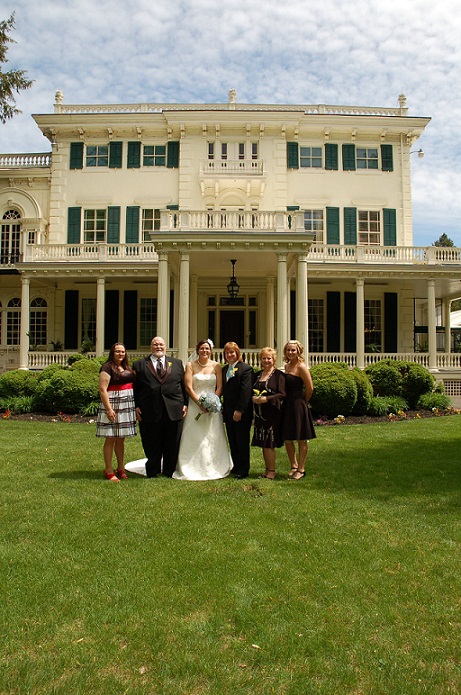 Your first wedding anniversary may not be as big of a celebration as your wedding day or even your 50th wedding anniversary, but it is still a big deal! Call up your close friends and family members, go out to dinner, and party all night long like you did on your wedding night.
1

Just the Two of Us...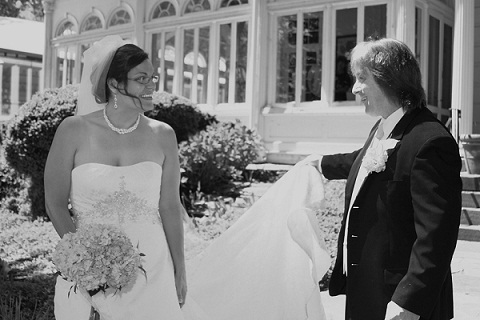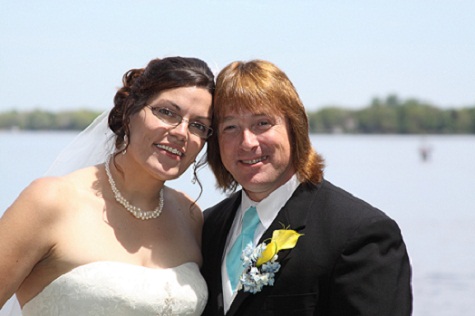 Whether you go all out and go on a second honeymoon, or just invite a few people over to share the memories with you, spend a moment in each other's arms to remember the day you said 'I Do'. This moment isn't about how big of a celebration you can make your anniversary, it's about the love you have for one another.
How will you celebrate your first wedding anniversary?
Photos: Pictures in a Snap
Venue: Glen Foerd Historical Mansion/Conroy Catering
Dress: Allure
Flowers: Flower Girl Florist