Metallic is the new black, or white in the wedding world, leading to lots of metallic wedding themes! Whether it shimmers with glitter or just shines its natural metallic glow, brides are having fun planning metallic wedding themes. From shoes to cake and everything in between, get your shine on with these metallic ideas for your big day...
---
1

Metallic Wedding Invitation...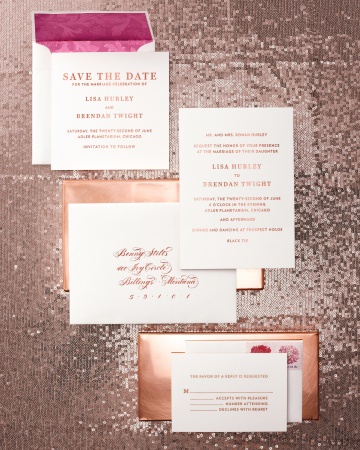 Get the party started with an invitation suite that lights up the room and shows off your metallic wedding theme plans. This set from Spark Letterpress is decorated with foil stamping to make the letters and images pop and shine. I love the copper envelopes; they are so unique and unexpected.
2

Metallic Wedding Dress...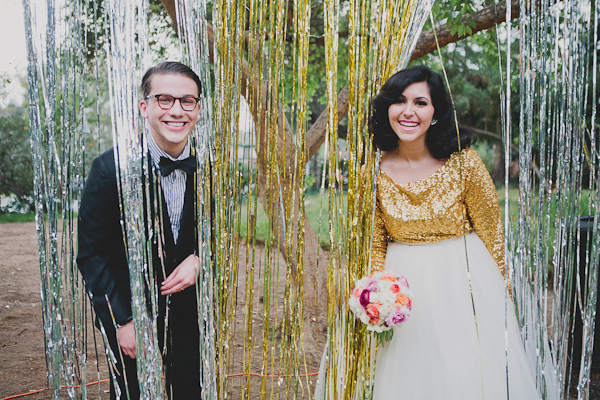 No you are not looking at a photography shoot, she is a real bride rocking a metallic wedding dress on her big day! I just love her spirit and carefree attitude; all brides should feel this way. Not only is she wearing a sparkly gold dress that matches perfectly to her metallic wedding theme, but this bride has metallic colored nails and shoes on as well! I'm crushing on this bride and wedding, how can you not love her unique style! You have to see the complete details over at inspiredbythis.com.
---
3

Metallic Nail Art...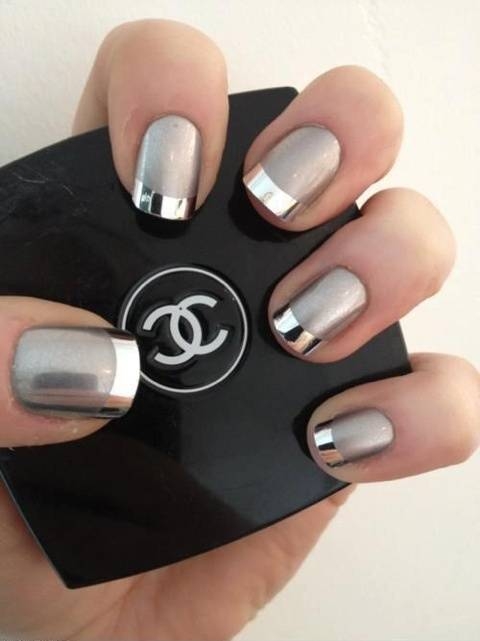 Speaking of metallic nails, how chic is this color combination of the toned down grey with the pop of silver tip! If you aren't as daring as the bride wearing a gold dress for her metallic wedding theme, try something a little less over the top and paint your nails to match your theme.
---
4

Metallic Bridesmaid Dress...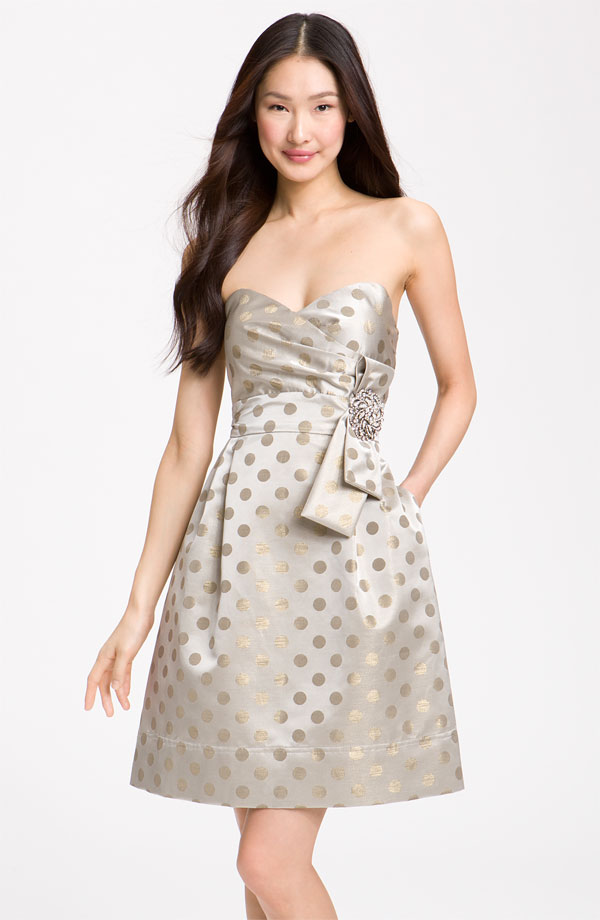 Whether you are planning a metallic wedding theme or not, you must admit this bridesmaid dress is pretty fabulous! The bow, the polka dots, and a little sparkle to top it all off...I want this dress for myself! This is the perfect dress for your bridesmaids if you are planning to get hitched for New Year's Eve. You can find it at Nordstrom for $148.00.
---
5

Metallic Wedding Shoes...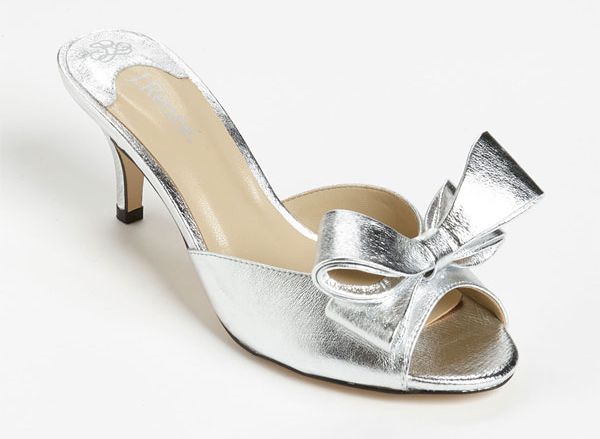 Continuing with the bow theme, I just couldn't resist sharing this adorable metallic heel with you. Now I know what you're thinking, "A heel with no strap for the big day spells disaster!" That's why this is just inspiration for your metallic wedding theme. Perhaps this could be a shoe for your bridesmaids to wear with their polka dot, bow dress instead.
---
6

Metallic Wedding Decor...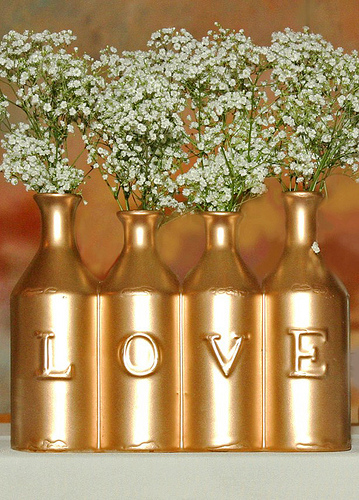 If you have a can of metallic spray paint or two, a few wine bottles, and a handful of friends then you can create a night of fun, oh and some wedding decor for your metallic wedding theme! If you aren't set on one color, mix and match copper, silver, and gold to set your theme apart from just being a gold or silver themed wedding. Stop by polkadotbride.com to see the complete details of this gorgeous DIY wedding.
---
7

Metallic Wedding Cake...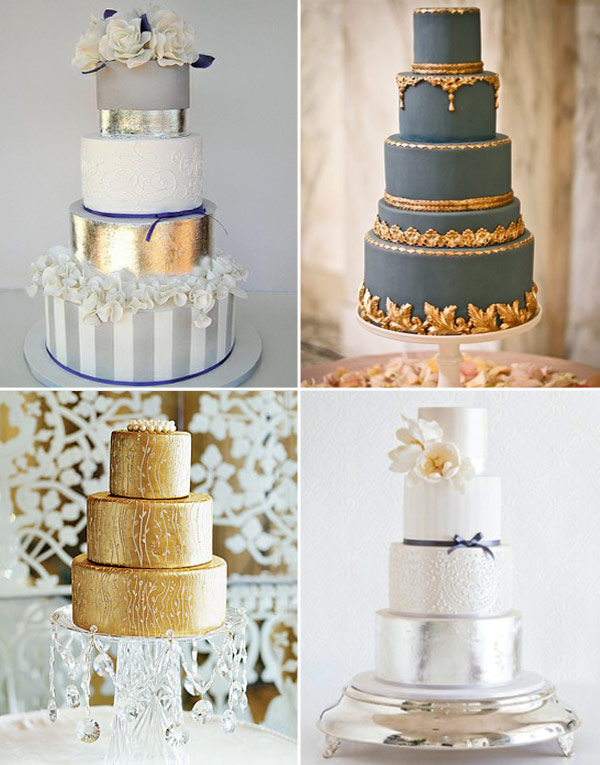 I've seen some pretty amazing cakes before, but I have yet to see cakes like these that look like liquid gold and silver! Do you think anyone would be crazy enough to wrap actual gold leaf around their wedding cake? That would be one expensive metallic wedding theme cake!
A head to toe metallic wedding theme may be a bit too much, so be selective and smart when choosing your attire and decor. What do you think? Is a metallic wedding theme something you would plan for your big day?
---
Comments
Popular
Related
Recent