Having blogged about so many amazing wedding ideas, you would think that we would have unique wedding escort cards on our big day. I really wish I would have planned something spectacular and memorable for them. If you have a theme surrounding your big day, you can really get creative with your wedding escort cards. Check out these ideas and share your thoughts with us on what you plan to use for your escort cards...
---
1

Succulent Tea Cup Escort Card...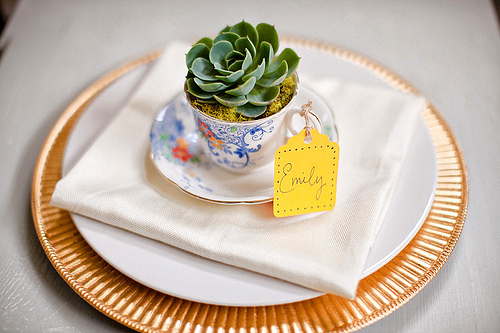 It's not just a succulent wedding escort card, but a succulent tea cup escort card! This would be a lovely idea for a rustic chic wedding; the succulent would complement your woodland, rustic decor while the tea cup adds to your sweet and soft color palette.
---
2

Pinwheel Wedding Escort Card...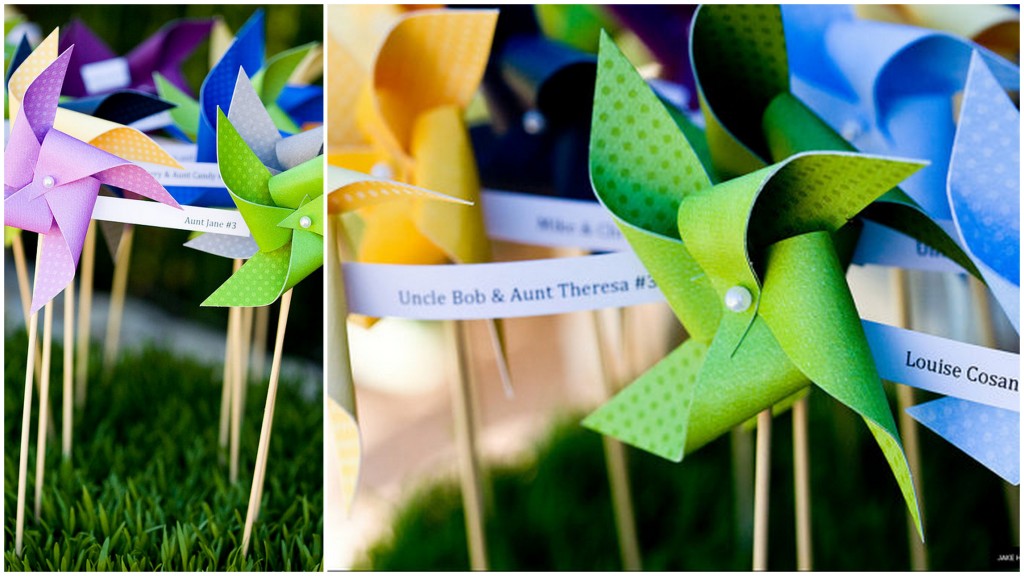 Spring is finally here and that means Summer is right around the corner. How adorable would these pinwheel wedding escort cards look with your Spring or Summer colors and decor? You could even place empty vases or tin cans on each table and have guests put the pinwheels inside to use as a centerpiece after they find their seats.
Trendinig Stories
More Stories ...
3

Personalized Button Escort Cards...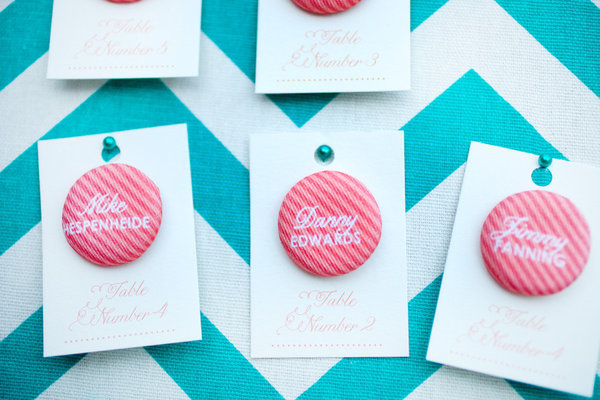 I love wedding escort card ideas that can double as a wedding favor. What's even better is when the escort card is something personalized and has their name embroidered on it. The bride from this wedding had each guest's name printed on fabric and then she individually made these with a button maker!
---
4

Cassette Tape Escort Cards....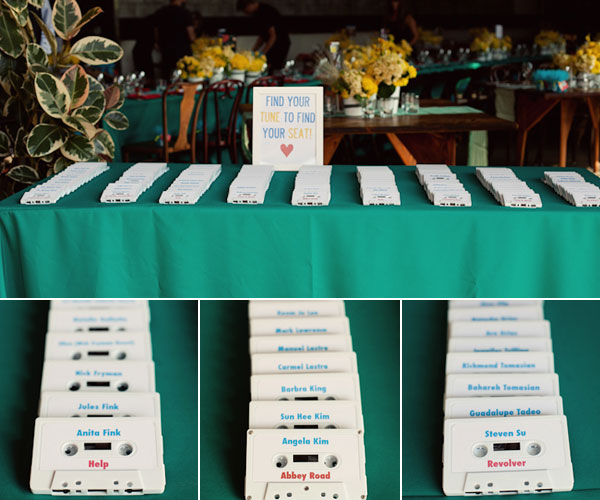 If the '80s are calling and you are rocking converse sneakers on your big day, then this is the perfect wedding escort card idea for you! What I love even more than these cassette tape escort cards is the music note guestbook the couple had as well. I'm pretty sure my friend Katie over at vintagevinyljournals.com would love this wedding. Music fans, stop by bridalguide.com to see the complete details.
---
5

Scrabble Tiles Escort Card...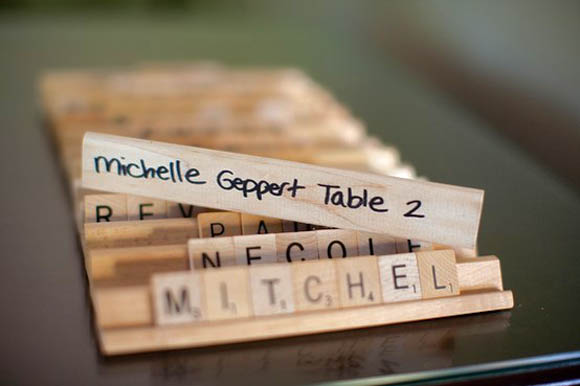 Do you play Words with Friends? Or perhaps on your first date you played Scrabble together and want to share that moment on your big day with your close friends and family members. Whatever the reason, you can't deny what a cute wedding escort idea these personalized Scrabble tiles are!
---
6

Toy Animal Escort Cards...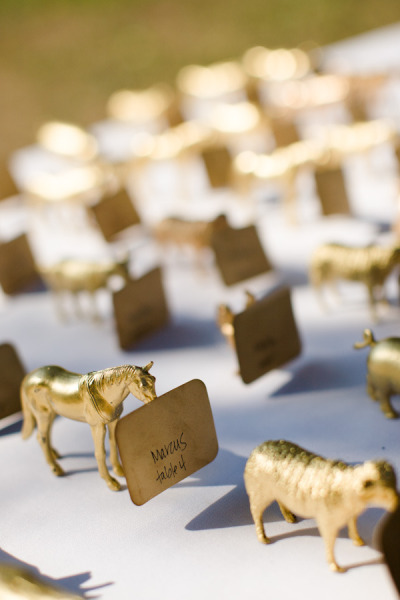 This whimsical wedding escort card idea has been trending for a while now and I can see why. Toy animals bring us back to a time of innocence, where there was no pressure to grow up and be responsible. So why not bring that happy feeling to your wedding day and share those good vibes with your guests? For a country chic wedding stick to your theme with farm animals or if you're planning to walk down the aisle at an aquarium, set out sharks, dolphins, and penguins to help your guests find their seats.
---
7

Taxi Cab Escort Cards...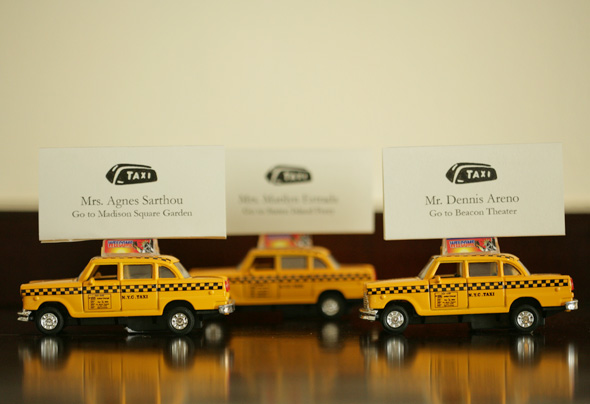 Whether you are planning a wedding day in NYC or a theme around the city that never sleeps, this wedding escort idea is one that will fit perfectly for both! Send your guests to their seats with an escort card that doubles as a favor and will leave them dreaming of the Big Apple when they take this little taxi home.
From chic to playful, there are wedding escort card ideas for every wedding theme. Personally I love the Scrabble tiles the most, what about you? What are you or did you use for your wedding escort cards?
---
Comments
Popular
Related
Recent