If you dream of being a princess bride, you probably should be looking at castle weddings. Where better to live the dream than in a fairy tale castle? Incredibly romantic and with a sense of the dramatic and historic, castle weddings are an event to remember for so many reasons. Come with me as we coo over some fabulous castles for weddings.
---
1

Dalhousie Castle, Scotland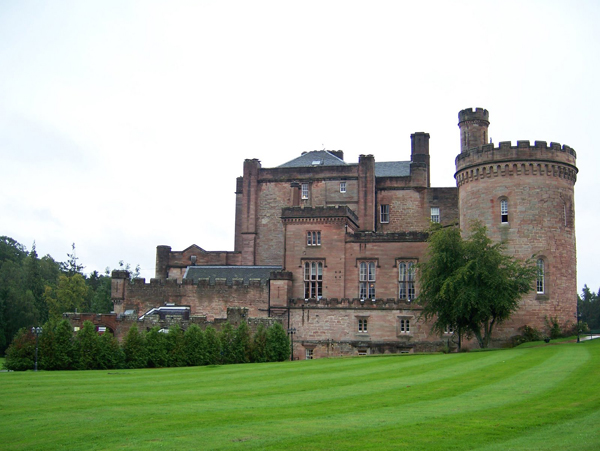 The UK has more than its fair share of venues for castle weddings than anywhere else and some of the best are in Scotland, where the wild ruggedness of the landscape is the perfect backdrop. Dalhousie Castle is an idyllic medieval pile, full of romance and history which includes having played host to royalty including Edward I and Mary Queen of Scots. Set in a riverside pasture and surrounded by forest, it is also only a very short distance from Edinburgh – a fantastic destination for a honeymoon. (And, you can even have your wedding ring delivered by an owl!)
2

The Artist's Castle, France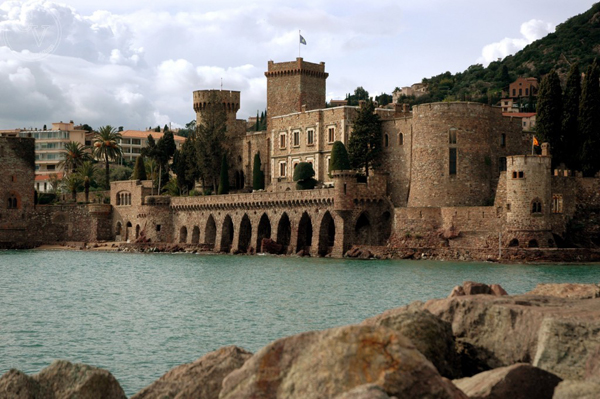 Do you dream of wedding castles by the sea? Here's the perfect answer. Located in beautiful Cannes on the French Riviera, The Artist's Castle dates back to the 14th century and couldn't get any closer to the sea, on a site first settled by the Romans 2,000 years ago. The magnificent building includes two towers, fortified walls, tall ramparts, a turreted gatehouse and terraces with a sea view. Photographs are taken in manicured formal gardens among the fountains and topiary.
---
3

Civitella Ranieri, Italy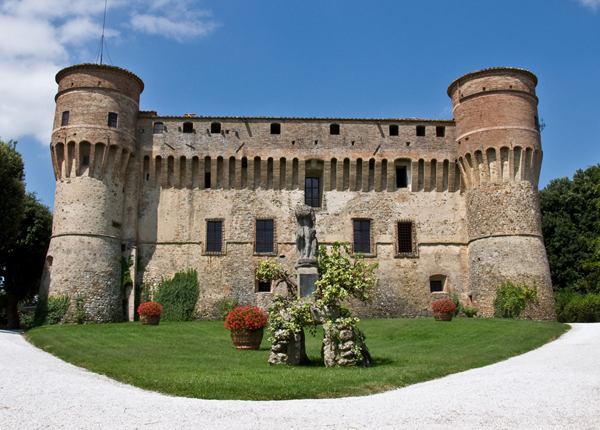 Castle weddings in Italy are slightly different to elsewhere. If you are having a catholic service, you have to get married in a church and have the reception in your chosen castle. Protestant weddings and civil partnerships can take place in a castle (or any other licensed venue). A superb location for weddings in Italy is Civitella Ranieri, a massive 13th century castle in the heart of Chianti country in Tuscany (close to Siena and Florence). Elegant and exclusive, Ranieri has delicious interior décor, superb grounds and fabulous views of the magnificent countryside.
---
4

Ashford Castle, Ireland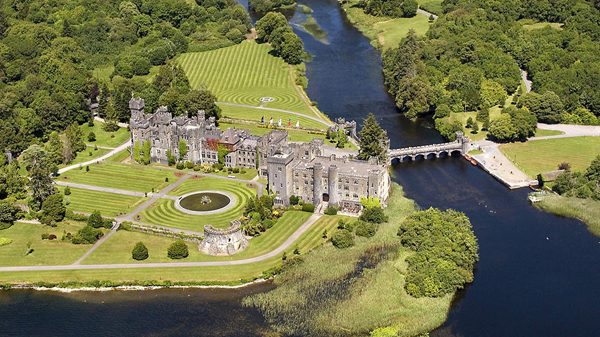 One of the best among some excellent castles for weddings in Ireland is Ashford. Located near the village of Cong in County Mayo, Ashford Castle is set in 350 acres of superbly maintained grounds and gardens and even includes a 9 hole golf course. It dates back to 1228 and has all the features you'd expect of a castle as well as many modern facilities, including an award winning gourmet restaurant. Stay on for your honeymoon and enjoy the legendary Irish hospitality and the countryside.
---
5

Falkenstein Castle, USA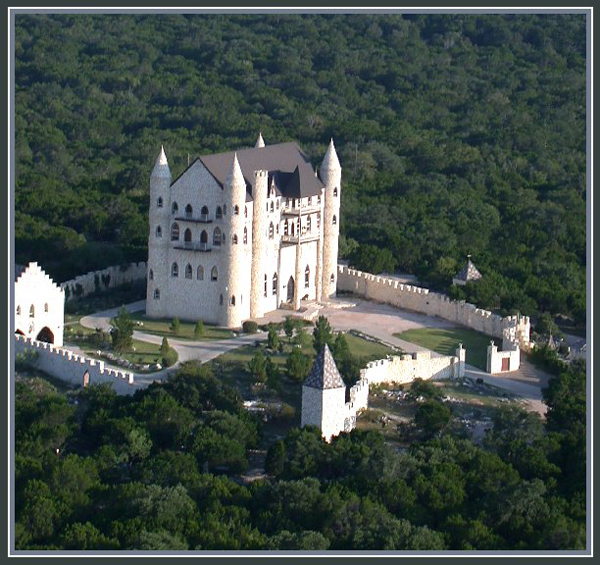 American wedding castles are never going to be as old as European ones but that doesn't make them any less worthy. Falkenstein Castle, near the town of Burnet in Texas, looks like something straight out of a Disney fairy tale. Perched on a hill, surrounded by walls and forest, it is a charm. The interior echoes olde worlde Europe and the grounds are perfect with manicured gardens, fountains and lily ponds.
---
6

Carreg Cennen Castle, Wales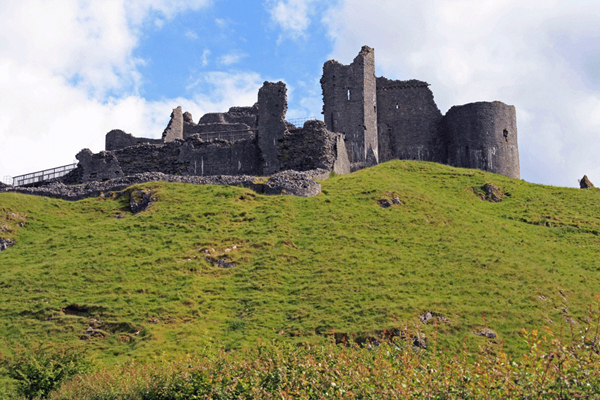 Surely one of the most unique wedding castles is the 13th century Carreg Cennen near Swansea in South Wales. Having been graced with titles such as "The most romantic ruins in Wales," it was also voted the Welsh Building of the Millennium. Yes it is in ruins, but sufficient structure remains so you can still determine it is a castle, and it enjoys a fantastic hilltop location affording views of the stunning countryside. There's even a deep limestone cave beneath the castle.
---
7

Neuschwanstein Castle, Germany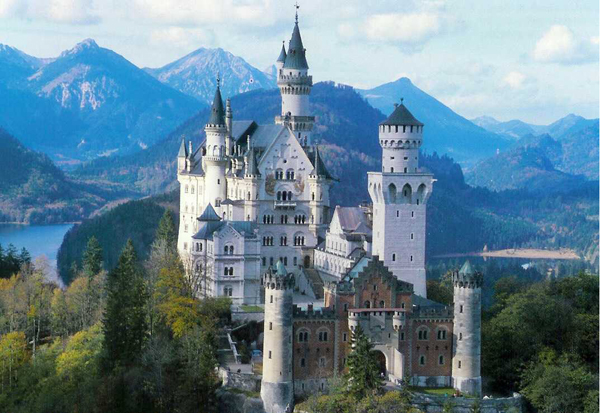 Like Italy, castles in Germany are not licensed to perform wedding services, so a church or civil wedding would need to take place with the reception in your chosen castle. And where better than Neuschwanstein Castle. This really is the epitome of romance and was surely the inspiration for the castle at Disney World. It's far from being the oldest of wedding castles in Germany, but when it looks like this, age is irrelevant. You will have to plan with military precision for a German marriage but can you imagine anything more perfect?
---
8

Paronella Park Castle, Australia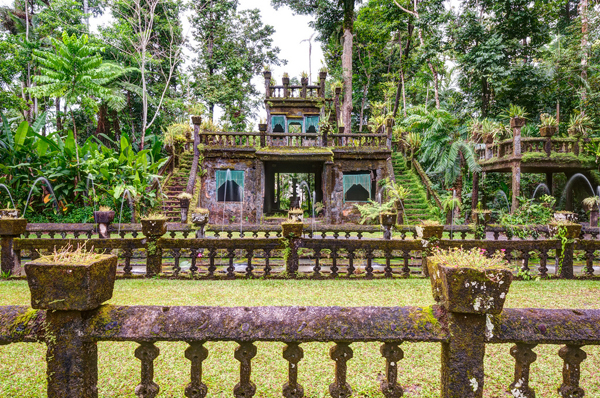 Like the USA, Australia is not blessed with a host of antique castles, but there is one wonderful location that definitely deserves inclusion in any list of the world's great wedding castles. Not only is your wedding ceremony held next to the charming Spanish Castillo but Paronella Park is a lush tropical Queensland reserve; a dream filled with lavish rainforest vegetation, awesome gardens, waterfalls, rock pools and ruins where your guest list is supplemented by beautiful birds, butterflies and bandicoots.
---
9

Pendennis Castle, England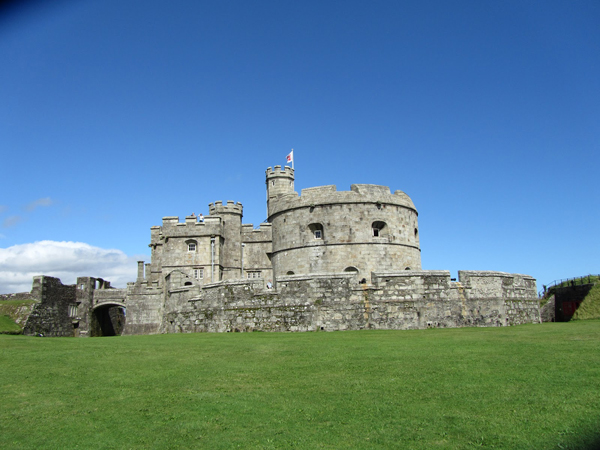 Built by King Henry VIII to fortify the Cornish coast, the link with the man who married six times makes this an amazing choice for a wedding. Pendennis Castle is licensed for civil weddings and the venue is divine. It is one of the most well preserved Tudor castles in the country and occupies the incredible setting of a headland near the fishing port of Falmouth.
---
10

Craigdarroch Castle, Canada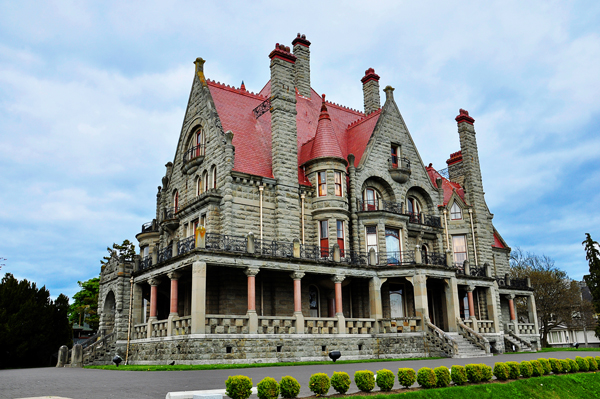 Although this is by far the newest of the wedding castles in the list, its delightful revival features incorporate plenty of characteristics of Italian, Spanish and French architecture from the 11 and 12th centuries. There is no chance that you and your guests wouldn't be whisked straight back in time from the moment you enter the Porte-cochere entrance. Everyone will be impressed by the stained glass, sweeping oak staircase and detailed woodwork. Craigdarroch Castle is a National Historic Site in Victoria, British Columbia.
Aren't they magnificent? Any of these venues are magical places for castle weddings. Which would you choose?
---
Comments
Popular
Related
Recent