Wearing a garter is a classic wedding tradition, and with the help of these nine creative wedding garter ideas, you can be sure to surprise your groom with something fun and personalized. From garters featuring military emblems and sports logos to steel flasks and peacock feathers, the possibilities are practically endless. Plus, even if your wedding has a formal and classic vibe, your garter is a great place to add a small touch of playfulness. Searching for the best design to suit your style? Check out some of my all-time favorite wedding garter ideas.
---
1

Vintage Design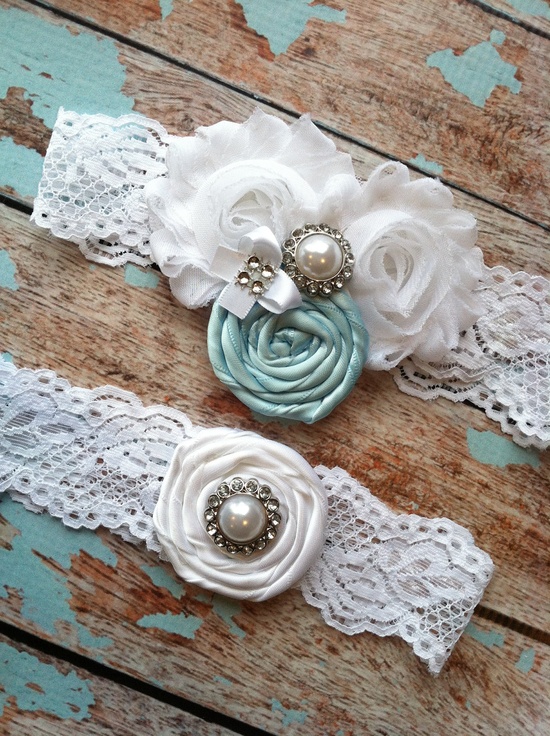 Since vintage weddings continue to be a hot trend, it only makes sense that there are a seemingly limitless number of vintage wedding garter styles to choose from. I particularly love ones that feature delicate details like the lace, pearls and roses seen here. Including a special touch of "something blue" is also one of the most popular and beloved wedding garter ideas.
---
2

Military Emblem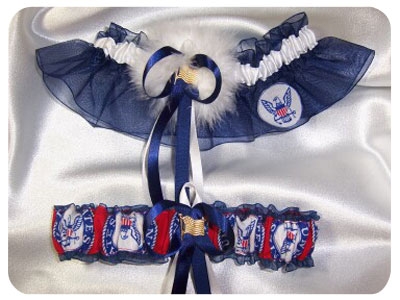 When your groom is in the military, why not honor that service with a themed garter featuring the emblem specific to his branch? The one seen here symbolizes the U.S. Navy, and you can also find garters showcasing the emblems of the Army, Marine Corps, Air Force and Coast Guard.
---
3

Sports Theme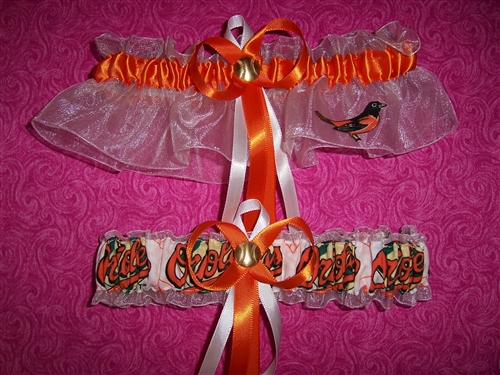 Show some team spirit by choosing a garter that features the colors and logo of your guy's favorite team. I've even seen especially creative "house divided" styles that honor a couple's favorite rivals!
---
4

Job or Hobby Theme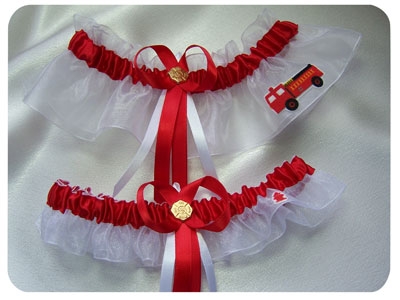 I just love this red-and-white fire engine garter and have also seen similarly unique designs perfect for brides marrying police officers, musicians, NASCAR lovers and more. Which job or hobby best represents your guy?
---
5

Holiday Colors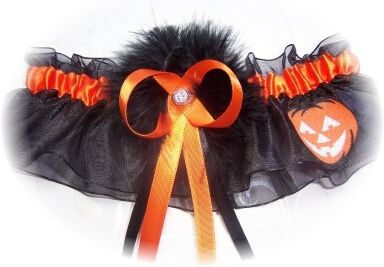 Is your wedding taking place on or around a specific holiday, such as Christmas or Halloween? Even if your actual wedding theme doesn't revolve around the holiday, including its colors or symbols on your garter is a fun way to celebrate the season.
---
6

Honoring Heritage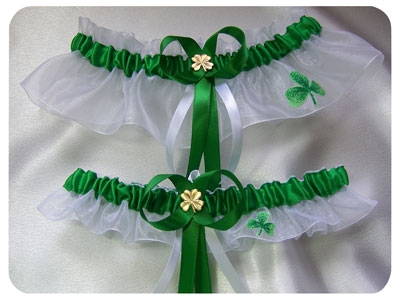 While this garter would of course be just perfect for St. Patrick's Day, it's also the one I chose to honor the Irish heritage my husband and I share. Are there certain colors or symbols that represent your heritage? Your garter is a great place to show them off!
---
7

Peacock Feathers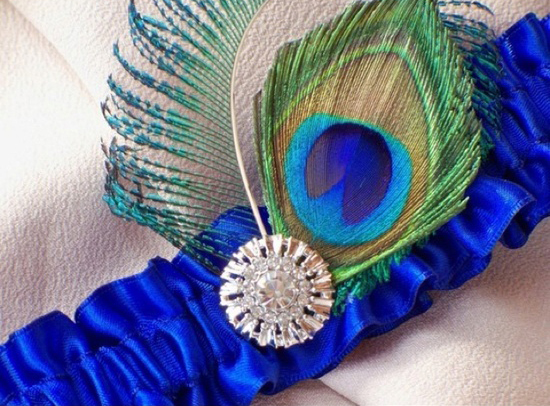 Love peacock prints? Give your garter a little extra flair by including a feather or two. Along with the actual feathers themselves, the brilliant blue fabric and shiny pin seen here are just too pretty to pass up.
---
8

Crystal Beading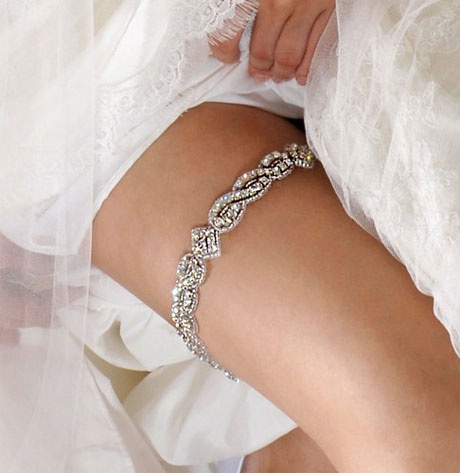 Want a garter that's every bit as eye-catching as your jewelry? Go glam by adding an extra touch of bling under your dress with oodles of sparkly crystals.
---
9

Steel Flask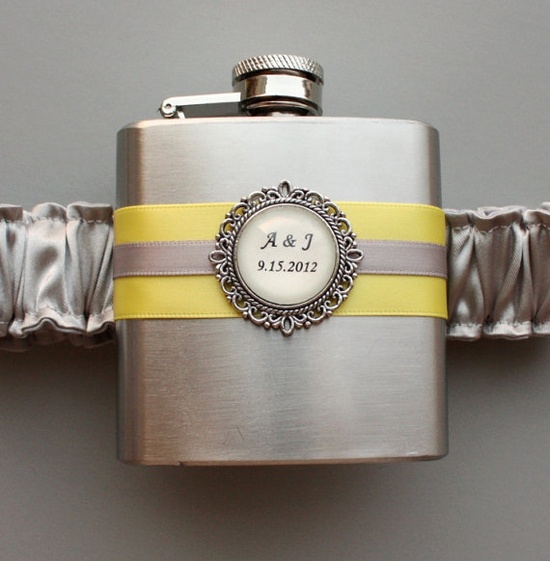 Looking to add a few extra laughs throughout the evening? This silver garter with an attached flask is offbeat and fun, while the initialing also adds a touch of vintage class.
Now that you've seen some of my favorite wedding garter ideas, it's time to go out and find your own! Etsy has tons of imaginative options available, and Garters by Kristi is another great place to find themed novelty garters, including some of those pictured here. Are you planning to wear a garter? Which of the ideas mentioned here is your favorite?
More
Comments
Popular
Recent