8 Special Ways to Honor Mom at Your Wedding ...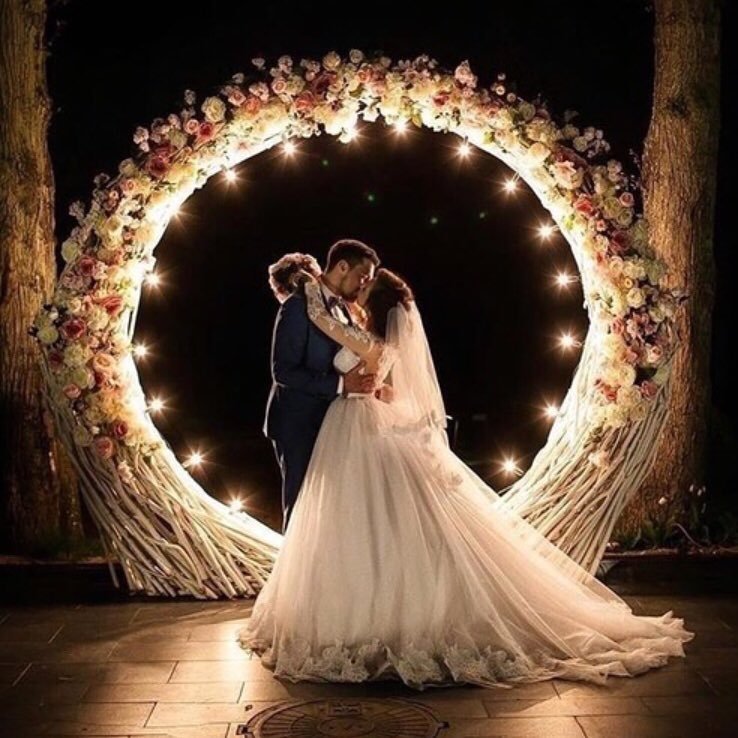 While you and your fiancé will surely be the main ones in the spotlight, there are also plenty of wonderful ways to honor mom at your wedding, along with your fiancé's mother and any other amazing women in your life. Want to help make mom a special part of your celebration? From walking down the aisle together to preparing a special corsage with her favorite flowers, here are eight great ways to honor mom at your wedding that are sure to bring a smile to her face and help you create incredible memories together.
1.

Walk down the Aisle Together
Who says dad gets to have all the fun? Even though walking down the aisle with your father or another special man, such as a brother or grandfather, has long been a beloved tradition, many brides are now also including mom, as well. Whether your mother joins you and someone else or walks you down the aisle on her own, sharing this heartfelt moment is by far one of the best ways to honor mom at your wedding.
2.

Have a Rose Presentation
Whether or not your mom walks you down the aisle, giving her a rose or other special flower she loves at the start of or during the ceremony is yet another thoughtful way to honor her. Several years ago, a bride told me she had asked her florist to tuck two loose stems of roses into her bouquet, which she then pulled out and presented to her own mom and new mother-in-law. As you can imagine, there was definitely a need to break out the tissues!
3.

Give Her a Special Corsage
It's customary to give your mother a corsage to wear during the wedding, so why not make the gesture extra special? Instead of having your mom's corsage created to match the flowers in your bouquet or your bridesmaids', surprise her with a personalized corsage made with her favorite flower or even the type she carried on her own wedding day. Doing this for mom and other special ladies, like your mother-in-law and grandmothers, will let them know just how much you value their love and support.
4.

Arrange a Mother-Daughter Dance
Although father-daughter dances are most common, more brides are also working a special mother-daughter dance into the evening, as well. Like the idea and want to find the perfect song? I especially love "Mama's Song" by Carrie Underwood, along with other favorites like "What a Wonderful World" by Louis Armstrong and "My Wish" by Rascal Flatts.
5.

Wear or Carry Something of Hers
Even if you don't want to wear your mom's wedding dress, there are plenty of other items you can choose instead, including jewelry or a veil. It's also a sweet idea to have the stems of your bouquet wrapped in fabric from your mother's gown and adorned with a special item that's dear to her, such as an heirloom brooch. And if you do want to consider wearing her dress but think the style may be a bit too outdated for your liking, talk with a seamstress about whether it might be possible to alter and update the gown to make it feel a bit more modern.
In addition to the classic portrait shots and pictures of your mom helping you get ready, I'm also a big fan of capturing some additional creative shots, like you and mom partying together on the dance floor or showing off both of your wedding rings. I've even seen especially beautiful images featuring three generations of rings, including yours, your mom's and your grandmother's. Do you love this idea, too? Talk with your photographer about adding it to your shot list.
7.

Include a Unity Candle Ceremony
If you're lighting a unity candle during the ceremony, it's common to ask your mother and your fiancé's mom to participate by each lighting a separate family candle, which you and your fiancé can then use to light the main one. Want to include your dads or other close family members in this ritual, as well? Go right ahead!
Finally, and importantly, don't forget to thank mom when giving a speech during your rehearsal dinner or the reception itself. Even though you will surely want to talk about your partner and thank your guests for sharing the occasion with you, this is also the perfect opportunity to honor your parents and other special family members by acknowledging their role in your lives. Sending a card and thank you gift after the wedding is always a nice gesture, too.
Are there any other special ways to honor mom at your wedding that you especially love? Will you be giving any of those mentioned here a try?
{{#comments_count}} Show Commnents ({{comments_count}}) {{/comments_count}}