As hard as it is to acknowledge that beloved family members and friends can't be with you to celebrate, there are many heartfelt wedding memorial ideas that can help you honor them. From setting up a memory table to affixing a lovely photo charm to your bouquet, here are seven wedding memorial ideas sure to help you remember that these special people are and always will be present in spirit.
1

Memory Table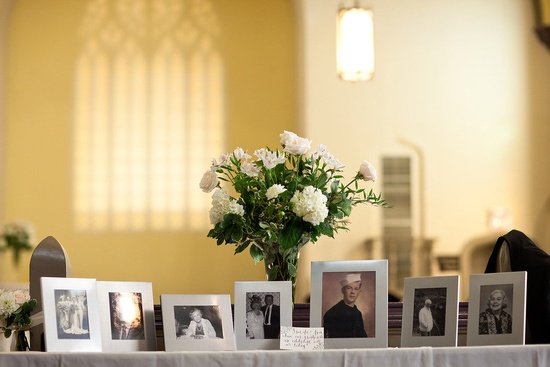 By far one of the most popular wedding memorial ideas, setting up a memory table featuring pictures of your departed loved ones is a wonderful way to honor their unforgettable role in your lives. Candles, flowers and even special quotes or messages always make nice additions to the display.
2

Memorial Candles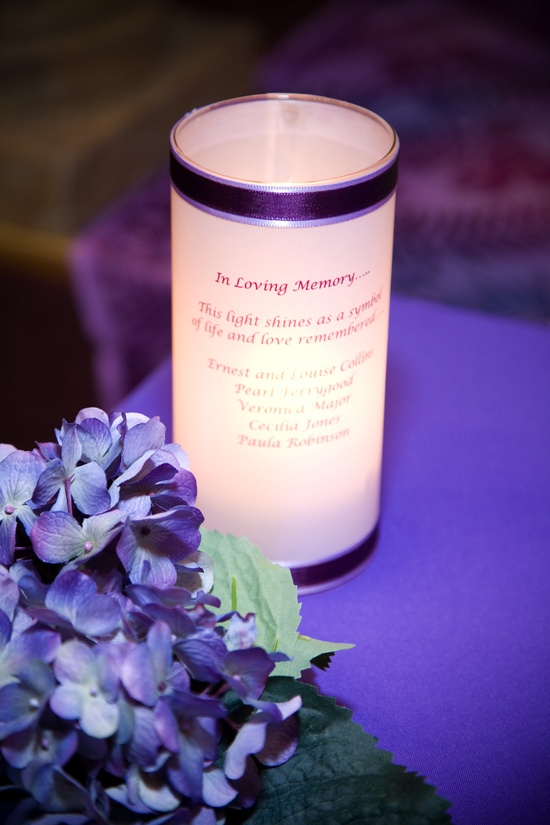 Do you love the memory table idea and plan to set one up? As a beautiful addition, you can consider having special candles made that include loved ones' names and even a few favorite sayings or poems that make you think of them. These will look beautiful displayed alongside framed photos, and some couples might also want to include a candle-lighting service during the ceremony. Memorial candles come in a wide variety of sizes and styles, making it easy to choose the ones that best represent those you wish to remember.
3

Slideshow Images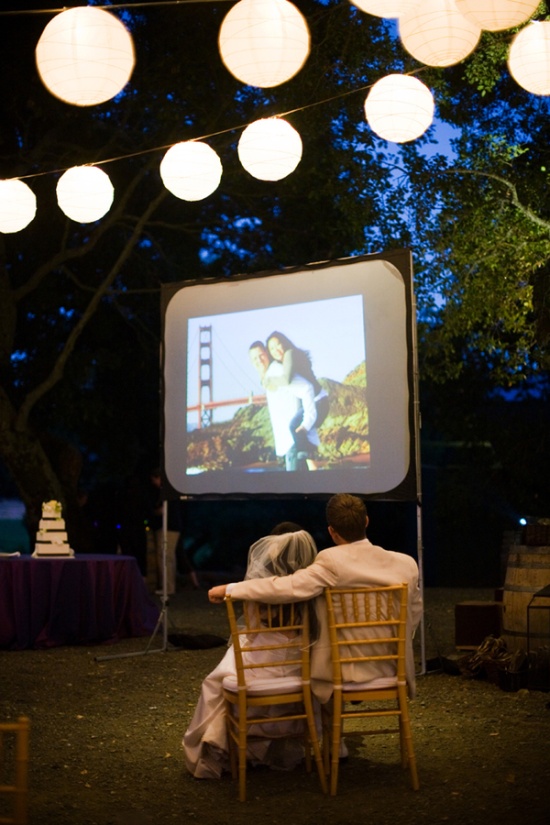 If you're planning to feature a slideshow during your reception, be sure to include a few photos commemorating the times you shared with departed family members and friends. You might also consider including a designated slide toward the end that lists the names of those you wish to honor.
4

Bouquet Charms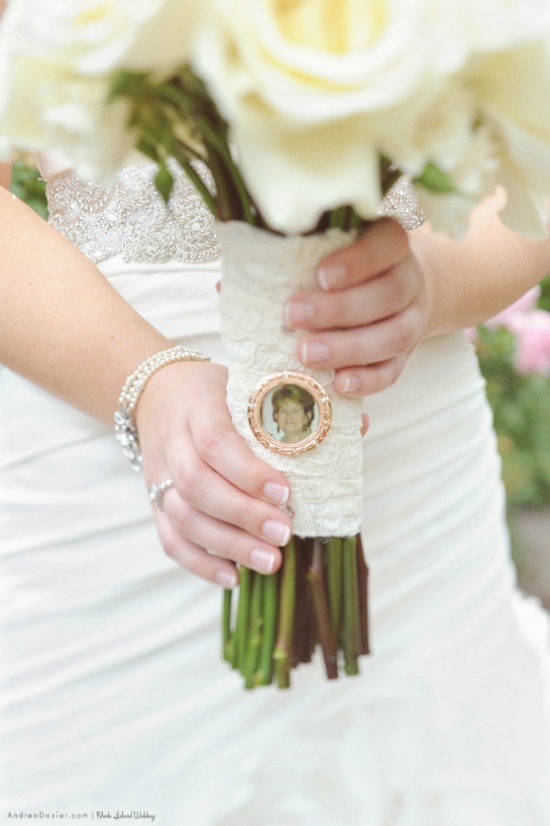 When a beloved relative, such as a parent or grandparent, can't be with you, it's especially nice to attach one or several photo charms to your bouquet to help honor their memory. Of course, charms don't always have to be hung from your bouquet, either, and can also be affixed to other items like handkerchiefs, bracelets and even the backs of your shoes, allowing your loved ones to symbolically walk you down the aisle.
5

Special Accessories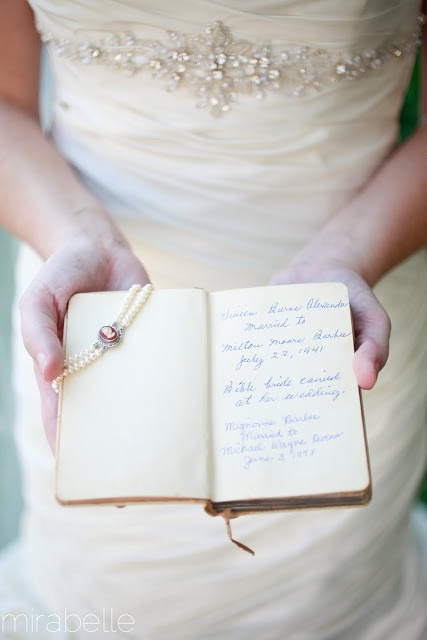 Yet another wonderful way to honor the memory of a loved one who has passed is to wear or carry an accessory that belonged to him or her, such as a jewelry item, pocket watch, bible or anything else that's special. Some brides even choose to have their bouquets wrapped in fabric from a beloved piece of clothing, such as a mother or grandmother's wedding dress.
6

Butterfly or Dove Release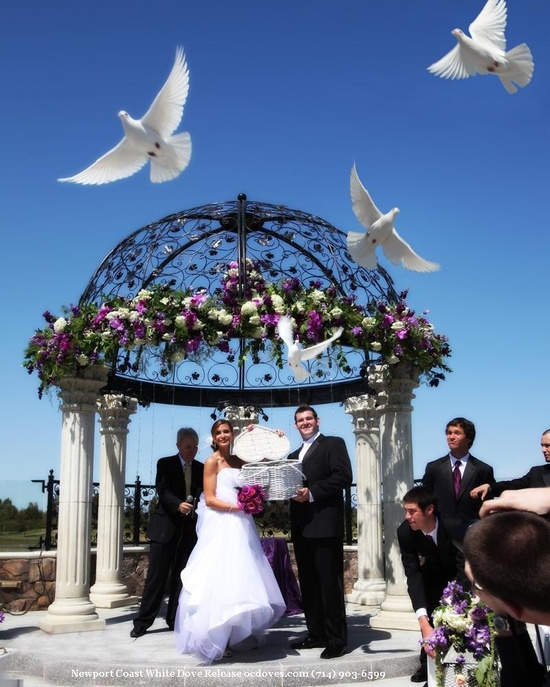 Whether you choose to involve all of your guests or just you and your partner, including a butterfly or dove release during the ceremony can be a perfect way to honor deceased loved ones. Some couples might also choose to include the reading of a favorite poem or the playing of a special song during this portion of the ceremony, which is of course something that can be done on its own, too.
7

Empty Chair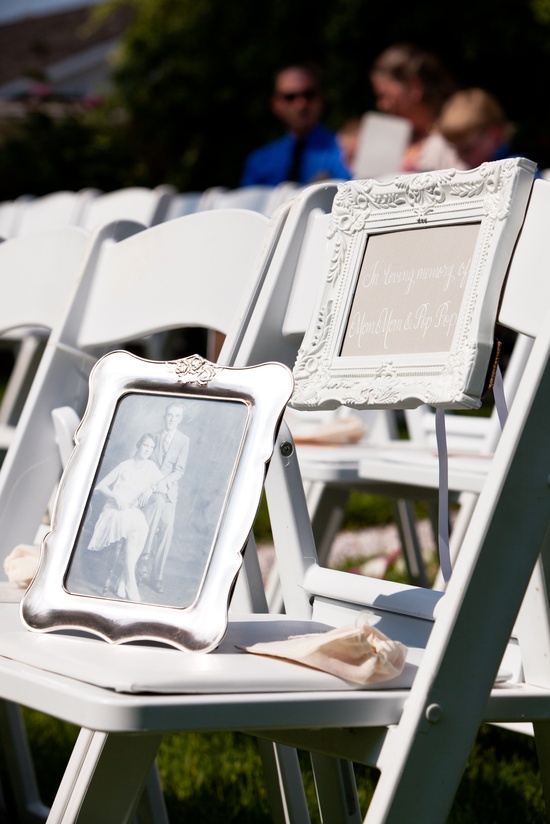 Finally, reserving an empty chair for a departed loved one is an incredibly heartfelt way to keep the person's memory close throughout the ceremony. As seen here, you can set up items like plaques, photos or flowers to let everyone know what a special purpose the chair serves.
What are some of your favorite wedding memorial ideas? How are you planning to honor departed loved ones?