Winter Wedding Invitations have the ability to be very special, dramatic, and festive. Or, of course, they can be subtle, simple, and elegant. Or sparkling, dazzling, and glitter-fied. You get the idea! There are tons of great ideas for winter wedding invitations floating around out there. If you're planning a wedding this winter, next winter, or the one after that, it's all good – you'll definitely be needing some ideas for stylish invitations. Don't worry, I've got you completely covered, because here are a variety of unique ideas for winter wedding invitations you're sure to love!
---
1

Picture Perfect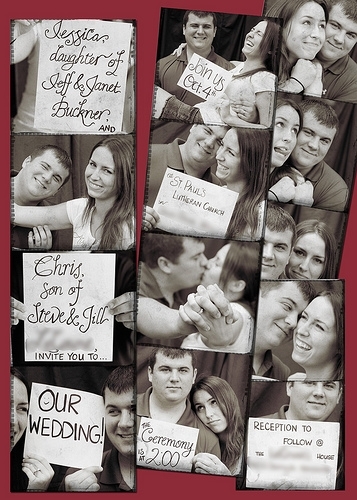 All right, so these kinds of winter wedding invitations can be used any time of year. I can't help it, though, I think these are adorable. They're relatively inexpensive but incredibly unique, and they can actually be used as art afterward. In fact, this is the kind of invitation that doubles as a great wedding favor, because your guests can have it framed after the big day!
---
2

A Sack of Love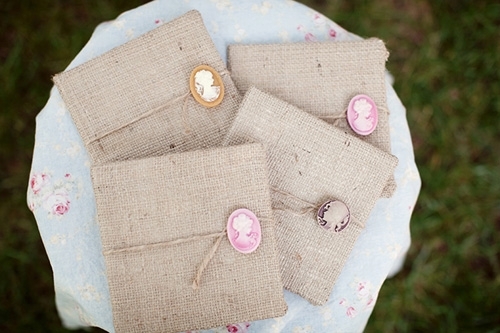 Who would have thought burlap could be used to make an elegant invitation? I love these invites, though. The cameo gives them a touch of elegance – and, again, your guests and love ones will have something by which to remember the occasion.
Trendinig Stories
More Stories ...
3

Unbreakable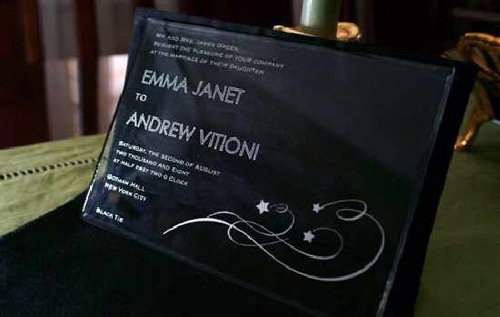 This kind of invitation might get expensive, but I love the idea of etched glass. How gorgeous is this? The design possibilities would lend themselves well to winter wedding invitations. This is something both you and your guests could keep forever.
---
4

That's the Ticket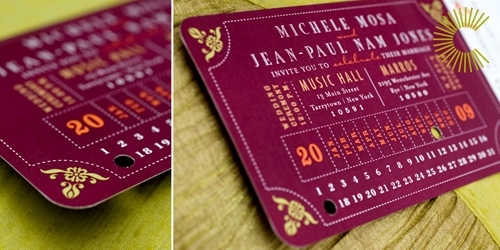 Invitations made to look like letter punches or tickets are delightfully vintage. They, too, could be used any time of year, but here the color is wonderful for a winter wedding. This is incredibly unique, and the design is so inventive! You've got all the information you need on one little card!
---
5

Pine Cone Promises
So many winter wedding invitations incorporate the same old snowflakes. I love this option not just because it veers away from the traditional color scheme but also because you don't see actual snowflakes on many invitations, let alone the addition of authentic pine cones!
---
6

A Cut above the Rest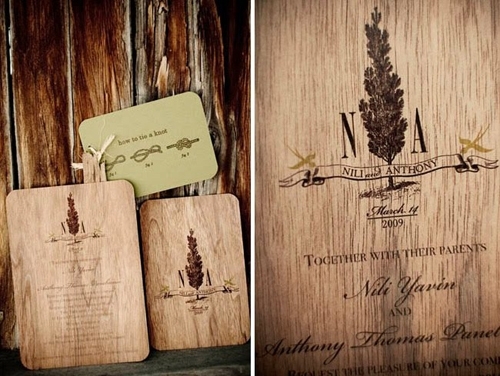 This rustic looking woodcut is just gorgeous. The whole idea of wood makes you think of winter anyway, you know? The etching on this is truly one of a kind, and this invitation is, again, so unique that your friends and family can keep it forever.
---
7

An Ornamental Invitation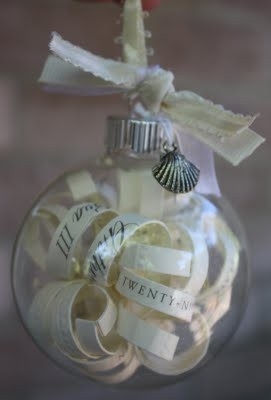 Some winter wedding invitations take a lot of work, but they're completely worth the effort. This is one of those. You have to make sure that the pertinent information is showing – such as the date and the location, which can partially be seen here. The fact that it can be used as an ornament as well is just the icing on the (wedding) cake.
---
8

Forever Flowers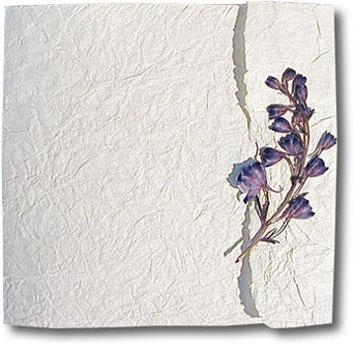 This invitation makes use of pressed flowers, and it is just gorgeous. You can incorporate the flower you'll be using in your ceremony to make it even more special. This can also be an excellent way to go green with your invitations!
There are so many winter wedding invitations to choose from, it really depends on your theme. You can go with more traditional winter wedding invitations or choose something totally out of the ordinary – it all depends on what suits your special day! What kind of winter wedding invitations do you think you'd like best?
Top Image Source: weheartit.com
---
Comments
Popular
Related
Recent