8 Potential Wedding Disasters …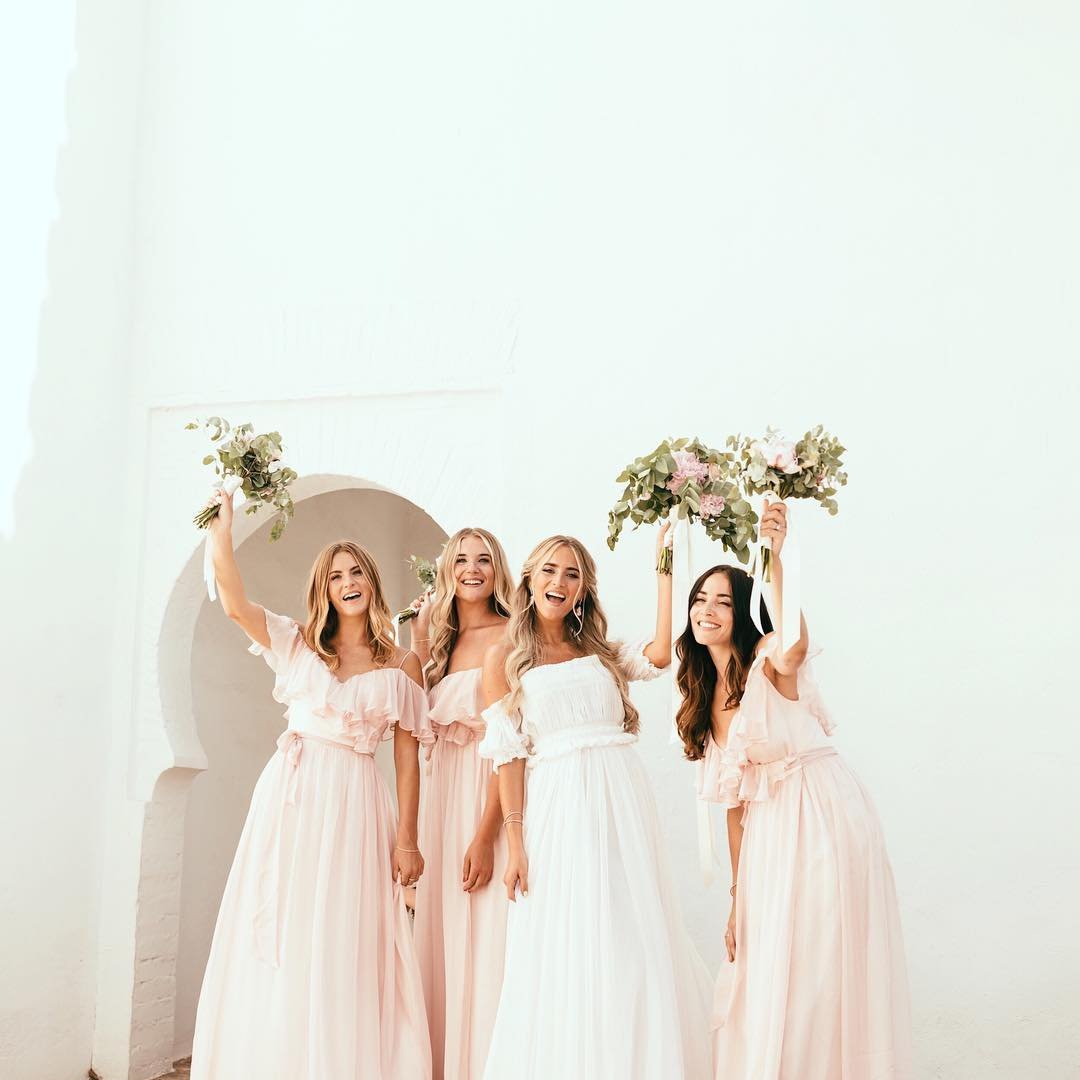 Is there anyone who doesn't get stressed when organising a wedding? There are so many factors involved, so much to arrange, and so many things that can go wrong. In fact, the whole process is a potental disaster. Here are some of the problems to watch out for …
1.

Absent Friends

Pity the bride and groom who got married during the recent bad weather in Europe – probably half the guests wouldn't have got there. Weddings overseas could also be sabotaged by transport strikes. And then there's the possibility that one of the not-so-happy couple will get cold feet and fail to show …
2.

Damaged Dress

We've all heard the stories of the nervous best man who treads on the bride's dress and tears it, or the drunken guest who spills red wine all over her. On the one day when a woman really wants to look her best, the thought of some disaster befalling her expensive gown is a nightmare.
3.

The Cake

Even something as relatively minor as the cake is at risk of problems. The bakery could make a mistake or fail to deliver. Someone could drop it while it's in transit. Or the cake could collapse.
4.

The Venue

Here is where it really could go horribly wrong. I've heard of couples booking a venue, then finding out that it's been double-booked and told to find an alternative. Or the venue is flooded two days before the reception.
5.

Drunken Relatives

NEVER, never offer a free bar at a wedding. Assuming the ceremony goes off without a hitch, and the venue doesn't burn down, there is still a high risk of your embarrassing uncle getting utterly plastered and revealing family secrets, or friends of the groom propositioning the bride.
6.

Family Fights

And then there's the weddings that end up in the paper … on the news page, not in the wedding section. Being emotional occasions, they can bring out the worst in people, and old grievances end up with a fight breaking out and half the wedding party in the cells.
7.

Caught in the Act

Amazingly, some grooms seem to forget that they've just got married, and think it a good idea to get friendly with one of the bridesmaids. It's not very easy to be discreet with 100 people wandering around, so the chances of getting caught are pretty high.
8.

Photo Failure

There's one final potential disaster. Just when you congratulate yourself at getting through the wedding without any of the above, you find out that the photographer has managed to lose all the pictorial mementos of your special day. Thus you're left with amateur snaps (which might actually be better despite the small fortune you paid the 'professional'.

Have you ever been to a wedding where things went horribly wrong? Were your own nuptials marred by fights and disasters? Do you laugh about it now, or was the whole day spoiled?

Top Photo Credit: Nathan & Raquel

{{#comments_count}} Show Commnents ({{comments_count}}) {{/comments_count}}