Elizabeth Taylor, as we all know, is a true beauty icon and will be missed by so many. Her life in Hollywood was always in front of the camera and that was no different when it came to her wedding day, her many wedding days. This is a tribute to Liz; her beauty, her life, and her many beautiful wedding gowns. May she live on forever.
---
8

Elizabeth & Larry...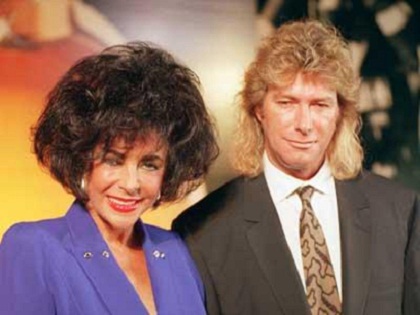 Photo: BusinessInsider.com
In 1991 Elizabeth Taylortook her last husband, Larry Fortensky. They were married on the Neverland ranch of her long time friend Michael Jackson. Michael walked the beautiful bride down the aisle that fall day so she could wed her construction worker groom and live happily ever after....for five years at least.
7

Liz & John...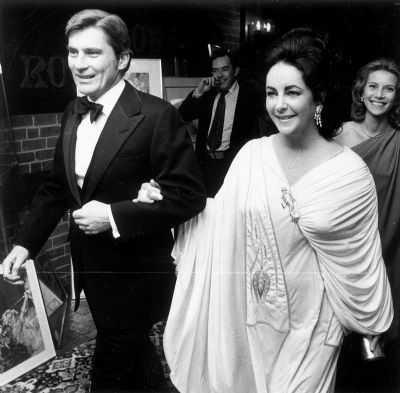 Photo: IfitsHipitsHere.blogspot.com
With all of the many men Liz married you knew there had to be a politician in there some where. In 1976 Elizabeth marriedJohn Warner, a republican from Virginia who became Senator two years after their wedding. Their marriage lasted six years.
6 & 5. Elizabeth and Richard...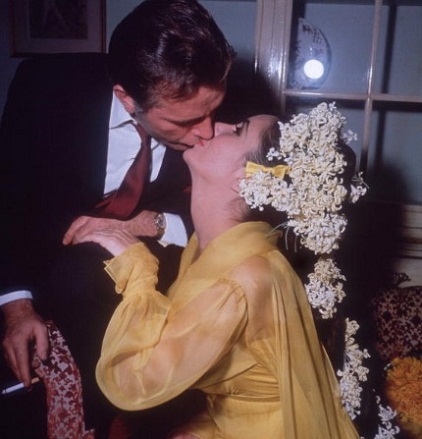 Photo: Glamour.com
Not only did Elizabeth Taylor marry actor Richard Burtononce in 1964 for 10 years, but they married again after their first divorce, but sadly divorced again a year later in 1975. They costarred in many films together, including the expensive production of Cleopatra, Who's Afraid of Virginia Woolf?, and Taming of the Shrew.
---
4

Elizabeth & Eddie...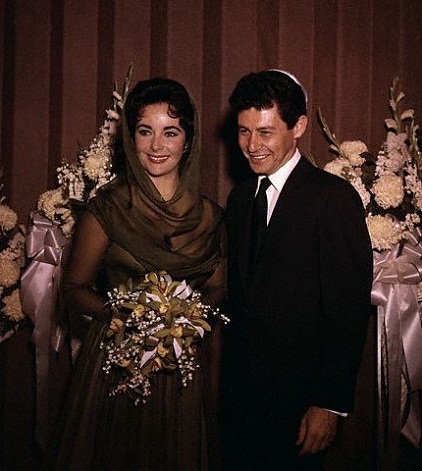 Photo: Glamour.com
All of the men in the world were'nt good enough for Liz after her husband Michael Todddied in a plane crash. She went to his best friend, actorEddie Fisher, for support and later love! At the time Eddie was married to Taylor's best friend, actress Debbie Reynolds, but that didn't seem to bother Liz. The two were married in Vegas after she converted to Judaism, but the marriage ended in divorce number three.
---
3

Liz & Michael Todd...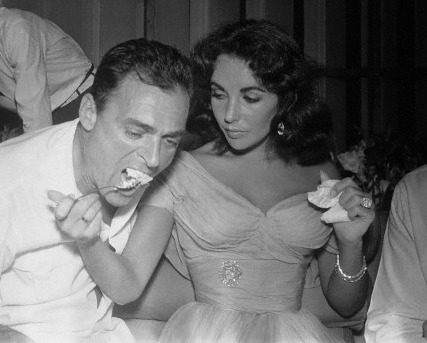 Photo: Glamour.com
Ironically with her third husband, film producer Michael Todd, Taylor had her third child. Todd and Taylor were married in 1957 with two ceremonies, one in Spain and another in Mexico. Her best friend, Debbie Reynolds and her soon to be forth husband (at the time Debbie's husband), Eddie Fisher, served in the wedding party!
---
2

Elizabeth & Michael Wilding...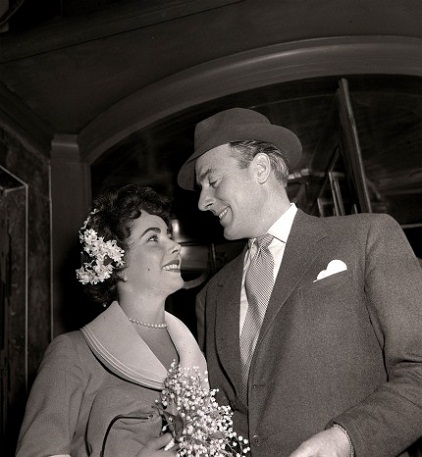 Photo: Glamour.com
Although her marriage to british actor Michael Wildingonly lasted five years, he would give Taylor two very special loves of her life, that is her first two children. They were married in 1952 and divorced in 1957, only two years after their second son, Christopher, was born.
---
1

Her First Husband, Conrad Hilton...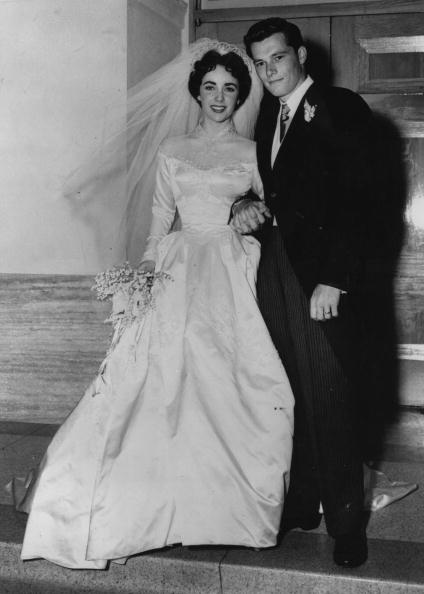 Photo: Glamour.com
For her very first marriage Taylor wed Conrad Hilton Jr., son of Hilton Hotelfounder Conrad Hilton. That means that at one time, before she was even born, Paris Hilton'sgreat-aunt was Elizabeth Taylor! This marriage only showed signs of things to come as they divorced a little less than a year later in 1951.
She was a strong, beautiful woman who did many great things in her life, which included being the founder of the Elizabeth Taylor AIDS Foundation. She will truly be missed.
Top Photo: Glamour.com
---
Comments
Popular
Related
Recent