If you're in need of decorating ideas for a barn wedding, look no further. Barn weddings are becoming more and more popular for all the right reasons. Adding touches of glam to a weathered barn will make for a stunning rustic-chic reception, and we're here to show you how. Check out this list of awesome decorating ideas for a barn wedding:
---
1

Draping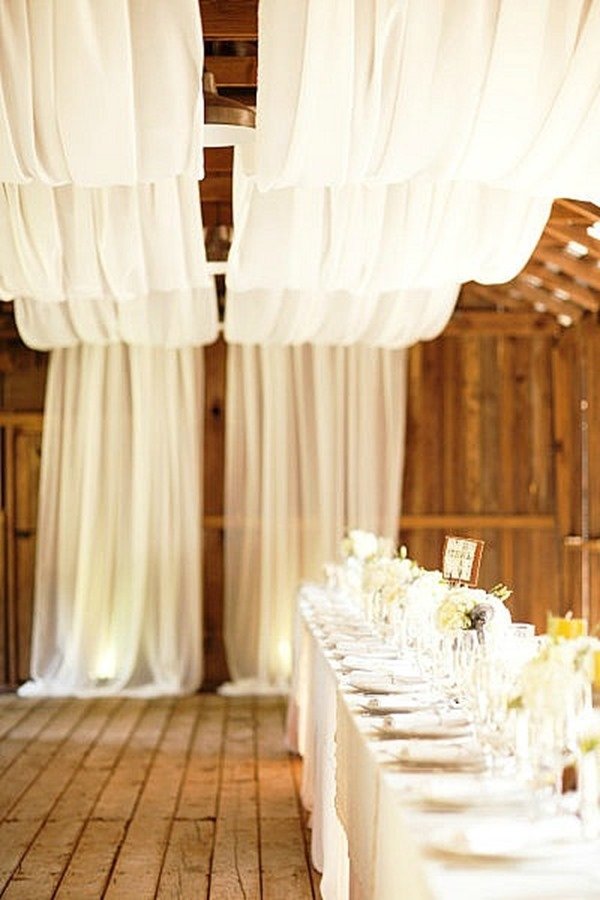 One of the first decorating ideas for a barn wedding to consider is draping white fabric from the ceiling. This can be done either through the beams or by affixing the fabric with hooks. Utilizing long, flowing fabric on an otherwise all-wooden building helps break up the monotony and draw the eyes upward.
2

Paper Globe Lanterns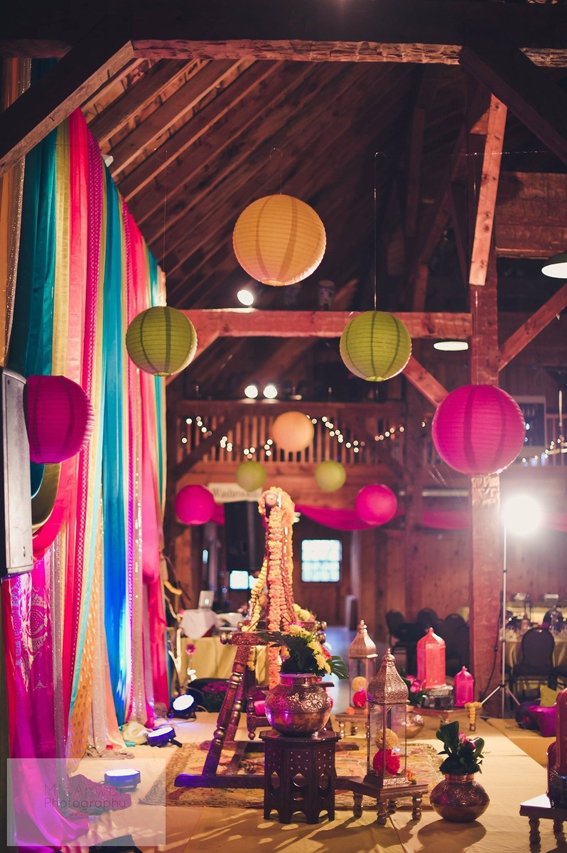 For instant drama (the good kind you'll want on your wedding day), hang a few strategically placed paper lanterns from the beams of the barn. When unlit, the color and placement will still look stunning, but once they're lit up at night during the peak of the reception, it's truly a sight to be seen.
---
3

Edison String Lights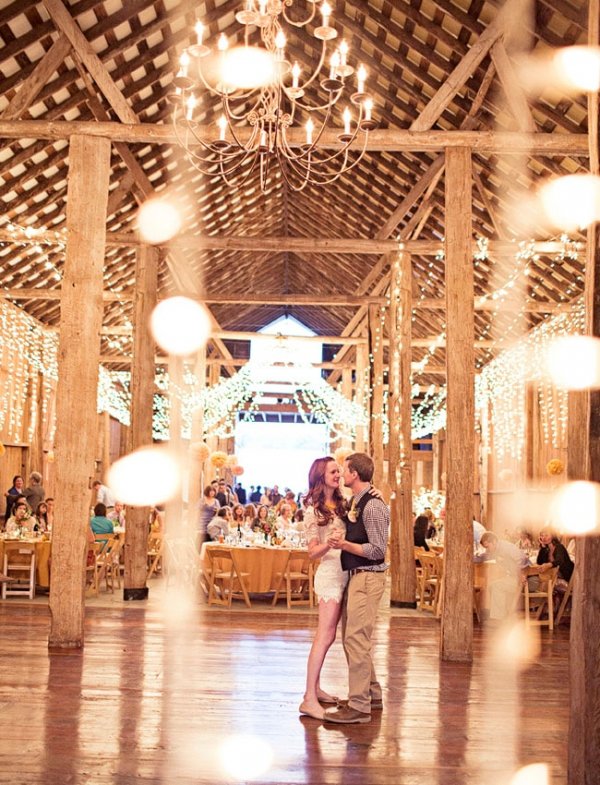 Old-fashioned Edison string lights are perfect for the rustic vibe of the wedding. Hang them on their own or even above fabric draping to give off a pretty glow through the sheets.
---
4

Curtained Entrance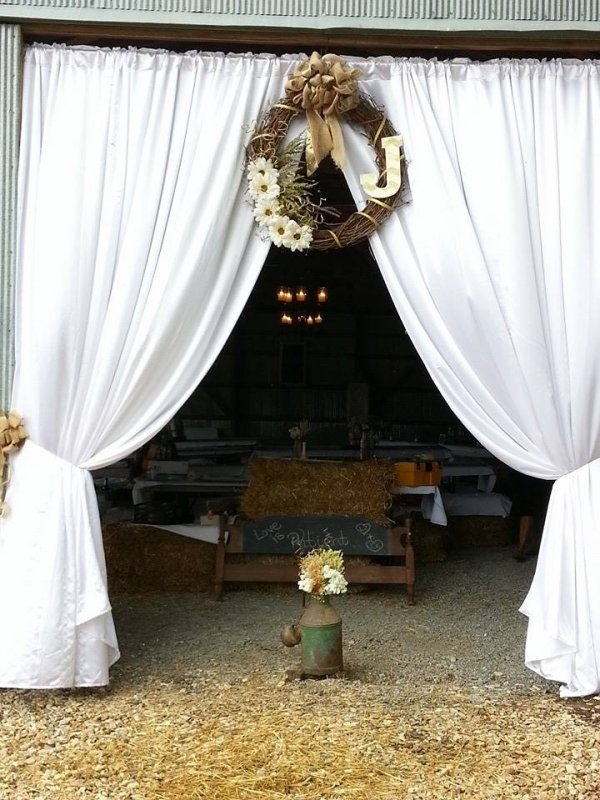 What better way to enter your reception than through a grand curtained entrance? After all, you are the stars of the show on your wedding day! Make both yourselves and your guests feel even more special by entering the large barn doorway clad in curtains. It'll even set the stage for the rest of the glam theme.
---
5

Horseshoe Place Cards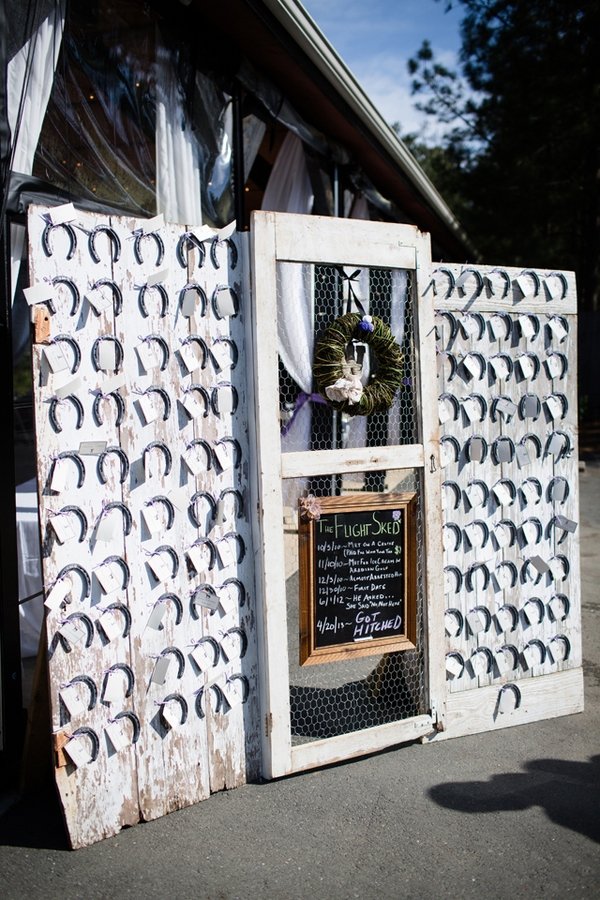 For a fun and themed way to help guests find their seats, attach their place card with raffia to a horseshoe. Let them hang on to it and perhaps start a game of horseshoes later on in the night. After all, it is your wedding--you can do exactly as you please!
---
6

Stump Cake Holders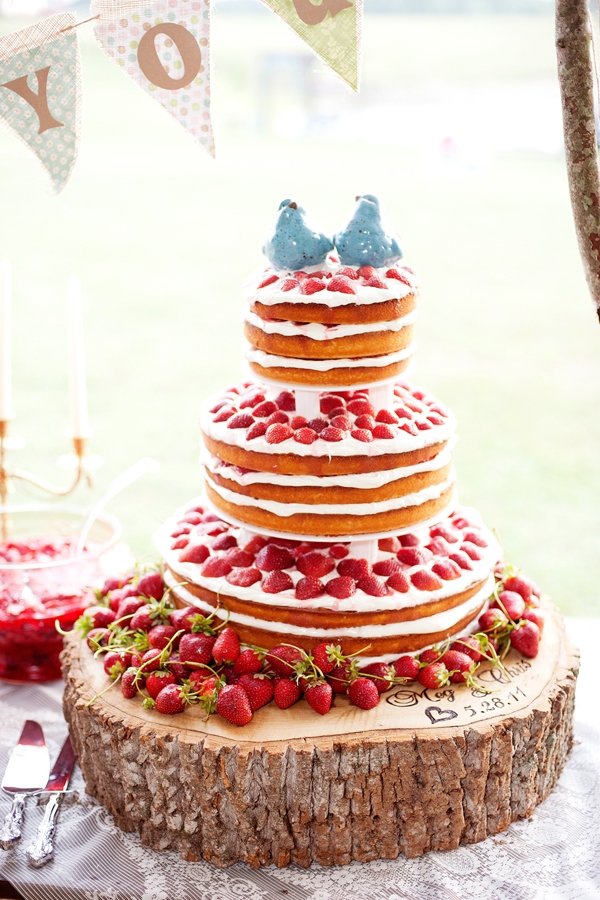 Display desserts and the main feature--your wedding cake--on a stump cake holder. If you or your S.O. are quite the woodsman (woodswoman?) and can chop up wood like no other, then so be it. Otherwise, you may want to leave this decorative accent to the professionals and let them craft you a cake holder to remember.
---
7

Long Tables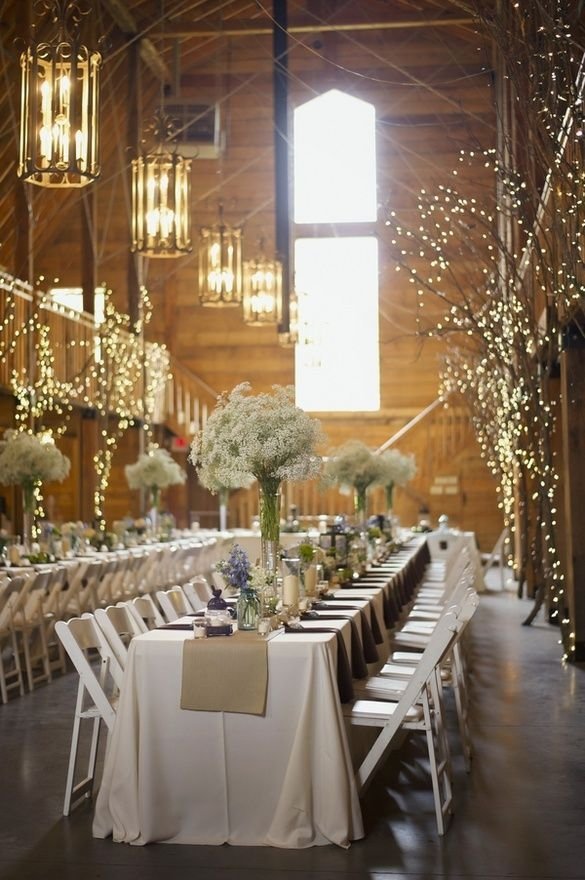 Consider using long tables instead of the typical round seating arrangement. Barns are generally long and narrow, so utilizing lunch table-style seating will allow for more people to fit at once.
---
8

Mercury Glass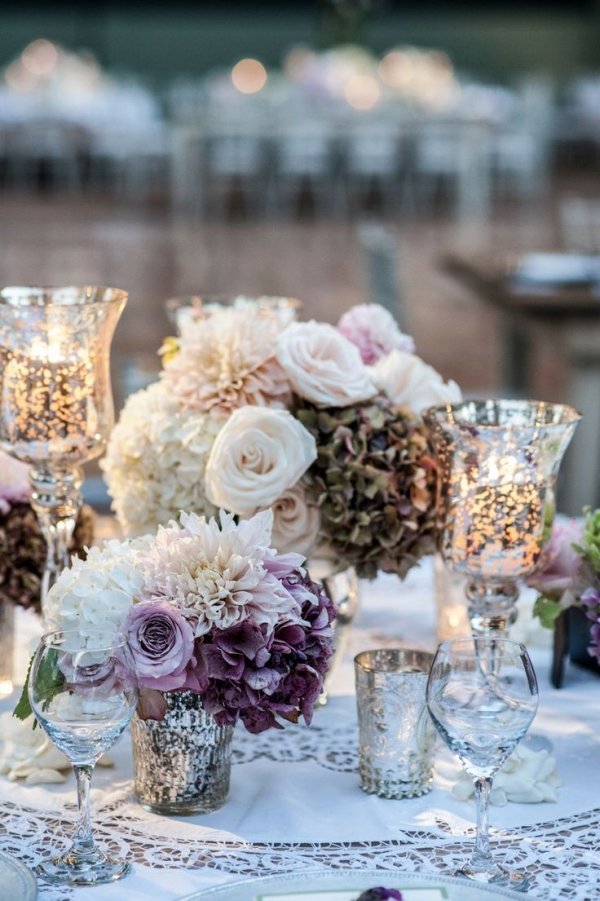 Instead of the basic gold or silver, opt for mercury glass for a truly antique vibe. Especially when paired with flowers (like hydrangea or peonies) and candles, mercury glass has an even more notable sparkle to it.
---
9

Chalkboard Messages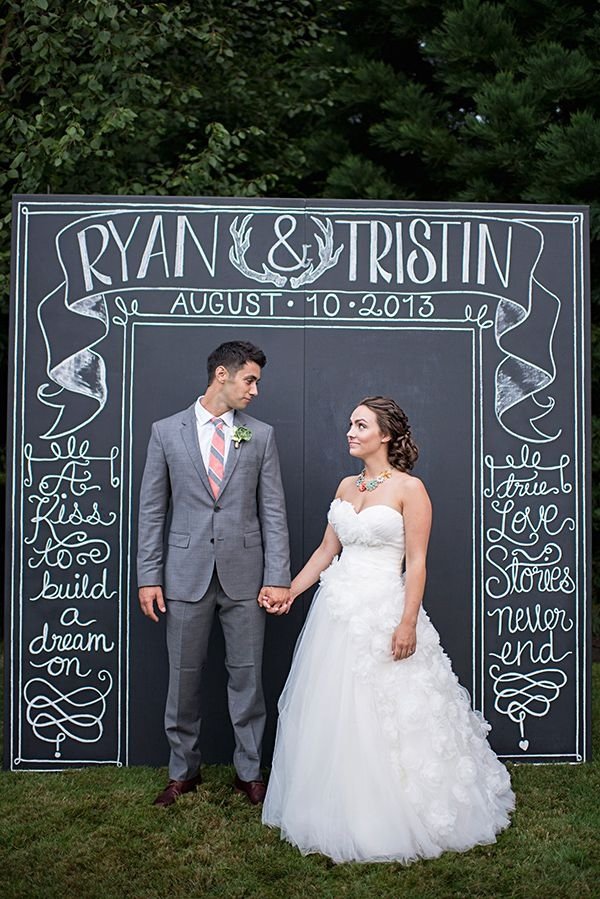 Chalkboards are a great way to convey a message to your guests, especially oversized boards that can be placed on an easel or leaned against a wall. Letting the guests leave messages is a really cute idea. Chalkboards are also great for the dinner menu, or an alphabetized seating chart.
If you're thinking about doing a barn wedding, we hope that these ideas have truly inspired you. Rustic barn weddings are chic and gorgeous, with a little bit of a carefree vibe. Go ahead and kick your feet (or cowboy boots) up and enjoy your big day without the fuss of a standard banquet wedding. Are you planning to have or have you previously had a barn wedding?
---
Comments
Popular
Related
Recent