Glitter and sparkles are everywhere and they don't seem to be going away. From dresses to table cloths, we've got you covered for everything and anything you may need for a sparkly wedding. Here are 8 Fun Ideas for a Sparkly Wedding Theme you'll love for any season...
---
1

Sparkly Wedding Invitation...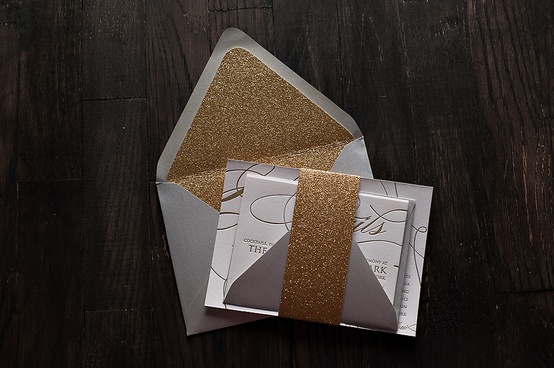 Photo Credit: Jupiter and Juno Shop
Send some sparkle to your guests when you mail out your invitations to give them a hint of the glittery details to come. I love the idea of putting a sparkly band around your invitation suite as well as a liner inside the envelope to really make your sparkly wedding theme pop and come to life in your invitations.
---
2

Sparkly Wedding Dress...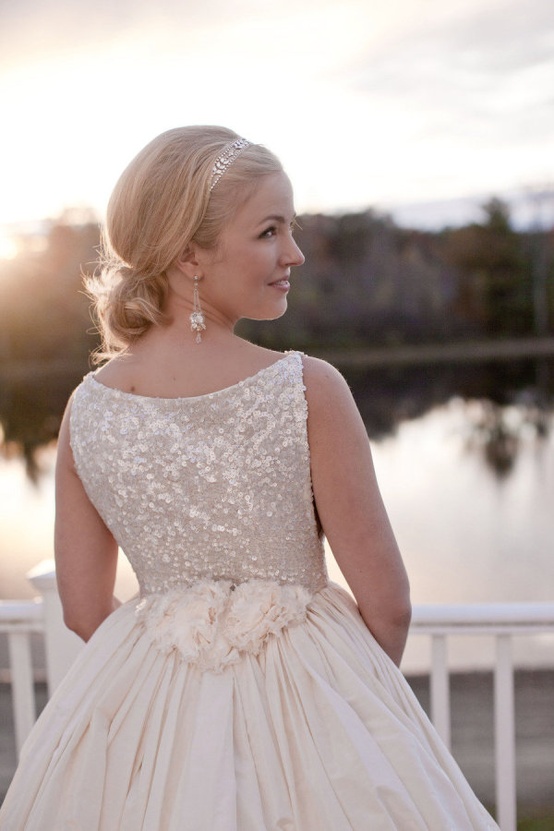 Photo Credit: Style Me Pretty
Is this not the most gorgeous dress and just perfect for a sparkly wedding theme! I bet you would never guess that this adorable bride had a backyard affair, one of the prettiest I've ever seen! The bride is actress Keri Lynn Pratt from Smallville and a few teen movies like Cruel Intentions 2. Check out Style Me Pretty to see all the stunning details!
3

Sparkly Wedding Shoes...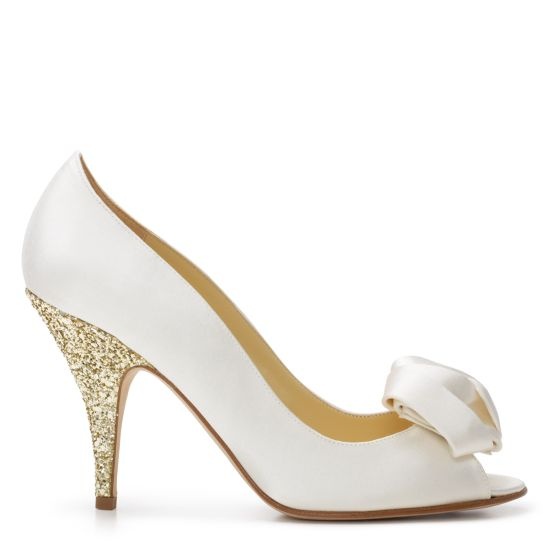 Photo Credit: Kate Spade
What I love about a sparkly wedding theme is the freedom to mix and match different colors. You can find glitter details in gold, silver, copper, and even colors like blue or pink. I love these sparkly wedding heels and the hint of glitter on the heel, they may be a little over budget at $325.00, but they can inspire you to find a similar pair!
---
4

Sparkly Wedding Headpiece...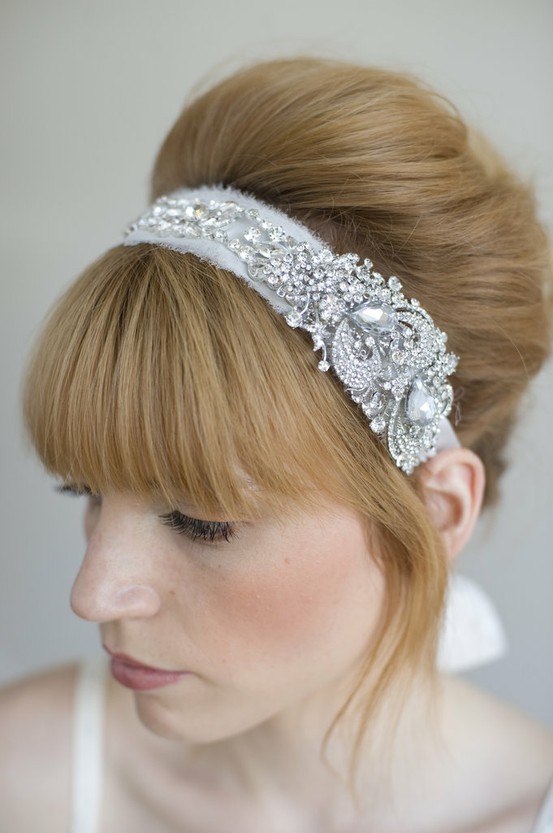 Photo Credit: Twigs and Honey
If you are looking to go simple for your sparkly wedding theme and don't want to walk down the aisle in a glittery gown, why not look for sparkly wedding accessories. I love this bridal headpiece from Twigs and Honey, it's so feminine and has just the right touch of glam for a simple yet sparkly girl!
---
5

Sparkly Bridesmaids...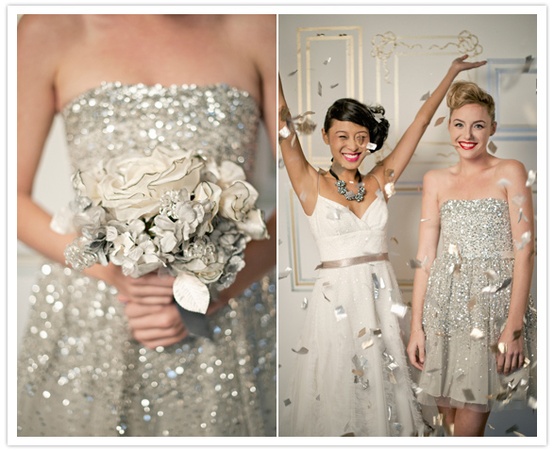 Photo Credit: 100 Layer Cake
Not only is this a fun bridesmaid dress for a sparkly wedding theme, but it's a fun dress for any occasion! Don't you just want to dance around with them, who needs to throw flowers when you can throw sparkly metallic confetti at your wedding. You can find sequin and sparkly dresses like this one at Forever 21, Neiman Marcus, Macys, and many others.
---
6

Sparkly Wedding Cake...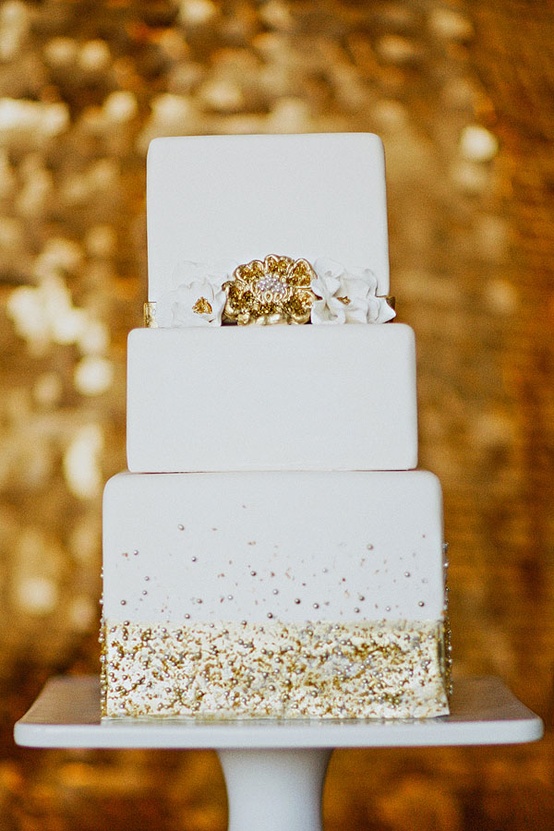 Photo Credit: The Glitter Guide
I love this cake! As soon as I saw this gorgeous, glittery cake I was inspired to put together a sparkly wedding theme post. It's simple yet catches your eye. You never want to go over the top when planning a sparkly wedding, you want it to look classy not gaudy.
---
7

Sparkly Wedding Centerpiece...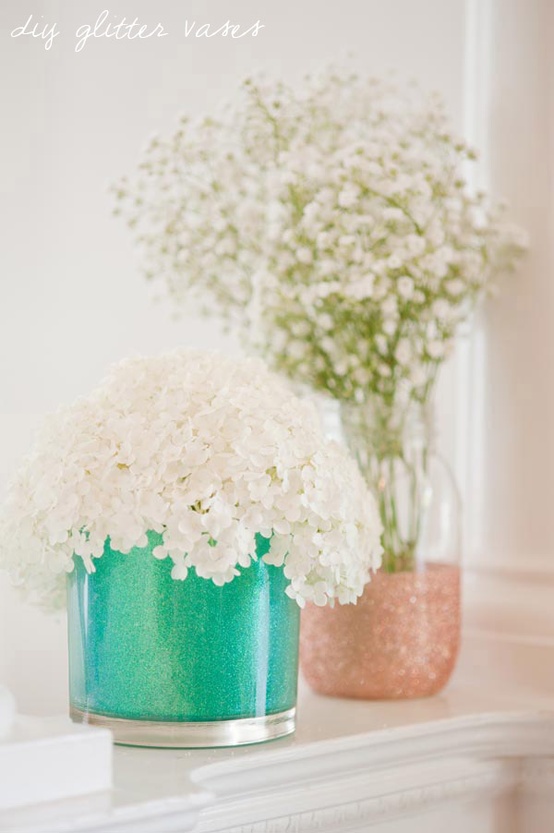 Photo Credit: The Sweetest Occasion
If you're looking for blue details for your sparkly wedding theme but just aren't finding what you want, why not DIY! When you put these centerpieces together and set them on your tables, your guests will be blown away to learn that the glitter details were handmade!
---
8

Sparkly Wedding Table Cloth...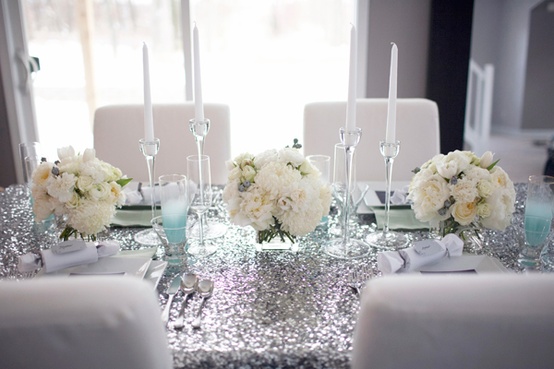 Photo Credit: Wedding Chicks
If you're not into DIYing your centerpieces, then head to your local rental party store or check online for glitter tablecloths like this one for your sparkly wedding theme. Remember to go simple in the details of your centerpieces when you have a tablecloth that pops like this one.
When you're planning a sparkly wedding theme, remember less is more! You don't want to blind your guests with glitter details that are on everything from your reception tables to the decor hanging down from the ceilings. Sparkly wedding themes can be planned for any season however, silver looks gorgeous in winter while gold and copper will shine in the summer.
---
Comments
Popular
Related
Recent