When planning a wedding, the big choices are always the dress, the bridesmaid dresses, the flowers, the tux, and all of that – but what about the accessories? Hair accessories and wraps and belts and garter belts! Half the fun is always in the accessories. They can make the dress that much more stunning. I love accessories anyway, but being able to go all out for a wedding is even better. Check out these 7 gorgeous bridal accessories to see what I mean!
---
1

Beaded Flower Headband by Cara Accessories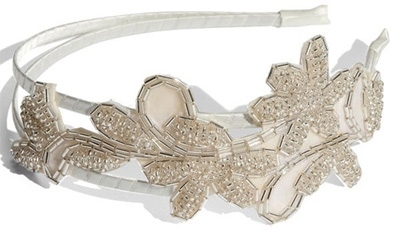 Price: $36.00 at shop.nordstrom.com
This headband is just gorgeous. It's both elegant and chic, without being too much. The flowers are beaded and absolutely breathtaking, and vines twine throughout the blossoms. It's a double headband, for a little extra pizazz, and the ivory color is so delicate and pretty. However, there's also a lovely, blushing champagne choice!
---
2

Selena Lace Shrug by Temperley London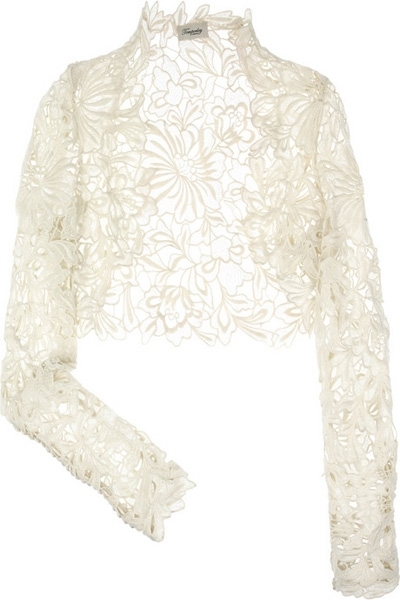 Price: $1,275.00 at net-a-porter.com
I love lace so much, especially when it's delicate and pretty and light and airy. This shrug, with its cutout design, is definitely all of that. The buttons are covered in satin, the neck is elegantly high, while the body itself is cropped. It looks incredibly antiquated and highly vintage, which just adds to its overall appeal.
3

Crystal Flower Spin Pins by Tasha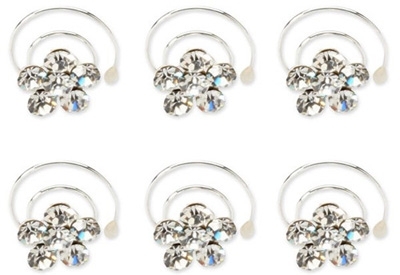 Price: $38.00 at shop.nordstrom.com
With one purchase, you get six of these lovely, delicate little pins. The crystals glitter and dazzle, providing plenty of sparkle without fear that it will take away from the dress. The pins themselves, like the name suggests, actually spin into your hair, which can help to create a really innovative, gorgeous hair style on your big day.
---
4

Crystal Embellished Filigree Belt by Lela Rose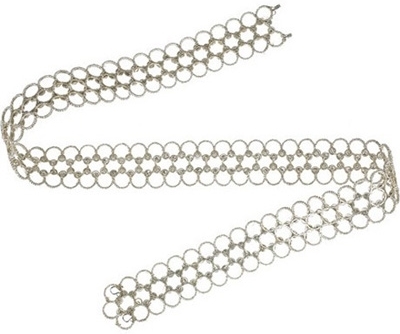 Price: $285.00 at net-a-porter.com
With women choosing more modern, contemporary wedding dresses now, some of them actually do benefit from the addition of a belt. In that case, you want something elegant and amazing, but not so crazy that it takes away from anything else. This is a perfect choice, and would look absolutely beautiful laid over a lovely white fabric.
---
5

Pearly Hair Picks by Tasha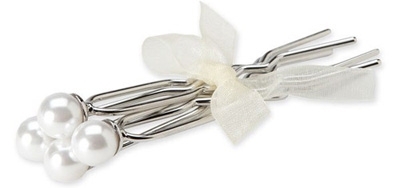 Price: $28.00 at shop.nordstrom.com
Sometimes, all you need is something simple and elegant. Pearls work perfectly for that. These picks are extremely easy to use, and can slide right into just about any hair style or 'do you can imagine. They can be the perfect accent piece, without being outlandish. You can never go wrong with pearls
---
6

Crystal Embellished Lace Belt by Lela Rose

Price: $595.00 at net-a-porter.com
This time, Lela Rose incorporates lace into a lovely, sparkling belt. If the wedding dress is simple, elegant, and understated, this is the perfect kind of accessory for it. It's dainty but dazzling, feminine but fashionable, and just all around gorgeous.
---
7

Fancy Hair Pins by Tasha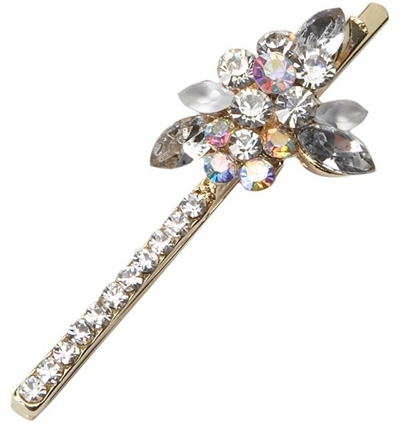 Price: $28.00 at shop.nordstrom.com
However, sometimes the perfect accessory is really dazzling and sparkly. These hair pins have clusters of gemstones that catch the light and reflect back all kinds of colors. These pieces, too, are ideal for a more understated, simplistic dress. You only want to be bold in certain aspects, and if you need to dress up your hair, something like this works beautifully.
Every time I look at things like these, I get more and more excited about my own wedding. I can't wait to start picking out all the pieces. What do you consider the perfect accessory for a bride or her bridesmaids?
---
Popular
Related
Recent