First it started with their stunning shoesand now the obsession has moved on to BHLDN's**bridal** hair accessory collection. I'm sure you're wondering about their gowns too and that will come next! Their entire bridal line is just so delicate, vintage, and offbeat, that's why I love it so. Here are 5 pretty bridal hair accessories I am obsessing over from BHLDN...
---
5

Fluffy & Pink...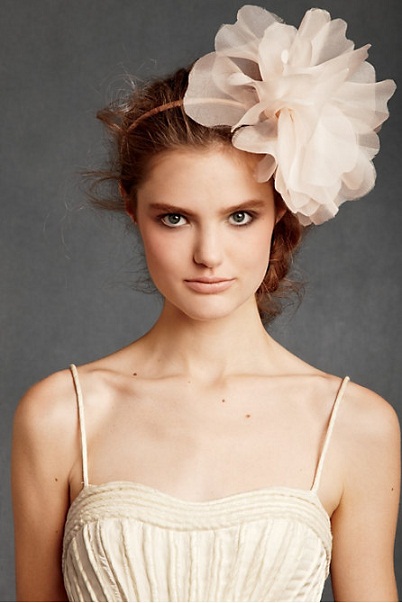 Price: $130.00
It's big, pink, and fluffy! Don't you just love this silk organza headband by Ban.do that is sold at BHLDN. I can see a Summer bride wearing this as she twirls around on the dance floor in her lovely short wedding dress. It's just adorable!
---
4

Classy & Elegant...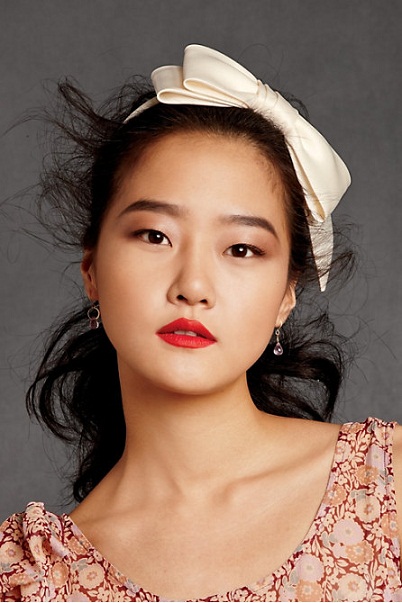 Price: $72.00
The bride who wears this stunning headband is classy and elegant. She wears white gloves, a fit and flair mermaid gown, red lip, and this wonderful bow headband from Nicole & Co. Look through BHLDN's bridal line and you won't be disappointed.
---
3

A Feathered Flower...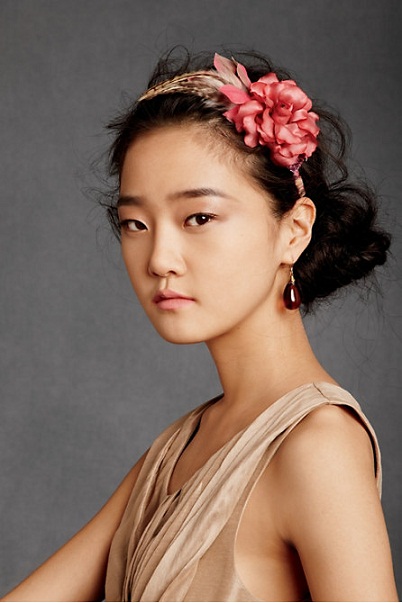 Price: $100.00
I love the combination of the pretty pink flower and the rustic feathers. I just love the tone of the** silk flower** in this bridal headband from James Coviello. It's a great piece for a bride who wants to be sophisticated yet different!
---
2

A Pretty Bow...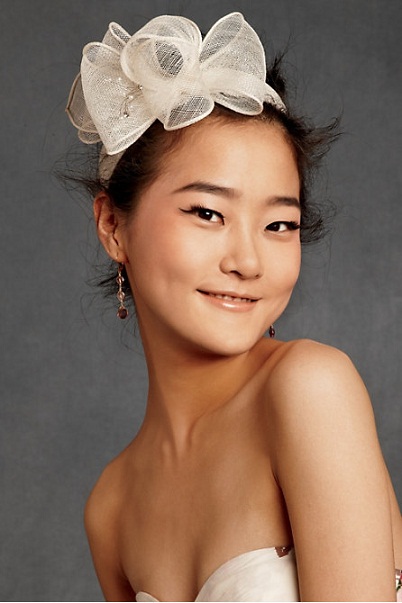 Price: $65.00
Is it the dreamy bow or her beautiful smile that captures your heart when you see this photo? She just looks like a bride having an amazing wedding day. Isn't that what we all dream of! They are all so lovely but this is one of my favorites on BHLDNby Giovanni.
---
1

Unique & Creative...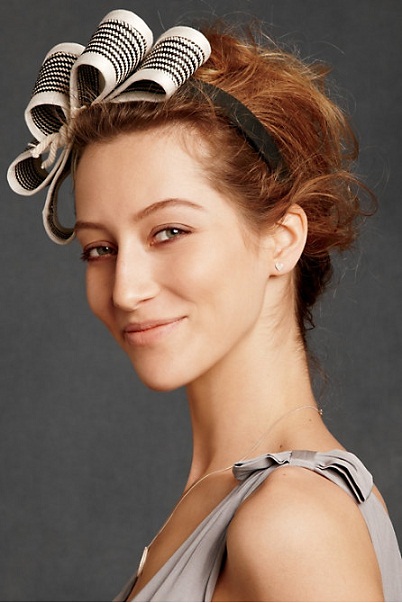 Price: $160.00
I just want to be this cool bride's friend! She's unique, offbeat, and knows how to have a good time. How amazing is this headband from BHLDNby Murmure. The black and white stripes are fun and creative.
**What bridal hair accessories are you obsessed with? **
Photos: BHLDN
---
Comments
Popular
Related
Recent