There are so many details we continuously go back and forth about for our wedding day, whether it is the color of the bridesmaids' dresses, the shape of the cake, or even the decision to wear a veil as we walk down the aisle. Some brides don't like the look of a veil and just wear a simple flower or headband in their hair, while others love the drama the veil adds to their wedding gowns. When you see these gorgeous veils from Amy-Jo Tatum Bridalyou might fall in love and make that decision today, to veil or not to veil....
VEILED...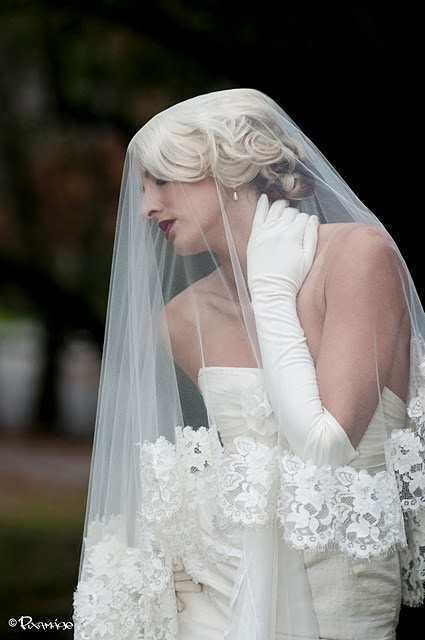 "When Chelsea Clinton donned a long, flowing veil at her July 2010 wedding suddenly classic veils were in the spotlight once again. Exactly a year to the day Chelsea said, "I Do," a long shot of white tulle was seen trailing a beautifully gowned and tiaraed Zara Phillips as she emerged from her limo. If you want to look like a traditional bride in all her romantic and time-honored splendor, by all means top your look off with a veil. It's the absolute finishing touch that says, Bride. From the ethereal beauty of the drop veil to the Oh La La! of a small tulle head pouf, here are a few chic looks worth perusing . . . ."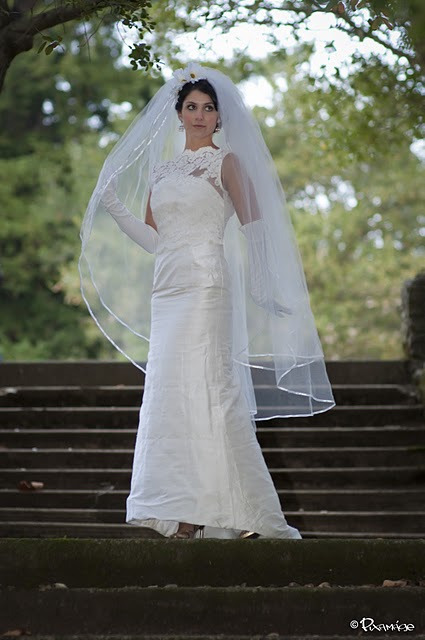 "Above: Waltz length double layered white tulle edged in satin ribbon."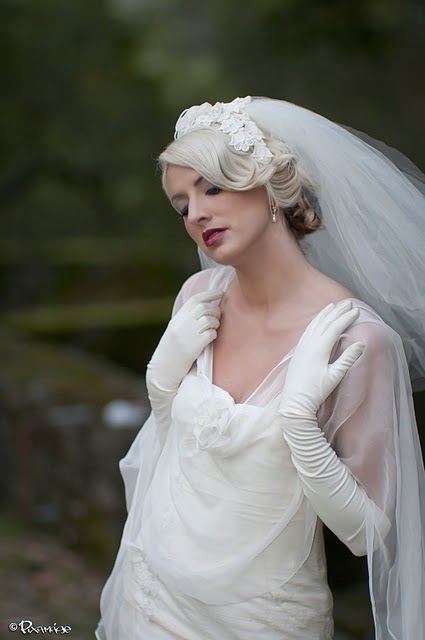 "Going vintage doesn't necessarily mean sticking to a particular era. Above, an Art Deco-inspired gown is paired up with an authentic 1960's era veil. Layers of tulle attached to a lace and jewel embellished Juliet cap give this bride a timeless look. "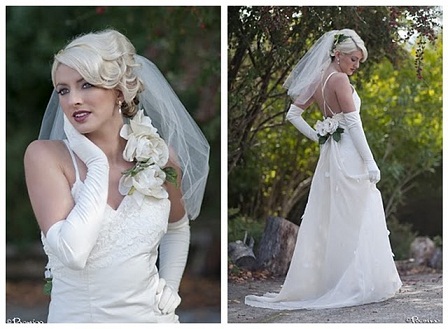 "A gown with exquisite back details like the one above calls for a shorter veil like the petal or fly away in gathered tulle tacked to the back of a chignon."
Continue Reading...
Cathedral Veil...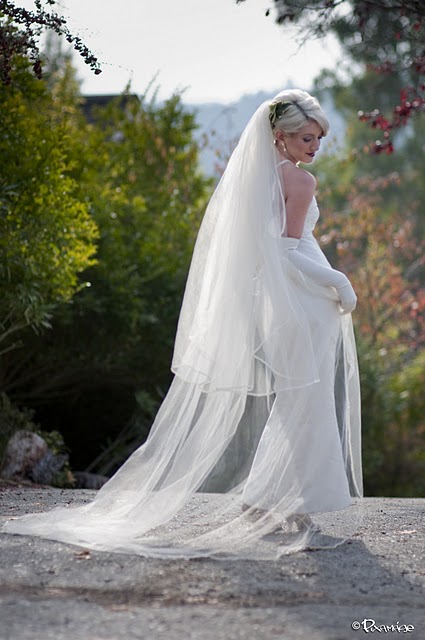 "The most dramatic of all veils, the Cathedral length veil. Above is a double layered ivory tulle edged in satin ribbon."

"The single layer version of the Cathedral veil: White tulle with Chantilly lace motifs dappled all over . . ."
Short Veils...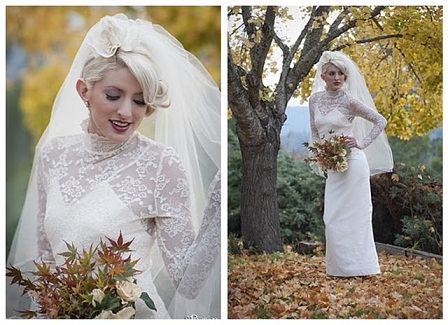 "The fingertip style veil above has long been the most popular length for brides as it goes with just about any style dress. Here it is matched it up with traditional ivory lace and taffeta."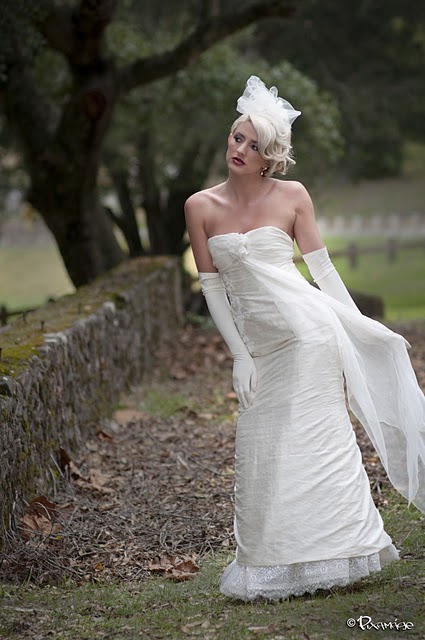 "Contemporary brides love the new tulle poufs. Easy to wear, they go from ceremony to reception. with no adjustments and are tres chic . . ."
Continue Reading....
Style Your Veil...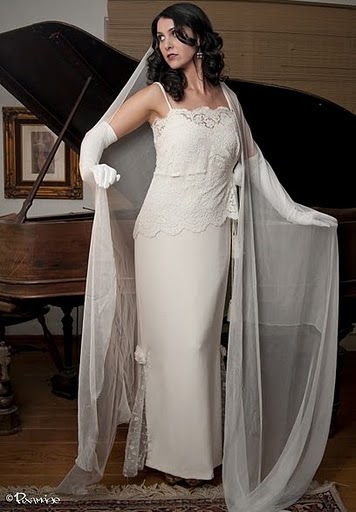 "Above: Silk gauze drop veil floor-length drop veil can be wrapped as a shawl; Below: A 3-yard piece of Chantilly lace makes the perfect 1920s style cloche-cap style veil to pair up with a vintage-inspired lace gown"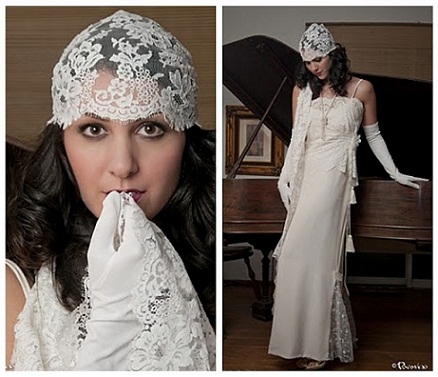 Amy-Jo'sdesigns inspire new ideas and feelings that make me wish I was planning my own wedding day all over again! The lace and the delicate fabrics are just so romantic. I loved my veil but really wish I had something like the first photo that would have matched my lace gown and made for more dramatic photos.
Are you inspired by these veils and will you be wearing one on your wedding day?
CREDITS
Photography . . . . . . Pixaimage Photography
Veils and gowns . . . . .Amy-Jo Tatum
Makeup . . . . . . . . . Necia Whitmore
Hair. . . . . . . . . Kao Vey Saephanh
Models . . . .. .. . . .Janelle Mills and Libby Gale