Pantone made the official announcement that Radiant Orchid is the color of the year, so you might be looking for some ways to incorporate orchid into your wedding. It's a lovely, rich, and definitely radiant color that will look lovely for spring, summer, and fall weddings. If you're tying the knot in 2014 and haven't decided on a color scheme just yet, consider some of the marvelous ways to incorporate orchid into your wedding; you'll make a queenly bride for sure.
---
1

The Dress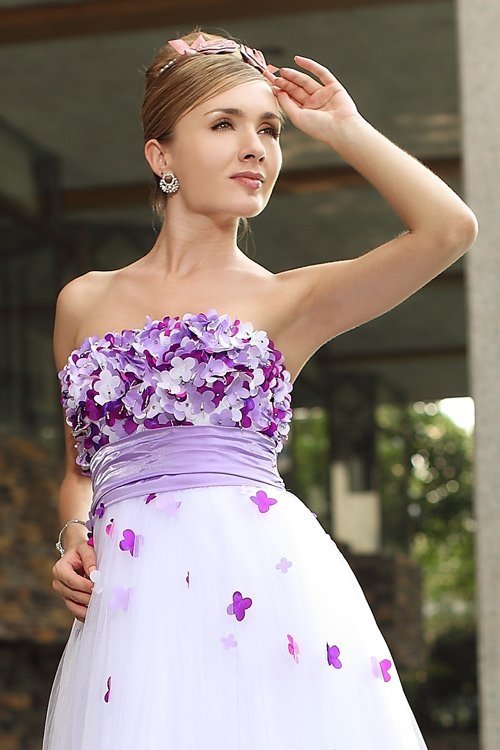 Your dress is one of the best ways to incorporate orchid into your wedding. Colored wedding dresses are still a hot trend, so you can easily find an all-over purple option, and this shade is just delicate enough to carry it off with grace and beauty. If you don't like the idea of a colored dress or just find orchid too much, you can make up for it in the accents – a ribbon, some colored lace, some floral appliques.
---
2

The Bridesmaids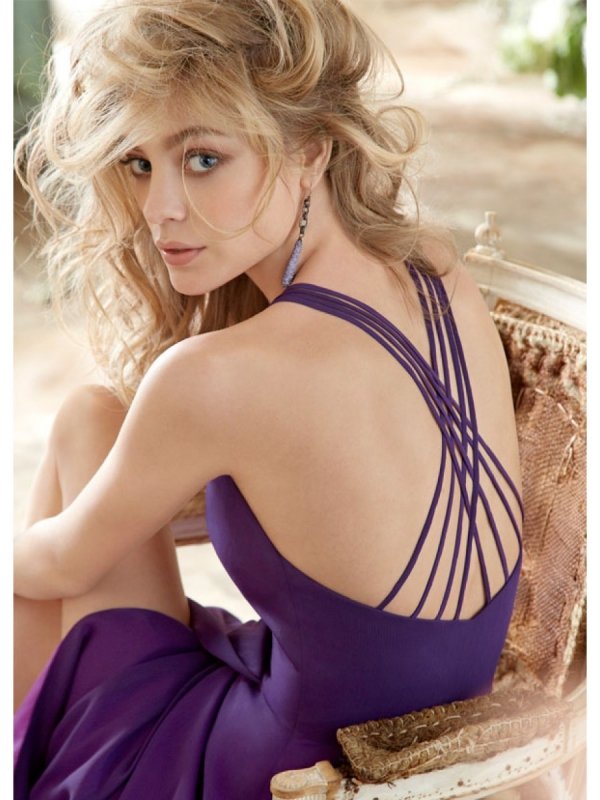 You might be set on a white wedding dress, but the bridesmaids' dresses are up for grabs, right? Dress your bridesmaids in gorgeous orchid and their dresses will definitely stand out – but not too much. This shade of orchid is just subtle enough that it won't take the spotlight away from the bride, or brides. It will just ensure the perfect touch to your perfect day.
3

The Invitations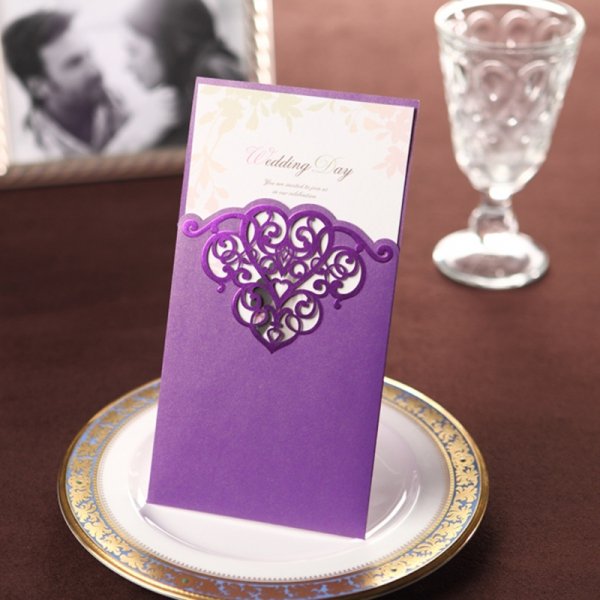 Why not design some orchid invitations? You have the opportunity to go all out when picking out the save-the-dates and the invites. If you don't want a classic white or purely monochromatic look, add some dreamy touches of pretty purple. Your invites will stand out from the rest and your invited guests will appreciate your artistry.
---
4

The Flowers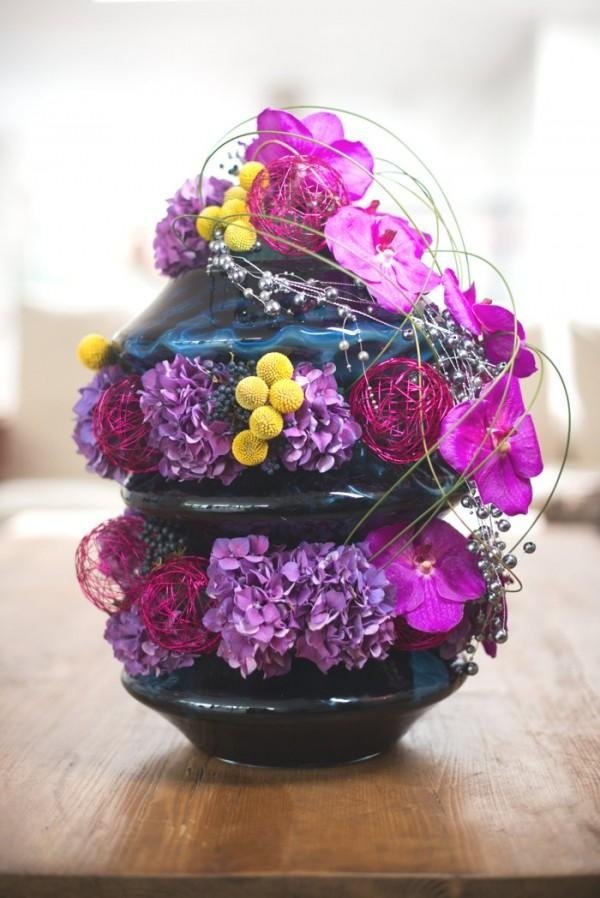 You've got several options with your flowers. There are, of course, orchid colored flowers, all sorts of varieties. You can combine different flowers in the same color, or include some orchid hues in your bouquets and centerpieces. You could also pick orchid orchids. Orchids are gorgeous, and while they're a bit more expensive, you could at least include them in the bridal bouquet.
---
5

The Cake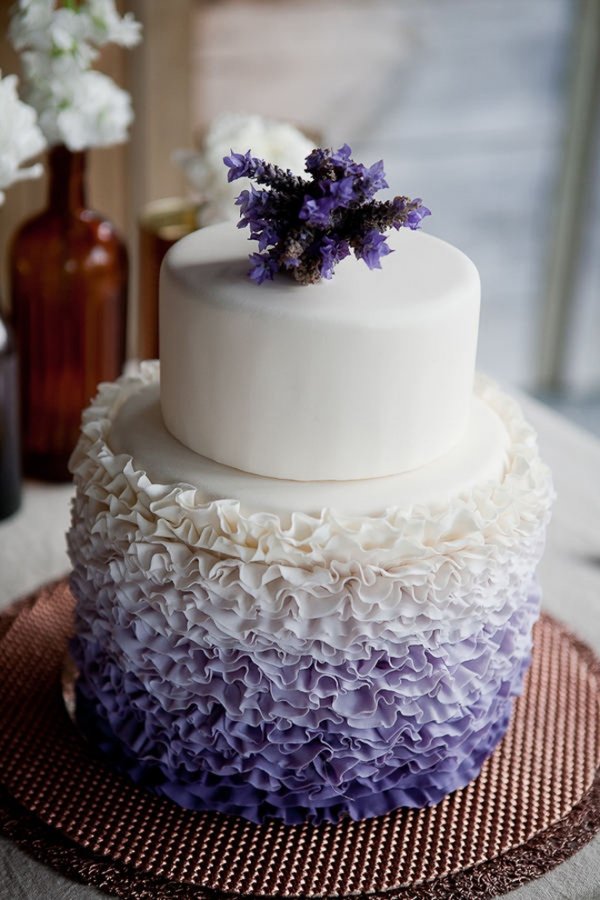 Purple looks gorgeous on an otherwise white cake, but there are other color combinations to consider as well. Some Radiant Orchid flowers, latticework, or even polka dots will make a huge impact. Your cake will look so lovely, you might not want to eat it.
---
6

The Tuxes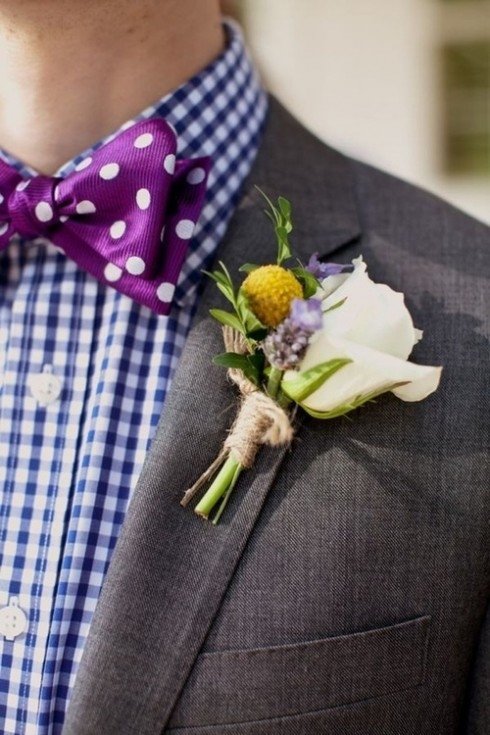 If anyone in the wedding party is wearing a tux, orchid accents will really pop against a black or white base. Try ties, boutonnieres, vests, and even handkerchiefs. This option even works for women rocking tuxes or suits in their wedding.
---
7

The Decor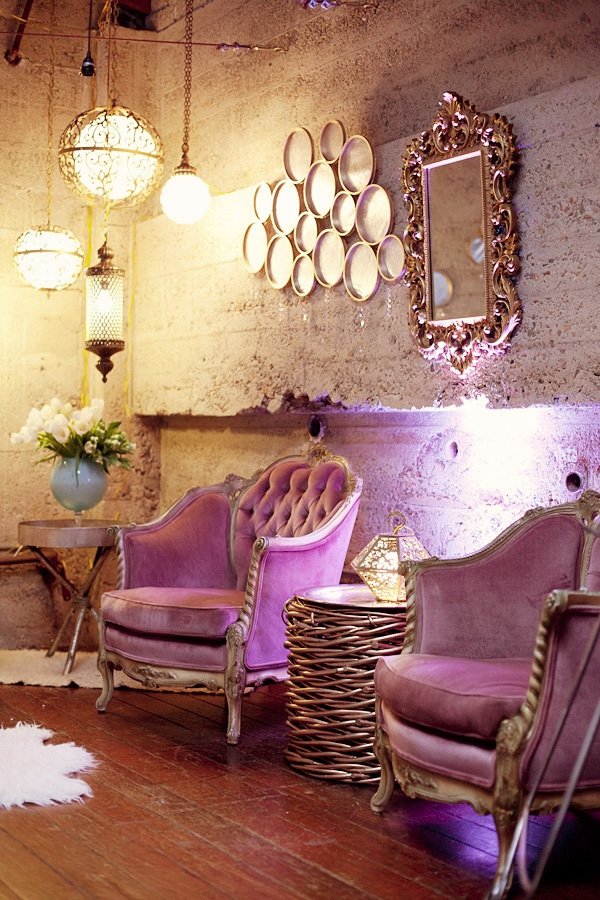 In addition to the flowers, there are all sorts of decor ideas where you can easily incorporate Radiant Orchid. Drape the chairs, create swags of lovely lace or cloth, look for colored candles. A few pops of orchid within your color scheme can easily bring everything together without being overwhelming.
I love the color orchid – and orchids themselves, for that matter. Although Heather and I have already decided on our color palette, I think purple makes an excellent color. It's passionate, not too feminine, and unquestionably royal. Do you think Pantone made a good choice this year? Are you thinking about using Radiant Orchid in your wedding?
More
---
Comments
Popular
Recent